Jurgen Klopp's reluctance to sign players in January has proved frustrating for Liverpool supporters, but his record suggests he won't be changing tact.
The Reds have struggled throughout January, with defeat to Southampton and Swansea City, draws with Sunderland, Plymouth Argyle and Manchester United and a solitary win in their FA Cup third-round replay away to Argyle.
Despite this, Klopp has opted against making forays into the January transfer market, explaining that though he was aware Liverpool needed reinforcements, the right players aren't available.
"The situation is yes, on the one side pretty simple, but on the other hand it is pretty difficult. It is not that we don't want to bring players in. We do," he said.
"But the thing is, the players we want because we think they help us, the clubs don't sell. It is not about money in this situation, it is the winter transfer window."
However, whether this is the right approach is questionable, given the context of Liverpool's campaign—but is Klopp ever likely to change his tune?
This is not a new concept for the German, and studying Klopp's January signings at both Mainz and Borussia Dortmund provides further insight into his approach.
January Signings at Mainz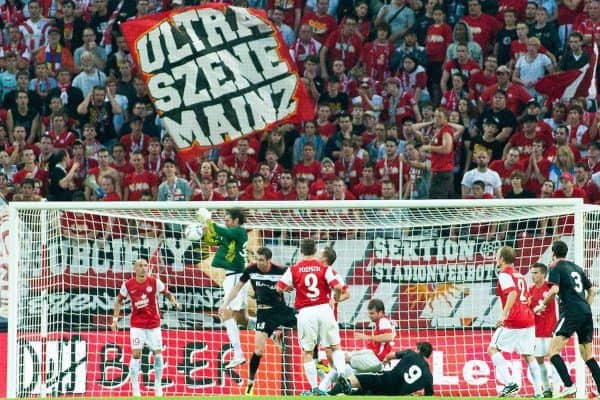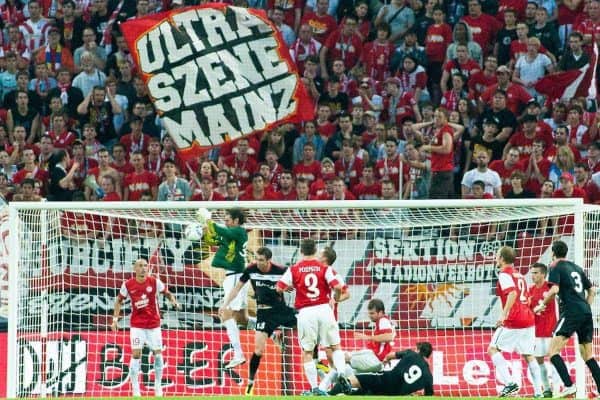 2001/02
Abdelaziz Ahanfouf, 24 (from Unterhaching, free)
Ahanfouf made four appearances for Mainz before leaving in the summer.
League finish: 4th in 2. Bundesliga
---
2002/03
None
League finish: 4th in 2. Bundesliga
---
2003/04
Markus Dworrak, 26 (from Cologne, free)
Manuel Friedrich, 20 (from Werder Bremen, loan)
Dworrak made 12 appearances, left in 2005; Mainz went on to sign Friedrich on a permanent deal in 2004.
League finish: 3rd in 2. Bundesliga (promoted)
---
2004/05
Hanno Balitsch, 24 (from Bayer Leverkusen, £425,000)
Michael Thurk, 28 (from Energie Cottbus, £170,000)
Balitsch made 14 appearances, left in 2005; Thurk made 55 appearances in his second spell with the club, left in 2006.
League finish: 11th in Bundesliga
---
2005/06
None
League finish: 11th in Bundesliga
---
2006/07
Mohamed Zidan, 25 (from Werder Bremen, £2.4 million)
Leon Andreasen, 23 (from Werder Bremen, loan)
Elkin Soto, 26 (from Once Caldas, free)
Zidan scored 13 goals in 15 games but couldn't keep Mainz from relegation; Andreasen also impressed; Soto became a first-team fixture, left in 2016.
League finish: 16th in Bundesliga (relegated)
---
2007/08
Isaac Boakye, 26 (from Wolfsburg, loan)
Boakye scored once in 13 games, before returning to Wolfsburg.
League finish: 4th in 2. Bundesliga
---
Overall Record at Mainz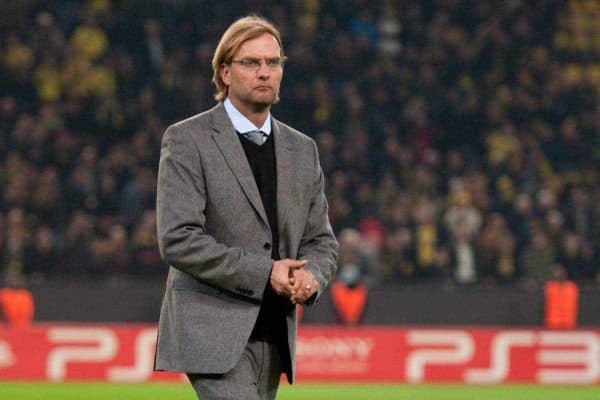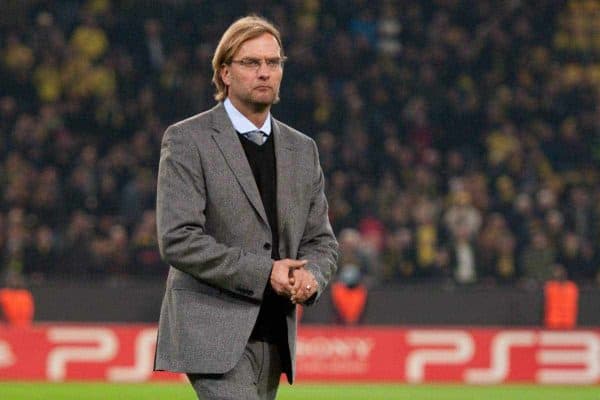 At Mainz, Klopp signed nine players over seven Januarys, with 18 signed by the club over the following seven Januarys after his departure to Dortmund.
This saw him spend just under £3 million in the winter market, with an average of £332,778 on each player, while the average age of his signings was 24.7 years.
One of his most notable transfers was Michael Thurk in 2005, helping Mainz consolidate their position in the Bundesliga, while his busiest window in 2007—including the arrival of Mohamed Zidan—proved something of a last-ditch, ultimately failed fight against relegation.
There was already a trend emerging during Klopp's time with Mainz, but this was magnified while at Dortmund.
---
January Signings at Dortmund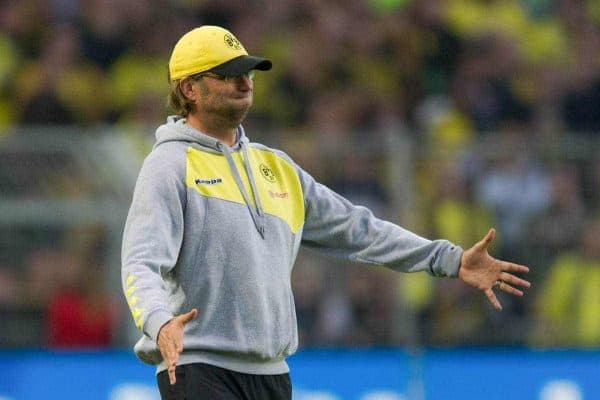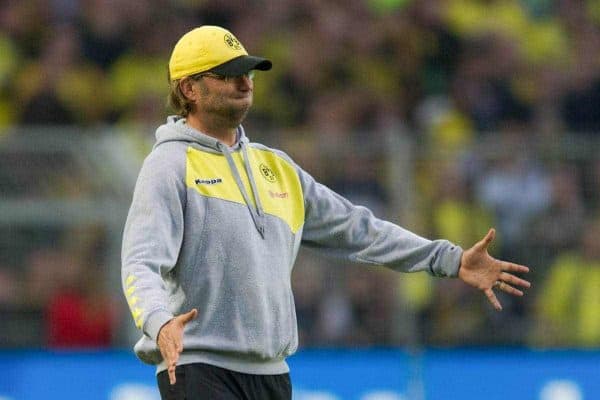 2008/09
Kevin Prince Boateng, 21 (from Spurs, loan)
Boateng made 11 appearances, assisting two goals.
League finish: 6th in Bundesliga
---
2009/10
None
League finish: 5th in Bundesliga
---
2010/11
Moritz Leitner, 18 (from 1860 Munich, £680,000)
Leitner left on loan for the rest of the season, and went on to make 67 appearances.
League finish: 1st in Bundesliga (champions)
---
2011/12
Marco Reus, 22 (from Borussia Monchengladbach, £14.5 million)
Reus stayed with Gladbach until the summer, but is still a key player at Dortmund.
League finish: 1st in Bundesliga (champions)
---
2012/13
Nuri Sahin, 24 (from Real Madrid, loan)
Sahin went on to return on a permanent deal, and is still at the club now.
League finish: 2nd in Bundesliga
---
2013/14
Milos Jojic, 21 (from Partizan, £1.9 million)
Jojic made 39 appearances for the club, before leaving for Cologne in 2015.
League finish: 2nd in Bundesliga
---
2014/15
Kevin Kampl, 24 (from RB Salzburg, £10.2 million)
Kampl made 14 appearances for the club, leaving to join Leverkusen seven months after signing.
League finish: 7th in Bundesliga
---
Overall Record at Dortmund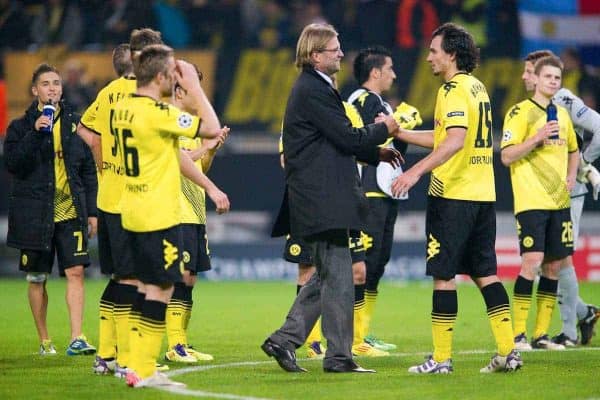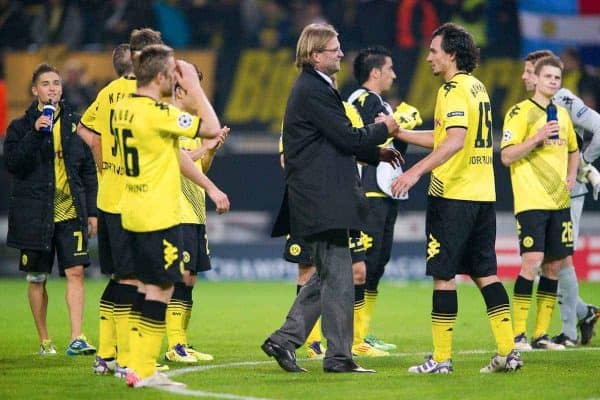 Incredibly, Klopp signed just six players in the January transfer window over his seven years with Dortmund, with only four of those brought in to make an immediate impact.
The German spent £27.3 million on winter signings throughout his time as manager at the Wesfalenstadion, averaging just £4.55 million per player, with the average age of his signings lower than that at Mainz, at 21.7 years.
Interestingly, in both of the seasons Dortmund won the Bundesliga, Klopp made no additions to his squad in January, with Moritz Leitner signed in 2011 but swiftly loaned to Ausgburg, and Marco Reus' transfer agreed at the beginning of 2012 but with the winger to arrive in the summer.
The signing of Kevin Kampl remains one of Klopp's worst throughout his career, and that it came mid-season, when Dortmund were struggling, only serves to further vindicate his stance.
How It Translates to Liverpool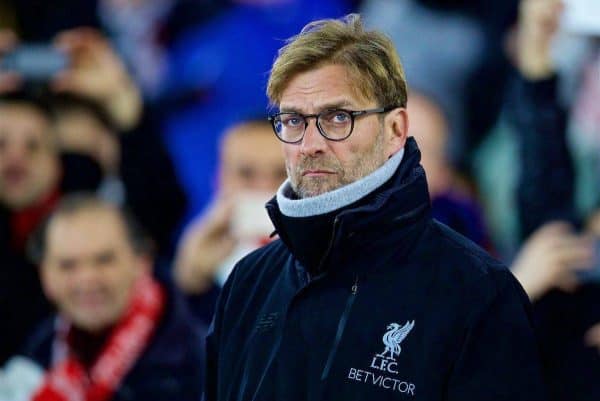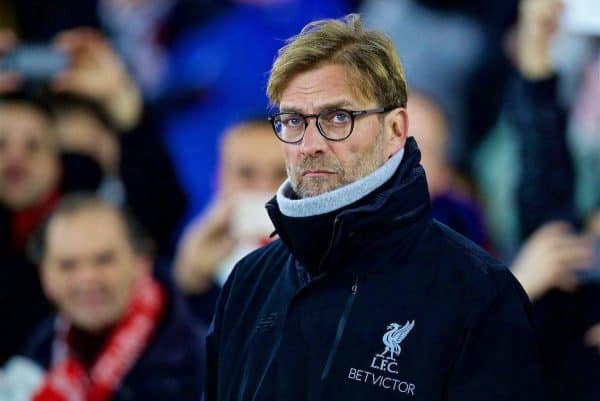 So far during his time as Liverpool manager, Klopp has made just two signings in the January transfer window, and both are in line with the measured approach taken while in charge of Dortmund.
Steven Caulker was signed on loan from Queens Park Rangers in 2016, while Marko Grujic's £5.1 million move from Red Star Belgrade was completed shortly after, before he was loaned back.
Much like at both Mainz and Dortmund, Klopp has reserved his big-money additions for the summer, maintaining that better value, and better players, were available before the start of the season, with only necessary stopgaps and future prospects brought in.
Whether this is fundamentally true is up for debate, given the excellent business the likes of VfL Wolfsburg and Torino have completed so far on the continent this month.
This can even be seen across Stanley Park, with Everton moving to sign Ademola Lookman and Morgan Schneidlerlin.
It could very well be that the failure of Kampl, his most expensive January signing, has altered Klopp's perception of the market irrevocably; as may have Zidan, who proved a success at Mainz, but arrived too late to turn their fortunes around.
One thing seems certain, however, having assessed Klopp's record in the winter market over the past 15 years, in that the German is unlikely to change his approach—for better or worse.