Liverpool's decline in the absence of Sadio Mane has been stark and their inability to adapt has seen hopes of silverware dashed.
There's no doubt that everyone at Liverpool will have wished Mane well during his time at the Africa Cup of Nations.
But at their back of their minds, as they sent the winger off to Gabon with good wishes, will have been a little voice saying "but we hope Senegal get knocked out early so you can come back and play for us."
The best a club can hope for during this tournament is that their players participating in it don't get injured, and that they manage to cope without them.
International success at the top level is good experience for any player, and if Senegal were to go on and win the tournament then it would be a positive for Mane to bring back with him into the Liverpool squad.
But given the club's plight without him, there might be plenty of support for Senegal's opponents Cameroon when the sides meet in Saturday's quarter-final.
Here are three key reasons why Liverpool have struggled in Mane's absence throughout January.
No New Faces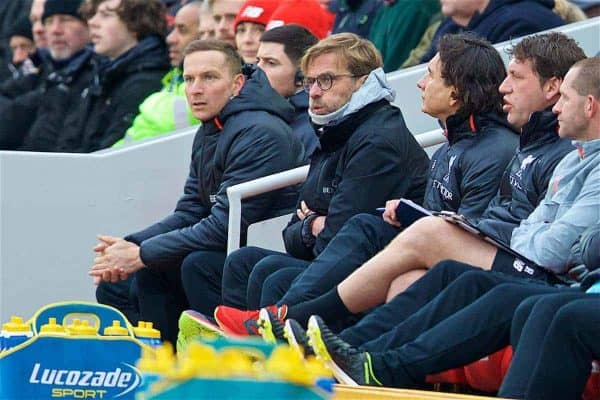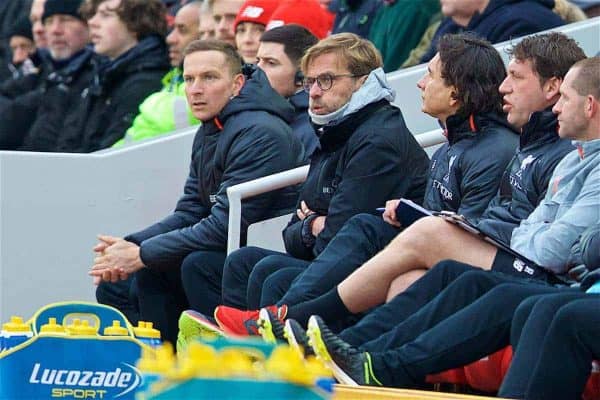 There were rumblings towards the end of 2016 that Jurgen Klopp would be interested in signing a winger in January to replace Mane, and retain that much-needed dimension in the squad.
By Klopp's own admission the squad only have one winger, and given how important that type of player had been to the team in the early part of the season it would have made sense to have a backup ready.
"The Africa Cup of Nations we already knew about so we don't need to be influenced or surprised by that, but it could be a moment when we approach the market," Klopp said in November.
"It's not about about how many strikers. Three strikers is enough, I think. But when Sadio is away we will be without a winger. We do not have many wingers, I would say."
No manager will come out and say straight up that they are looking for new players, but there were enough hints here that the manager was looking for reinforcements.
"We cannot change the football in this moment. Sadio is away, we need to find solutions," he added in December.
"They can be, in specific circumstances, in the transfer market, but if not they are in the squad."
January is too late to be doing deals to try and make up for the loss of their winger—a situation the club have known about since June—but given that Mane himself was only signed in the summer then a signing in the winter transfer window would be a case of better late than never.
Would it be Quincy Promes? Christian Pulisic? Julian Draxler or Julian Brandt? The solution to this problem wasn't just late, it was never.
A Dip in Form at a Crucial Time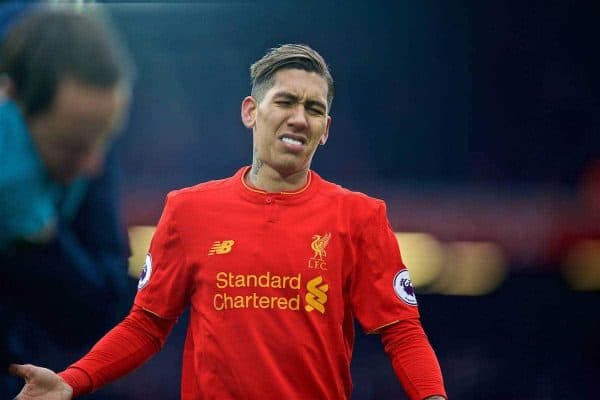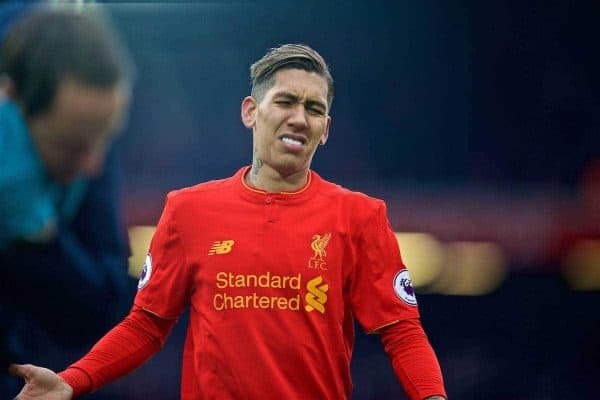 Liverpool are now at the end of their crucial January schedule with just one win under their belt—a win which came in an FA Cup third-round replay at Plymouth Argyle.
The first Plymouth game at Anfield should have been a foregone conclusion, but the League Two side earned a replay at Home Park where the young Reds were able to scrape through.
Klopp's men have drawn one and lost one in the league without Mane and now find themselves off the pace, challenging to stay in the top four rather than looking up the table fighting for the title.
They also find themselves out of the League Cup and denied a Wembley final, possibly against Manchester United, after they failed to break Southampton down for the third time this season.
Whatever the plan was for this run of fixtures without Mane, it hasn't worked.
Tactical Tribulations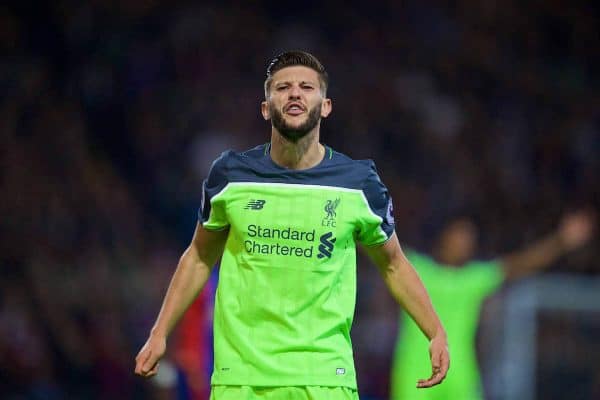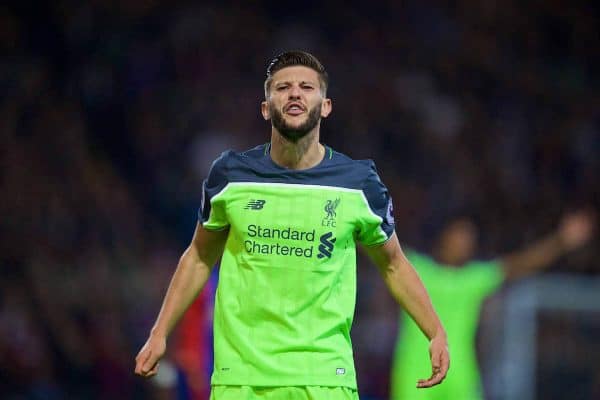 "[We are] a little bit unlucky with other injuries, but as I said we can still play different systems, a lot of our players are really versatile," Klopp said in a December press conference.
"The players need to be open, and I'm sure they are. We need to really show this."
The players were open, but couldn't show the versatility Klopp had hoped for.
The lack of new signings meant that several new systems have been tried in an attempt to cope without Mane by shuffling the pack.
---
OPTIONS TRIED WITHOUT MANE:
Lallana-Sturridge-Firmino (vs. S'ton)
Firmino-Origi-Lallana (vs. Man Utd)
Coutinho-Firmino-Lallana (vs. Swansea)
Coutinho-Sturridge-Firmino (vs. S'ton)
---
A selection of youngsters and reserve players were used against Plymouth in order to rest those who'd played nearly every game so far.
There were options aplenty when it came to the first team, but taking Adam Lallana out of midfield, and being unable to find the right balance in the front three, have been the main problems when it comes to attacking fluidity.
Daniel Sturridge or Divock Origi could have come in on the right, causing minimal disruption to a side which was performing well.
Roberto Firmino has been the best central forward this season for Liverpool, but in order to get the most from Sturridge, shifting Firmino to the right may also have been a good option.
The staggered return to match fitness of Philippe Coutinho hasn't helped, but the only time a front three of Coutinho, Sturridge and Firmino was used was the second game against Southampton.
It worked well, and there were numerous opportunities to score as well as a couple of good penalty shouts, but the opposition stubbornly defended their one-goal lead, adding a late second on aggregate as Liverpool pushed forward desperately.
In previous games the use of Emre Can, Jordan Henderson and Georginio Wijnaldum together stifled Liverpool more than it did their opposition, and the sporadic use of Origi and Sturridge allowed neither to find a rhythm.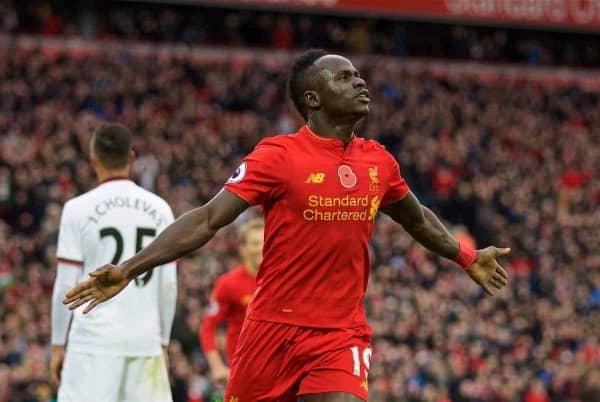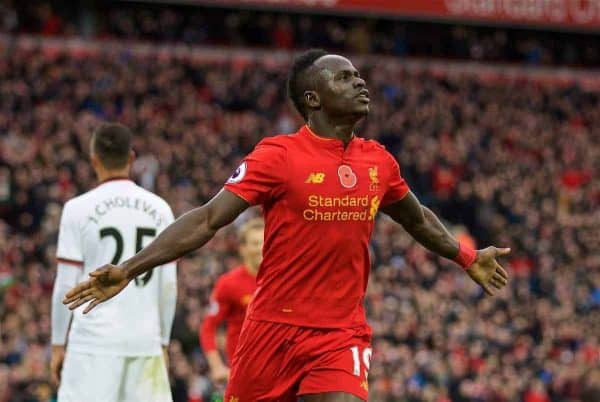 All of this indicates what a great signing Mane has been, and credit is due to the recruitment team for introducing a player who has already become key.
But the club failed to compensate for his loss by having no like-for-like backup player in this position, and then again by not using the players at their disposal in the most effective manner.
The worst-case scenario now is that Mane will miss the games against Wolves, Chelsea and Hull City.
If Senegal are knocked out this weekend then he could be back in time for the Chelsea game, and as a result the number of Liverpool fans supporting one of their own at the Africa Cup of Nations will be dwindling.