Liverpool again find themselves needing to overturn a first leg loss to keep hopes of League Cup glory alive, and the Reds have had mixed success in four previous attempts.
Heading into a League Cup semi-final second leg at Anfield needing to reverse defeat is a somewhat familiar situation for Liverpool.
Indeed, the Reds face this challenge for a fifth time in 17 last-four second legs, as Jurgen Klopp's side look to avenge the 1-0 loss suffered at Southampton.
Liverpool's experience of such circumstances won't make things any easier, but their record in fighting back – especially in more recent times – provides an element of optimism ahead of a big night.
On four previous occasions after first leg defeats, Liverpool have won twice to reach the final, but have also drawn twice, resulting in their elimination.
The first time a second leg rescue act at this stage was required was 37 years ago against domestic rivals, Nottingham Forest.
Bob Paisley's men arrived at Anfield in February 1980, needing to reverse a 1-0 loss at the City Ground, but Brian Clough's side dug in for a 1-1 draw which sealed Forest's Wembley place with a 2-1 aggregate win.
Six years and just four League Cup triumphs later, Liverpool found themselves in an identical situation after a 1-0 defeat at QPR.
It also proved a task too far for Kenny Dalglish's team, who were held to a 2-2 stalemate on Merseyside, which secured a 3-2 aggregate victory and progress for the Loftus Road side.
It wasn't until the new millennium that the Reds found themselves in such a situation again, but the new century thankfully brought an upturn in fortunes.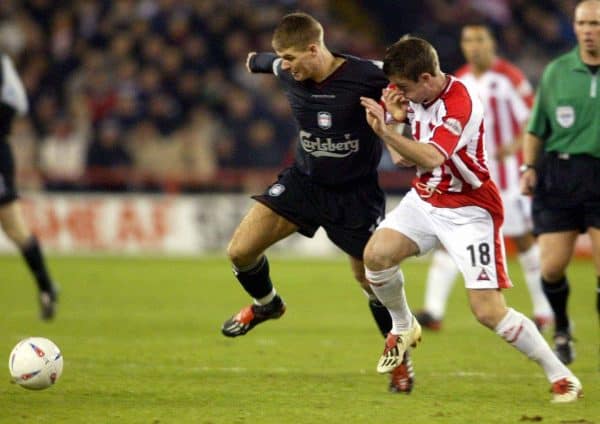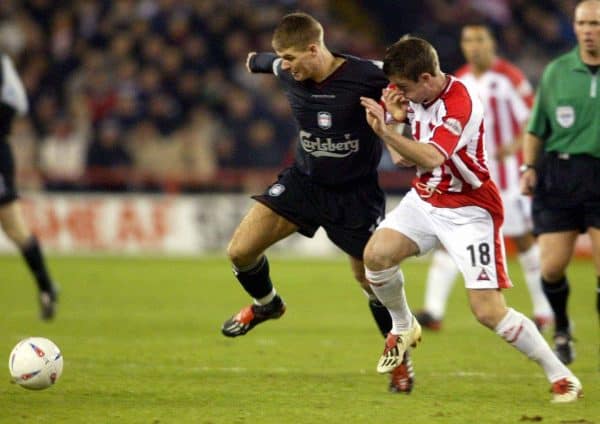 In 2001, Gerard Houllier's team booked their Millennium Stadium final place by thrashing Crystal Palace 5-0 at Anfield thanks to Vladimir Smicer, Igor Biscan, Robbie Fowler and Danny Murphy's brace, avenging a 2-1 loss suffered at Selhurst Park two weeks earlier.
Two years later – and for the last time prior to Wednesday's decider – Liverpool again used the Anfield factor to overturn another 2-1 defeat, this time against Sheffield United.
It wasn't as straightforward as the demolition of The Eagles, but Houllier's side beat the Blades 2-0 after extra time, with El Hadji Diouf and Michael Owen goals earning another shot at success in Cardiff.



That both first leg losses overturned previously have come in the last two efforts should provide the Reds with confidence ahead of Wednesday's attempt.
Interestingly, both teams to survive Anfield second legs then went on to lose in the final.
Indeed, Clough's Forest lost 1-0 to Wolves, while QPR were beaten 3-0 by an Oxford side featuring soon-to-be Reds, Jon Aldridge and Ray Houghton. There's your warning, Saints.
Even more intriguing is that both times Liverpool have overturned defeats to reach the final they've then gone on to win the trophy – beating Birmingham on penalties in 2001 and Man United 2-0 two years later.
Before thinking of winning the prize though, Klopp's men must concentrate on putting recent struggles behind them and ensuring they produce their best performance of 2017 so far to overpower the Saints.
Joel Matip's likely return will help, with Liverpool's defensive work needing swift improvement if they are to win a last-four second leg for the first time in three attempts – something not achieved since beating Watford in 2005.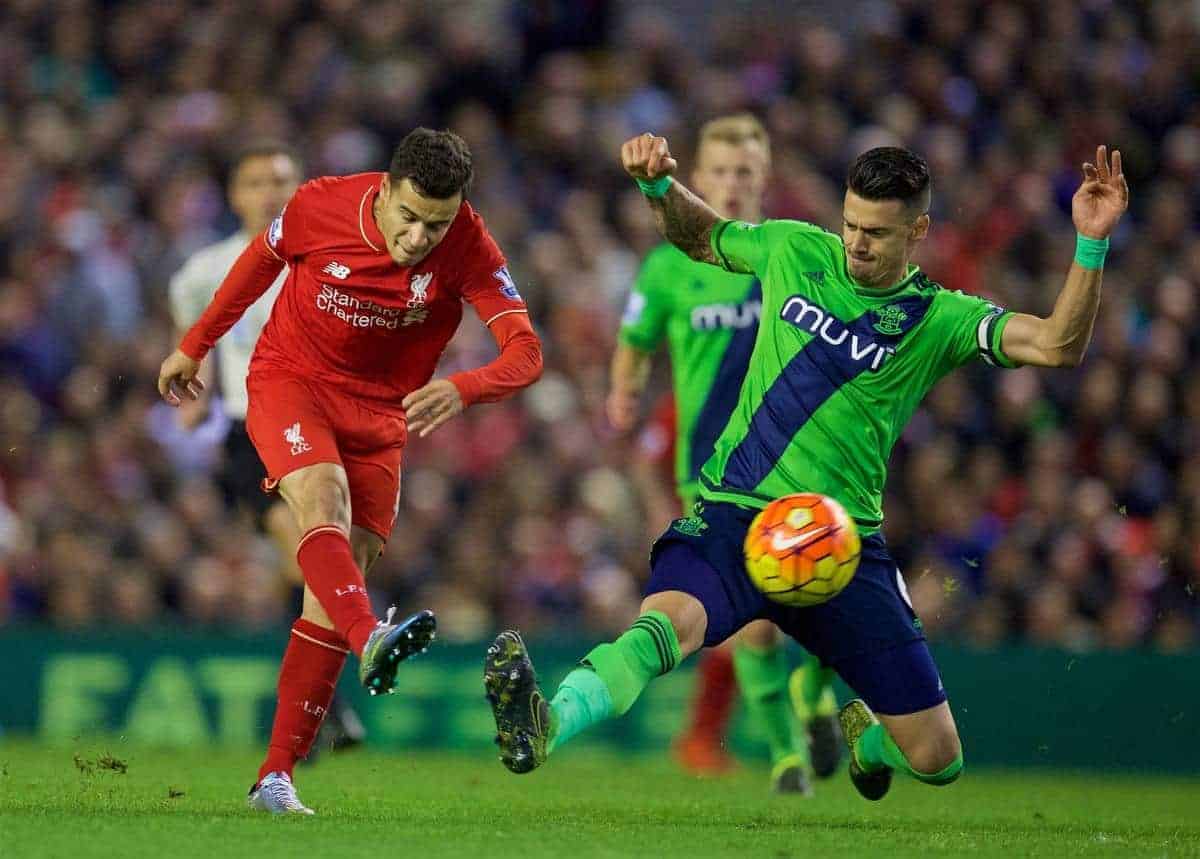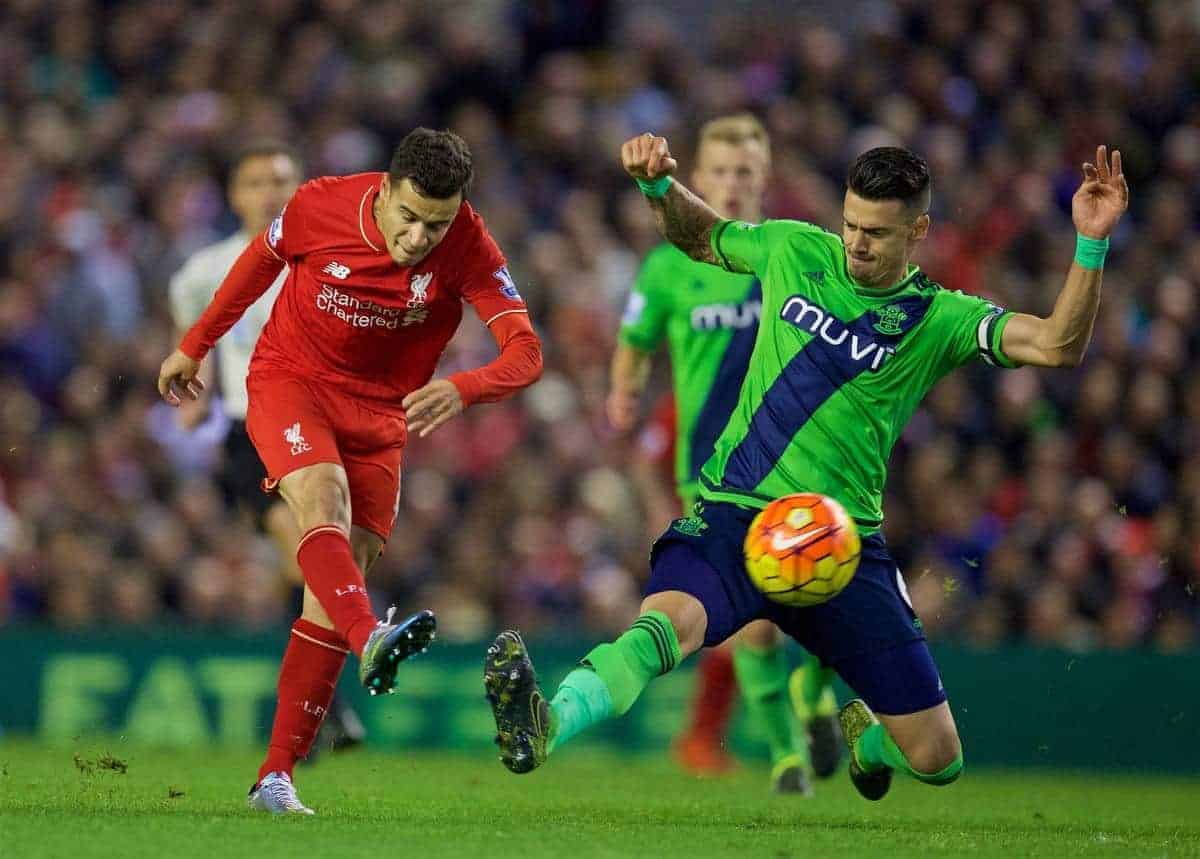 Home advantage is with Liverpool and they must start aggressively against Claude Puel's men, who could be without best player, Virgil van Dijk, which Klopp's attack must ruthlessly exploit if the Dutchman does miss out.
If another second leg turnaround can be achieved on Wednesday, the omens are positive that a record ninth League Cup triumph will arrive.
But first, a big effort is needed to overturn the deficit on a make-or-break night under the Anfield lights.