Midfielder Georginio Wijnaldum believes the visit of Tottenham provides the ideal opportunity for Liverpool to get their season back on track.
Jurgen Klopp's side have yet to win a Premier League match in 2017 and have collected just three points from five matches, which has seen them drop out of the top four for the first time since September.
Last weekend's 2-0 defeat at Hull was another low point – following losses against fellow bottom-half teams Bournemouth, Burnley and Swansea.
Conversely Liverpool's record against the top six is far better as they have 13 points from seven matches and have yet to be beaten by one of their Champions League-chasing rivals.
In fact Klopp's record against Chelsea, Arsenal, Manchester United, Manchester City and Tottenham has seen him lose just once in 15 meetings since arriving in October 2015 and this is what gives Wijnaldum optimism.
"To be fair, in the big games it's been the best kind of football we've played this season, so I think it's easier for everyone to perform in those kind of games," said the Holland international, whose last two goals have come against City and Chelsea at Anfield.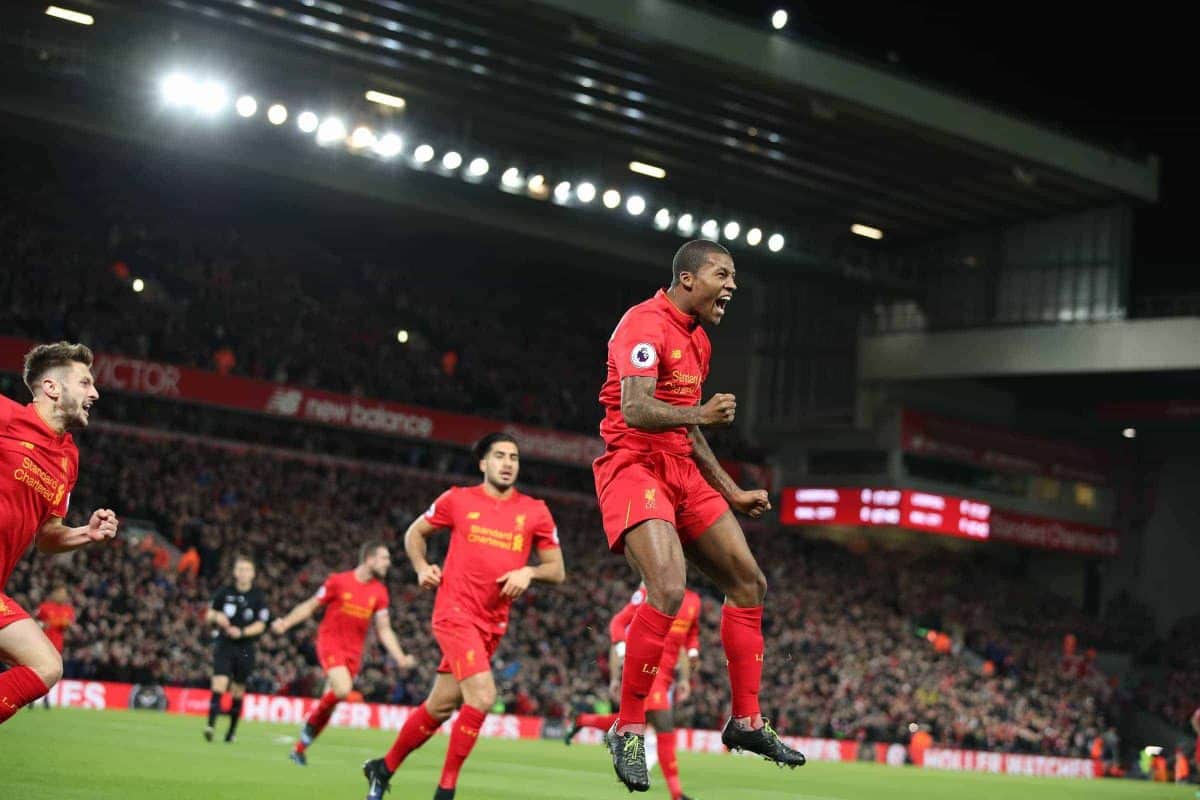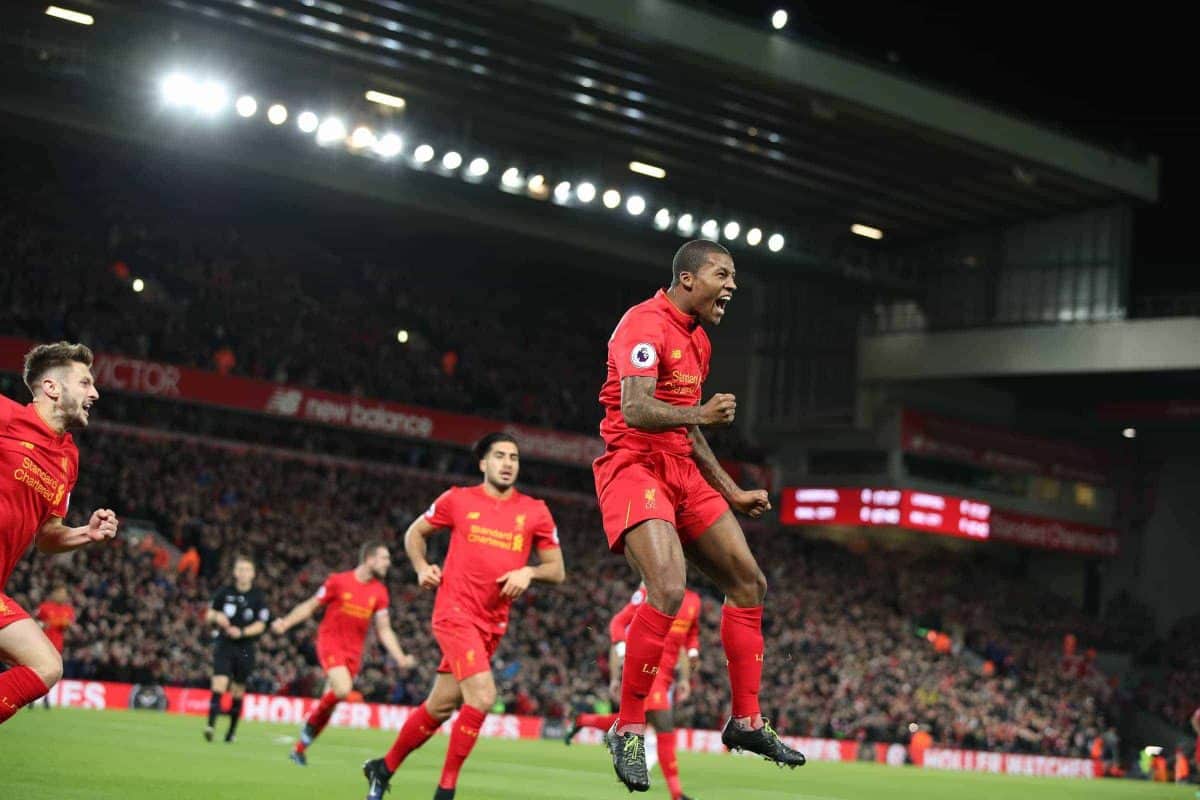 "I don't think it's only me, but the whole team. It makes it easier for me because if we deliver as a team, it is easier for each player to show their quality – and that's what I've had in the big games.
"I'm lucky that I scored important goals in those games. It's easy to say the performance against big teams (has been good) but I think it is the whole team who performs against a big team."
January was a terrible month for Liverpool's ambitions as they exited two cup competitions and slipped from title contenders at the start to clinging on to Champions League hopes at the end.
Nine matches – the most of any of their rivals – had an effect but Wijnaldum insists that was not an excuse.
"People from outside ask us the reason we're not performing as good as before; they ask you is it (the number of) games that we've played, because we've played a lot of games in a row but other teams have had the same and didn't drop points and we did," he told liverpoolfc.com.
"Sometimes you're in a flow and sometimes not. We're in a situation where we're not in a flow but we must have confidence and faith we can change it.
"We showed it against Chelsea (in a 1-1 draw last month) but we have to show that against other teams we're playing against.
"But now we must make sure we get back on track, play like we did before to get more confidence and start winning games."