Next up in our Liverpool matchday Q&A series, we get an insight into the rituals and workings of Anfield Index owner Gags Tandon.
Gags Tandon is owner and regular podcast contributor at Liverpool fan site Anfield Index, combining supporting the Reds at Anfield with his duties behind the scenes.
Tell us about your typical matchday for a 3pm kick-off. What's your pre-match routine? What time do you get to Anfield? How long after the game are you there?
My 3pm kick-off routine is as follows. As I'm driving it means I don't drink at all on matchdays now. Can't take that risk!
11.30am: If travelling alone I'll drive up at 11.30am from Wolverhampton to ensure I'm at the ground an hour-and-a-half early. I usually park around the stadium wherever I can get parking (Utting Avenue or Walton Breck Road)
1.30pm: Usually meet up with Harinder (@Harinder1977), Nina (@NinaKauser) or any other Anfield Index regulars that are attending that specific game. We'd usually end up chatting or grabbing a drink around the ground and maybe even some food from the new food kiosks near the new Main Stand.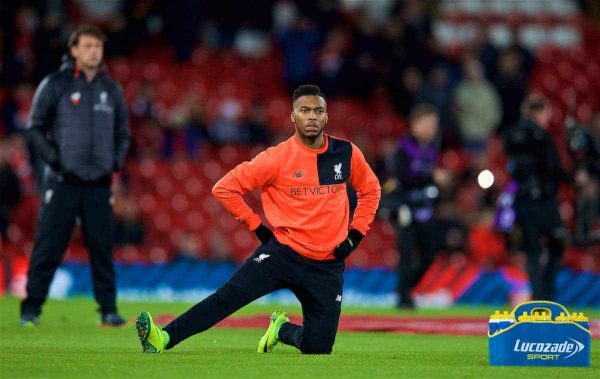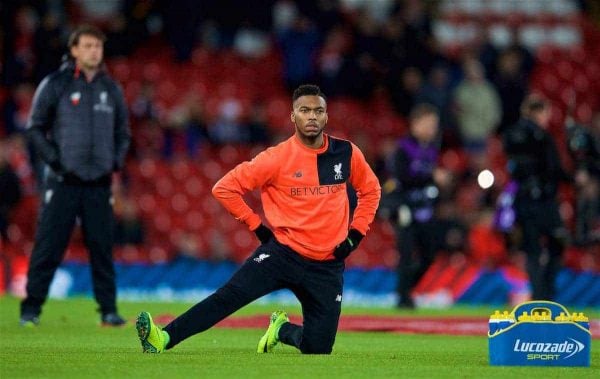 2.30pm: Usually settle into our seats, watch the warmups and just get ready for the game.
5pm: If I've been lazy and parked at Walton Breck Road the new bus service ensures that the road is now blocked, as so many use it, so we're pretty much stuck in the car for an hour in that car park. This time is used efficiently though as I'd record a Car Pod—basically a podcast recorded in a car—again with Nina and/or Harinder usually.
Then it's for the long drive back that can take anything between three to four hours! Will usually get back home at around 11pm after a stop at the services to create some images for any articles written immediately after the game and to publish and share those articles on social media.
How does Anfield Index run on a matchday – who organises the post-match podcasts and how are they recorded?
So if I'm at the game I'll be producing post-match content within the car with whoever is attending for the particular game, these are recorded with a portable recorder. The show is either edited when I stop off at the services or sent to Nina if she's free to edit.
However, in addition to the car pod we also have a post-match show produced by either Nina or Jon Buscall (if Nina is also at the game). Either Nina or Jon will record a show with guests, edit it and drop it on Dropbox ready to be released once I stop off at services to release it.
If I'm not attending the game there is usually a Nina Kauser Show which is a post-match call in which is recorded over Skype. The guests are arranged a few days in advance for this show and we tweet out for callers during the game and after the game. We usually get three to four callers (four is maximum) every game to get their views across and the callers are usually from all around the globe which is great.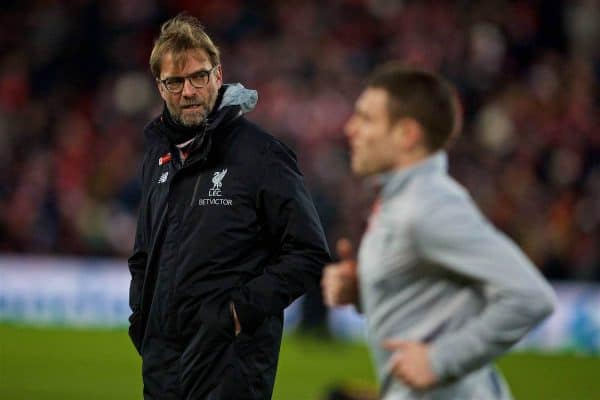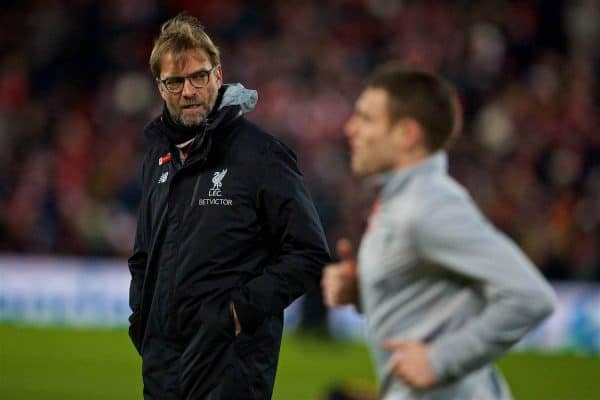 The podcast is recorded in two halves so that whilst the second half is being recorded the first half can be edited to ensure we have a faster release time for Nina's show. This has worked really well this season.
On the website side of things there is a post-match content team consisting of Sam McGuire (@SamMcGuire90), Srikanth Bala (@srikanthbala) and Shane Clancy (@koolhanger). Sam and Sri will write their pieces and then notify Shane in the WhatsApp group that they're done.
Shane will then notify me when he's edited so that I can create the cover images to allow me to then publish and share the content over social media. Once all content is released it's time to finally relax!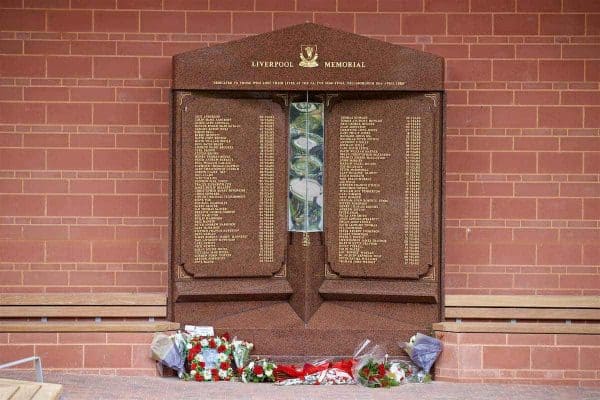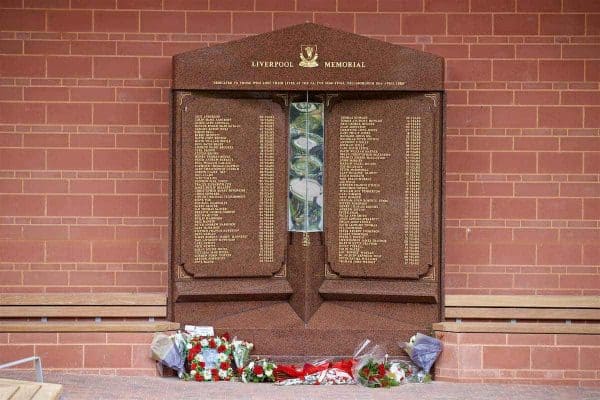 What would be your one piece of advice for somebody visiting Anfield for the first time?
I'd suggest they get there super early as the atmosphere builds over a few hours. I'd also suggest they go to the Hillsborough Memorial now situated in the Main Stand to pay their respects to the 96. Then have a good walk around the stadium as the new Main Stand is impressive.
Also check out the local pubs and get a few pints in as there's usually a good atmosphere before the game. If they have time maybe even book an Anfield Tour with the club itself, they're not too expensive and I've taken a few Anfield Index contributors on them if they've visited for the first time.
If you really have time you should come even earlier and get yourself over to the docks too—they'll not be disappointed!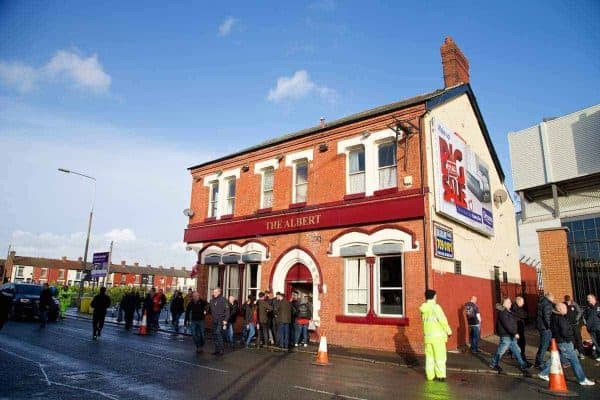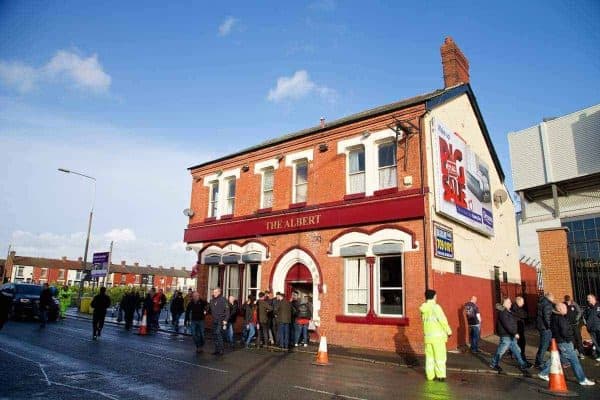 There's been much debate about the Anfield atmosphere of late. What would be your main solution to improving it?
There are so many factors to this that it's going to be tough to answer with the perfect solution. However I believe I have one that could help a little.
Firstly, I disagree with the argument of out-of-towners bringing the atmosphere down as I'm one of them and am always sat with out-of-towners who will chant all game as much as I do, and that travel to every game up and down the country, like Harinder. So whilst my opinion is based on a very small amount of people I still disagree with that argument.
I actually think the issue is that there is a lack of local youngsters in the stadium. From what I see there are many of the older generation that aren't as vocal, I'm not tarring them all by the way but this is what I notice when sat in every stand each season, and I think more should be done by the club to welcome youngsters into the ground from local areas by subsidising ticket prices for certain age groups.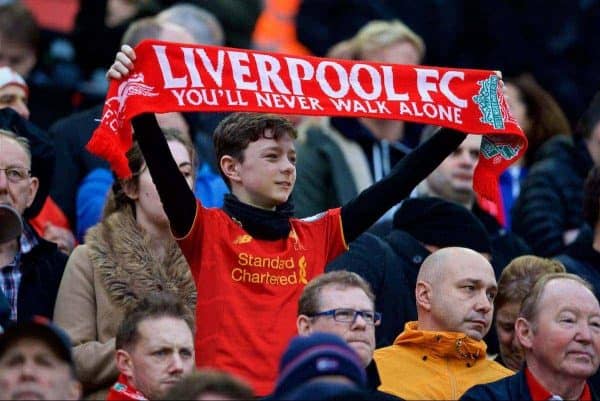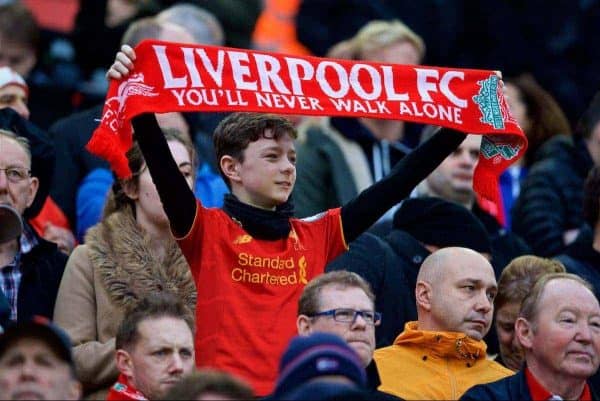 They can either do that by postcode or reach out to local schools, colleges and universities and offer them tickets for students to come to the game as a group and maybe limit the corporate tickets from the Anfield Road and Centenary Stand?
You always have to look for the next generation of support at any club and we're reliant on supporters to bring their children and hope they pick up their habits which is fine but we need to ensure there are other ways because not everyone can afford to bring a family to Anfield. It's not cheap.
I think youth brings more enthusiasm and energy—maybe that will be a small step to helping the atmosphere.
* Gags is the owner of Anfield Index, you can follow him on Twitter @GagsTandon.
My LFC Matchday Series