Liverpool host Tottenham at Anfield on Saturday evening, with Jurgen Klopp's side desperate for a first Premier League win of 2017.
The Reds' season is badly in need of some momentum, with their title hopes now long gone and a top-four challenge even looking like a struggle.
Liverpool have managed only one victory in 10 games in all competitions so far this year, with key players out of form, legs looking jaded and Klopp making uncharacteristic selection errors.
The visit of Tottenham represents another big challenge, with the north Londoners one of the most complete sides in the Premier League.
Ahead of the game, we have had a chat with Spurs supporter George Lacey (@GeorgeLacey_) to hear his thoughts on their season, Liverpool's dip in form and Saturday's showdown.
As things stand, Tottenham are second in the Premier League – how would you rate their season out of 10?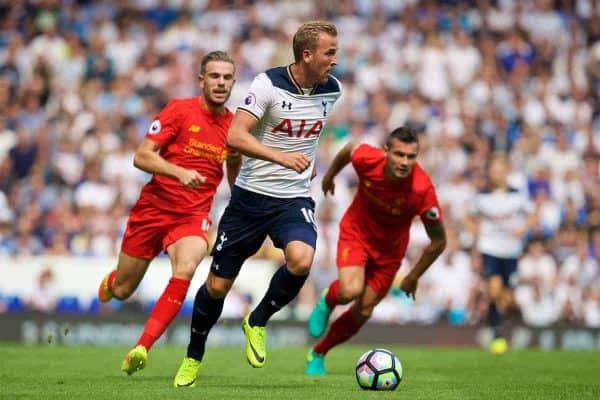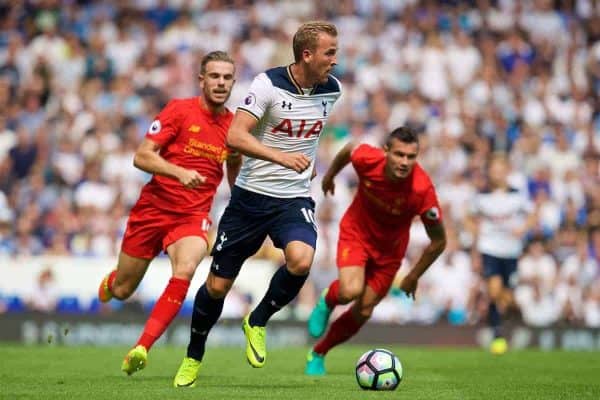 Tottenham's Champions League campaign was atrocious and the excuse was Wembley. That's set to be our temporary home ground next season, so that doesn't bode well.
Allowing Chelsea a nine point gap this early on has slightly nullified a title charge, but Mauricio Pochettino will tell you otherwise and there are 42 points still to play for.
After starting slowly, an upsurge in form over the festive period put us right back into contention, and following that up with a 2-0 win over rivals Chelsea means we're back enjoying the feel-good factor we enjoyed so often last season.
We're sitting pretty in second place and can only pray for a slip-up from Antonio Conte's crusading Blues. So far, I'd give the season an eight out of 10.
Are you still in the title race, or is a top-four finish very much the aim?
We have to keep believing just as last year's champions Leicester City did. Anything can happen, and if we can remain focused and committed from now until the last ball is kicked, we should aim for the crown.
A top-two finish would further cement Spurs as serious players at the top-end of the Premier League – that is some feat considering the money our Manchester rivals spent in the summer.
Who have been Spurs' three best players this season?
Dele Alli, Kyle Walker and Danny Rose.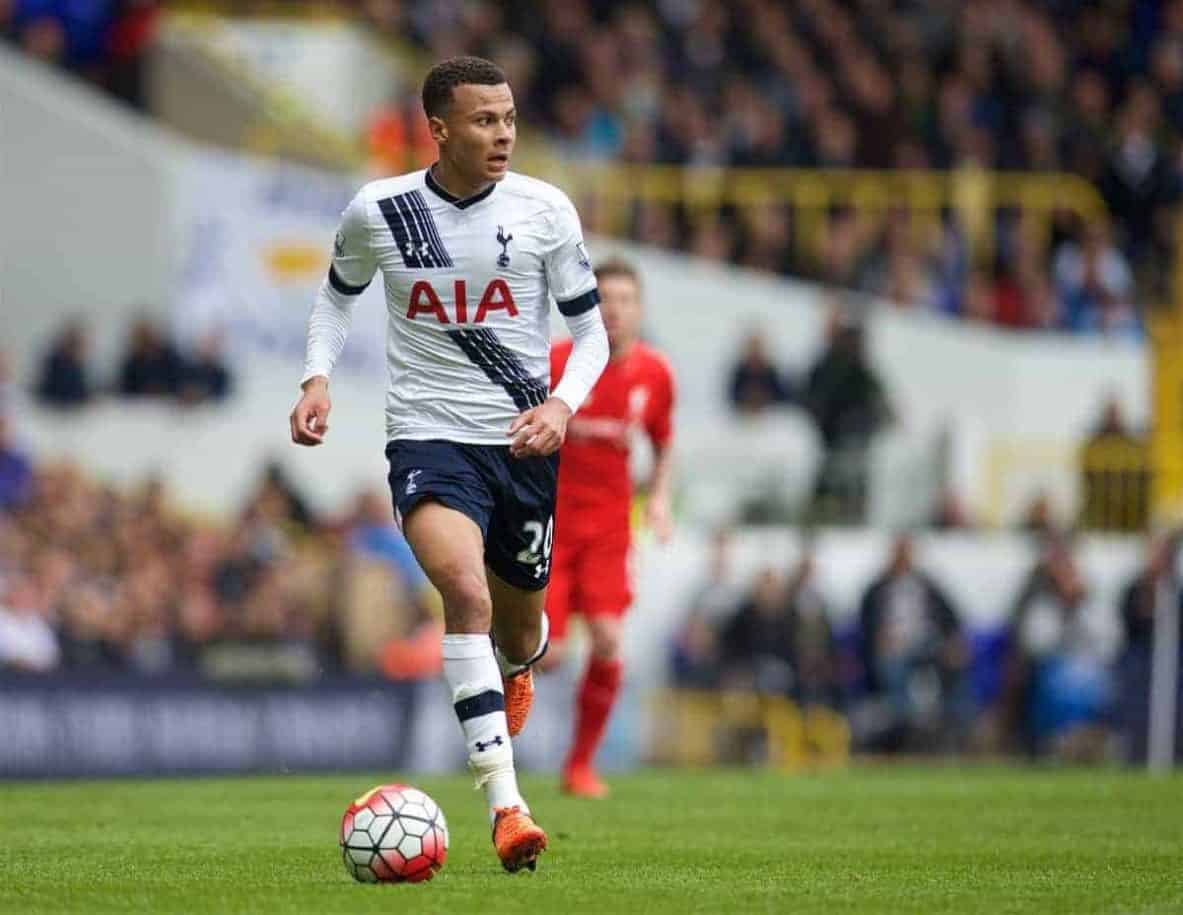 Alli started this season fairly slowly, showing signs that a disappointing Euro 2016 may have taken its toll on the promising youngster. Alli has really pushed on of late, though, and has 11 league goals already, beating his tally of 10 last campaign.
He's a huge goal threat and seems to have balanced his temperament and ability for the better. Spurs are reaping the rewards as his partnership with Harry Kane continues to blossom.
The top two players have to be Kyle Walker and Danny Rose. The pacy pair have been sublime all season, providing fantastic displays week in, week out on the wings. Their form has earned them praise from areas of the press, with some calling them two of the top full-backs in Europe right now.
The England pair have provided the team with a real energy in Pochettino's 3-4-3 system lately, and defensively, their dynamism has helped Spurs' water-tight defence ship just 16 goals – the best defensive record in the Premier League.
How do you assess Liverpool's campaign to date? Where has it gone wrong?
Something is rotten at Liverpool and Jurgen Klopp and his side must be wondering how their early-season spark has fizzled out since the turn of the year. With a solitary win in 2017, against Plymouth in the FA Cup, this Saturday's game is a must-win clash if the Reds want a top-four finish.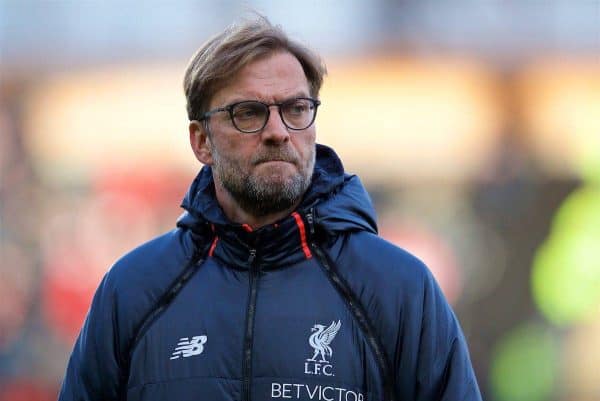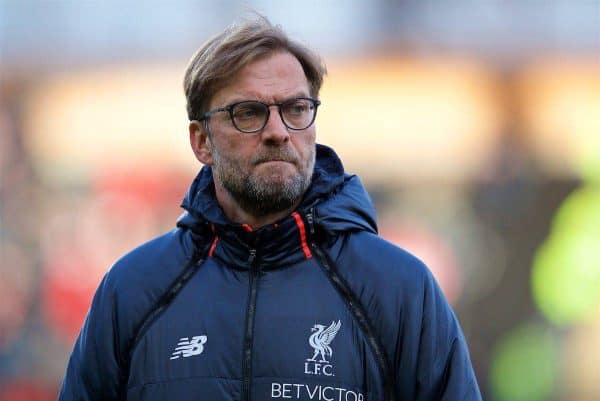 They can stay with the title-chasers but are playing catch-up and they'll know that a few wins puts them right back in the mix. Injury to Phillipe Coutinho set Klopp's men back a little, but I also think the frailties in defence have led to Liverpool's recent demise.
The goalkeeping situation is still a mess and the back-four is constantly changing and without consistent performers, and the Reds have paid the price for it.
Losing 2-0 at Burnley earlier this season, and most recently to Hull, has signalled the alarm. I think Liverpool should have bought a centre-back in the January transfer window, and failing to do that could be their downfall come May. They are still the most dangerous team in the league when they're flowing, though.
Looking ahead to Saturday's game, how confident are you of going to Anfield and getting a rare win there? Three points would be a big statement of intent.
Form tells you Spurs should get something from the game, but as us pessimistic fans often say, if a team needs a win, play Spurs.
If they can win, the next two months of fixtures are friendly on paper and it will set us up for an exciting season finale.
I fear a Liverpool backlash this weekend, however, and Spurs have to score first to quieten the crowd at Anfield.
Chelsea travel to Burnley, who have harnessed 28 of their 29 points at Turf Moor, so if they drop points and Spurs can nick a win, it will really intensify this title race.
I need two predictions from you – what will the score be on Saturday and where will both sides finish in the league?
This Saturday I'm going to back Spurs for a 2-1 win.
They've got the best defensive record in the league, and although I feel Liverpool have goals in them, their defensive frailties will allow Kane and others chances to score. The wing-backs will also be very important, as always.
I fancy Liverpool to beat Arsenal to fourth place and Spurs to get second.