Simon Mignolet has described what sets the current Liverpool squad apart from their title-challenging counterparts from the 2013/14 campaign.
Mignolet joined the Reds in the summer of 2013, ahead of their unexpected push for the Premier League title under Brendan Rodgers.
Their success that season was fuelled by the attacking prowess of Daniel Sturridge and Luis Suarez, who scored 53 goals between them in the top flight.
But while their challenge has crumbled this season, Mignolet believes Liverpool have more about them than three years ago, when Suarez was the man to stop.
"We've got 25 players in the dressing room but in the end there are only 11 who can play, so there are always going to be a few guys disappointed each weekend," he said.
"We are fighting for the same objective, though, and I think that is our strength this season: we perform as a team.
"When I first came here it was more about certain individuals, Luis Suarez and Daniel Sturridge were scoring all the goals and Steven Gerrard was still playing.
"Now the danger comes from the strength and unity of the squad.
"We are all pressing together and relying on each other to defend, rather than hoping someone will score us a goal at the other end of the pitch.
"Back in the day, if you could stop Luis, you had a chance against Liverpool, but now you have to face a whole team playing for each other and I guess that's a lot harder."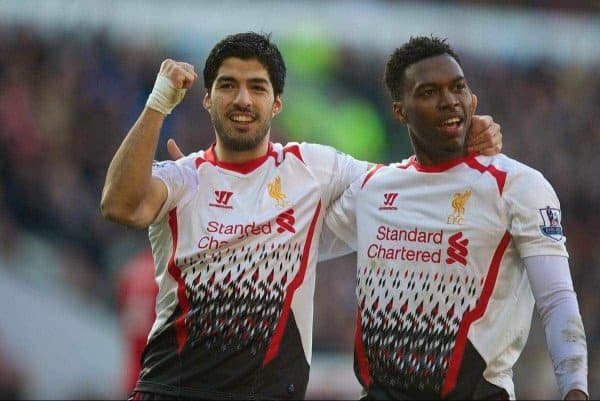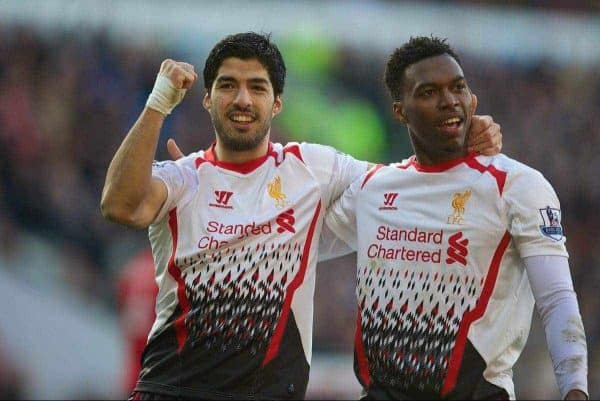 There is certainly a case to argue that Liverpool are less of a one-man team than back in 2013, though it is still questionable whether they are as effective.
The likes of Adam Lallana, Roberto Firmino and Sadio Mane have found a strong attacking unit, and performances such as last time out at home to Tottenham Hotspur make them one of the most impressive in the Premier League.
But as the absence of Mane and Philippe Coutinho on the turn of the year proved, the "strength and unity" of the Liverpool squad still requires star quality to beat teams.
Mignolet's comments are a testament to the spirit of the squad, however, with Klopp fostering a positive mentality on Merseyside.
Their recent trip to La Manga for a mid-season training camp seems to have aided this further, with a host of players explaining how it had brought the group closer together.
If Liverpool are to truly improve on their accomplishments in 2013/14, however, they will need to go one better and secure the Premier League title—which Klopp will be eager to do next season.