Philippe Coutinho's recent poor form has left many Liverpool supporters frustrated, but would getting rid of the Brazilian make more sense than keeping him?
Barcelona superstar Neymar recently admitted he would be keen to see his compatriot join him at Camp Nou in the near future.
"A Premier League player that I would like to have in Barcelona is Coutinho," he explained. "I believe Philippe Coutinho is a player that would totally fit in Barcelona."
Despite the 24-year-old's huge popularity at Anfield, it was interesting to see how a section of the fanbase responded to Neymar's quotes.
"I will not be losing any sleep," "there hasn't been a season since he came to LFC that Coutinho has been consistent" and "sell…if we can get £50m we can do better" were just some of the responses in the comments section, proving he is not universally loved.
The question is: should Liverpool take the money and sell, or do their very best to keep hold of a superb footballer?
Argument for Coutinho Staying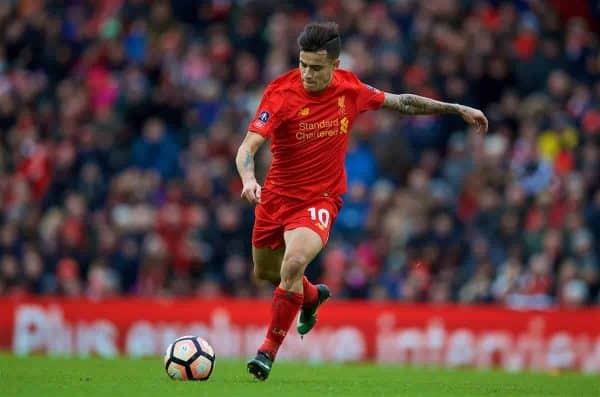 The first thing that many will point towards when it comes to Coutinho's future is that the Reds should not be selling their best players.
The exit of former greats such as Luis Suarez, Xabi Alonso and Javier Mascherano hurt the team badly, with players of that calibre irreplaceable.
Whether Coutinho is at that level is debatable, but there is an extremely strong argument to say he has been Liverpool's best and most important player over the last three seasons.
Since Suarez departed for Barcelona in the summer of 2014, the Brazilian has been his side's attacking talisman on so many occasions, and two Player of the Year awards sum up his influence.
Even in his first 18 months, with Suarez still there, he was a key man, settling in immediately after an £8.5 million move from Inter Milan.
He has enjoyed so many memorable moments, and it is often easy to forget this.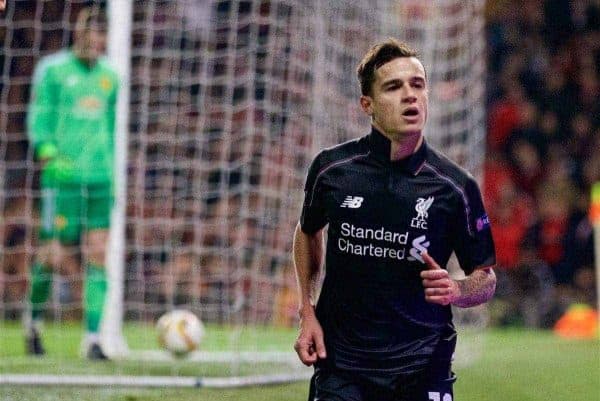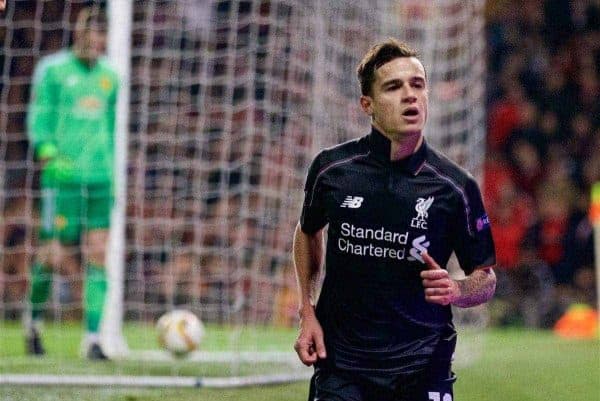 Two superb winners against Man City; the wonderful dinked finish against Man United; the double at Chelsea last season; the free-kick at Arsenal; goals in cup semi-finals and finals. The list goes on.
There were signs prior to his injury against Sunderland in November—a turning point in Liverpool's entire season—that Coutinho had reached another level, with few players in the Premier League in more destructive form.
Everything he touched seemed to turn to gold, from outrageous trickery to 30-yard curlers, and he was in pole position to win the PFA Player of the Year award.
He still has plenty of time to reach the pinnacle of his career, and the thought of those years being spent at Anfield are easy to find exciting.
With Jurgen Klopp looking to build something special at Liverpool, it seems hard to justify getting rid of Coutinho.
Argument for Coutinho Leaving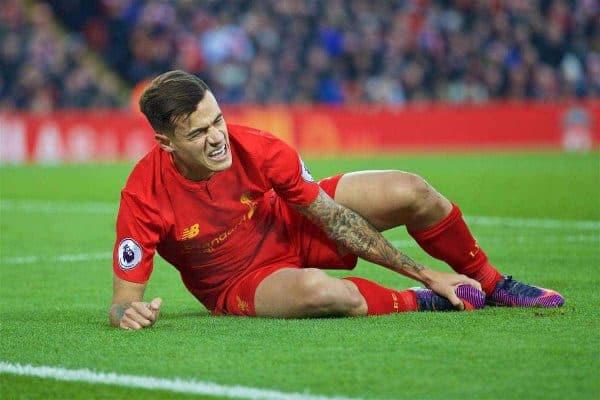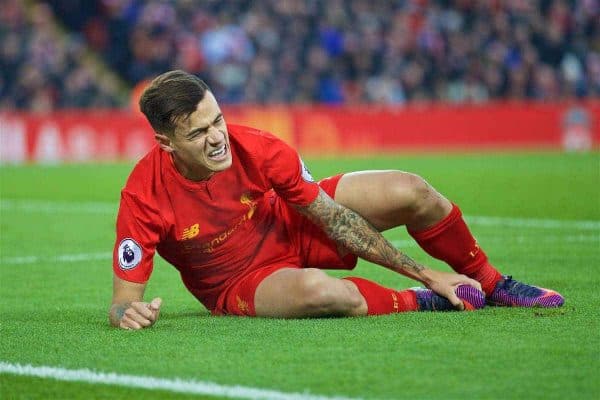 Despite such a favourable chunk of the fanbase understandably adoring Coutinho, there are also those who are running out of patience with him.
Considering the remarkable ability at his disposal, he is struggling to find that very top level and sustain it for prolonged periods of time.
As touched upon, his form was stunning earlier in the season, but since returning from injury, he has been a shadow of the forward that previously terrified opponents.
While his ankle problem can be used as an excuse to an extent, he has now been back long enough to have regained his best form.
When he is flourishing, Coutinho threatens to be in that world-class category, but when he is off colour, he can almost become a weak link. His head can drop, his effort levels become questionable and he tries to do too much on his own.
There doesn't seem to be a middle ground with the former Inter youngster, and he only delivers when he is on song. His tendency to drift out of games has become particularly exasperating, and not something the truly top players do.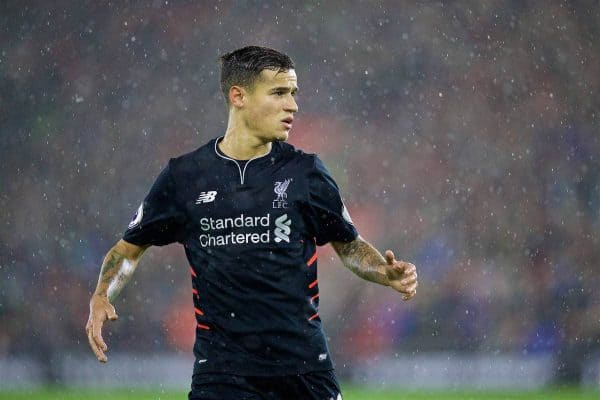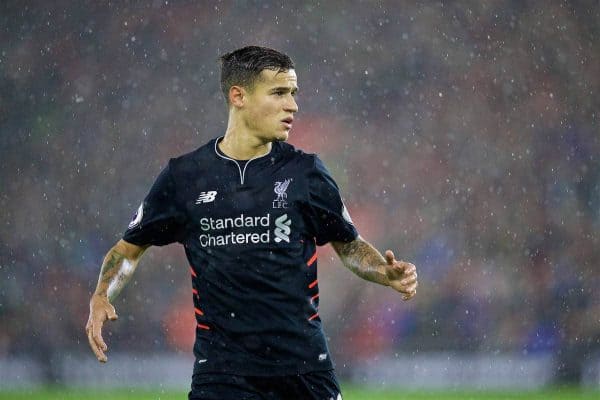 He has failed to deliver a season of consistent brilliance in the way talismanic rival attacking players such as Eden Hazard, Alexis Sanchez and Sergio Aguero have in recent years, and constant niggling injuries are an added frustration.
It could also be argued that Klopp could find a more dynamic player to occupy that left-sided role—someone with more pace and who delivers consistent numbers in the final third.
In fairness to Coutinho, his best role still probably belongs deeper in a midfield three, but a lack of dynamism and erratic finishing can be his downfall.
Ahead of what is likely to be another busy summer in the transfer market, there is also the matter of the money Liverpool could receive for Coutinho.
Something in the region of £50 million or £60 million would be expected, and it would help generate a lot more funds for buying players Klopp is fond of.
In so many ways, it seems unthinkable to be entertaining the idea of allowing Coutinho to leave, but there are times when you worry he may never quite hit the heights we expect of him.
Pivotal Decision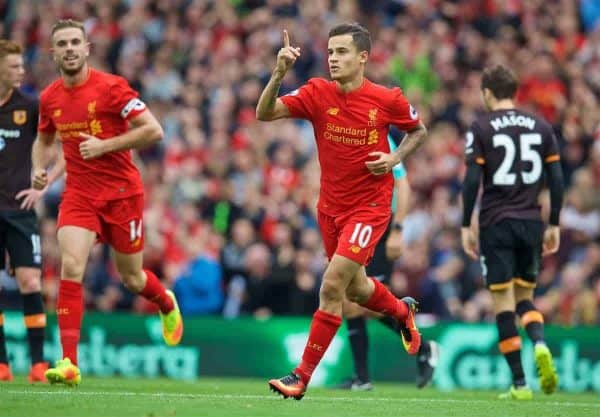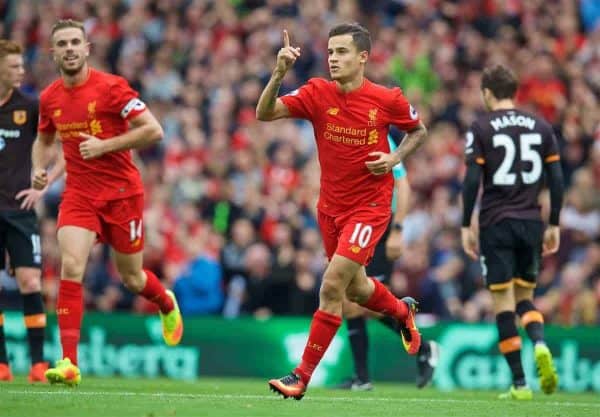 It doesn't matter how much you weigh up the pros and cons, making a decision about Coutinho's future will always be a very difficult one.
For four years, he has become one of Liverpool's most important players, coming to the fore on many occasions and wowing us with his effortless, futsal-inspired artistry.
Should he move to Barcelona or a club of similar stature, he has the potential to become one of the best in Europe in his position, and the Reds could again be left watching a former player achieve greatness from afar.
On the flip side, however, there is a nagging feeling that he can be replaced without Liverpool's world crumbling much at all, with the money received helping bolster their squad.
Granted, the Merseysiders lack a certain spark without him in the side, but his importance to the team is not close to that of Suarez, Alonso and others during their best years at Anfield.
There are too many poor performances thrown in for him to be considered indispensable, so a big-money offer should, at the very least, be entertained.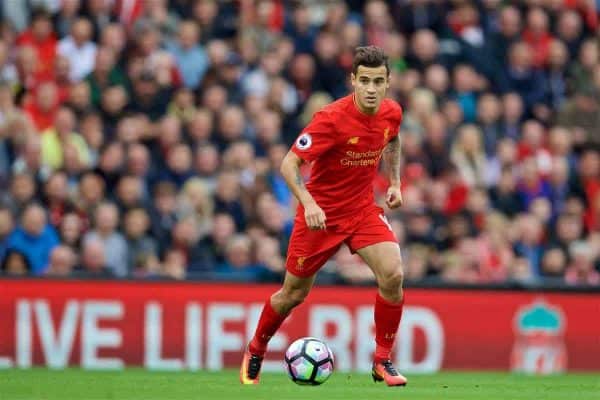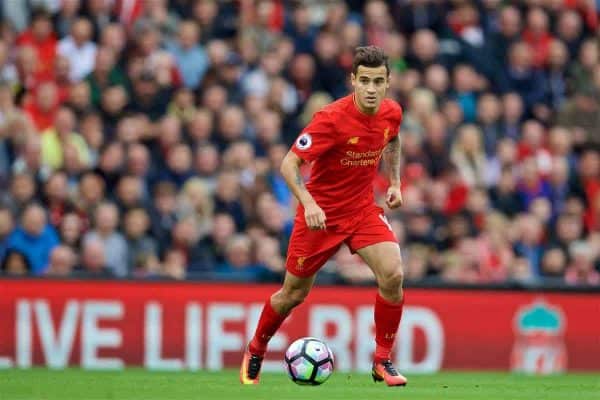 Everyone will have their own opinion on the matter, and when it comes to giving my two cents, I would only be happy to see him move if it was for an enormous fee.
Coutinho's inconsistency can irritate the life out of me, and much like Emre Can, it is because I know exactly what he is capable of if he hits top gear. Perhaps I expect too much, because of how high his ceiling is.
Despite his shortcomings, Liverpool should not be openly happy to sell one of their star men, and they need people who can produce those sprinklings of stardust at key moments.
They already lack that, so would getting rid of one of the few who can turn a game in an instant be particularly wise?
There is a strong chance that Coutinho's best years are still ahead of him, too, and given his talent, nobody would be shocked if he becomes part of that world-class bracket one day.
We shouldn't be rushing to sell Coutinho at all, but if silly money is offered, you have to weigh everything up and wonder if Klopp could turn it into a positive.
But in an ideal world, Neymar would have a change of heart and join Liverpool to be with his good friend instead.