Roberto Firmino has hailed the motivational impact of Jurgen Klopp, as he targets a strong end to the 2017/18 campaign with Liverpool.
The Brazilian has been in excellent form throughout the season, firmly established as Klopp's first-choice centre-forward, scoring 10 goals and assisting seven in 32 games.
After a brief, troubled spell under Brendan Rodgers, Firmino came to life following Klopp's appointment, with the two familiar with each other from the Bundesliga.
And this looks set to continue long into the future, with the No. 11 revealing his admiration for the manager, and his positive approach.
"Working with him is excellent. He motivates us in a different way every day," he said.
"In each training session he does something new and he helps us to bring a motivation from within ourselves as well.
"When you are playing for a smaller team or a team thought of as being a smaller side you play against teams considered bigger.
"And of course I wanted to play for a bigger team to progress my career.
"I played against Borussia Dortmund quite a few times and I scored goals against them.
"But he was always a manager who gave off a very positive vibe and I always found him a very interesting manager."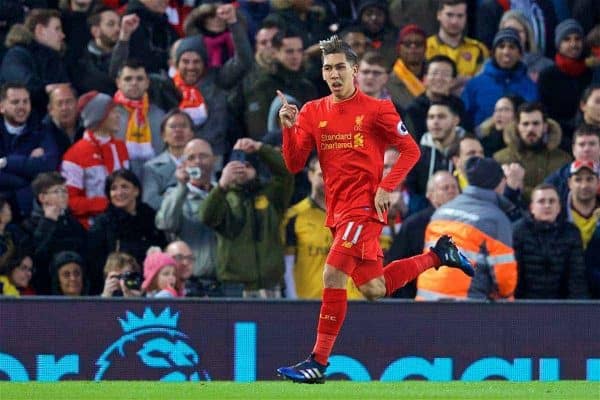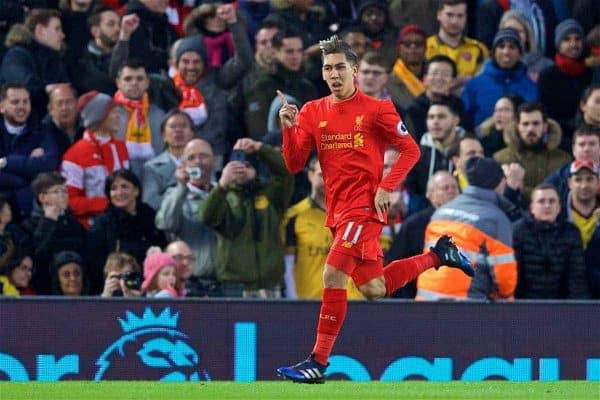 Firmino's ability both on and off the ball has seen him join Philippe Coutinho and Sadio Mane in Liverpool's formidable attacking unit, but the Reds' inconsistency has hampered their progress this season.
This has been particularly evident in games against smaller sides, with another to come on Sunday, as Sean Dyche's Burnley travel to Anfield.
But Firmino is confident his side can put this behind them, and build on strong performances against the top six—such as the 3-1 victory at home to Arsenal last time out.
"Clearly it is good that we have been doing well against the teams higher up the table," he added.
"We have to remember that we were winning lots of games at the beginning of the season and that at one stage we were in top spot.
"It's true that we've lost a few games and had a few setbacks recently but we've also had some wins and I believe that confidence is returning.
"We know that we have to get back on a winning streak and so we have been working harder and harder to try and do that again. We're very motivated."
Motivation is clearly important for the Reds at this crucial stage of the season, as they look to secure a top-four finish in the Premier League.
As Firmino attests, there are few managers better at inspiring players than Liverpool's own.