Sir Martin Broughton, former Liverpool chairman, has revealed Rafa Benitez forced through his departure from the club, insisting he wasn't sacked.
Back in 2010, Liverpool was a club in turmoil, clouded by the disastrous ownership of Tom Hicks and George Gillett, and with the Reds struggling for consistency on the pitch.
At the heart of this was Benitez, who had established himself as a legendary figure on Merseyside five years previous with the Champions League triumph over AC Milan in Istanbul.
Benitez ultimately left that summer, with the club stressing his exit was "by mutual consent," and their former manager telling supporters he was "very sad" to be leaving.
An untenable relationship between Benitez and Liverpool's owners is widely regarded as the driving force behind his departure, but Broughton has revealed it was not his intention to sack Benitez.
"I think he'd probably already decided he'd had enough before I got there," Broughton told the Liverpool Echo, having been appointed to oversee the sale of the club.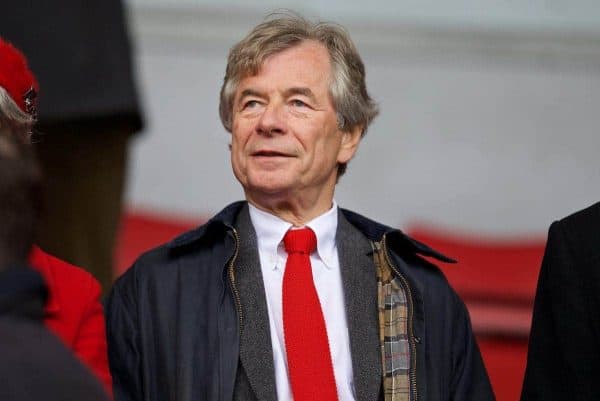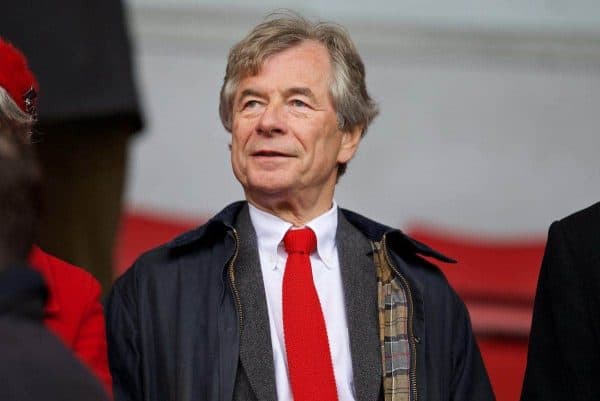 "The atmosphere was pretty awful, and I think he'd seen the opportunity to maybe get out with a new person coming in.
"I didn't want to get distracted by all of this. And it was very interesting that the fan input to me personally, a bit face to face but usually via e-mail, was about 50-50.
"There was no moderate—it was totally polarised. It was 'do not get rid of Rafa' to 'this club will never go forward unless Rafa goes'.
"It was about 50-50, but they were total polar opposites. My idea was still that he would stay.
"Rafa basically pulled out of the whole thing and said 'I'm going to leave this to my lawyers to negotiate.'
"He didn't say he was leaving, and I never told him he was leaving. It was 'I'll leave this to my lawyer' and his lawyer's stance was 'what are the terms for Rafa going'?"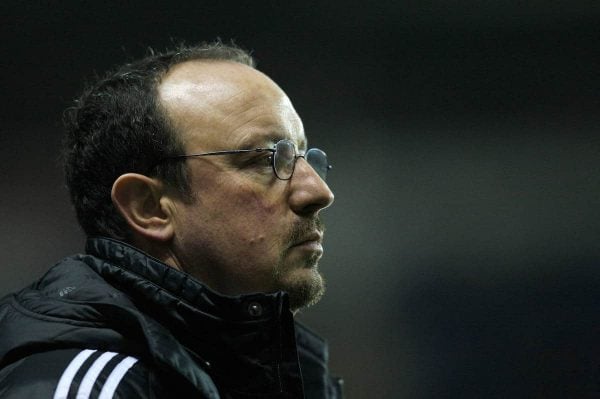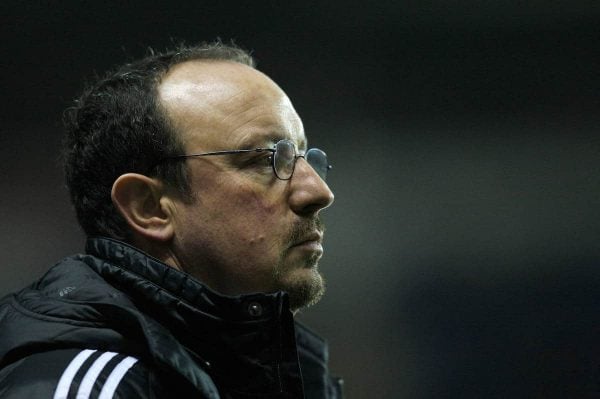 Broughton revealed that Benitez had continually dodged his efforts to set up a meeting, before their eventual summits largely resulted in lengthy debriefings of the club's many failings.
The 69-year-old described these as "interesting," making it clear these were largely one-sided affairs.
But nevertheless, Broughton continued to attest that the future would have been brighter, both for Benitez and for Liverpool, had he remained on Merseyside when Fenway Sports Group arrived.
"I don't think I saw [Benitez leaving] as making the process easier," he said of the sale.
"I found having to deal with the exit of the manager a distraction, and getting in the way of what I was trying to do. I would have preferred he stayed.
"Did it have the impact of having one less problem to deal with? Yes.
"But had he stayed and not been a problem, that would have been better still!"
Benitez was replaced by Roy Hodgson, who remains one of Liverpool's worst-ever managerial appointments.
The prospect of Rafa staying on board under FSG is all the more tantalising.