Rhian Brewster has made "outstanding steps" this season but will probably have to wait for his Premier League debut despite praise from Jurgen Klopp.
The 17-year-old was poised to become the first player born in the year 2000 to play in the Premier League last weekend after being named in the first-team squad to face Crystal Palace when injury to Daniel Sturridge left the Reds short of attacking options.
However, he did not get on in the 2-1 defeat and with Sturridge back in training after a sore hip his chances of being included for Monday's match at Watford have reduced.
On Friday Brewster was named in the England squad for the European U17 Championships in Croatia and with their first match scheduled for next Thursday, May 4, and their last group game due to be played on May 10, the likelihood is he will not be around for the end of Liverpool's campaign.
That may, in a way, help him as his progress has been rapid having only made his first start for Liverpool's U18s this campaign and then been promoted to the U23s in January.
"Rhian made outstanding steps in the last few months," said Klopp.
"The Talent Group are training one time a week here at Melwood with Pep Lijnders and I can see them then.
"I've known him for probably more than a year and how it is with boys at his age, they grow and that's good.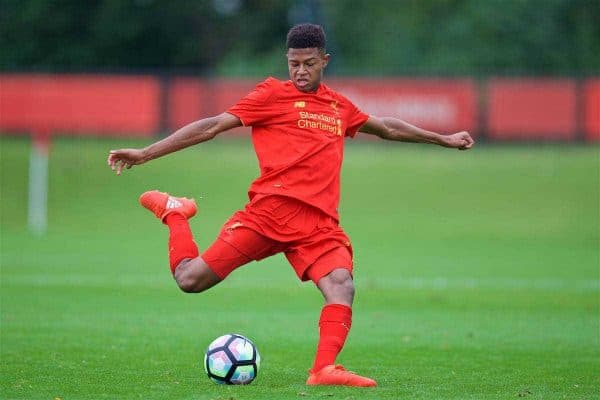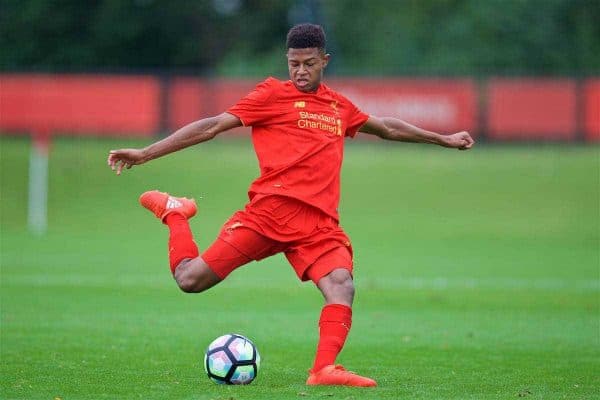 "He is physically stronger, a wonderfully-skilled boy, real striker, good finisher, and fantastic work ethic.
"But, if all players are fit in the squad, then he will not be in the squad in the moment, of course not, why should he?
"He's 17 years old now and already plays U23s, that's a wonderful step for him [and] the next step in his development.
"He was on the bench last week because we thought he deserved it and we could use him in the right moment.
"The game was not for this but it doesn't mean that it will not happen in the future. He's on a very good way, honestly, a very, very good boy."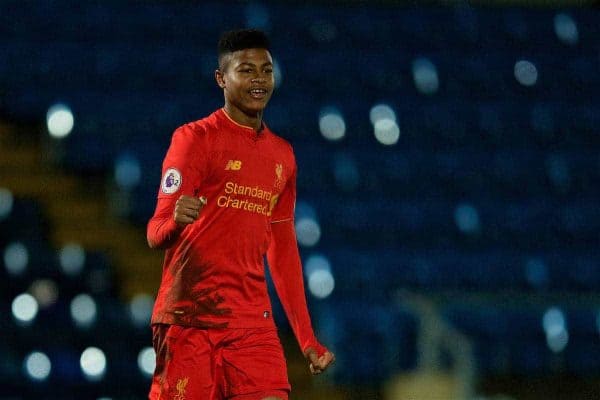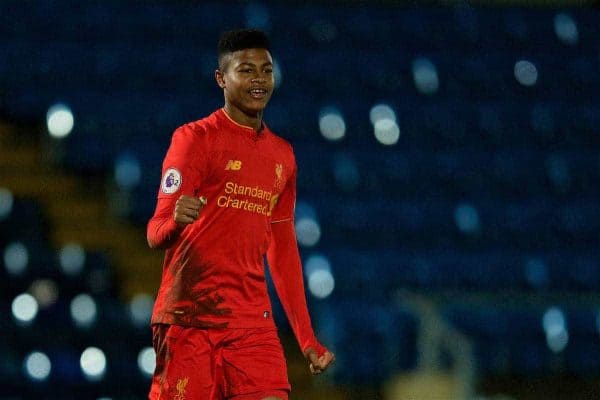 Brewster's involvement last weekend was a surprise to many, not least the youngster himself. Klopp was more relaxed about the teenager's presence—even when he discovered he did not possess the requisite kit for a Premier League game.
"I said to him that he was in the squad and did he have everything he needed and he said 'I have a washbag but I don't have a suit'. No problem—I don't like the suit too much," added Klopp.
"He has a lot of respect in the squad, nobody thought 'who is this?'.
"They know him because he is an 'ugly' opponent; a difficult-to-play opponent in training sessions. I am sure it was nice for him."