Jurgen Klopp's attacking options have received a welcome boost ahead of Monday's trip to Watford, where the boss could reintroduce Adam Lallana.
Liverpool arrive at Vicarage Road needing an immediate return to winning ways to get the final push for Champions League qualification back on track.
Immense pressure is on the Reds as the last of the top-four hopefuls to play this weekend, and with rivals having closed the gap, Klopp's men must take advantage of the chance to create daylight on competitors with a vital three points.
Klopp has been handed a much-needed lift with the returns of Daniel Sturridge and particularly key midfielder Lallana, who the Reds' boss could instantly reintroduce to the starting XI in Hertfordshire.
Team News
Reds boosted at a crucial time as Lallana and Sturridge make welcome returns
Klopp facing big call over whether to hand influential midfielder starting place
Sturridge likely for substitute role but provides much-needed game-changing option
However Jordan Henderson still ruled out and could miss rest of the season
Klopp could name unchanged XI if deemed too early for Lallana and Sturridge to start
Roberto Firmino continues to be carefully managed but Brazilian fit to feature
Youngsters Trent Alexander-Arnold and Ben Woodburn likely to feature on stronger Reds bench
Liverpool's XI vs. The Hornets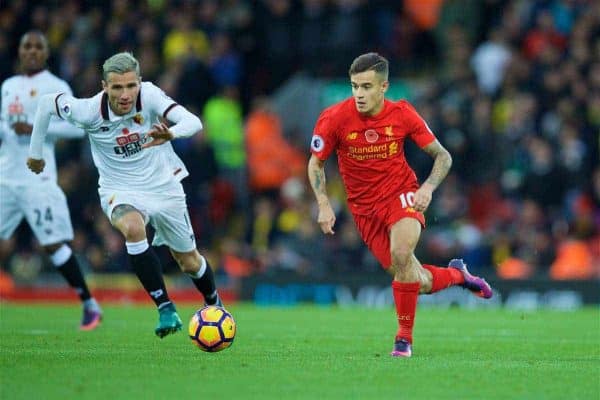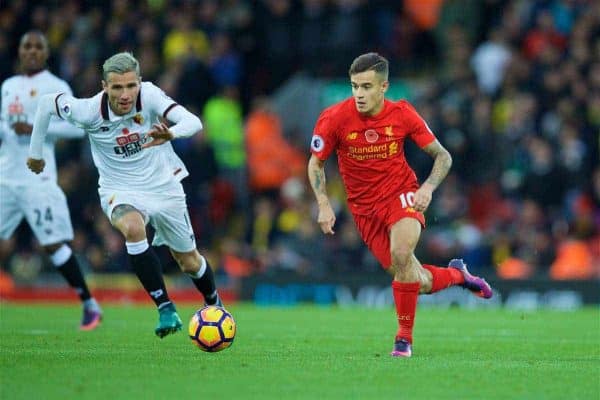 als, and Klopp will be desperate to include his much-loved attacking midfielder from the start.
However, even though the duo are available, Klopp has also insisted he will not take unnecessary risks with their fitness, rightly keeping an eye on the remaining fixtures.
With Lallana having been out for over a month and Sturridge needing careful management, the boss could continue his cautious approach to returning absentees by starting the top-quality pair on the bench.
If a safety first approach is taken an unchanged side will almost certainly be named, affording the same XI the chance to make amends for the damaging Crystal Palace defeat.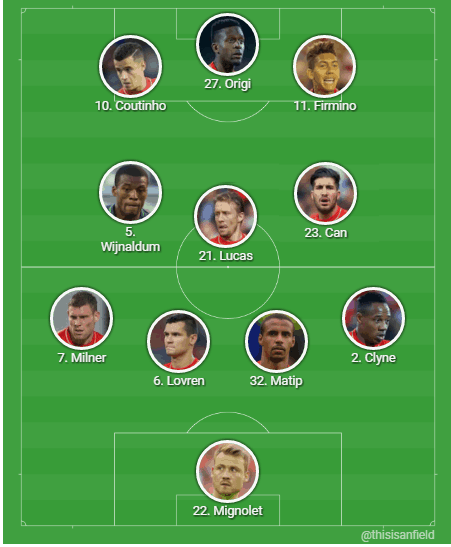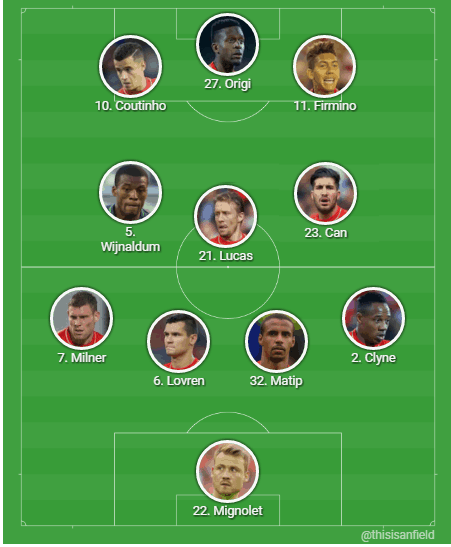 Speaking in his pre-match press conference, Klopp said the target ahead of the game – aside from picking up a crucial win – would be to get Lallana and Sturridge "as match fit as possible".
The extra time to achieve this given the Monday night kick-off hands the duo – especially Lallana – every chance to improve sharpness to a level that could tempt the German to reintroduce the midfielder.
If Lallana does prove his readiness, Klopp will almost certainly start him to provide the much-missed offensive-minded and creative link between midfield and attack.
The 28-year-old's return would likely see Lucas make way, with Lallana joining box-to-box Gini Wijnaldum and deep-lying Emre Can to complete the strongest Reds XI currently available.
Keeping Sturridge in reserve as a genuine game-changing option, the key midfielder's return would be the only alteration to an otherwise unchanged lineup against Walter Mazzarri's Hornets.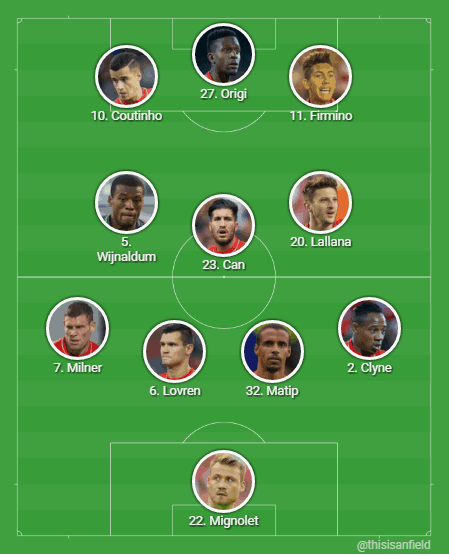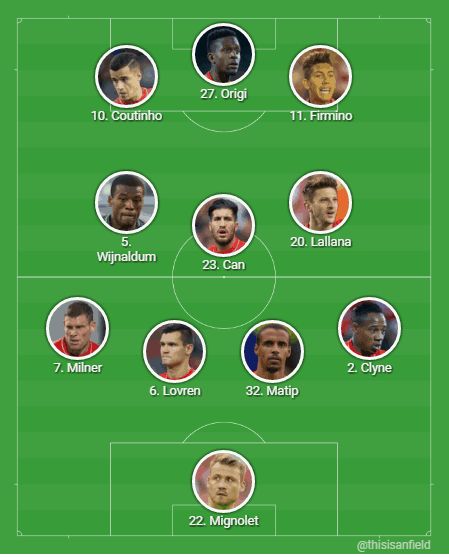 There is absolutely no margin for further slip-ups from this point on for Liverpool, and Klopp's side must bounce back to defeat positively one again to keep the top-four charge on track.