Philippe Coutinho has found form again in his left-sided role, but Liverpool's upcoming clashes with Bournemouth and Stoke City could call for a change of position.
For a few months, Coutinho seemed to forget he was a potentially world-class footballer, with too many performances way short of the level we expect from him.
Thankfully, the 24-year-old's 2017 slump appears to have come to an end following a starring role for both Brazil and Liverpool in the last week.
The Reds' brilliant Brazilian was majestic at times in Saturday's 3-1 win over Everton, with his solo goal one of the most archetypal Coutinho strikes you could wish to see.
Although a potentially risky move from Jurgen Klopp, and one that many may disagree with, it could make sense to drop Coutinho deeper into a midfield three for the next two games.
The home game with Bournemouth on Wednesday and trip to Stoke three days later will be very different affairs to the Merseyside derby, and Liverpool need Coutinho on the ball as much as possible.
Both matches have the potential to be frustrating affairs, with both the Cherries and the Potters sitting deep and looking to spring on the counter-attack.
Midfield guile is required for the Reds, and Coutinho can be the man to bring it.
Unlucky Lucas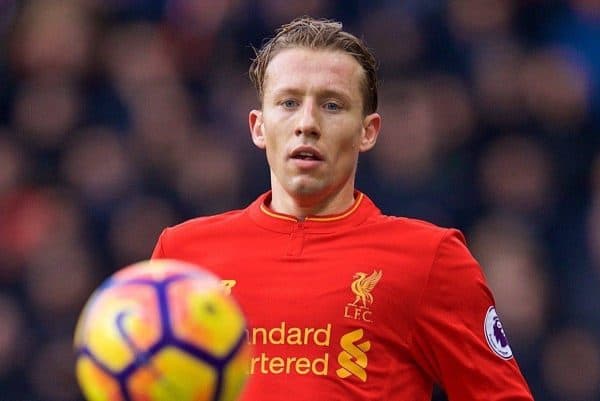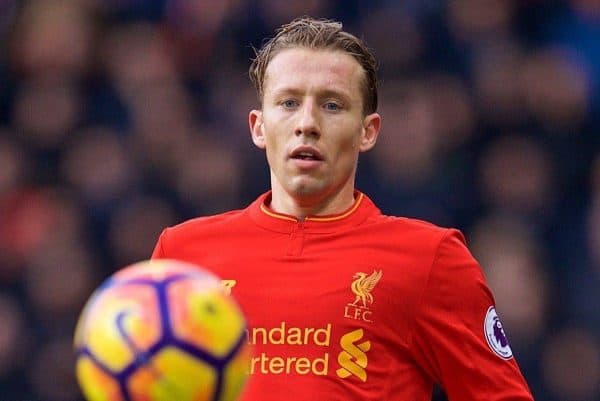 Lucas Leiva was outstanding on Saturday, with Liverpool's longest-serving player rolling back the years and completely bossing the bewildered likes of Ross Barkley, Tom Davies and Idrissa Gueye.
The next two games don't feel as though the South American will be required as much, however, with the in-form Emre Can more than capable of switching to Lucas' deep-lying role.
He was excellent there against both Arsenal and Man City, stepping up to the plate in the absence of Jordan Henderson.
This would then free up the space for an extra midfielder, with Coutinho slotting into the attack-minded role Can thrived in on Saturday, and that Adam Lallana has made his own this season.
The creativity and unpredictability that he would provide there could be so crucial against teams who are hard to break down, with a trio of Lucas, Can and Georginio Wijnaldum feeling a little samey.
A youngster to come in?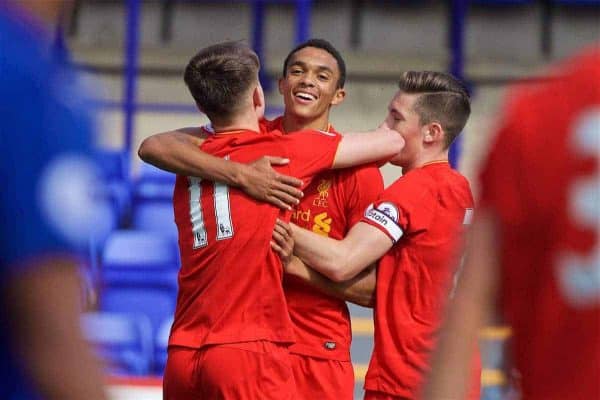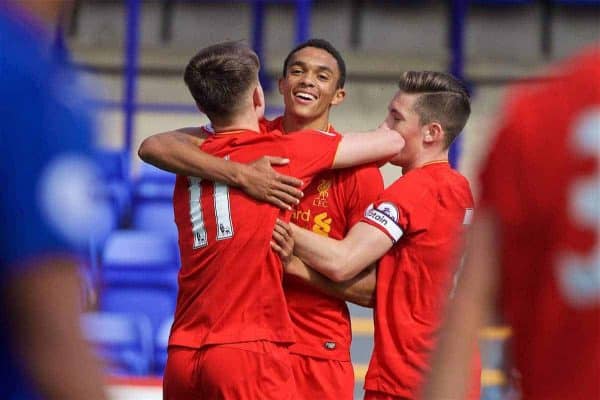 The main risk element in swapping Coutinho's role is that it would require an inexperienced youngster to slot into Liverpool's front-line.
Sadio Mane is missing, following his nasty-looking injury against Everton and Daniel Sturridge isn't fully fit, meaning there is a dearth of attacking options.
Divock Origi is certain to come into the side, having impressed in his goalscoring cameo on Saturday, but whether Klopp uses him centrally or out wide remains to be seen.
The Reds always look a more slick operation with Roberto Firmino down the middle, so using Origi in Coutinho's left-had berth makes the most sense.
So who fills the Mane-less void on the right flank?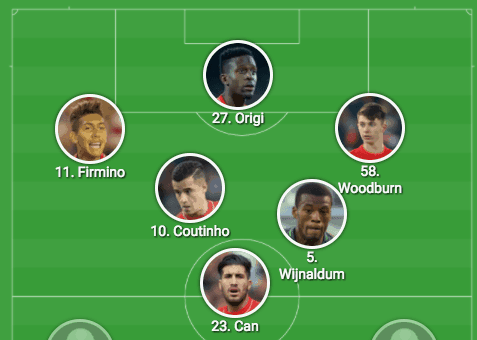 Trent Alexander-Arnold is the best option. The teenager is generally seen as a right-back, but as he showed during a typically cultured cameo on Saturday, he can be a threat further forward, too.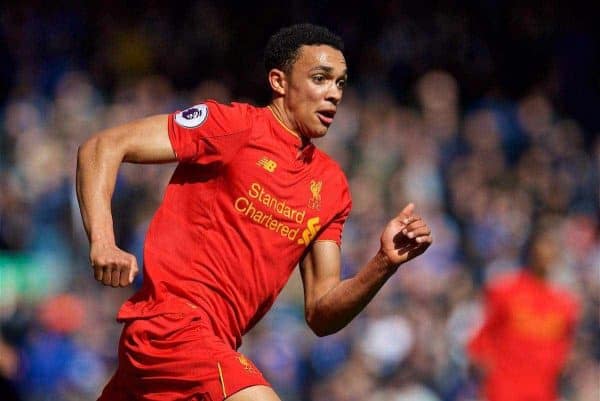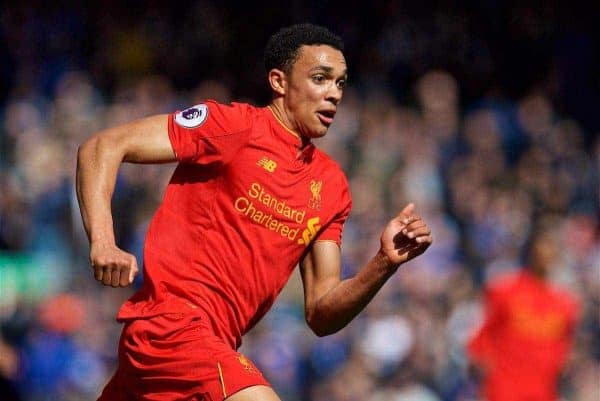 Much like a young Steven Gerrard, you feel he could play anywhere and shine, so there shouldn't be too much trepidation about throwing him in.
Ben Woodburn is someone else who could start, having made seven first-team appearances this season, but he is more raw than Alexander-Arnold. He also tends to thrive more on the left, which would mean shifting Origi.
The final option is Harry Wilson, which would admittedly be a call nobody saw Klopp making.
The U23s captain is enjoying a sensational season, scoring and assisting over 20 goals, despite not even being a striker.
Blessed with a sweet left foot and an ability to drift in from the right, it is a surprise he hasn't been given more of a chance in recent months.
He has still only played once for Liverpool, though, which does make his inclusion for the upcoming games unlikely.
Big call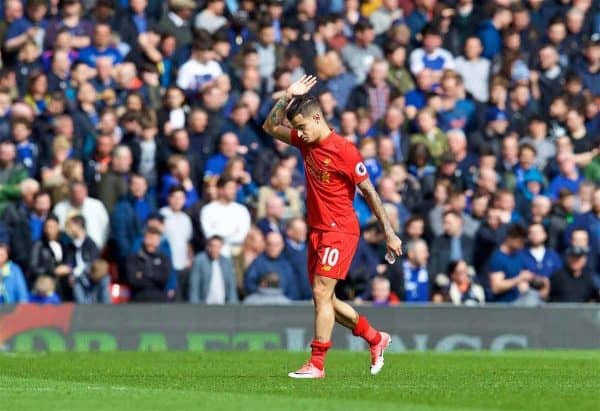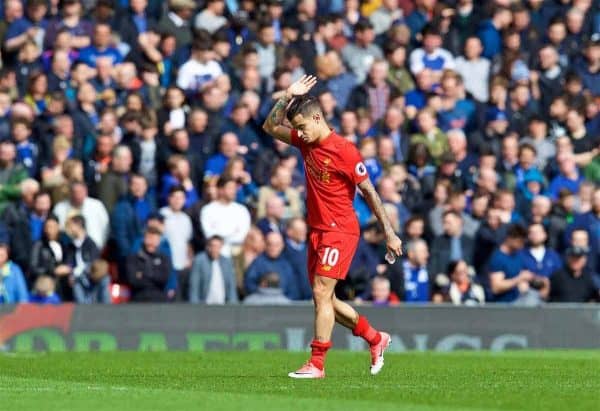 Chances are, Klopp will be relatively safe with his team selection for Bournemouth and Stoke, with Coutinho's position not changing from the weekend win.
This is understandable in a lot of ways, but as we have seen so often this season, a blunt midfield can really be an issue against lesser sides.
This is no slight against Lucas, who as mentioned was superb in the derby, but replacing him with a more attacking individual could be the answer.
Coutinho can then weave his magic from a more central role, as he did at times during 2013/14, with a young Reds starlet slotting into the attack.
It won't be a universally-popular opinion, especially as Coutinho was so good out on the left last time around, but different matches call for different approaches.
It will be so frustrating if the Brazilian and Liverpool as a team end up being kept quiet in both games, with a lack of invention in midfield evident.
The Reds have recovered so well from an alarming dip, but sloppy dropped points in the next two matches would be a real blow.