Liverpool playmaker Philippe Coutinho insists there are plenty of goals still to come after he became the Premier League's highest-scoring Brazilian.
The 24-year-old came off the bench to score the important equaliser as his side recovered from going behind to win 2-1 at Stoke.
It was his 30th top-flight goal and put him one clear of former Middlesbrough attacker Juninho.
Team-mate Roberto Firmino—who scored a brilliant winner at the bet365 Stadium—is only 10 behind after 61 matches compared to his compatriot's 131 but Coutinho plans to add many more having already equalled his best Premier League season tally of nine with seven games still to go.
"I am happy for that. I want to keep going to keep scoring and helping my team and keep learning from my manager," said Coutinho.
"[The club] asked me to stay at home because I was not feeling well but I wanted to be here.
"I wanted to be involved with the team. The manager decided [to put me on the bench] because I was not 100 per cent."
The Brazil duo's introduction completely transformed the game but Coutinho was keen to deflect the credit.
"No. The team played well, created more chances and then we scored but I think the team played well not just individuals," he added after the victory which kept them in third place and put the pressure on Arsenal, in fifth and nine points behind with three matches in hand.
"Of course. It was a big win. There are a lot of points to fight for and every game for us is important."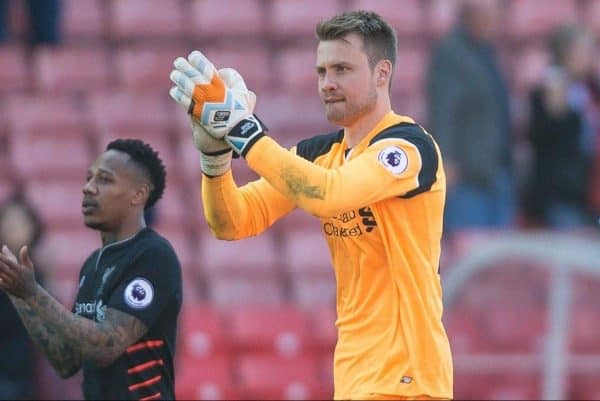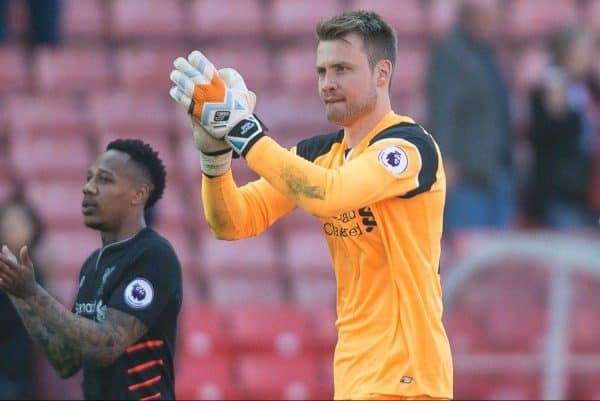 For all the Brazilians' intervention it was brilliance of a different kind from goalkeeper Simon Mignolet which secured the points.
He made two close-range saves, the first from Charlie Adam with the score at 1-0 and the second a brilliant far post effort to deny Saido Berahino to hold on to their lead.
"That is why the 'keeper is there to make saves in important moments and help your team out and the feeling is even better when you win the game after all that," said the Belgium international.
"To win the game as a goalkeeper doesn't really happen too often as you don't score goals but it was something similar.
"The second save happened so quickly and I've not seen it back but when a ball comes in like that you just have to try to make yourself big and throw yourself in front of the ball.
"This was a good feeling for me but I'm not one who looks to myself or my own performance.
"It is about making sure Liverpool gets in the Champions League because that is where we belong."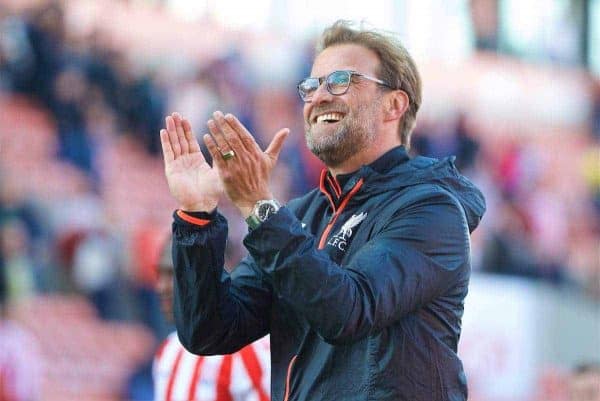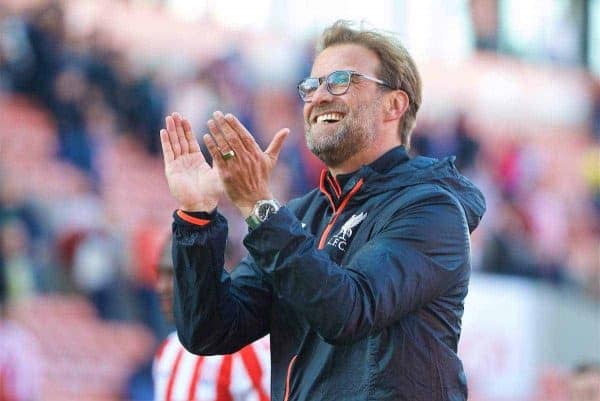 Mignolet got a huge hug off Jurgen Klopp at the end but even then the manager joked he was not happy with the keeper merely palming away Berahino's shot.
"He said 'don't give any corners away! Keep the ball in your hands and don't push it away'—he is always there to have a joke," added the goalkeeper.
The way the players and staff celebrated at the final whistled showed the result meant much more than just three points and Mignolet felt the manner in which it was achieved was significant.
"We are going to face these kind of games until the end of the season with long balls into the box and corners we have to deal with and that is what we have to learn," said the Belgian.
"We have to grind out results because we want the Champions League spot and we can do it.
"With all the injuries and illness we had obviously the first half was difficult so we had to pick ourselves up, especially at half-time.
"We had to change our attitude and came back fighting; we won our battles and luckily had two Brazilians on the bench who can make a difference."