Watch Jurgen Klopp preview Liverpool's Premier League clash against Bournemouth at Anfield on Wednesday night.
Liverpool go looking for three points against Eddie Howe's side to take a step closer to securing a top four finish.
However, Klopp admits it is possible leading scorer Sadio Mane's season could be over.
The Senegal international was forced off with a knee injury during Saturday's Merseyside derby win over Everton, but the club's medical staff have not yet been able to properly assess the problem.
Further examinations will take place but Klopp admits he could be without the 13-goal winger for their final eight matches as they seek to secure Champions League qualification.
Asked whether the injury could be season-ending, the Reds boss said: "Unfortunately that is possible but why should I say it now when I don't know?
"The knee is swollen and we have to wait for the final assessment. It is not 100 per cent clear.
"The only thing I can say for sure is that he will not be available for tomorrow.
"It is not very positive when it is like this. I cannot say at this exact time so we have to wait."
The last time Mane was absent for a long period, when he was at the African Nations' Cup in January, coincided with Liverpool's worst run of the season, winning just once – against League Two Plymouth – in seven matches.
Klopp insists it was not just the forward's absence which derailed their title bid as playmaker Philippe Coutinho was also making his way back from six weeks out with an ankle problem.
However, the German will hope the same effect is not felt as they seek to keep their place in the top four.
"Everyone would miss Sadio. Southampton probably still miss him, Red Bull Salzburg miss him," he said.
"The big problem in January was not only Sadio missing. It was such a hard moment in January. We had all these games, it was not the freshest moment of the season.
"Then missing Sadio in the shape he was, plus missing Phil, was not perfect."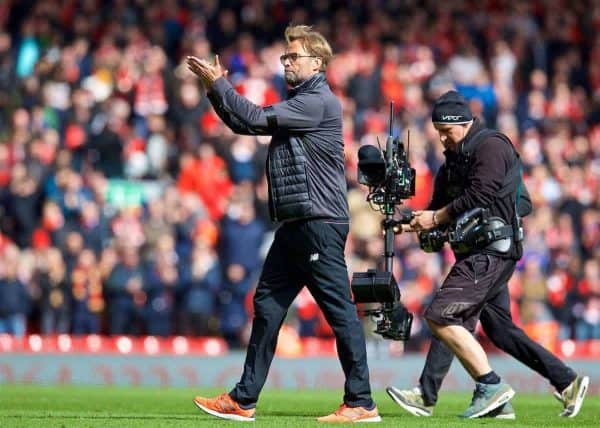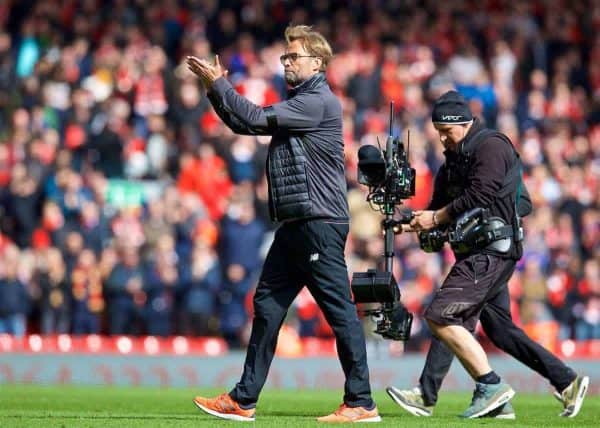 Liverpool will also be without midfielders Adam Lallana and Jordan Henderson for Wednesday's visit of Bournemouth as Klopp's squad begins to get stretched.
Striker Daniel Sturridge is likely to be in the squad for the first time in two months after he returned to team training on Monday, but Klopp accepts his job is to find solutions to get past the teams who have caused his side problems this season – namely all those outside the top seven.
Third-placed Liverpool have a one-point advantage over Manchester City, who have a match in hand, six over Manchester United, who have played two fewer, and eight over Arsenal, who have also played 28 matches.
It means they cannot afford any slips between now and the end of the season.
"As a manager I can't really remember the last time I had all the players available and the decisions to make were really difficult," he said.
"There are a lot of different things but do we miss Sadio? Yes. Do we miss Adam? Yes. Do we miss Hendo? Yes. But they are not for this game because they are not here.
"We don't think what we miss, we only think what we can do to win this football game.
"My job is to find solutions. This is a good situation: we have 59 points, we are in a nice position – yes a few teams have played less games than we have but they cannot win them all because they have to play each other.
"The whole season is to prepare the finish and this is the finishing part of the season. Eight games to go. We expect results from ourselves.
"A few players, key players, are not available at the moment but as long as we have 11 players to start and a few to bring on everything is fine.
"It is not about thinking 'How can we play perfect football?'. We need to get results, and the first thing I will think about is how we can defend (against) Bournemouth not how can we create 27 chances?
"If we are strong and perfectly organised in defence then Bournemouth cannot get confidence in the game."