We've been publishing our player ratings after each match, so how has each individual Liverpool player fared throughout the course of the campaign?
Our player ratings always create a debate, with individual performances such a subjective opinion on a game-by-game basis.
We've already published our subjective, overall, ratings for the season, marking each player out of 10, but below you'll find the average ratings for each player this season.
Here are the results ranked from best to worst.
1st – Sadio Mane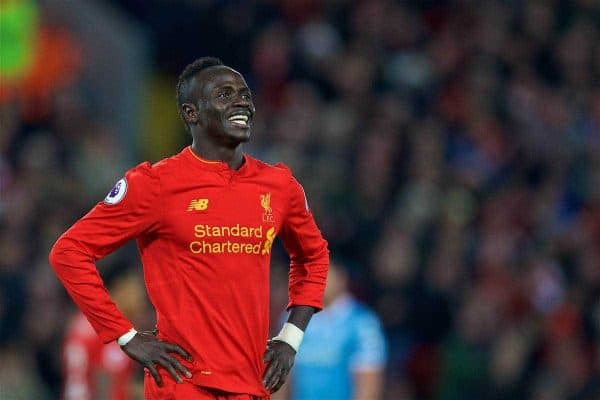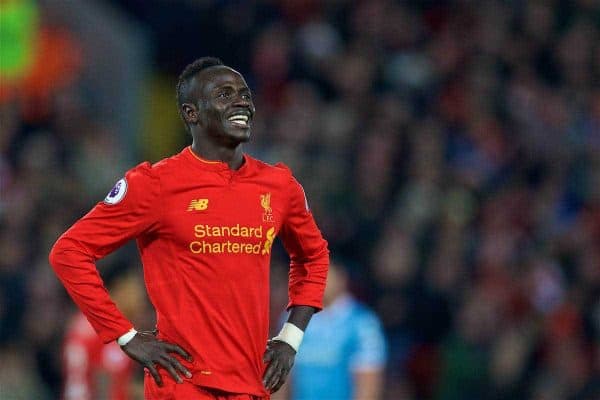 Appearances: 29
Average Rating: 7.25
It seems fitting that Liverpool's Player of the Year comes out on top, after a superb first season at Anfield. He started with a bang, earning a 9/10 in the win at Arsenal, and his form was consistently good up until Christmas.
Sadly, Africa Cup of Nations duty and injuries affected him a little at the turn of the year, but there were still three outstanding home performances against Tottenham (9/10), Arsenal (9/10) and Everton (8/10).
2nd – Ben Woodburn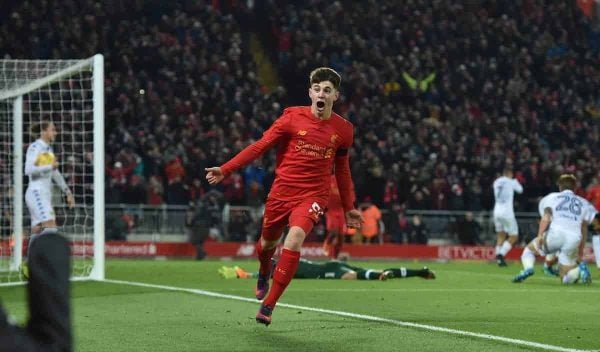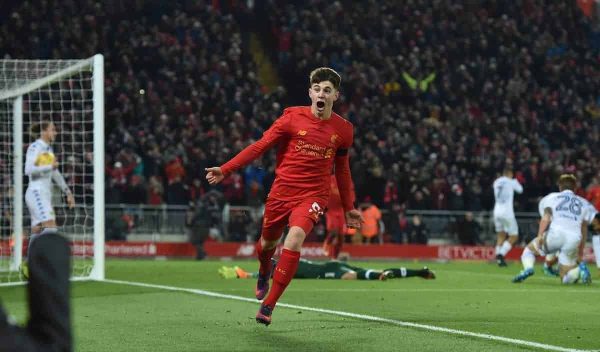 Appearances: 6
Average Rating: 6.91
Admittedly, Ben Woodburn only played six times, but what a year it was for the 17-year-old.
His 10/10 rating for scoring in front of the Kop on his debut against Leeds United skews the result here somewhat though!
3rd – Simon Mignolet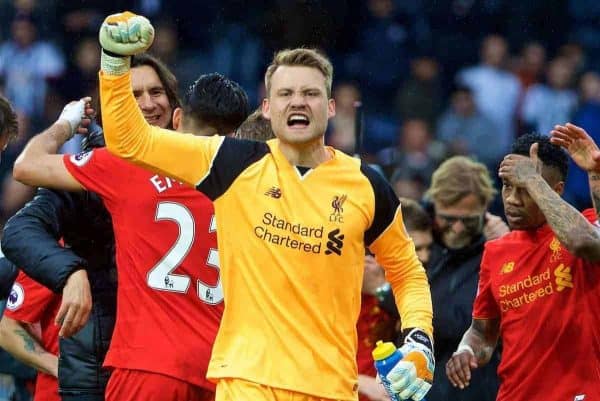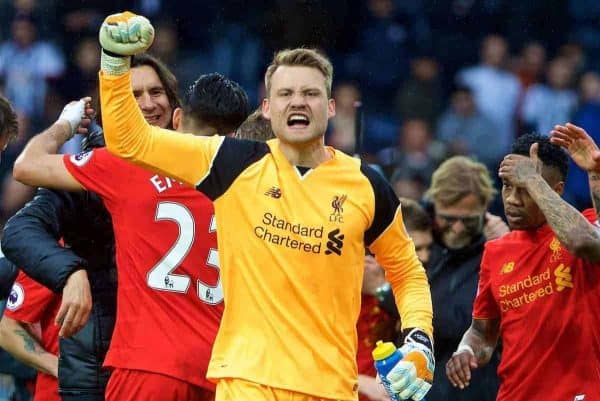 Appearances: 31
Average Rating: 6.88
You have to take your hat off to Mignolet, who despite plenty of criticism, enjoyed his best season in a Liverpool shirt.
The Belgian was solid before being replaced by Loris Karius, but it was his end-of-season form that earned him a third-place finish.
An 8.5/10 and 8/10, at Stoke City and West Brom, respectively, played a huge part in Liverpool sealing Champions League football.
4th – Philippe Coutinho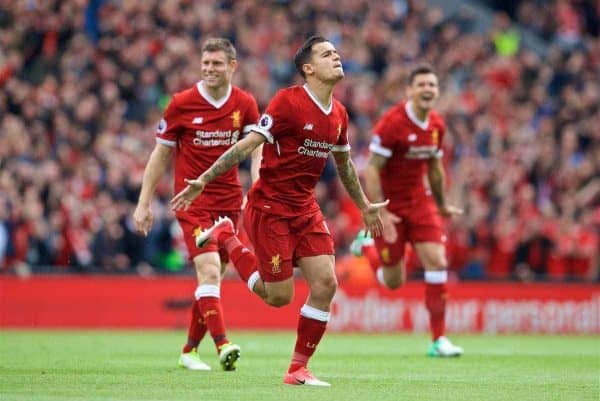 Appearances: 35
Average Rating: 6.85
Coutinho once again enjoyed an impressive season, albeit one that wasn't always full of consistency.
His form prior to injury in November was magnificent – he averaged 7.39 in his first 14 appearances – but he fell away early in 2017.
Fortunately, his level and all-round influence picked up dramatically in the final weeks, and he earned 9/10 and 8/10 ratings in the wins over West Ham and Middlesbrough.
5th – Trent Alexander-Arnold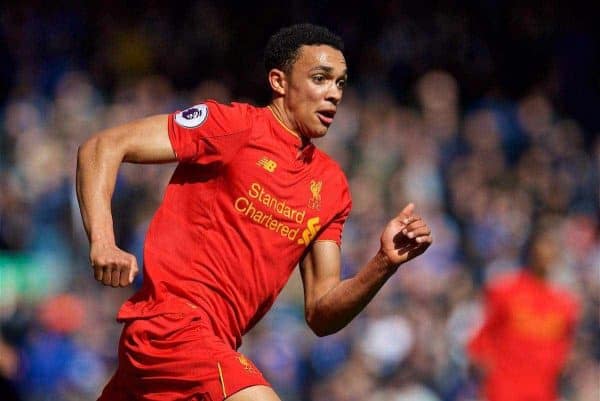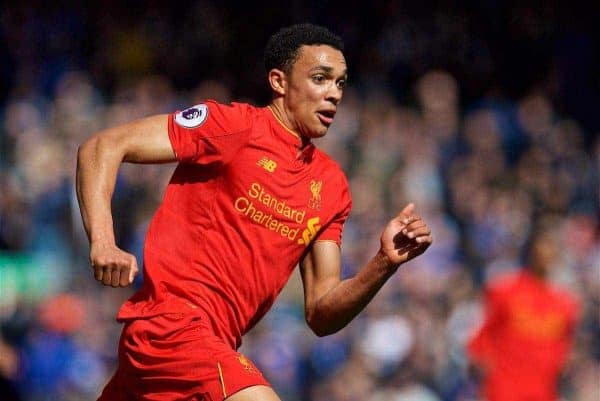 Appearances: 9
Average Rating: 6.83
One of the most exciting youth prospects at Anfield in many years, 2016/17 saw Trent Alexander-Arnold emerge as a reliable first-team squad member.
He never looked daunted, despite being thrown in at the deep end away to Man United, and the consistency of his performances ensured him a more than respectable 6.83 average rating.
6th – Joel Matip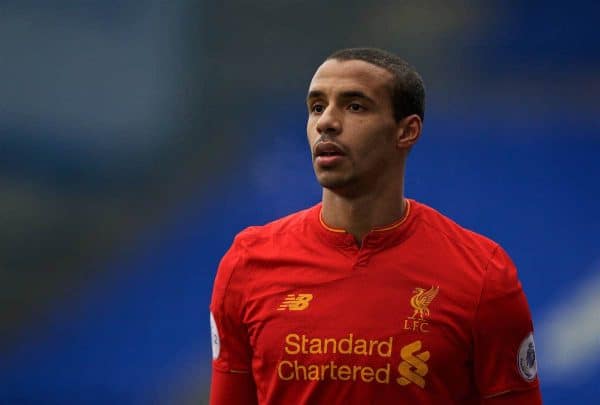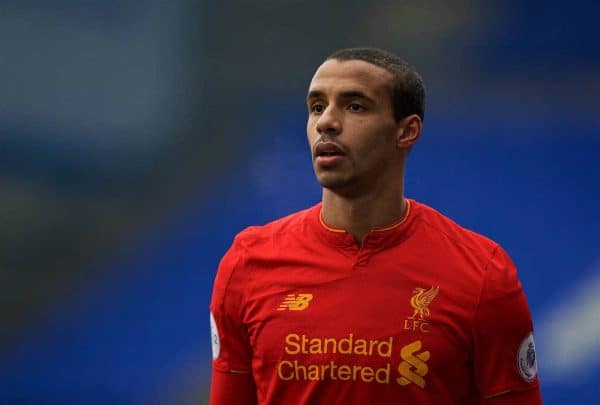 Appearances: 31
Average Rating: 6.82
Joel Matip enjoyed a good first season at Liverpool, with impressive ratings outweighing a few that failed to catch the eye.
The Cameroonian only had only two below a 7/10 before Christmas, but like so many others, he dipped at times at the turn of the year. Matip still gets a thumbs up, though.
7th – Roberto Firmino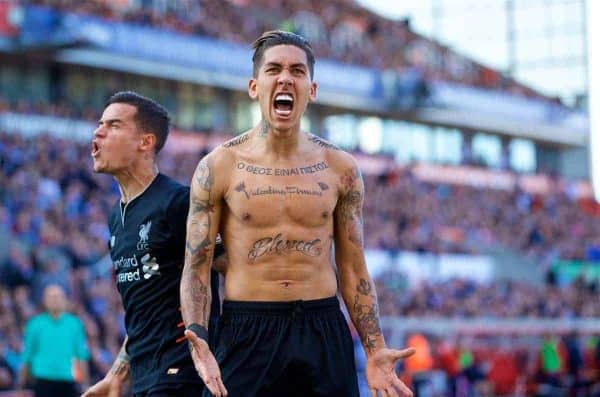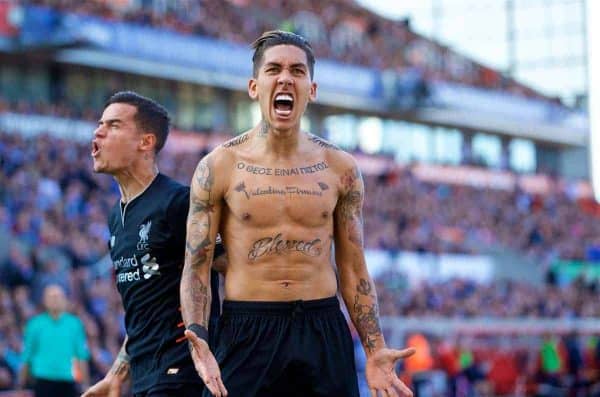 Appearances: 41
Average Rating: 6.75
While other key players got injured and lost form, Roberto Firmino worked his socks off and showed good levels of quality throughout the season.
Tiredness caught up with him eventually, but his form was blistering when Liverpool topped the table, and his match-winning cameo at Stoke saw him receive a richly-deserved 9/10.
8th – Adam Lallana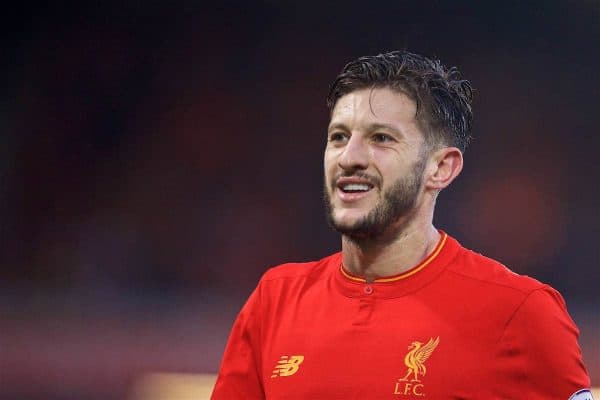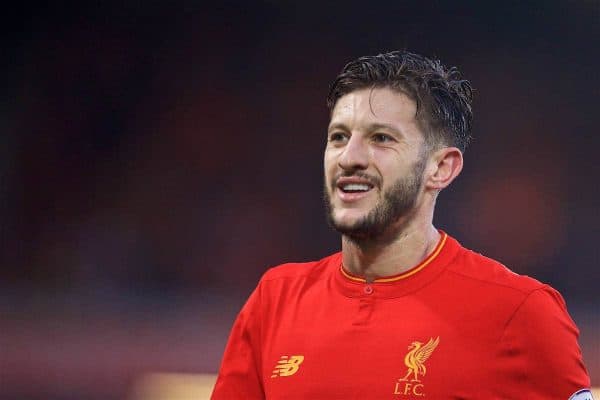 Appearances: 34
Average Rating: 6.73
Like Coutinho, Lallana's performances were stunning at times during the autumn months, with Leicester City (8/10), Hull City (9/10), West Brom (8/10) and Watford (8.5/10) all taken apart by the Englishman at Anfield.
No goals and assists came Lallana's way in 2017, until the final day victory over Middlesbrough, with injury taking the edge off his early-season form.
Still, 6.73 should be considered a good effort.
9th – Jordan Henderson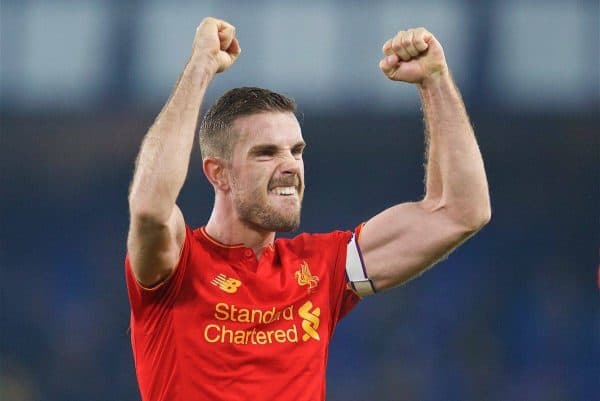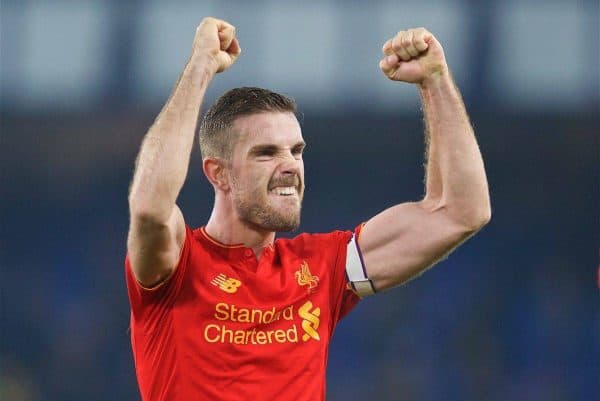 Appearances: 27
Average Rating: 6.70
A disastrous showing at Burnley back in August led many to lambast Klopp's decision to use Henderson in defensive midfield, but he soon silenced the doubters.
The captain became a very influential performance in front of the back-four, and his 9/10 showing at Chelsea was his highest rating of the season. His goal in that game wasn't too shabby, either.
The injury curse once again stuck, though, and his last match came against Tottenham back in February. He wasn't always perfect, but his pre-injury form was generally very good.
10th – Gini Wijnaldum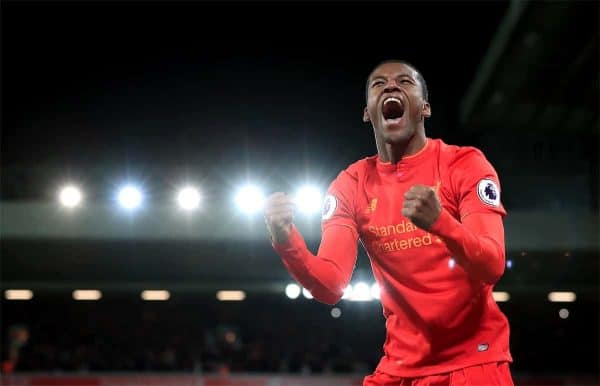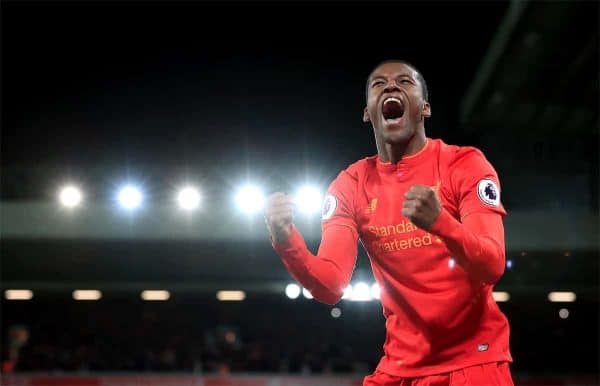 Appearances: 41
Average Rating: 6.64
Wijnaldum made a slow start to life on Merseyside, including a tragic 3/10 display at Burnley, but he grew into his role and became Liverpool's man for the big occasion.
That is highlighted by his ratings in the big games – he averaged a whopping 7.72 in the 9 league matches he played against the Reds' top-six rivals – although we could have done with more when the lesser teams came to town.
11th – Emre Can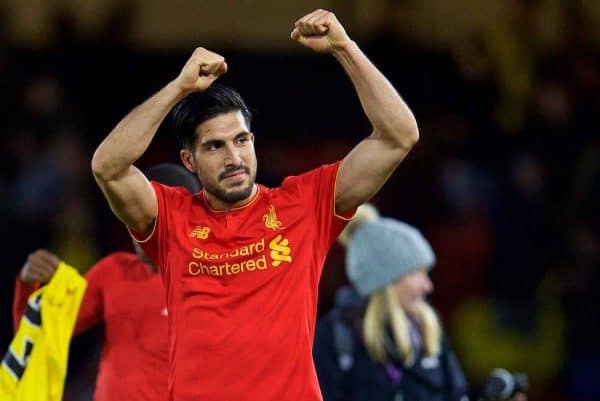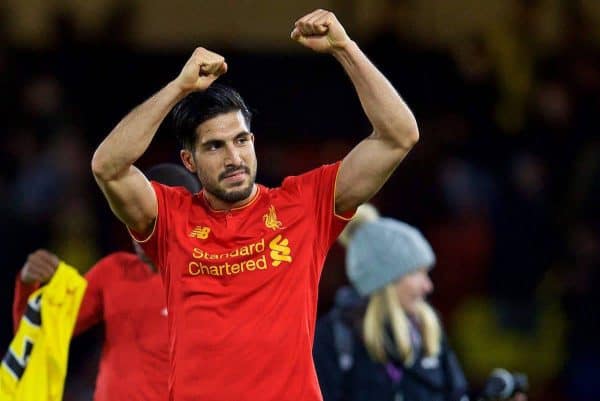 Appearances: 37
Average Rating: 6.55
It was a season of two halves for Emre Can, who was disappointing for a chunk of the campaign, but one of Liverpool's best players between February and May.
His worst spell was in January, which included a 3/10 rating in the home loss to Swansea City, but stellar performances in the spring earned him two 9/10s, away to Man City and Watford.
His outrageous winning goal in the latter was Liverpool's best of the season.
12th – Ovie Ejaria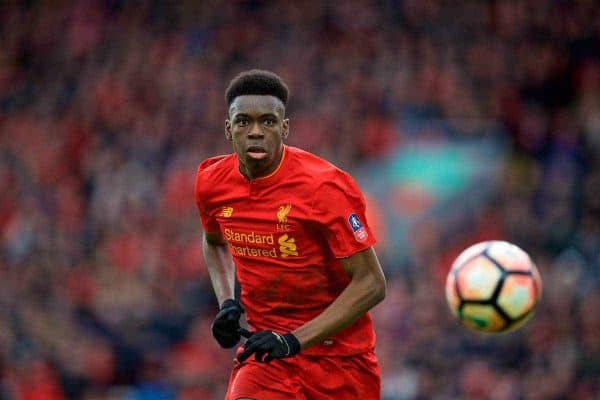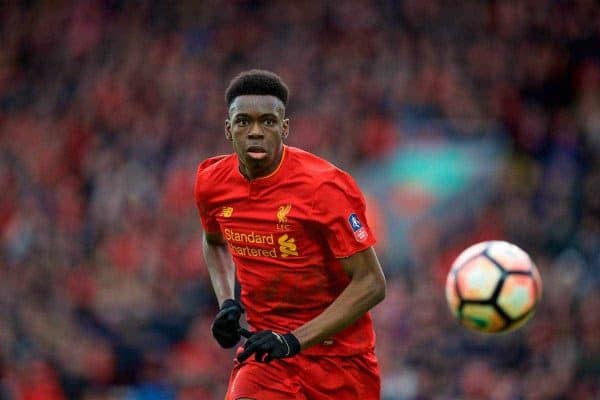 Appearances: 5
Average Rating: 6.5
There weren't really enough appearances to fully gauge how Ovie Ejaria performed, but he never looked daunted in the centre of Liverpool's midfield.
His highest rating was a 7.5 in the FA Cup third round replay win at Plymouth Argyle.
13th – Nathaniel Clyne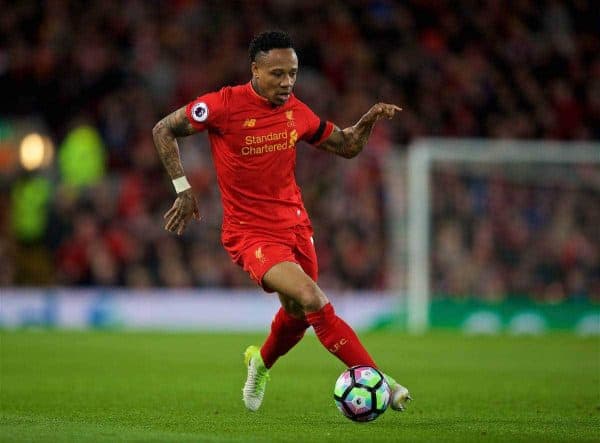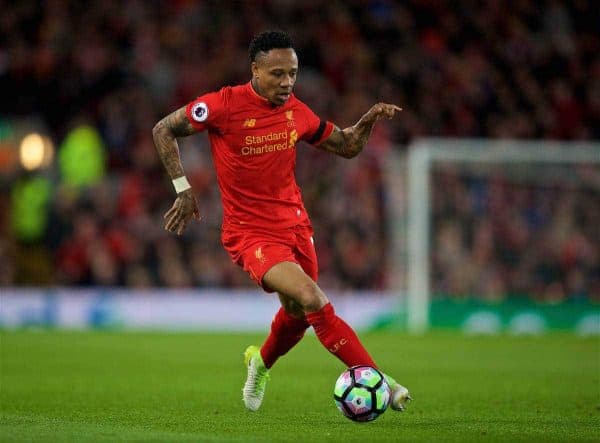 Appearances: 41
Average Rating: 6.45
Liverpool's Mr Consistent wasn't as good as last season, and it would have been nice to see more attacking threat from the right-back.
His performances were largely the same week in, week out – unspectacular but solid defensively – and he was rarely higher than a seven or lower than a six.
14th – Daniel Sturridge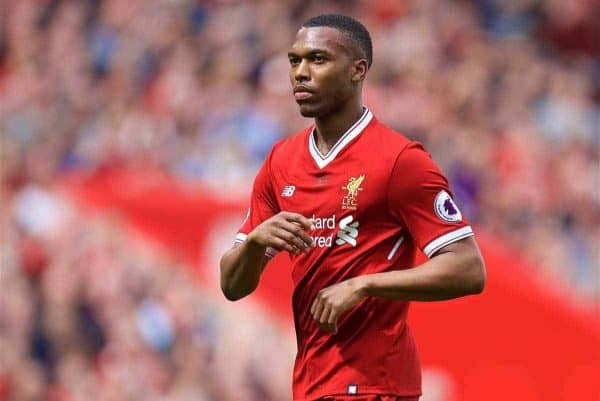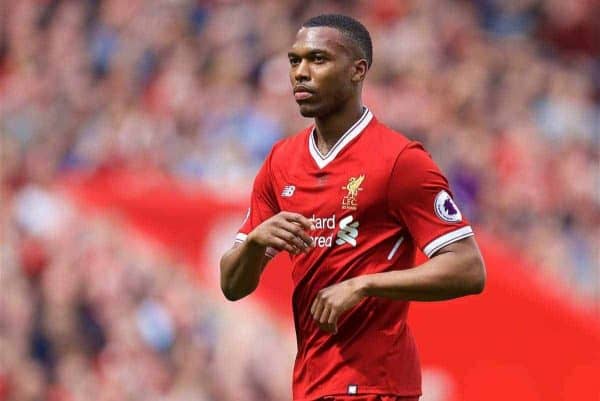 Appearances: 25
Average Rating: 6.36
Daniel Sturridge's injury troubles once again appeared in 2016/17, limiting him to just 25 appearances and 11 starts, in all competitions.
A run of six matches in January and February saw Sturridge get three 4/10s and three 5/10s, but he rescued things with a good surge of form to end the season.
15th – Loris Karius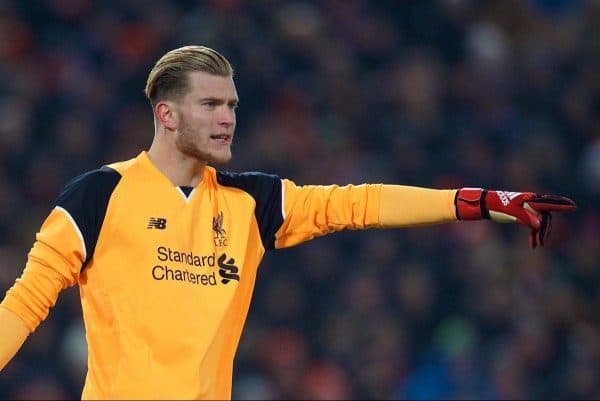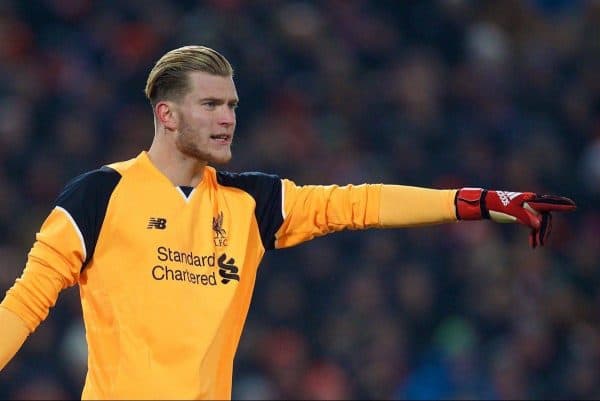 Appearances: 16
Average Rating: 6.31
Brought in as Mignolet's replacement, things didn't pan out the way Karius would have hoped.
The young German never looked convincing between the sticks at any point, with successive 5/10s against Bournemouth and West Ham actually bordering on generous.
It wasn't all bad, however, with the German getting an 8/10 on his debut at Derby County.
16th – James Milner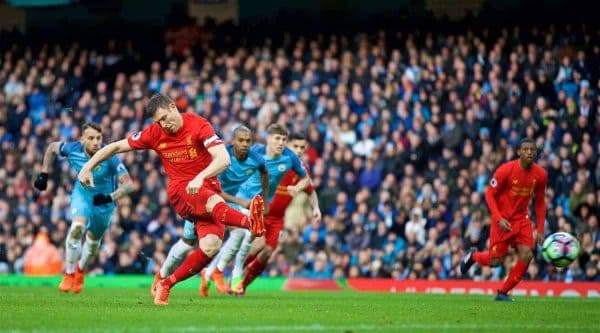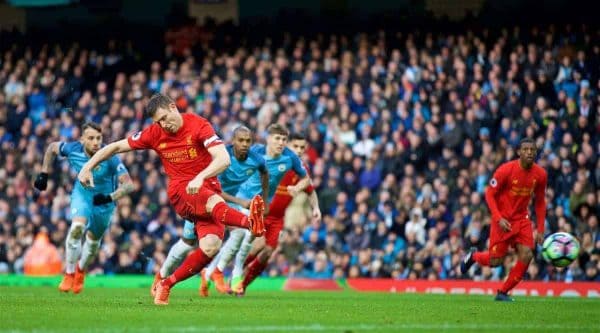 Appearances: 39
Average Rating: 6.30
Nobody foresaw Klopp deploying Milner at left-back, but he did the job in typical Milner style.
The 31-year-old's form was undoubtedly better in the earlier part of the season, with 7/10s and 8/10s a regular occurrence, but he dropped off in 2017.
17th – Ragnar Klavan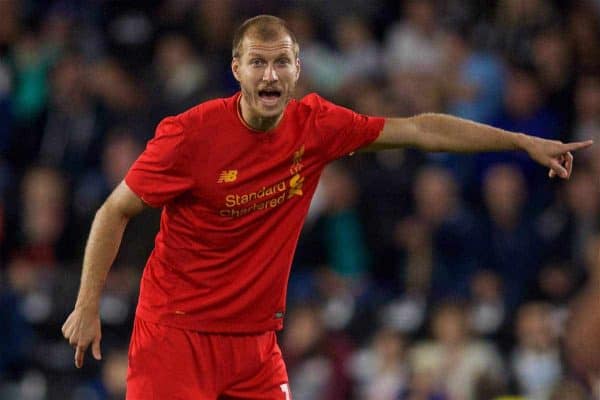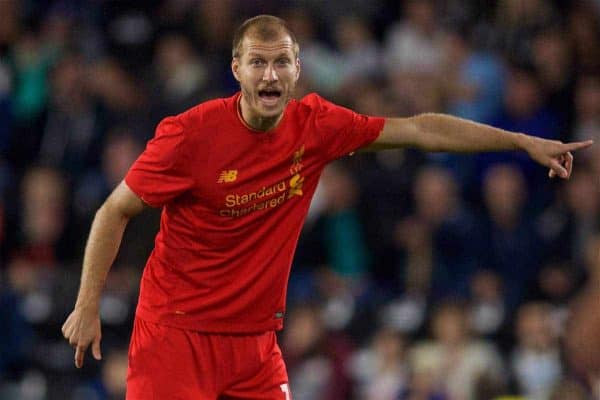 Appearances: 22
Average Rating: 6.29
Klavan was never going to be a spectacular signing, but he was invariably reliable when called upon.
There was good and bad thrown in – he was shocking away to Burnley (4/10) but formidable at Everton (8/10) – in what was an adequate debut season for Liverpool.
18th – Dejan Lovren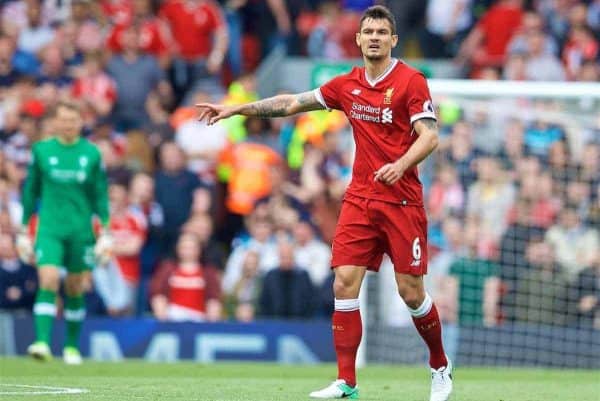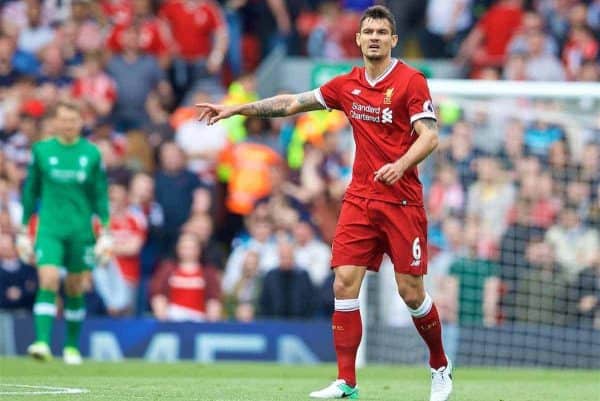 Appearances: 32
Average Rating: 6.15
Lovren is sometimes harshly treated, but the fact that he ranks 18th is testament to his erratic performances throughout the season.
He was very impressive away to Chelsea (8.5/10) and at home to Man City (8/10), but was shambolic at Bournemouth (4/10) and against Crystal Palace at Anfield (4/10).
19th – Divock Origi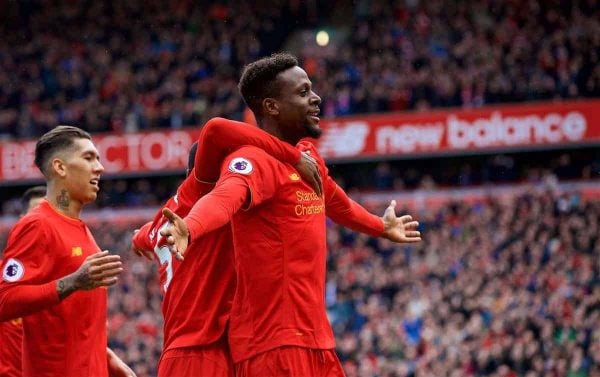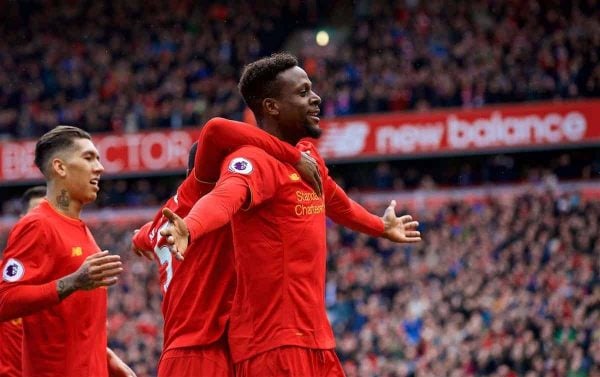 Appearances: 33
Average Rating: 6.13
Big things were expected of Origi, after a great spell of form last season, but he never hit those heights.
The displays were consistently inconsistent, and when Liverpool were struggling most around January time, Origi was at his poorest. Impressive goalscoring 8/10 showings against Middlesbrough and Everton were the Belgian's high points.
20th – Lucas Leiva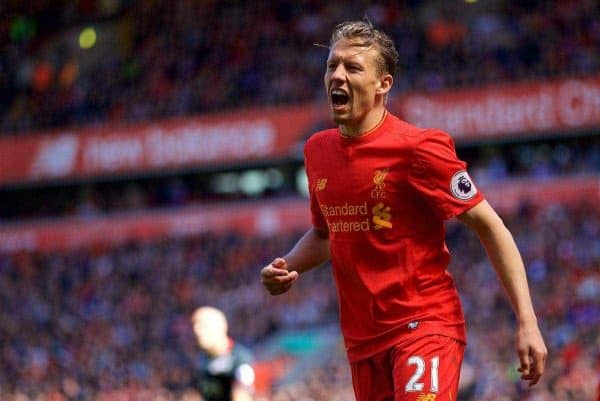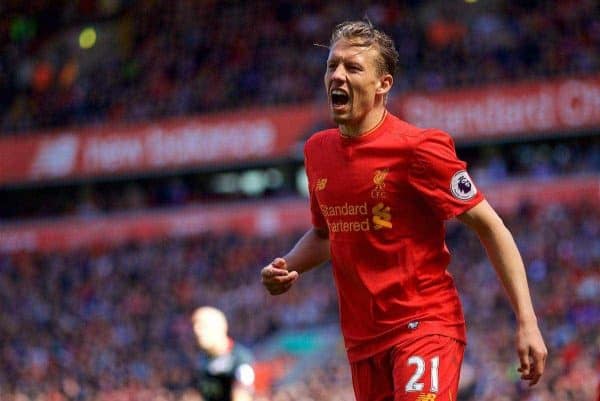 Appearances: 20
Average Rating: 6.02
This could be Lucas Leiva's last season, and it's fair to say his performances were relatively forgettable – particularly when played at centre-back.
That's not to say they were bad, but it was a campaign littered with 6/10s, 6.5/10s and 7/10s, with no standout performances to make up for poor showings like Bournemouth away.
21st – Kevin Stewart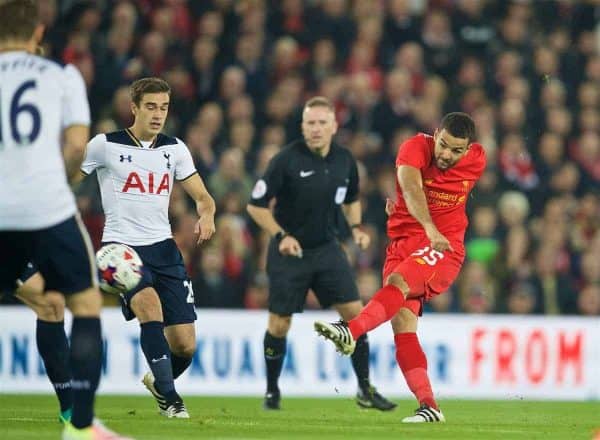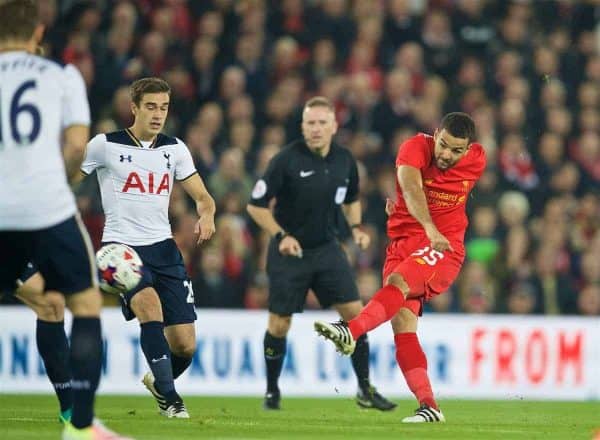 Appearances: 6
Average Rating: 6.00
An average of 6/10 perfectly sums up Kevin Stewart – not bad, but certainly not good enough.
22nd – Alberto Moreno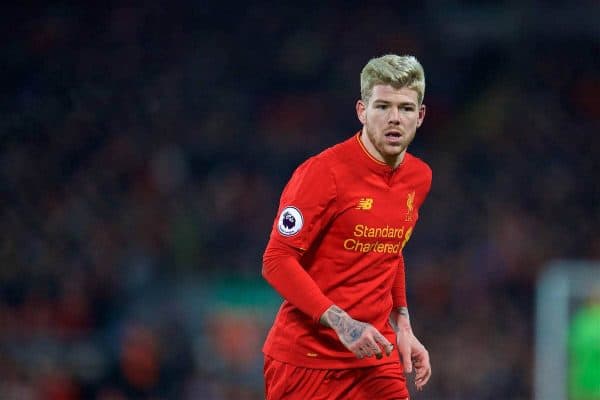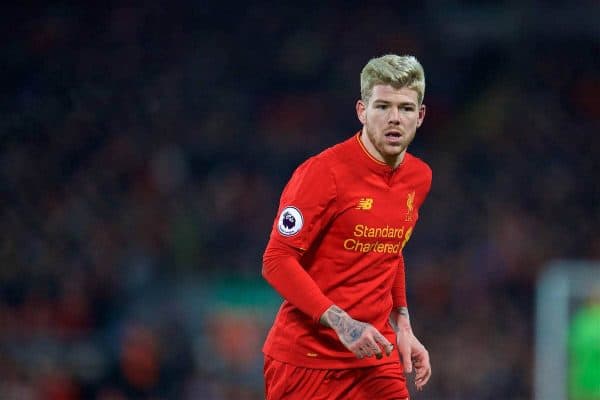 Appearances: 12
Average Rating: 5.95
Alberto Moreno's season started with an infuriating performance away to Arsenal (4/10) – one that saw him dropped and Klopp turn to Milner as a left-back.
The Spaniard made just 11 appearances from that point on, and looks certain to leave in the summer. His 7/10 rating at Crystal Palace was just about Moreno's only good performance of the season.