Liverpool youngster Trent Alexander-Arnold says he fulfilled a childhood dream by playing alongside his hero Steven Gerrard in Australia.
The duo were named in the Reds' starting lineup for the 3-0 friendly win over Sydney FC on Wednesday, with Gerrard and Jamie Carragher returning to the first-team for one night only.
Alexander-Arnold never looked daunted by being in such illustrious company, producing a confident performance at right-back.
The 18-year-old has spoken of his delight at playing with Gerrard, admitting it is something he had longed for over the years.
"As a kid I always said that my dream was to play in a game with Stevie," Alexander-Arnold told the Liverpool Echo.
"I thought that chance had passed to be honest, especially with him retiring last year.
"I know it wasn't a competitive game but I'll take it anyway. It was brilliant to have him as a teammate and I'll tick that one off my list.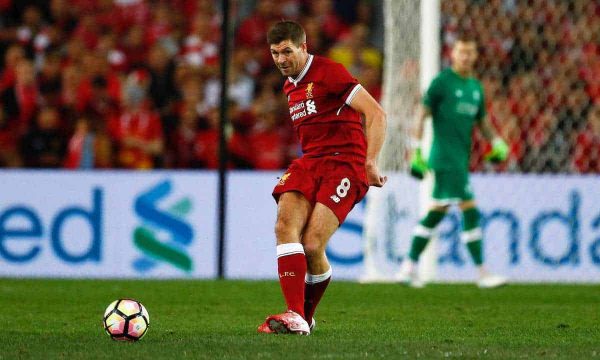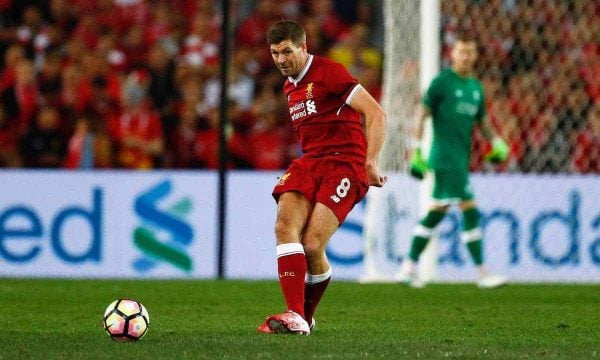 "That iconic pass Stevie does – I used to watch that week in week out. To be on the receiving end of a couple of those was a privilege.
"Every kid growing up in Liverpool tried to emulate that kind of Steven Gerrard pass."
Alexander-Arnold also touched upon the influence of Gerrard at Anfield, with the 36-year-old set to become Liverpool's U19s coach next season.
"He's given me some great advice over the course of the season. He said he's always there for me if I need to ask him anything. That's great to know," he added.
"He's such an important figure and has a vital role at the club now. Everyone looks up to him.
"I don't think you'll find anyone at the Academy who doesn't look up to Steven Gerrard. He's the perfect role model, on and off the pitch.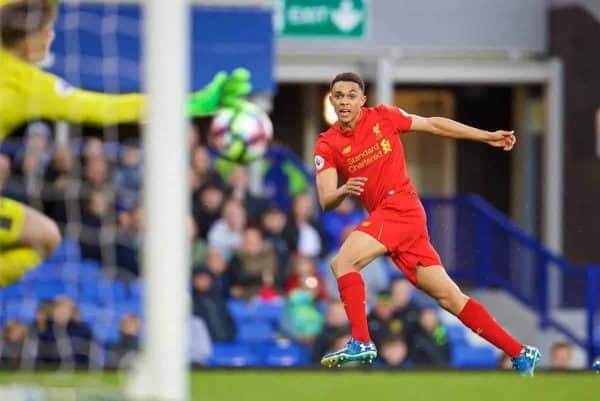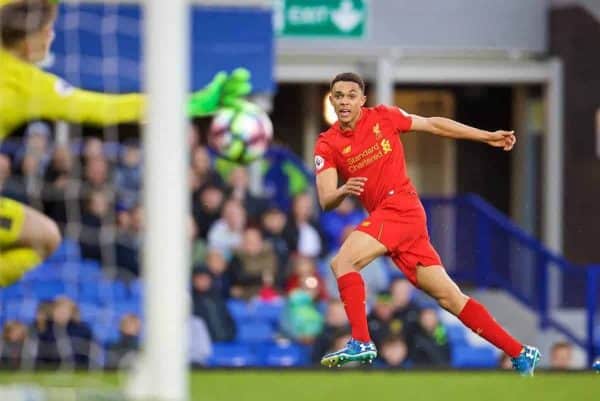 "To have him in a full-time role at Kirkby is incredible for the Academy and I can only see more success coming from there."
Finally, the promising teenager discussed his own season, saying he is surprised by his progress but cannot afford to rest on his laurels.
"I never expected it to go as well as it did. I'm grateful and happy for the opportunities and the faith the manager showed in me," he said.
"I have to come back better, fitter and stronger. The game is getting quicker every single season so you need to come back ready to battle for a place.
"You know there are going to be some new signings so in pre-season you have to fight for a position and show the manager why he can rely on you. Hopefully I'll do that."
Alexander-Arnold made giant strides in 2016/17, making 12 appearances for the first-team, and his future looks extremely bright.
Unlike so many academy prospects at clubs of Liverpool's stature, he genuinely looks as though he could make the grade in the coming years.