James Milner was left considering his options after Jurgen Klopp asked him to step up as Liverpool's first-choice left-back, he has revealed.
Milner joined the Reds in 2015 eyeing a long-term role in the middle of the park, after five years as a utility man at Man City.
The 31-year-old spent the majority of 2015/16 turning out in his favoured position, but that changed last summer, with Klopp assessing his left-back options.
Liverpool's No. 7 spent the summer honing his skills in an unnatural duty, and after recovering from an ankle injury picked up towards the end of pre-season, has been a near ever-present.
But it could have been much different, with Milner telling the Mail that he almost turned down Klopp's offer of the role.
"When he first asked I thought of my options. But I want to play as much as I can—and I want to play for this manager," he explained.
"I've been very frustrated in training, not being in the thick of the action, but I believe in doing things the right way and that means the team comes first.
"It's not James Milner FC is it? It's Liverpool FC. That's the way I was brought up.
"When I came through at Leeds they were the standards set by [David] Batty, [Dominic] Matteo, [Mark] Viduka and [Alan] Smith. Great professionals.
"It's my decision. I just hope my manager and team-mates are happy."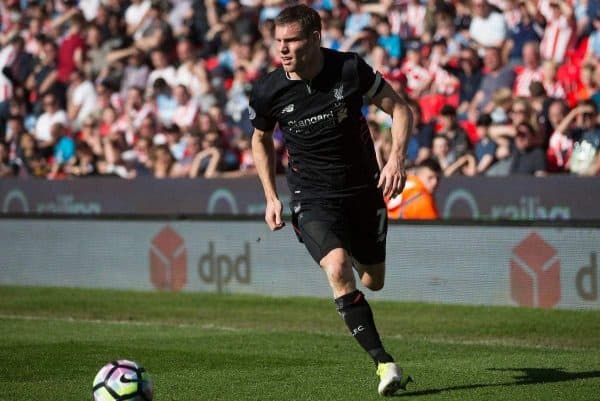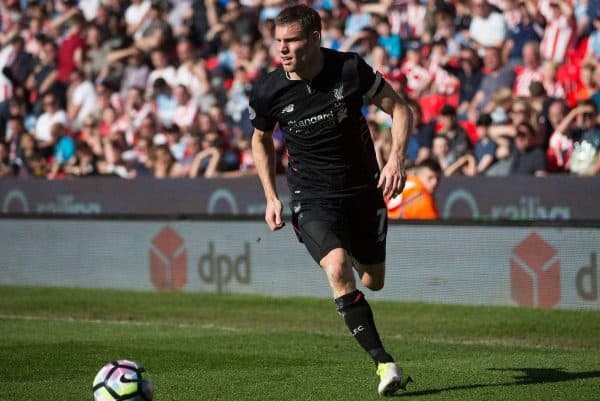 Milner has largely impressed at left-back this season, though he has showed signs of fatigue and limitations in the role since the turn of the year.
He looks set to keep his place as first choice in 2017/18, with Klopp eyeing a move for 17-year-old Fulham left-back Ryan Sessegnon, who would serve as Milner's deputy.
Reports suggested Hull City's Andrew Robertson would be brought in, too, but these are seemingly wide of the mark, while Alberto Moreno is expected to return to La Liga.
Though he is far from the ideal left-back for a side challenging at the top end of the Premier League and, next season, in Europe, Milner is certainly proficient.
That he has once again cast aside his professional goals to serve in an unfavoured position is hugely commendable.
It is an attitude that Liverpool should be eager to foster, with Klopp underlining the importance of team spirit since his arrival, four months after Milner.