Next up in our reviews of Liverpool's squad is Joel Matip, who posted the highest TIA season average rating of the Reds' defenders in a pleasing debut season.
Matip's arrival sparked a wave of excitement at Anfield, with Jurgen Klopp finally having bolstered his defensive ranks with exactly the sort of player needed.
Described by Klopp as a "real centre-half", "physically strong" and "good in technical play", Matip indeed seemed the perfect addition to tighten up and provide leadership in Liverpool's leaky backline.
Defensive issues continued to plague the Reds despite Matip's arrival, but though that proved the case, the new signing enjoyed a positive debut campaign.
Joel Matip
Started: 30
On as sub: 2
Unused sub: 2
Goals: 1
Assist: 0
Average TIA Player Rating: 6.82 (Rank = 6th)
Becoming Liverpool's defensive leader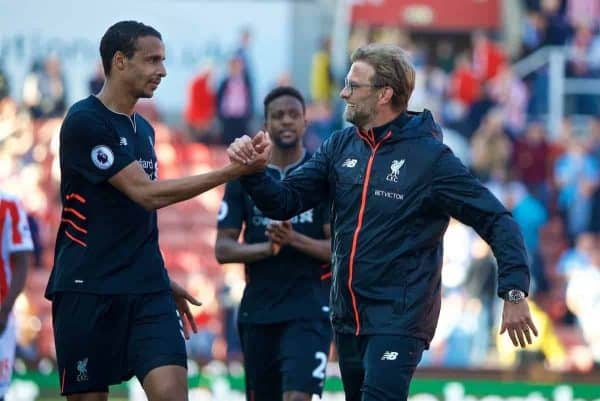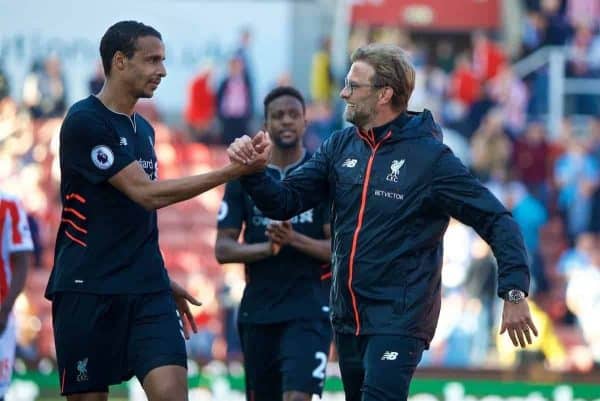 It was clear from the moment Matip's signing was announced that he would command a starting centre-back role – which initially seemed would come next to Mamadou Sakho rather than Dejan Lovren.
An injury-disrupted pre-season which frustratingly spilled into the start of the campaign (more on this later) meant Klopp had to wait to introduce his new recruit.
But at the first opportunity Matip entered, coming in upon his return to fitness immediately after the first loss of the season at Burnley – with the Reds having shipped five goals in the first two games.
Matip settled with impressive ease, instantly showing his quality as he adapted comfortably to new surroundings, instruction and teammates, looking the classy operator craved for.
After a faultless debut at Burton Albion, Matip caught the eye with an impressive maiden league game at Tottenham – with 7.5 TIA ratings in both matches reflecting his assured displays and offering a sign of things to come.

Indeed, Matip's organisation and calm head settled a defence which conceded five goals in the opening two games without him, compared to five across six games after his introduction.
The centre-back's impact proved vital as the Reds tightened up and launched an early title charge with an 11-game unbeaten run.
Matip presence was key to victory at Chelsea, and a shining run of form which saw him score his first goal at Crystal Palace and earn four successive TIA ratings of eight, prompted Henry Jackson to label the him one of the Reds' great free transfers.
Defeat at Bournemouth in December ended Liverpool's strong run, and that a second loss again came without Matip illustrated the stabilising presence he had become.
Injury issues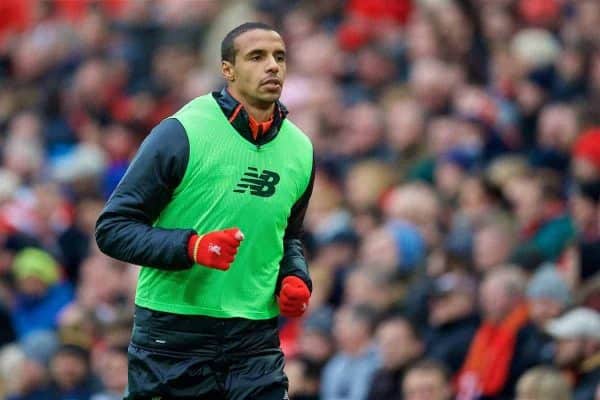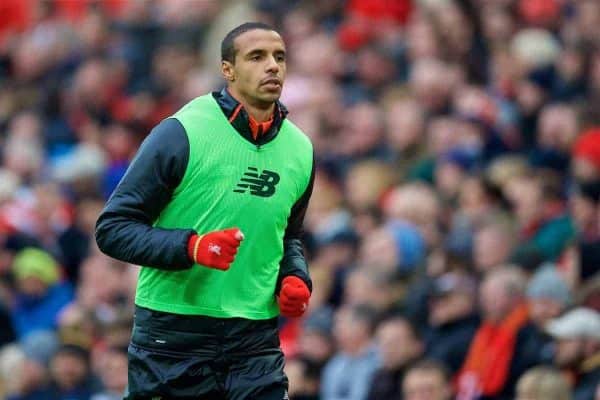 It quickly became evident how much stronger Liverpool were defensively with Matip – despite three clean sheets being kept without him against Middlesbrough, Everton and Man City in December.
But it also became increasingly concerning how frequently he was unavailable due to injury.
Matip played just three of 15 games across December and January – leaving Ragnar Klavan and Lucas attempting to form patched-up partnerships with Lovren.
His absence – from the start of December to end of January – proved costly, and Liverpool's form had tailed off alarmingly by the time he returned for the League Cup exit to Southampton.
It was the longest of five separate injury spells suffered, and added to Lovren's own issues, it proved increasingly problematic as the season unfolded, with the lack of consistency at centre-back denying stability being built.
This was felt most when the Reds were pegged back to a draw by Bournemouth on April 5, a night the pairing was broken up straight after a superb display against Everton due to another Matip set-back.
Though the first-choice pair reassembled for the run-in – collecting crucial clean sheets in wins over West Brom, Watford, West Ham and Middlesbrough – Matip's injuries present a big issue.
Overall assessment & 2017/18 role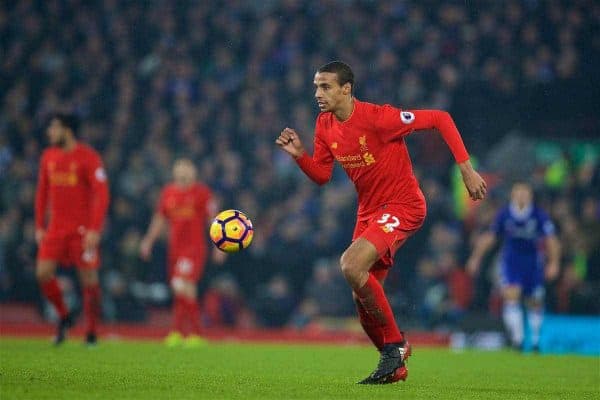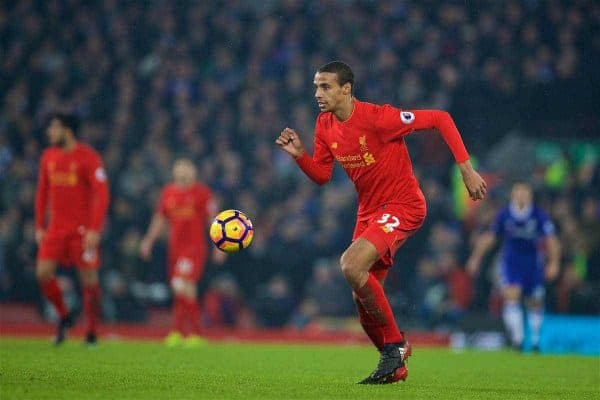 It was undoubtedly a positive debut campaign for Matip who has proved an impressive piece of business from Klopp.
The Cameroonian settled brilliantly to establish himself as Liverpool's leading centre-back, and only injuries prevented it from being a superb opening year.
It's easy to see why Klopp was desperate to bring Matip to Anfield, and the centre-back certainly has a future as Liverpool seek to progress.
However, how key a role the ex-Schalke man should play is the big question Klopp must answer this summer.
While Matip undoubtedly boasts the quality to be a first-choice centre-back, his injury record raises serious doubts over his suitability.
Matip missed 15 games this season – the majority due to injury – and it's hard to see how Klopp can build a defence around someone so prone to breaking down, as Reds' legend Jamie Carragher said after that Bournemouth draw:
"A big issue for Klopp, though, is he can't get his best defensive partnership on the pitch regularly.

"Neither Dejan Lovren nor Joel Matip are robust enough to cope with the rigours of English football. If Liverpool want to progress, Klopp must act in the summer."
Indeed, with a big season looming as the Reds return to Europe's elite stage, Klopp can't afford to simply hope for better luck with fitness – especially with such a key area of the team.
The boss seriously has to consider whether to downgrade Matip to a cover role, and sign two new, reliable first choice centre-backs.
That, though, seems unlikely, and Klopp is set to sign a left-sided centre-back to (hopefully) form a solid long-term partnership with the former Schalke man.
Provided he can remain fit, Matip will continue to be a first choice centre-back next season, with Lovren playing deputy at the back.
Best Moment: Performance and goal-scoring display vs. Crystal Palace
Worst Moment: Every time he was missing through injury
Role next season: First-team player