The media were disappointed by Liverpool's lack of attacking threat and criticised Jurgen Klopp's tactics as the Reds were held to a goalless draw by Southampton.
Liverpool's hopes for a top-four finish took a hit as Jurgen Klopp's side were denied for the fourth time this season by bogey team Southampton.
James Milner had the big chance to break the goal-scoring duck against the Saints and net what would have been a winner, but the left-back saw his second-half penalty saved.
The spot-kick was the only genuine goal-scoring chance for Liverpool, who were unacceptably poor considering the stakes, failing to create a single meaningful chance.
It was a big wasted opportunity – despite the result thankfully not proving too costly – and one that builds frustration as the Reds continue to make hard work of sealing a top-four spot.
Here's how the media assessed a hugely disappointing afternoon.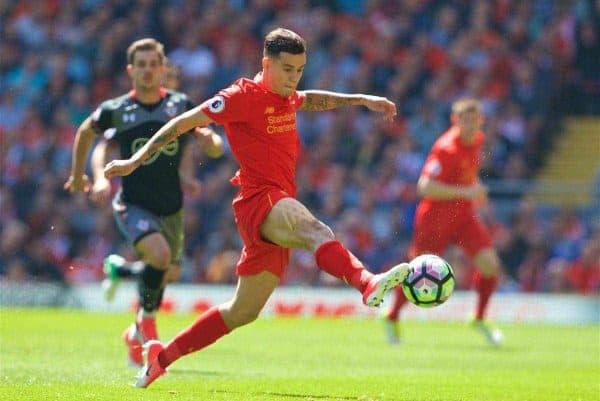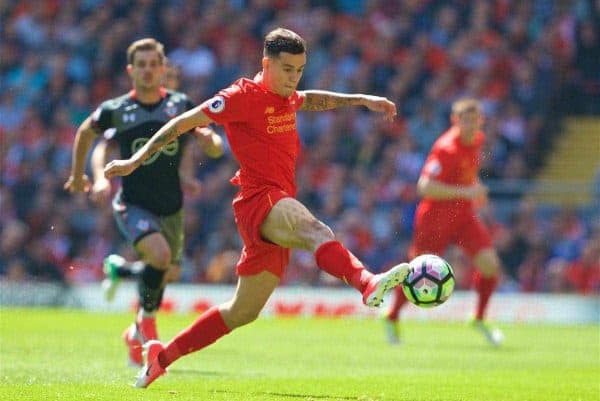 Reporters were heavily critical of Liverpool's lack of urgency and speed in a possession, as the Reds failed to learn from previous lessons in attempting to overcome stubborn opponents.
The Mirror's David Maddock bemoaned the Reds' lack of speed and movement:
The key in situations like this is speed of movement and thought. They had little of either.
The Independent's Ian Herbert thought Klopp's side lacked forward runners:
But there was none of the electricity and ingenuity to surprise the men Puel banked behind the goal: too much sideways movement and very little of the lateral variety, where the home side were concerned.
Nick Ames, for ESPN, felt Liverpool paid the price for being without a wide threat:
Liverpool came up against a compact brick wall in the middle and a dose of extra trickery in wide areas could have been decisive.
Interestingly, the Express' Gideon Brooks believes Liverpool have issues coping with pressure:
But it once again left Liverpool fans sweating on the results of others and raised further questions about their ability to handle the pressure in crunch situations.
Writing for The National, Richard Jolly believes the Reds' on-going struggles against teams set up to frustrate will only lead others to follow suit:
Klopp already felt Liverpool had an image problem. The only way to shed it is to win more of such games. Stalemates such as this will only increase it.

They encourage more opponents to come to Anfield intent on defending. Southampton arrived with a game plan Liverpool knew all too well.
Reporters commented on the Reds' lack of attacking potency, with journalists attributing Klopp's change to a cautious style as the reason why Liverpool have lost the threat that made them such a formidable force.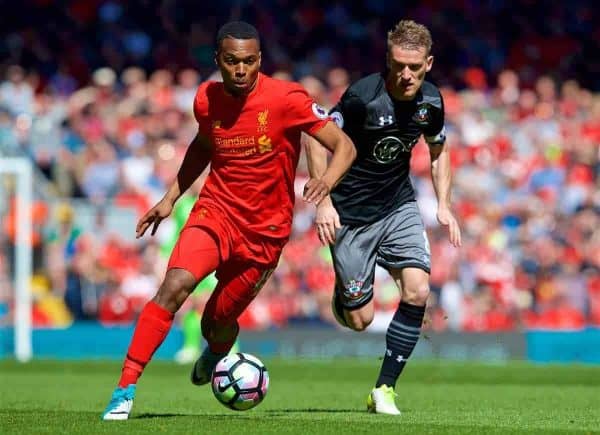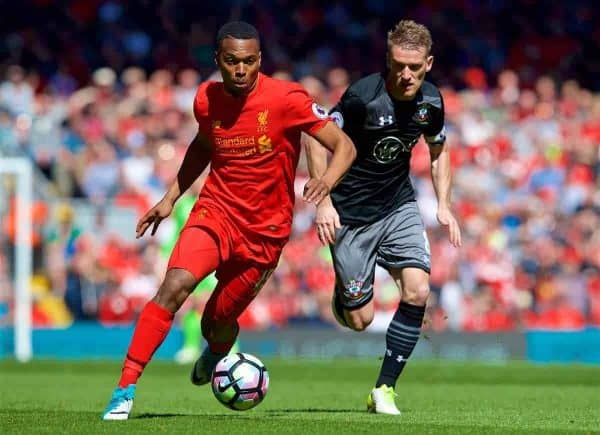 The Liverpool Echo's James Pearce feels a lack of creativity has been an on-going issue:
In truth it was the continuation of a theme with Liverpool's attacking threat having dwindled.

[…]

It's not a case of missing chances, they simply aren't creating enough. They haven't really clicked going forward since the Merseyside derby at the start of April and even then it only happened in patches. It's all been far too disjointed.
This Is Anfield's James Nalton noted the lack of service to the front men:
The forward three were forced to drop deep if they wanted to get involved in the game, but this then meant there was no threat to the back line.
Herbert was among numerous assessors to attribute the offensive struggles to Klopp's adopted style:
Jurgen Klopp has introduced a durability to the side which makes them far more utilitarian than the fast flowing Liverpool who flourished in the season's early months but there are times when they seem side lack enough belief in their rear-guard to burst forward in numbers.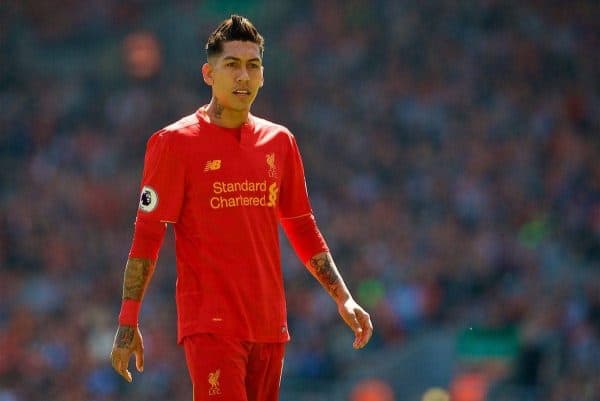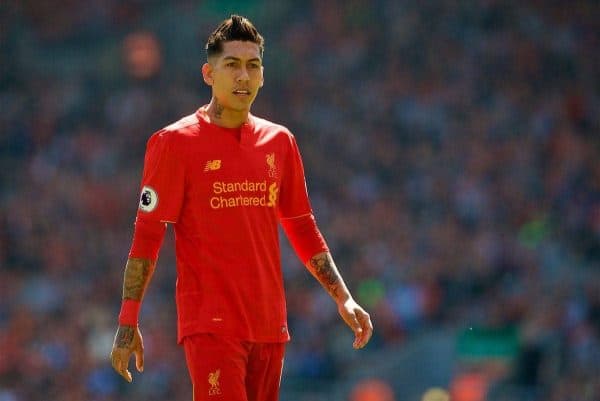 Writing for Goal.com, Melissa Reddy feels Klopp's changed approach is counter-productive at Anfield:
The flaws in this gameplan has come at Anfield, where the Reds need to be authoritative and inventive. They absolutely should be thinking about how dominant they can be on their own turf, especially when the opposition are as uninterested in attacking as Southampton were on Sunday.
However, the Independent's Simon Hughes believes Klopp's "patient" approach is "risky" but may just pay off:
Without Sadio Mané's pace and without Jordan Henderson's setting the tempo Liverpool's midfield needs in order to overwhelm, it seems as though Klopp has decided that patience could just about get Liverpool the outcomes they require to achieve campaign objectives.

It is a risky strategy but it might just work because games are running out for the teams chasing Liverpool, who might still be able to secure Champions League football as early as next week with a victory at West Ham.
The Mail's Ian Ladyman felt the game showed Klopp needs to add pace and a striker this summer to avoid repeats:
Next season, Klopp must find a cure, whether they are playing in the Champions League or not. The Liverpool manager must bring some more pace to his team and he must buy a centre forward that lends his team a focal point.
Reporters were critical of Klopp, most specifically over his tactical set-up and lack of urgency in introducing Adam Lallana and Daniel Sturridge from the bench.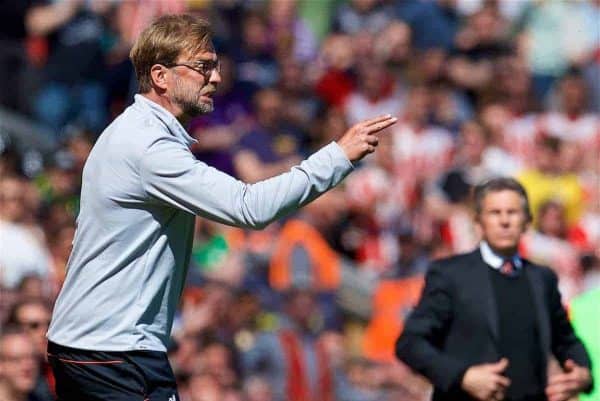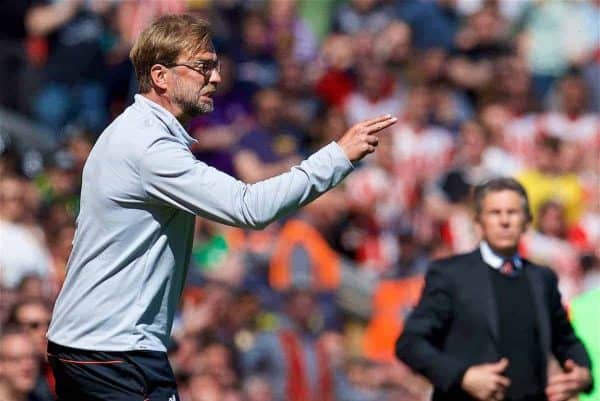 The Telegraph's Chris Bascombe was surprised Lallana didn't start:
Surprisingly, Jurgen Klopp opted to keep Adam Lallana on the bench despite his impressive return as substitute at Watford.
Writing for ESPN, David Usher, and practically every other journalist, felt Klopp took too long to introduce the duo:
Assuming Adam Lallana and Daniel Sturridge were not fit enough to start, then it's difficult to criticise Klopp's starting lineup too much, but it was clear from very early on how the game was unfolding and he took far too long to change things.
Nalton thought Klopp should have acted at half-time:
Given the way the first half went, making a substitution at half-time would have been understandable.

With Daniel Sturridge, Adam Lallana and Alberto Moreno all able to change the dynamic of the team from the bench, early changes were called for.
Bascombe also felt the boss made an "odd" call in starting Lucas:
Using Lucas in a protective role for his defence seemed odd as Southampton packed their defence.
Usher thought Klopp should have changed formation to surprise Southampton:
Southampton obviously know how to nullify his tactics, so why not try something different and change the formation?
On a similar note, Nalton feels Klopp's lack of tactical versatility is "worrying":
Klopp's reluctance to change things or play differently when he knew exactly how the opponent would setup, is worrying.
Though reporters widely acknowledged it was a poor collective display, certain journalists were left disappointed by various individual performances.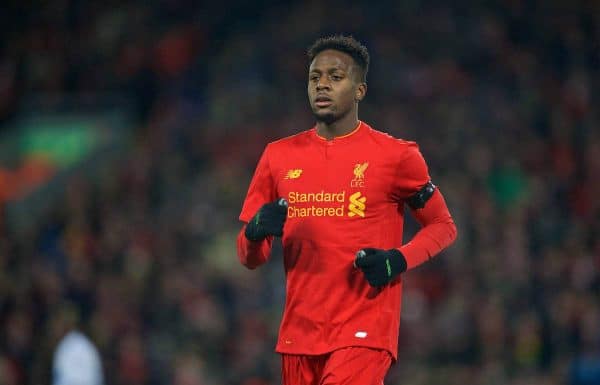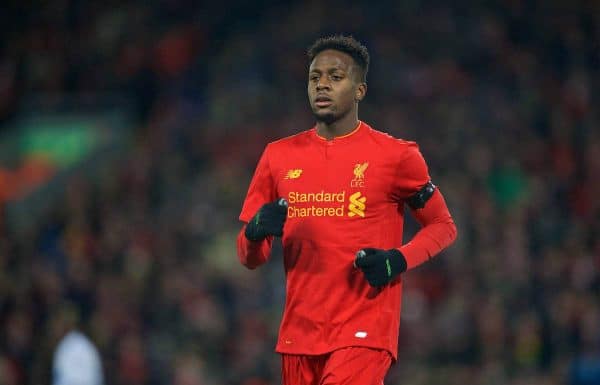 Usher was critical of Divock Origi:
Once again failed to make any kind of impression on the game. Rarely wins headers, struggles to hold the ball up and if a team is defending deep, he can't use his pace to get in behind them.
The Liverpool Echo's Andy Kelly criticised the lack of productivity from Nathaniel Clyne and Milner:
His intelligence and desire are there for all to see, but at times, Milner simply isn't enough. He doesn't have the pace these days to be a viable threat to beat his man and burst into the opposition box, something that a top modern full-back needs.

[…]

On the other side, Nathaniel Clyne has the tools but too often does produce the right one in the right order. His end product remains frustratingly absent.
Reddy was unimpressed by Gini Wijnaldum's display:
Gini Wijnaldum, often impeccable since his summer switch from Newcastle, was practically invisible in the encounter.
The Independent's Luke Brown felt all the midfield all failed to produce:
Liverpool's midfield trio of Lucas Leiva, Emre Can and Georginio Wijnaldum made two key passes and embarked on just two forward dribbles between them all match.