Liverpool U23s striker Rhian Brewster scored his third goal in two games as the England U17s beat the Ukraine 4-0 in the U17 European Championship.
The Young Lions continued their campaign in Croatia by taking on ex-Shakhtar Donetsk defender Serhiy Popov's side in Sesvete on Sunday afternoon.
As his senior counterparts toiled away to a 0-0 draw at home to Southampton in the Premier League, Brewster enjoyed considerably more success, as England thrashed their opposition.
With Man City midfielder Jadon Sancho in inspired form, Steve Cooper's side dominated throughout, with the 17-year-old scoring one and assisting two.
George McEachran opened the scoring on 20 minutes, before Brewster headed beyond Dany Ltaif just after the half-hour mark, continuing his exceptional scoring run at youth level.
Sancho then made it 3-0 before half-time, while a goal from substitute Aidan Barlow polished off the victory.
For Brewster, his goal marked a third in just two games at this summer's tournament, impressively finding the back of the every 53 minutes, with the U17s playing 80-minute ties.
The striker, who has been training with the Liverpool first team in recent months, is in brilliant form, and that this has translated to the international stage is hugely promising.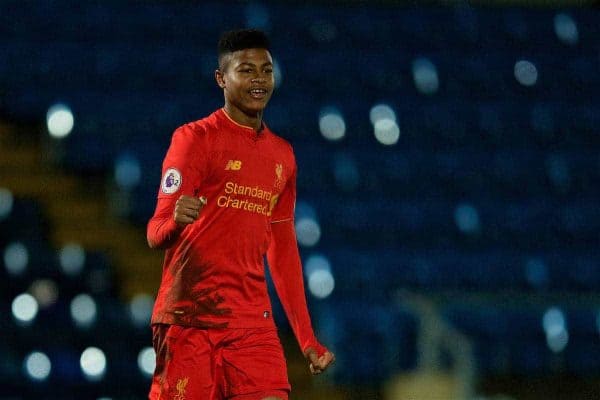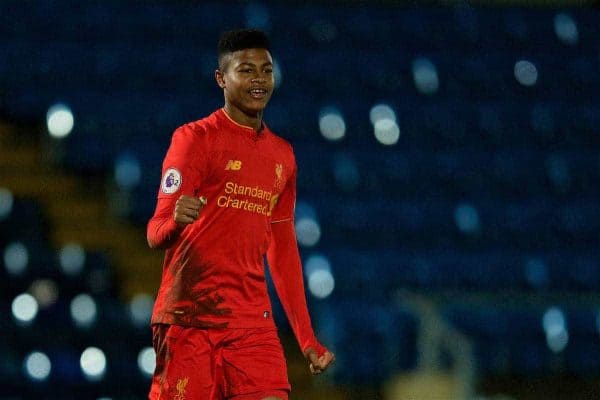 Speaking after his brace in the opening 3-1 win over Norway, Brewster couldn't mask his joy at scoring for his country, as well as his progress at Liverpool.
"For me personally, it's an amazing feeling," he said, after fuelling a fightback in Velika Gorica.
"I've come a long way this season playing for club and country so it's very good."
The U17s' next outing comes against the Netherlands on May 10, with his involvement likely contingent on how Kees van Wonderen's side fare in Sunday evening's clash with Norway.
A win for the Dutch would see England through to the knockout stage, allowing Cooper to rotate his side, after making no changes for either fixture so far.
Brewster is likely to be unavailable for Liverpool for the rest of the season, with his focus now solely on glory with the U17s.
He could, however, take part in the Reds' post-season friendly against Sydney FC on May 24, with the U17 Euro final to be held at the Stadion Andelko Herjavec on May 19.