Liverpool may want Naby Keita and Timo Werner from RB Leipzig, but Chris Williams explains why it could be a fruitless mission to prize them from the controversial German club.
Keita and Werner have set Germany's top division alive this season and both have been heavily linked with a move to Merseyside. Most recently, the Independent newspaper claimed "A raid on Bundesliga revelations Red Bull Leipzig is also expected, with Klopp keen on 21-year-old forward Werner and 22-year-old midfielder Keita."
But, for reasons explained below, the Reds could well be barking up the wrong tree.
RasenBallsport (RB) Leipzig have had an unbelievable first season in the Bundesliga. Promoted from 2. Bundesliga at the end of season 2015/16, many people expected them to do well, few expected a title challenge.
It was no surprise that Bayern Munich eventually cruised to a fifth consecutive title; however, the side from Bavaria didn't have it all their own way.
Guinean midfielder Keita and German striker Werner were part of a spine which fired RB Leipzig to a place in next season's UEFA Champions League and cemented their place as Bundesliga runners-up.
Both players encapsulate the Red Bull football model – buying talented youth and developing them into quality players.
Ideal signings
Keita joined RBL from 'sister' club Red Bull Salzburg in July 2014 and has gone on to become a pivotal figure in the middle of the park for Ralph Hasenhuttl.
Werner joined from his hometown club of VfB Stuttgart after die Roten were relegated at the end of last season.
With both players very much a part of the Champions League ambitions harboured by the club from Germany's old East the rhetoric, time and time again, has been that RB Leipzig players are not for sale.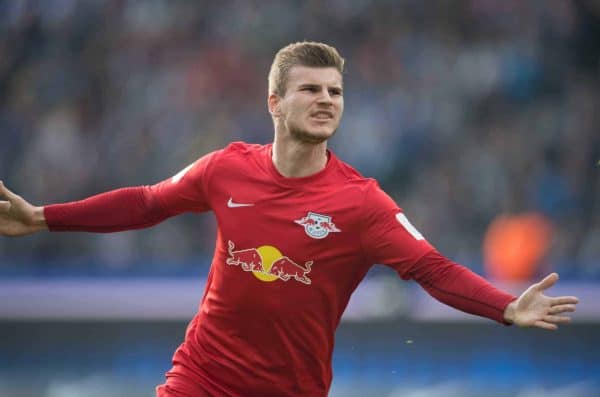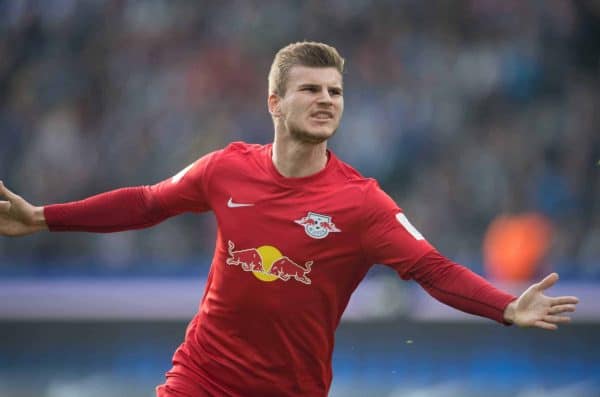 Werner's 21 goals in 31 Bundesliga games has seen him rise from the edges of potential to the forefront of quality. Currently sitting in fourth place in the race for the Torjägerkanone (Germany's Golden Boot equivalent) he only sits behind the magnificent trio of Robert Lewandowski, Pierre-Emerick Aubameyang and Anthony Modeste.
His goal against Bayern on matchday 33 epitomised his arrogance in front of goal this season. Breezing past the Bayern defence he then displayed the composure to nutmeg goalkeeper, Tom Starke, from the tightest of angles to fire die Roten Bullen into a 4-2 lead.
Keita, on the other hand has been the rock in the transition of RBL's quick attacking style that allows Werner to flourish. If there was a 'Klopp style' type of player for Liverpool to target then this talented midfielder fits the mould perfectly.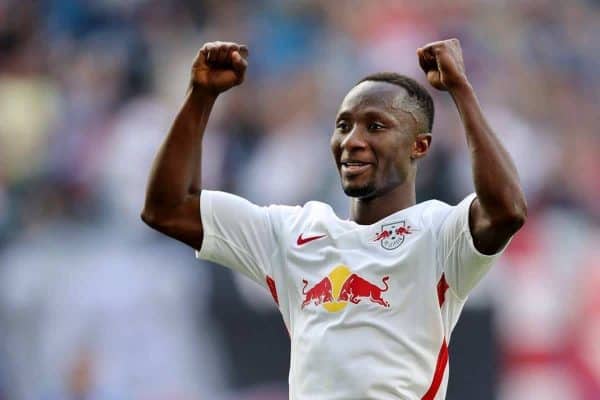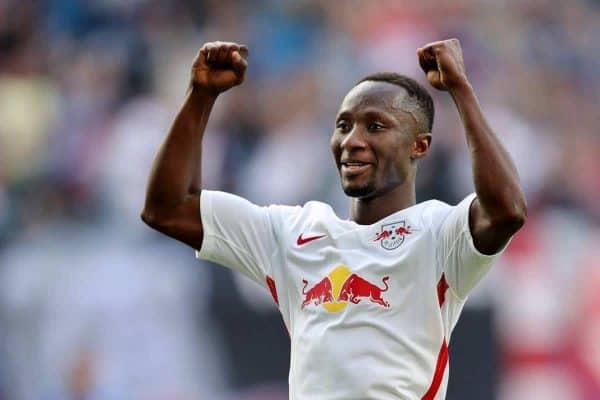 Adept at breaking down opposition attacks, he also has the capacity to thread a through ball back into the danger area for Werner to capitalise on. If the pass isn't on the Guinean can dribble and unleash a vicious shot. He would be the midfielder many on the Kop have been crying out for. Versatile in the full sense he can play central, attacking or defensive midfield.
Wasting time
Whilst these two players look to be the ideal purchase for Liverpool this summer their acquisition looks a dream only. RB Leipzig sporting director Ralf Rangnick has said on many occasions that key players are not for sale.
RasenBallsport Leipzig are owned by Red Bull GmbH, the soft drinks company, whose annual turnover in 2016 was €6 billion – in short, RB Leipzig do not need the income from Premier League clubs by the way of transfer fees.
During their recent membership meeting the club from Germany's Saxony area, formally declared the Champions League trophy as a main aim, along with the Bundesliga title. They have been ruthless in their rise through the German league hierarchy since their inception in 2009.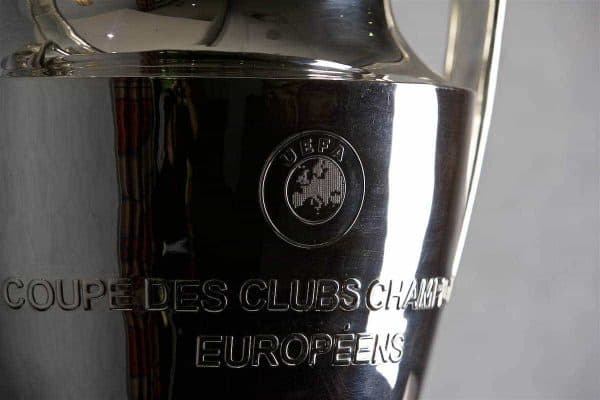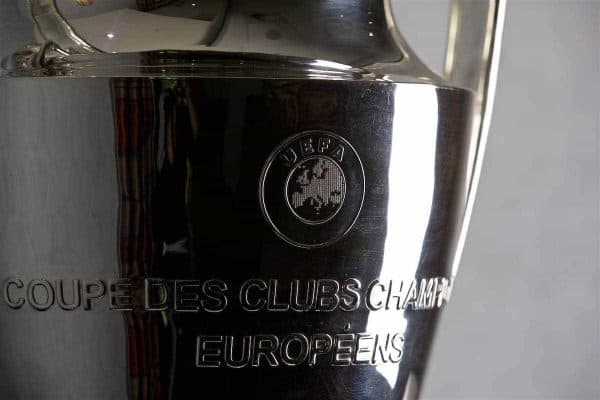 Some reports in England have suggested that UEFA may not allow RB Leipzig into the Champions League due to a conflict of interests with Red Bull Salzburg. The view in Germany could not be more different.
Under the licensing rules of Austria's Bundesliga, only a non-profit organisation can obtain a league license. The non-profit organisation cannot be owned by a private individual or company. Red Bull is a title sponsor only, therefore the club becomes FC Salzburg in European competition – the same way the King Power Stadium at Leicester became the Leicester City Stadium for UEFA games.
Red Bull is a multi-billion pound corporation, it has prepared for this situation, it has not come as a surprise – they are not unprepared. They have realigned their staff so they no longer hold posts that could be described as a conflict of interests. Ralf Rangnick, formerly technical director for both RBL and Red Bull Salzburg, is now only associated with Leipzig.
Oliver Mintzlaff is RasenBallsport Leipzig CEO and says: "There is no mutual influence. Both clubs are completely independent. We have done our homework, and are set up in accordance with the rules. We see no need that we must explore with UEFA."
During matchday 33's fixture against Bayern the feeling was very much one of celebration. RasenBallsport Leipzig will be in the group stages of the Champions League and they will retain their best players to mount a challenge on the world's biggest club competition.
Liverpool, then, could be wasting their time pursuing Keita and Werner – as ideal as they may be.