Marko Grujic's agent has explained the midfielder's future role under Jurgen Klopp at Liverpool, after a first season hampered by injury.
Grujic has played just eight games for the Reds' first team this term, serving as a disappointing record for a player with such potential.
Having secured the Serbian SuperLiga title on loan with Red Star Belgrade last season, and impressing throughout pre-season, Grujic looked primed for a breakthrough.
This was marred by injury, however, with Grujic struggling with a long-term hamstring problem that ensured a six-month gap between his second and third Premier League appearances.
But according to his representative, Zoran Stojadinovic, he is set for a more focal role at Anfield in 2017/18.
"There is mutual trust, Klopp values Grujic and expects him to be part of the team next season," he told HotSport.
"Grujic's hard work in training and fine performances show plenty of promise, while his playing time would have been more significant hadn't it been for the injuries.
"In the end, everyone is clear in their intentions to continue together next season.
"Liverpool are great club and such a high professional level requires great effort as road to the top is not easy.
"However, Marko is well-positioned here and his 'five minutes' will come. I have no doubt."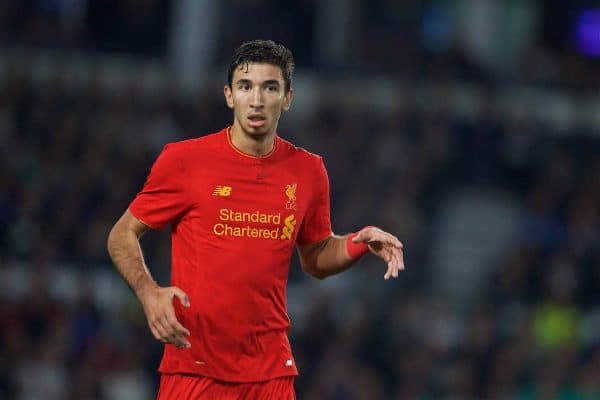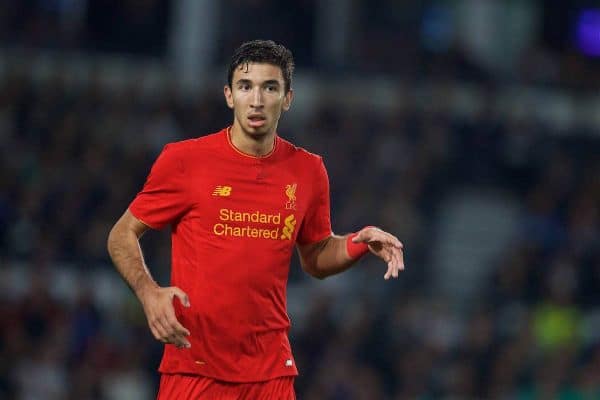 Grujic has been mooted with a loan move in the past, with Dinamo Zagreb, Real Betis and Hamburg all linked with the 6'3″ midfielder, but Stojadinovic insists he's staying put.
"Many teams want Grujic, although Liverpool swiftly rejected an approach from Betis," he added.
"There are certain principles, which are quite clear, when it comes to young players and their involvement on the biggest stage."
The 21-year-old has returned to the fold in the closing stages of the season, making the matchday squad in Liverpool's last eight games.
While he is unlikely to make his first league start in Sunday's season closer at home to Middlesbrough, it won't be long before he does so.
With the Reds competing on four fronts next season, there will be more opportunity for Grujic to impress, and Klopp is clearly eager to utilise him.
Unfortunately, Grujic could return late for pre-season, as he is expected to be called up to the Serbia squad for the European U21 Championship in Poland, which concludes on June 30.
* Many thanks to Serbian journalist Milos Markovic (@MiloseMarkovicu) for translation.