Liverpool's Premier League fixtures for 2017/18 have been released, and supporters have been giving their thoughts on the Reds' upcoming season.
After much excitement surrounding who Liverpool would be facing at various points in the season, the new set of fixtures have officially been announced.
Liverpool open their campaign with a trip to Watford, before hosting Crystal Palace and Arsenal to finish off August.
The two Merseyside derbies take place in December and April, while Man United head to Anfield in mid-October and host Liverpool in March.
4?? games in ? days – Happy Christmas ??

Dec
23 -Arsenal (A)
26 -Swansea City (H)
30 – Leicester City (H)

Jan
1 – Burnley (A)

— This Is Anfield (@thisisanfield) June 14, 2017
Swansea City make the trip to Merseyside on Boxing Day, while the Reds host newly-promoted Brighton & Hove Albion on the final day.
There is a relentless run of matches in and around Christmas time, which is sure to get Jurgen Klopp's blood boiling, but also not one run that looks too daunting, in terms of difficulty.
Here's what Liverpool supporters made of the new fixtures.
Nine league games from November 29 to January 1! Almost a quarter of the season packed into a month!

— Tony Barrett (@TonyBarrett) June 14, 2017
From Nov 25 to Jan 1, every Premier League club will play 10 times including Dec 23 and Dec 26. Enjoy your Christmas!

— Dominic King (@DominicKing_DM) June 14, 2017
https://twitter.com/TheKopMagazine/status/874902751511236608
Swansea (H), Leicester (H), Burnley (A), – Liverpool's games either side of New Year. Minimum travelling during busy time, which is good.

— Sachin Nakrani (@SachinNakrani) June 14, 2017
So now we know. Ensure enough squad depth, or see a promising campaign come to a crashing premature end in December.

— Karl Matchett (@karlmatchett) June 14, 2017
Marco Silva away as a first fixture isn't ideal.

— Tom McMahon (@tomjpmac) June 14, 2017
Just hunch, but reckon LFC will want opening game kept to Saturday to ensure max preparation for CL qualifier – which could be Tues, Aug 15.

— Chris Bascombe (@_ChrisBascombe) June 14, 2017
Squad depth essential for the onslaught of fixtures in December/January. #LFC

— LFCZA ?? ???? (@LFCZA) June 14, 2017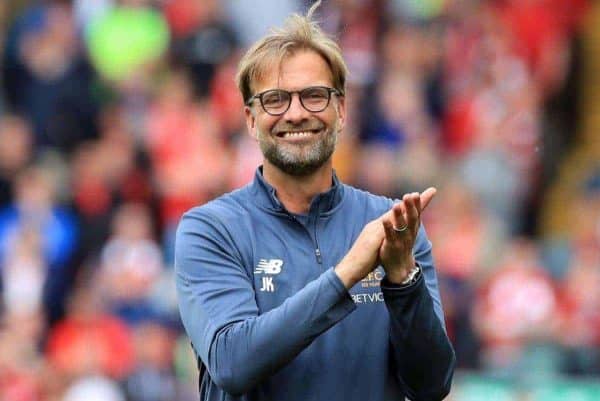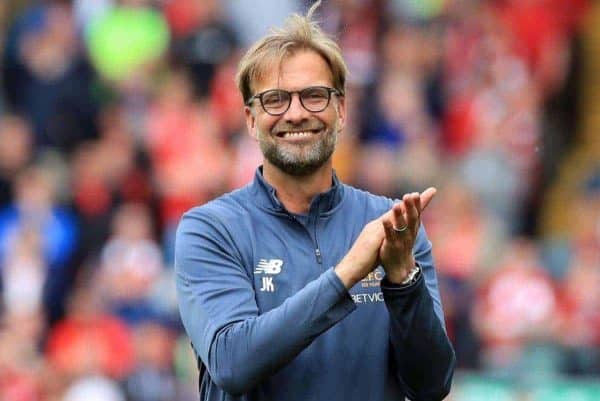 UCL play-off 1st & 2nd legs & 1st group game are scheduled for 15-16/08, 22-23/08, & 12-13/09, so Watford, Palace & Burnley could all move.

— Dave Phillips (@lovefutebol) June 14, 2017
United away in March. Textbook.

— Andrew Beasley (@BassTunedToRed) June 14, 2017
Liverpool play Arsenal in August. Textbook

— Sachin Nakrani (@SachinNakrani) June 14, 2017
Brighton away in December is a shame. Would be an amazing away day in late summer or spring.

— Henry Jackson (@HenryJackson87) June 14, 2017
The season hasn't even started and people already complaining about fixture congestion for #LFC because of the Champions League.

— Jim Boardman (@JimBoardman) June 14, 2017
Fixtures kind once again.

— Mark A 73 (@mark8LFC) June 14, 2017
https://twitter.com/davidLFCmadden/status/874905775092748288
https://twitter.com/THABISO_LFC/status/874905648735150080