James Milner admits Jurgen Klopp turning him from a midfielder into a left-back has been challenging, but he has learned new skills in the process.
Klopp made the shock decision to turn the 31-year-old into his first-choice left-back last summer, despite many supporters crying out for a natural player in the role.
Milner experienced an up-and-down season, starting very impressively and scoring a number of crucial penalties, but becoming less effective as the campaign progressed.
He says adapting to a completely new position has not been easy, with his more attack-minded style making his defensive duties tougher to perfect.
"I've been learning a new role and a more defensive one because I've always been a forward-thinking player, and probably still am," Milner told Liverpoolfc.com.
"But at times you have to curb that and adapt to the match situation and maybe sometimes hold back a bit if the time of the game suits that.
"I think sensing danger early is the biggest thing to learn. When you play in midfield you're obviously always switched on to defending.
"That's something that I've always thought is important and I've always tried to put in as much to the defensive side of the game as the attacking game, but ultimately when you are in midfield, you've got four or five defenders behind you.
"If you go and press the ball and you miss the press or the ball gets a ricochet, it's not as vital as you've got somebody behind you in the backline."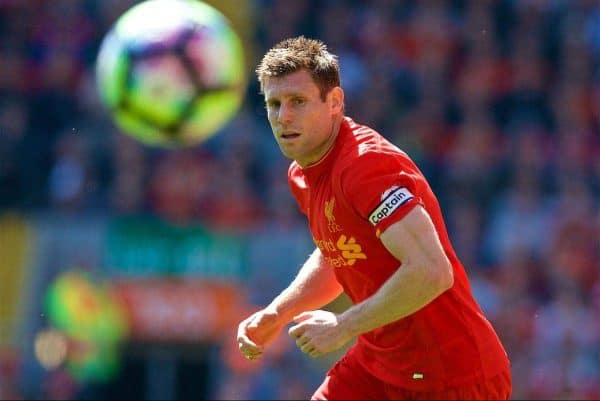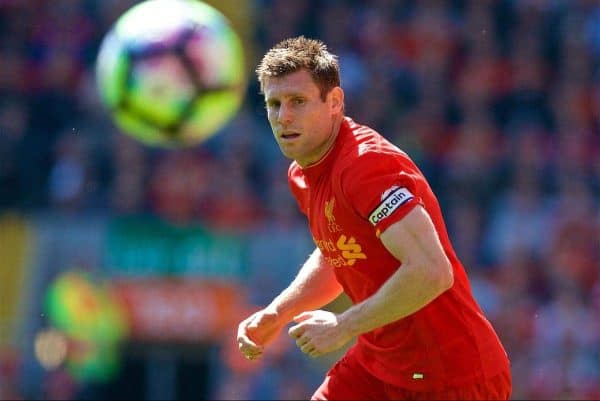 "At full-back, you've always got to be covering the centre-half. If you're one-on-one with the winger and he gets past you then ultimately he's in on goal or in a dangerous position so it's a different sort of mentality when you are defending."
Looking ahead to next season, Milner seemingly tried to hint at a slight change in role, and he also touched upon how he feels he has done at left-back.
"Would I say I'm a left-back now? I'd probably say utility man. I'll play wherever's needed. Wherever there's a leak, I'll plug the gap," he added.
"It has been a big change.
"But I've always tried to learn throughout my career and I've played in a lot of positions anyway so it's just trying to learn as best you can and trying to change the mindset from what you're used to and to do the job as well as possible.
"It's about whatever's best for the team and ultimately I just want to be out there playing games, contributing and helping this football club."
These quotes shouldn't surprise anyone, with Milner one of the most team-oriented, professional players you could ever wish to see.
While it is easy to criticise some of his performances in 2016/17, especially during the second half of the season, his effort levels have always been exemplary.
Moving forward, it would be nice to Klopp bringing in a new left-back, but don't bank on it.