As Liverpool hope to embark on a successful summer transfer window, which Reds signings proved truly pivotal since the Premier League's inception?
With Champions League qualification achieved in 2016/17, and lots of money to spend, this should be an exciting couple of months.
There are rumours that the Reds could break their transfer record more than once by the time August comes to a close, with some stellar names lined up all over the pitch.
It is never easy to predict how much a new signing will flourish, but hopefully, some soon-to-be Liverpool players will be superb purchases.
The never-ending flow of transfer talk has got us thinking about the Liverpool players who went on to become genuinely significant purchases during the Premier League era.
Here are 10 that immediately spring to mind.
Sami Hyypia
When Gerard Houllier took a punt on an unknown Finn by the name of Sami Hyypia in the summer of 1999, eyebrows were raised.
The £2.5million that Liverpool paid for his services did little to take supporters' breaths away, but in the decade that followed, Hyypia would become one of the Reds' best ever centre-backs.
A colossus, both in terms of stature and quality, the towering defender forged two exceptional partnerships with Stephane Henchoz and Jamie Carragher, and won the 2005 Champions League and cup treble in 2000/01.
Not only is Hyypia one of Liverpool's greatest ever bargains, but one of the Premier League's, too.
Gary McAllister
Much like Hyypia, there was a generally lukewarm reception to Liverpool signing Gary McAllister – in fairness, it was understandable.
The Scot was approaching his 36th birthday, and with plenty of talent in midfield already, it seemed a strange move by Houllier.
How wrong we were, though, as McAllister both proved an influential figure on the pitch and a mentor to the likes of Steven Gerrard and Danny Murphy off it.
The last-minute winner at Goodison Park remains one of the most famous Merseyside derby goals in history, and without McAllister's all-round presence, the treble would never have happened 16 years ago.
Xabi Alonso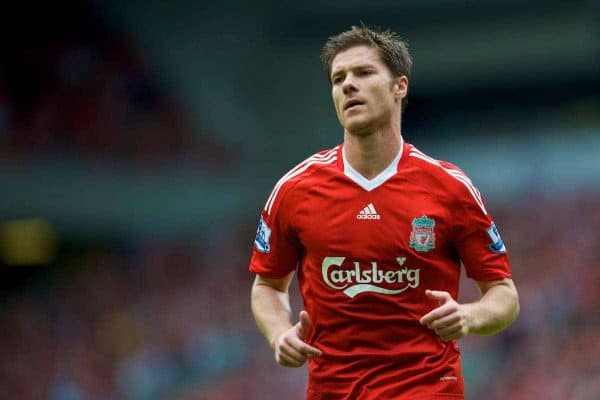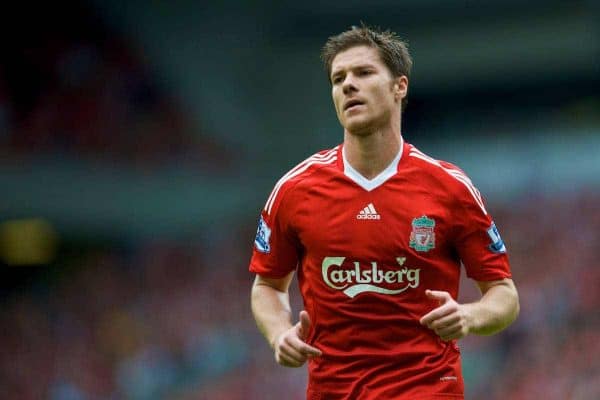 The arrival of Rafa Benitez in 2004 was an exciting one at Anfield, and it became clear early on that he possessed real pulling power.
He managed to sign Xabi Alonso, an emerging golden boy of Spaniard football, who would become one of the most popular foreign players in Liverpool's history.
For five years, we were treated to endless midfield masterclasses from the legendary playmaker, with his range of passing and winning mentality helping take the Reds to the next level.
His efforts in the 2005 Champions League final will never be forgotten, and the career that he continued to have post-Liverpool is one that most footballers can only dream of.
Pepe Reina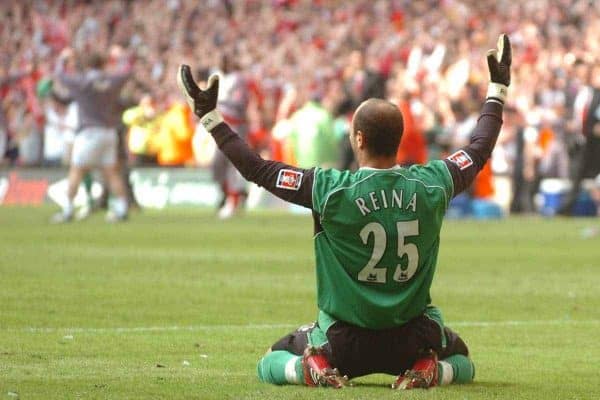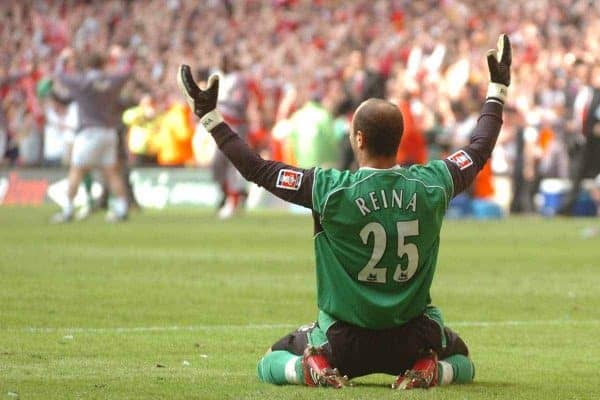 Having been blessed with the brilliance of Ray Clemence and Bruce Grobbelaar for over two decades, Liverpool suddenly had a dearth of top class goalkeepers in the 1990s and early 2000s.
David James, Sander Westerveld, Jerzy Dudek and Chris Kirkland never reached that top bracket – Dudek's Istanbul heroics have masked the fact that he was nothing special – but then Pepe Reina joined from Villarreal in 2005.
In the years that followed, the Spaniard was a model of consistency between the sticks, showcasing his shot-stopping ability, decision-making and ball-playing quality.
Reina won the Premier League Golden Glove award in his first three years on Merseyside, and lifted the 2006 FA Cup and 2012 League Cup. He was a huge reason for Liverpool becoming such a force in the late 2000s.
Dirk Kuyt
There have been, and will be, more talented, flamboyant players to represent Liverpool, but none have had as big a heart as Dirk Kuyt.
Signed from Feyenoord in 2006, with a reputation as a goal machine, Kuyt only really came alive once Benitez turned him into a very effective right-sided player.
Barring possibly Gerrard, no player has impacted on as many big games in the last 10 years, with Man United, Everton, Chelsea, Arsenal, Man City, Inter Milan and AC Milan all on the end of his ruthlessness at one time or another.
In total, Kuyt scored 71 goals in 285 appearances Liverpool, and his mentality, team ethic and personality will forever see him loved by the supporters.
Javier Mascherano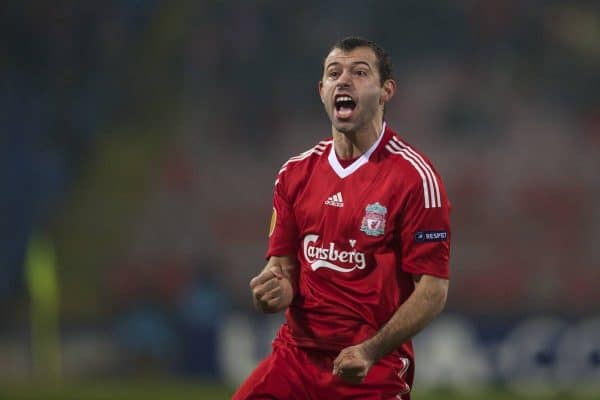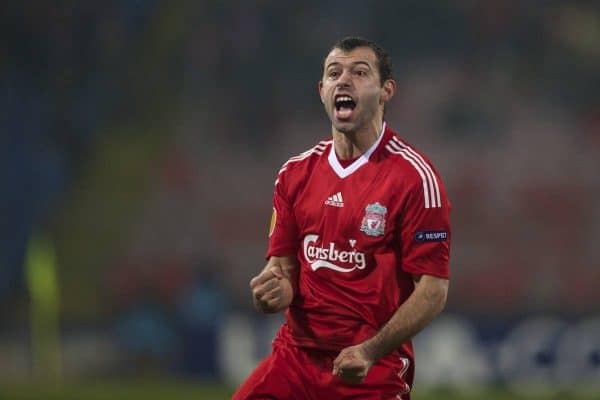 You know a player is special when Liverpool have spent almost a decade trying, and failing, to replace him.
Signed for £18.6million in early 2007, following a brief spell on loan, Javier Mascherano's performances in front of the defence made him one of the Reds' most influential players in years.
He had speed, tenacity, intelligence and vastly underrated technical ability, and there was a point at which there was no finer holding midfielder on the planet.
Mascherano has gone on to become a cult figure and key man at Barcelona, as well as winning 136 caps for Argentina. What a footballer.
Fernando Torres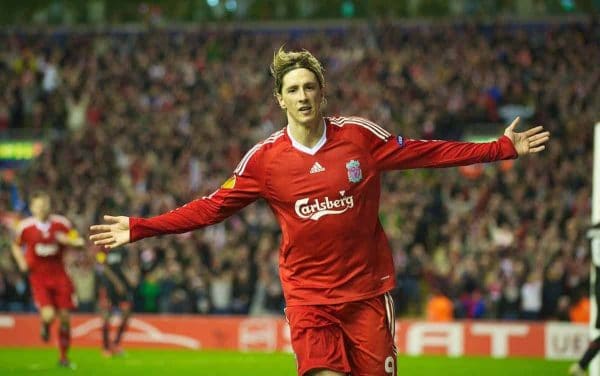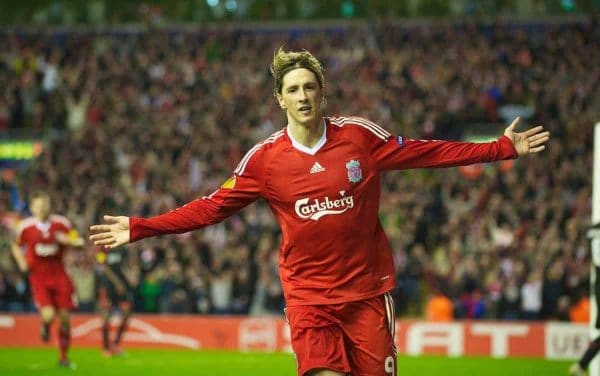 Some signings just feel huge from the moment they are completed, and the purchase of Fernando Torres falls perfectly into that category.
For years, 'El Nino' had been regarded as one of the world's best young players, and given other clubs' wealth over Liverpool, signing him felt impossible.
Benitez worked his magic again, however, and Torres moved to Anfield and forged a stunning career that saw him score 81 goals in just 142 appearances.
Yes, he left to join Chelsea, which angered many, but he should be remembered as a Liverpool great with extraordinary talent. At his peak, he was unplayable.
Luis Suarez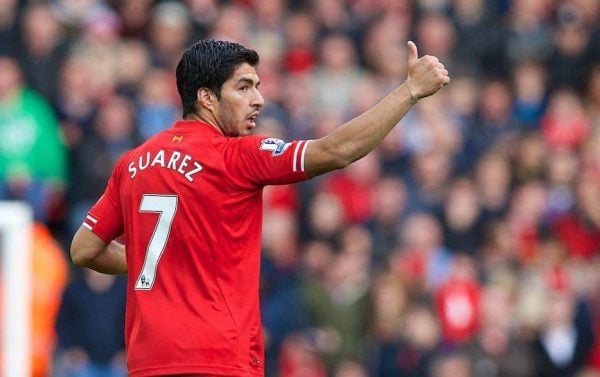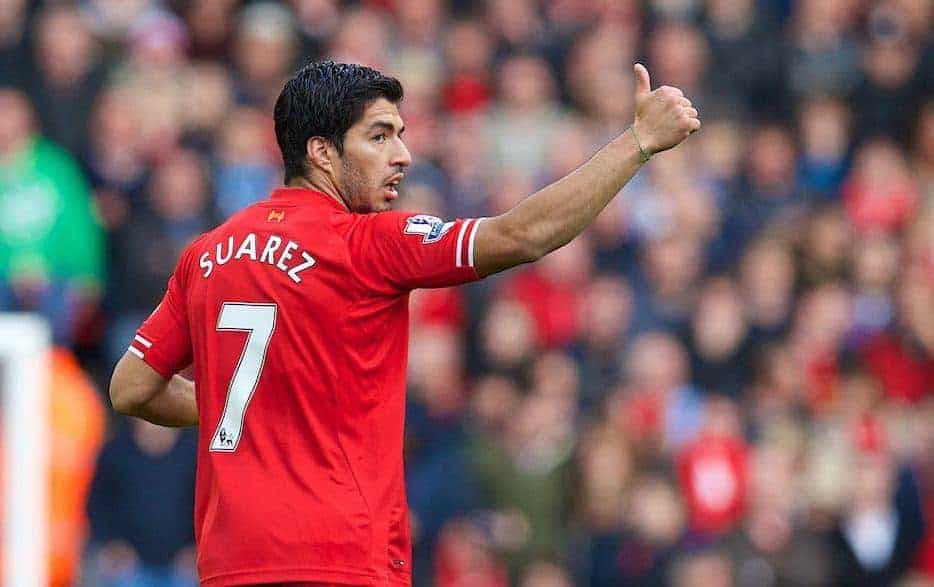 When Liverpool bought Luis Suarez in January 2011, so much had been made of the £35million signing of Andy Carroll that it almost went under the radar.
The striker had a big reputation, without question, but not many ever expected him to outdo the feats of the departed Torres. He did, though.
During three and a half years as a Reds player, Suarez grew in stature, and by the time 2013/14 arrived, only Lionel Messi and Cristiano Ronaldo could lay claim to be being better. It is almost hard to put into words how good he was that season.
'El Pistolero' possessed true genius in his boots, scoring many astounding goals, and sadly, his exit to Barcelona in 2014 was horribly predictable.
Philippe Coutinho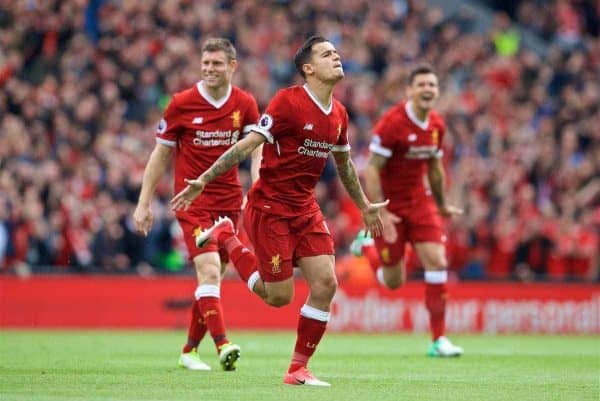 There hasn't been a huge amount to shout about in the transfer market over the last five years at Liverpool, but Philippe Coutinho has been an undoubted success story.
There were reservations about his £8.5million move in January 2013, but almost immediately, we saw just how much natural ability Coutinho had at his disposal.
As other key men have left, the Brazilian has slowly become the Reds' talisman and player for the big occasion, with too many inch-perfect free-kicks and 30-yard curlers to mention.
Coutinho is now at a point in his career where he has to become truly world-class – hopefully we see him achieve that in a Liverpool shirt.
Sadio Mane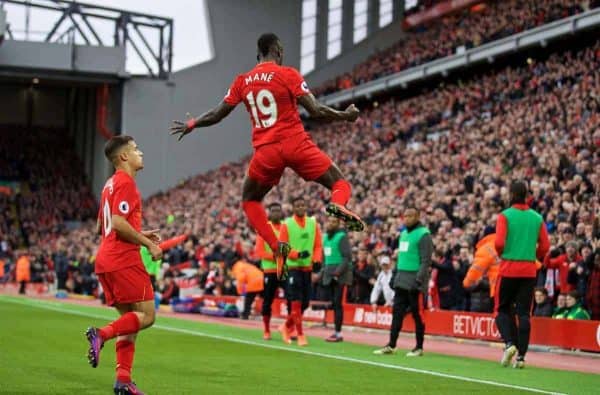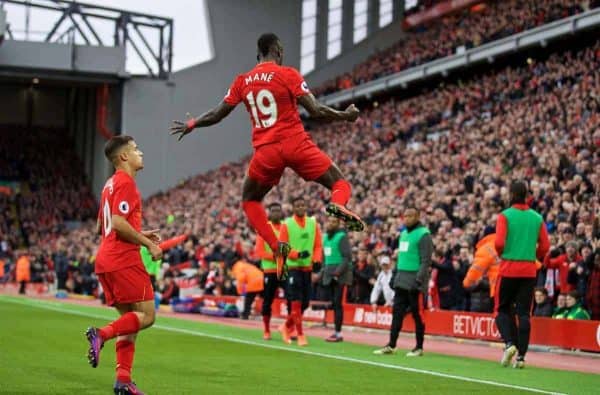 Perhaps this could be viewed as short-termism, but from what we have seen from Sadio Mane in one season, he is an enormously significant signing.
Very few expected him to be quite so good when he joined from Southampton last summer, but he hit the ground running with a sensational solo effort on his debut, at Arsenal.
His electrifying pace, clever movement and nerveless finishing helped him win Liverpool's Player of the Year award in 2016/17, and when he was missing because of international commitments and injury, it hurt the team badly.
Like Coutinho, Mane is still only in his mid-20s, meaning the best should still be yet to come. He has the potential to become a Reds legend one day.