Liverpool's move for RB Leipzig's Naby Keita has gained momentum in the last few days and the 22-year-old is a player who would fit perfectly in Jurgen Klopp's midfield.
Monday saw reports that Keita wants to move from the Bundesliga club, and that Leipzig will accept a bid of €80 million (around £70 million) for the energetic midfielder.
We spoke to Bundesliga commentator Keith Costigan, who has commentated on Leipzig's games in the 2016/17 season and seen exactly what the Guinean's qualities are.
Costigan explained how Keita is a box-to-box midfielder, not a holding player, and while there are similarities with N'golo Kante in terms of running output, Keita is much better going forward than the Chelsea man.
"He's sensational," praised Costigan.
"His movement is great and his first touch. When he plays a pass – he's not a (number) 6, he doesn't sit in front of the back four – he loves to get forward.
"Sometimes you say when players do that you lose your shape, but he has so much energy – he reminds me of Kante in terms of the output he does in running. He'll get beyond the back four, he'll make those runs, but he'll also get back in defensively."
Keita scored eight and assisted eight last season, showing his attacking output. And Costigan explained how he's the perfect fit for Klopp's midfield due to the style of play at Leipzig being so similar to Klopp's.
"He's played in a system that's, basically, a clone of what Klopp did at Dortmund and does at Liverpool; a high pressing system.
"He's the perfect fit for Klopp's Liverpool; good energy, much better going forward than Kante, he'll get goals as well."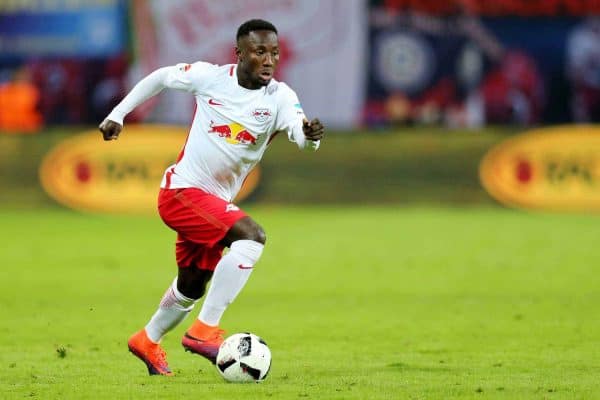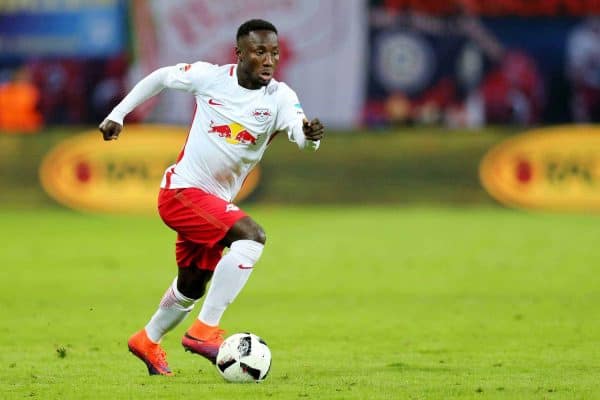 While Keita won't come cheap, at age 22 he's a player who could provide many years of service at Anfield and provide a long-term solution in the Reds' engine room.
A midfield of either Emre Can or Jordan Henderson holding, with Keita as the box-to-box midfielder and Philippe Coutinho as the more attacking third midfielder is a tantalising prospect.
With Adam Lallana, Gini Wijnaldum and Marko Grujic as other options in the centre midfield area, Klopp would have strong options in order to juggle a return to European competition.
Klopp seems to have identified in Keita and Virgil van Dijk two players who will significantly strengthen the spine of the Reds' first XI.