Liverpool have lacked top-class wingers for many years, but with Mohamed Salah set to join Sadio Mane on the flanks, that is about to change.
It has been a long-drawn-out affair, but the Reds are on the verge of completing their first big-money signing of the summer.
Salah is expected to join for a club-record fee from Roma, as Jurgen Klopp brings proven quality into his squad ahead of next season.
The Liverpool manager is trying his best to add the finishing pieces to his jigsaw, and securing the signing of Salah would be a major step forward, in that respect.
Apart from Mane, the Reds have nobody blessed with searing pace and end product from out wide—the thought of the two in the same side is a mouthwatering one.
For a generation of Liverpool fans, if not more, two out-and-out speedsters in wide areas has forever been nothing more than a pipe dream.
Wing Issues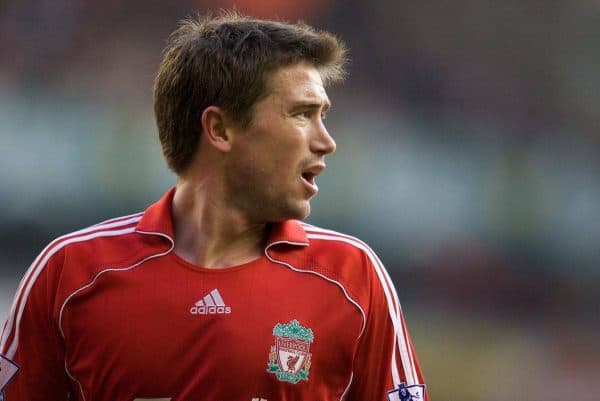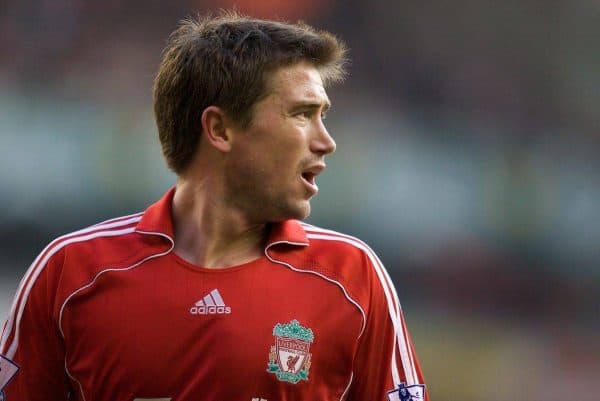 It feels like an awfully long time since the Reds could lay claim to having two genuinely effective wingers—a lot of the time, even one has been a stretch.
We have seen commanding goalkeepers and defenders, influential midfielders and world-class strikers strut their stuff, but speed and directness has been alarmingly lacking.
Too often, individuals have been played out of position there—Philippe Coutinho and Steven Gerrard have both excelled in wider areas, but are not naturals in the role—and a lack of width has so often been an issue.
Dirk Kuyt and Yossi Benayoun offered many positive attributes when deployed there, but their pace was relatively non-existent and they never stretched the opposition.
Harry Kewell felt like the perfect acquisition when he arrived from Leeds United in 2003, but his Liverpool career never reached anything more than adequate. The same applies to Albert Riera, Stewart Downing and a depressing amount more.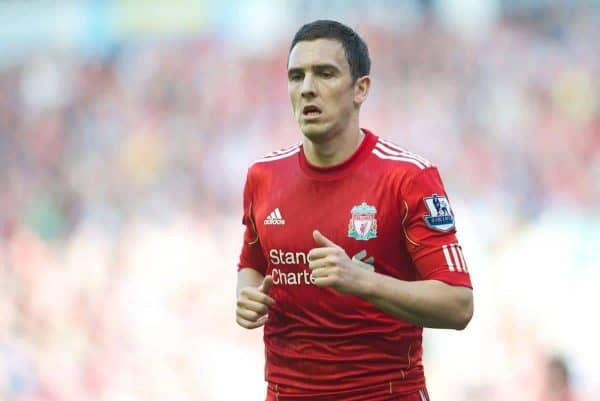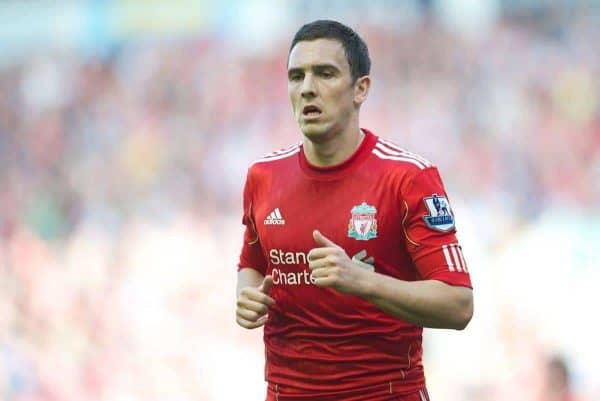 Prior to Mane's blistering first season at Anfield, it could actually be argued that the Reds hadn't been blessed with a truly top wide man since John Barnes.
Steve McManaman, Patrik Berger, Luis Garcia, Maxi Rodriguez and Raheem Sterling could all arguably be categorised as wingers, but like Coutinho and Gerrard, they are still players who were, or are, happier in central areas.
Mane showed us exactly what Liverpool had been missing for so long, and Salah's arrival could now make for a double act of epic proportions.
Double Act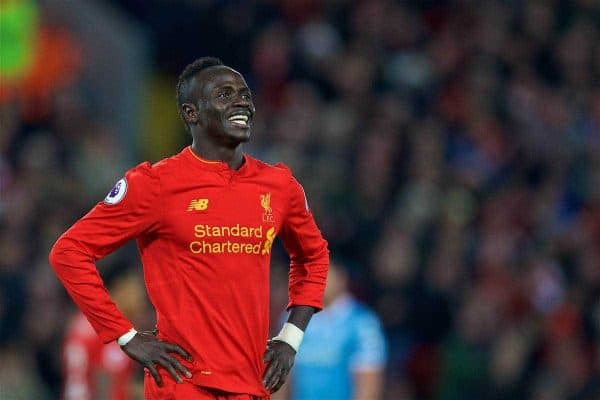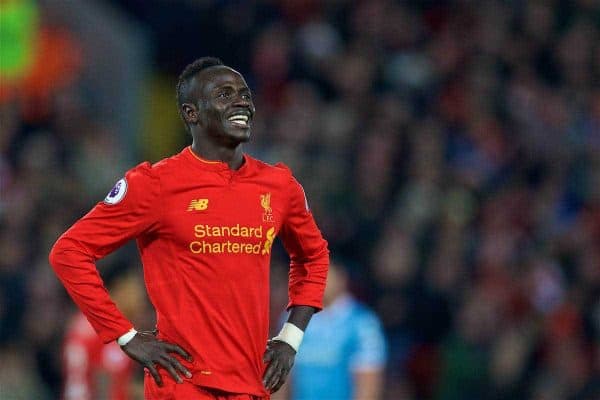 Liverpool were famed for their attacking football last season: a high-octane style full of invention, fearlessness and fluency.
On their day, no team in the country could live with them, with Mane, Coutinho, Adam Lallana and Roberto Firmino a quartet who produced some wonderful entertainment.
Quite how Klopp will fit all his key players into the team next season remains to be seen—someone like Lallana could lose his place, such could be the new-found depth within the squad—but Salah and Mane on either flank is a must.
The Egyptian is at his most effective on the right-hand side, so switching Mane to the left, where he can be equally lethal, looks like the sensible option.
The incredible speed at their disposal, coupled with an ability to both find the net regularly and register assists, will make them a terrifying proposition for any defence.
Between them, they scored 32 goals in 70 appearances last season.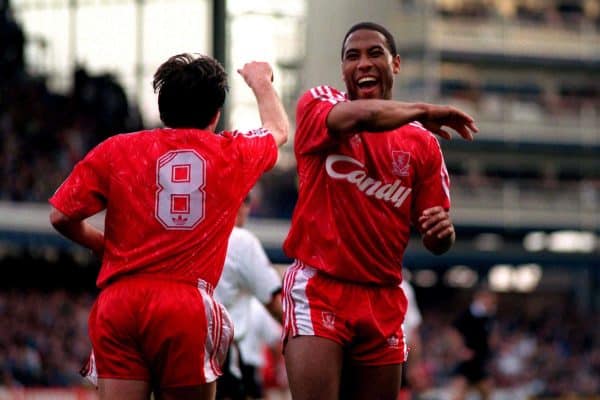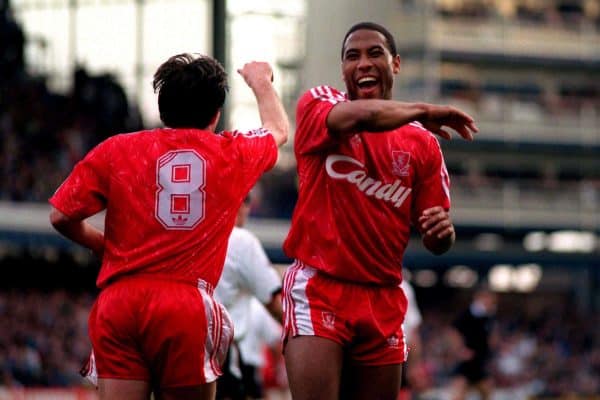 Not since Barnes and Ray Houghton have Liverpool had two wide players so effective and capable of making the Reds so balanced, and it could take them to the next level.
The Premier League years have shown us how vital brilliant wing pairings can be, with some of the best sides over the past quarter-century boasting strong double acts out wide.
Chelsea's title-winning team of the mid-2000s saw Arjen Robben and Damien Duff flourish in tandem, and it was a huge part of their counter-attacking game under Jose Mourinho.
Robert Pires and Freddie Ljungberg brought different but equally influential attributes to Arsenal's 'Invincibles', while Ryan Giggs and David Beckham guaranteed width and quality for Man United.
Jason Wilcox and Stuart Ripley for title-winners Blackburn Rovers; David Ginola and Keith Gillespie for a superb Newcastle United side—the list goes on.
In the present day, you can see how key Sterling and Leroy Sane could become to Pep Guardiola's Man City, and Salah and Mane should be no different.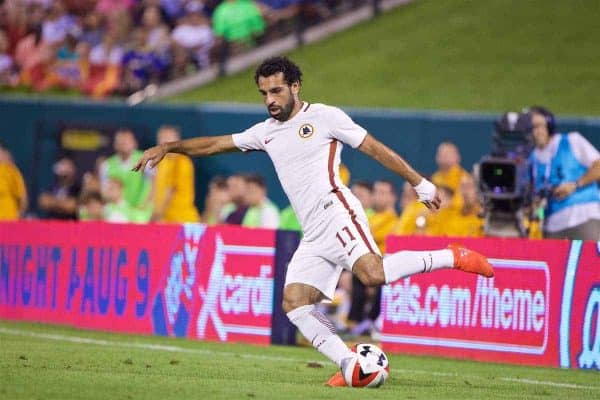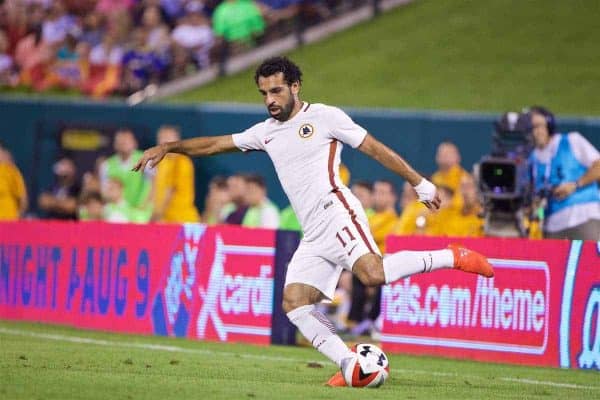 It was always essential that Liverpool signed a player of Mane's ilk, and we saw how lost the team looked without him last season.
Whenever the Senegalese flier wasn't present, the Reds were so much more one-paced and predictable, and he ensured a fear factor that blistering pace and top-level decision-making can do.
Should Mane miss another chunk of action in 2017/18, Klopp will know his options are stronger this time around—he could yet bring in another wide player—but having the ex-Southampton man and Salah on the pitch at the same time is the perfect scenario.
The thought of them wreaking havoc with their speed, movement, finishing and work rate should be enough to keep you smiling throughout the summer.