Former Liverpool midfielder Xabi Alonso admits the Reds never expected to win the 2005 Champions League, and has spoken of his admiration for the Premier League.
Alonso has recently retired from football, bringing an end to a fantastic career that started at boyhood club Real Sociedad and ended at Bayern Munich.
Between those spells, the 35-year-old spent five years at Liverpool, where he became a modern day legend and one of the Reds' most popular foreign players in history.
Alonso famously won the Champions League in his first season on Merseyside, and speaking on Copa90's 'Poet and Vij Present!' interview, he discussed how that night was one of the highlights of an amazing footballing life.
"There are a few (highlights) actually," said Alonso.
"Of course, winning the World Cup (with Spain) is one. When I was growing up and watching World Cups in Italy and the Unites States, I would never have imagined having that trophy in my hands.
"To be able to grab the trophy felt like I was at the peak of football and that things would never get better after that.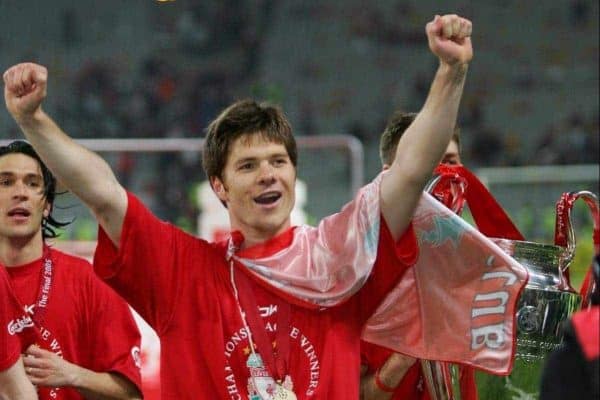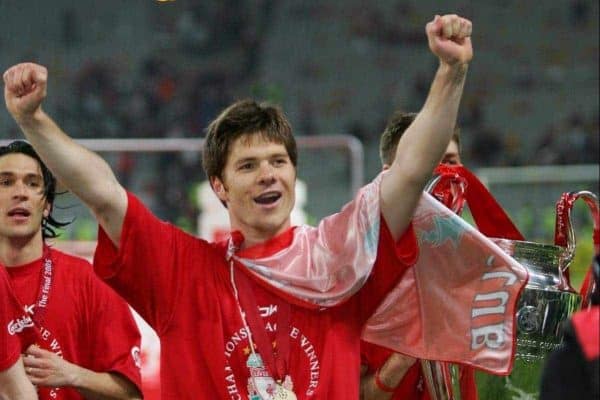 "Winning the Champions League with Liverpool after so many years, and winning the Champions League with Real Madrid after chasing it for such a long time, it was like 'wow!'.
"I don't think in anyone's mind when we (Liverpool) started in the group stage did we think we would win the trophy.
"We said we would go step by step and see how it goes. To be honest, we were not the best team, and that's why it felt even better.
"It was such a big surprise for everyone that we got into the final, having beaten a top Chelsea side in the semi-finals."
Alonso couldn't help but slyly mention Luis Garcia's controversial goal that settled the semi-final, saying with a pinch of salt, "I saw it go in. Me and the linesman, no-one else!".
The legendary Spaniard also discussed his goal in the unforgettable final win over AC Milan, admitting he has never moved so fast, having fired home the rebound after his penalty was saved by Dida.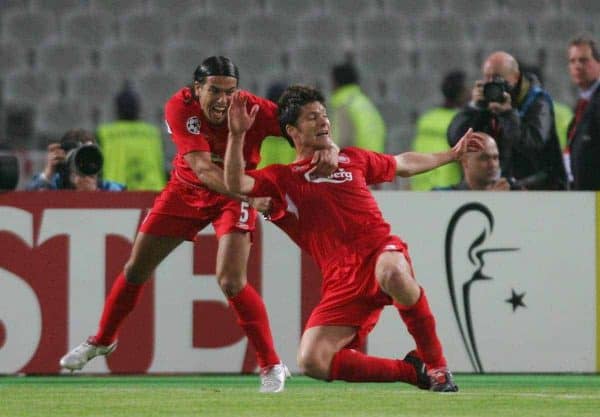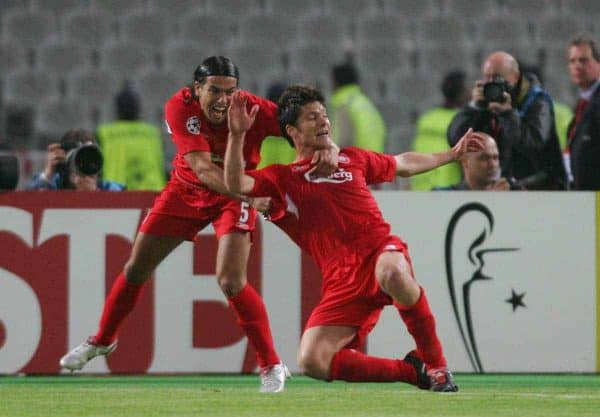 "It was my quickest five metres ever," he joked.
"I am not the quickest player but that was like a Gareth Bale sprint.
"I said 'no Xabi, you can't miss this one', which is why I reacted so quickly. If I hadn't, it would've been a different story."
Finally, Alonso admitted the Premier League is his favourite, singling out some special praise for Anfield at the same time.
"I have always loved the atmosphere and thrill of the Premier League," he said.
"It is special how the people live and how passionate they are in this country. I played in a temple like Anfield, which made it very special."