Brazil manager Tite has explained why Liverpool striker Roberto Firmino was left out of his squad for June's friendlies against Australia and Argentina.
Tite's side lost to their South American rivals, before beating Australia 4-0 in Melbourne, with Philippe Coutinho starting in both games.
While the Reds' No. 10 took a focal role for Brazil, captaining his country for the first time against the Socceroos, Firmino was left out of the Selecao.
The 25-year-old returned for the first day of Liverpool's pre-season training on Wednesday as a result, providing Jurgen Klopp with one of his key names from the start of the summer.
And Tite, revealing why Firmino was left out of his squad for the two friendlies, said this was due to his fitness issues towards the end of last season.
"Firmino was in poor physical condition, he only played for Liverpool because of the importance of the games. I decided to rest him," he explained.
"Klopp asked us to spare both players, however the medical report showed Coutinho is ready, so we told Klopp that we will select him.
"Firmino wouldn't have played if Liverpool weren't fighting for a Champions League spot.
"We understood his medical condition so we spared him.
"Klopp wanted Coutinho to rest, but I insisted on selecting him because I had never tried him in central midfield, I wanted to do it."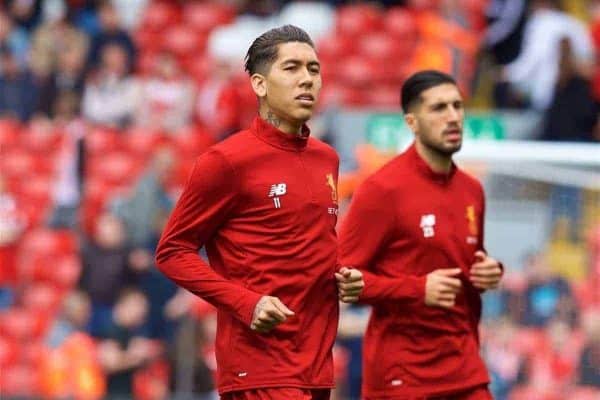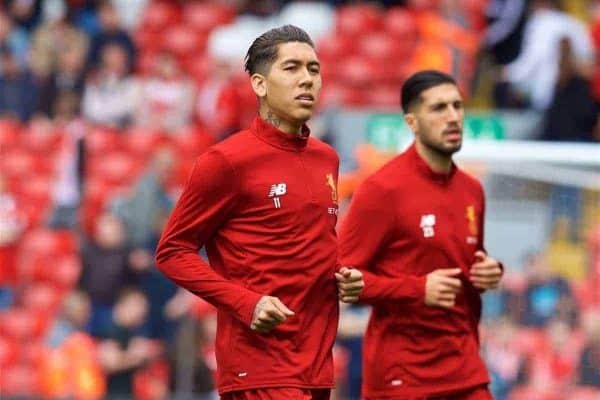 Firmino started eight of Liverpool's final 10 games of the 2016/17 campaign, coming on as a half-time substitute in the 2-1 comeback away to Stoke City on April 8.
The striker missed May's 4-0 victory away to West Ham entirely, with Klopp forced to rest him due to an intense schedule.
Only Nathaniel Clyne (3,616) played more minutes for the Reds last season than Firmino (3,463), highlighting the intensive campaign the Brazilian endured.
His all-action role at the tip of Klopp's attacking line requires a high-energy output, and this clearly took its toll in the latter stages of last season.
Tite's decision to omit Firmino from his squad for June has benefited Klopp greatly, allowing his new No. 9 a lengthy period of rest before a busy campaign fighting on four fronts.
Taking up the iconic shirt following Mohamed Salah's £36.9 million move from AS Roma, Firmino is set to continue his key role next term.
Firmino played through injury to ensure Liverpool finished in the Premier League's top four, scoring twice and assisting four in those final nine appearances.
But the ex-Hoffenheim forward should now begin the new campaign revitalised.