RB Leipzig head coach Ralph Hasenhuttl spoke to Sky Sport Germany on Saturday to reiterate a public stance that Naby Keita is not for sale.
* Chris Williams reports for This is Anfield.
The Saxony club have been vociferous in their outward statements since mid-May; however, as reported by Bundesliga website Fussballstadt as well as Goal and the Liverpool Echo, the noises from within the Leipzig boardroom could not be further from their outward messages.
Sporting director Ralf Rangnick is against any sale, but business elements within the club have accepted the position that an official approach for €75 million (£65.7 million) would be 'ridiculous' to turn down.
There appears now to be a very real split within the higher echelon of the club.
Although Leipzig do not need to finance new arrivals with sales, there is an opinion that an improved offer on the bid turned down last week would see the deal over the final line.
The Guinean only arrived at the RedBull Arena 12 months ago for €15 million, and the fact Liverpool are preparing to offer close to five times that value—for a player only proven over one season—has started to appeal to businessmen within the club.
Keita is desperate to join the Reds, encouraged throughout by talk of the club from fellow Arena11Sports client, Sadio Mane: the Liverpool attacker has settled into life on Merseyside quickly and has convinced Keita that he could do the same.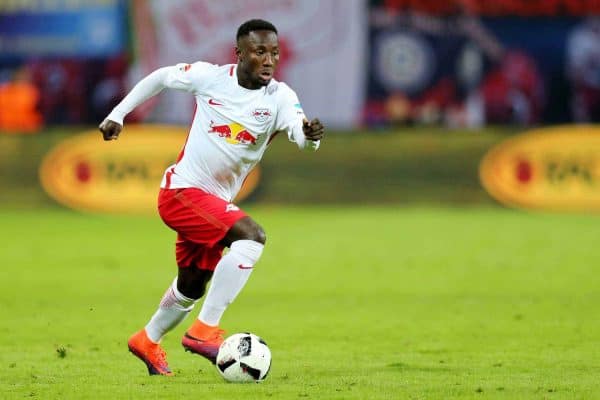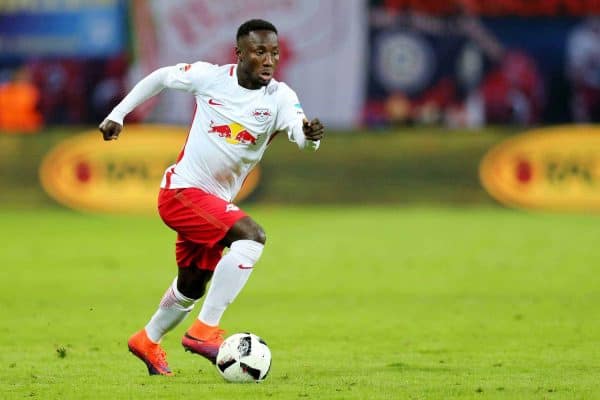 Guinean journalist, Amadou Makadji, broke the news that Manchester City had spoken to the player's agency about a move to the Etihad, with Keita responding that he only wishes to play for Jurgen Klopp.
Leipzig's outward approach may be a final attempt to save face after a nine-week long stance of 'no means no'.
There was a real feeling within the Bundesliga side that Liverpool would not make an official offer that could be considered good business; their opening offer of €65 million was not expected and has raised serious discussions behind the scenes.
Keita didn't take part in Leipzig's first pre-season friendly after complaining of a stomach ache—he did, though, make an appearance in the 2017/18 squad photoshoot on Saturday morning.
A further bid from Liverpool is expected early next week. The Reds have already enquired about potential payment structures for any necessary fee on initial rejection, according to sources within the Bundesliga club.
The structure of any payment would require lengthy discussions even in the event of a fee being agreed.
Leipzig would be keen to receive the Bundesliga record transfer value in two tranches, preferring this over an expanded arrangement based on multi-payments and result-dependent add-ons.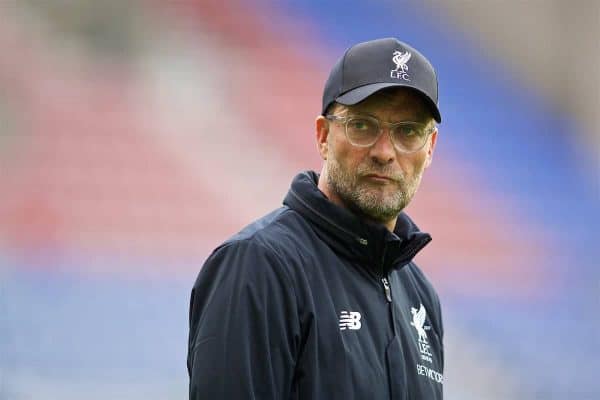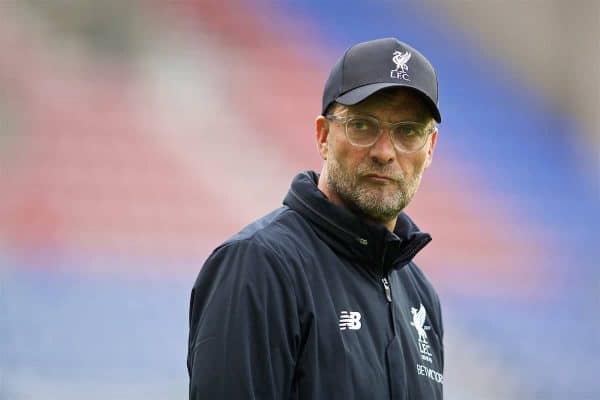 German sides have been resilient in acquiring transfer fees on their terms; Anthony Modeste was subjected to a drawn-out affair before finally joining Chinese side Tianjin Quanjian.
FC Koln held out to receive the €35.7 million over terms suitable to them and not to the purchasing club.
ESPN's Stephan Uersfeld reported on the conclusion of the deal that Koln had originally terminated discussions "after the parties involved were not able to reach an agreement."
Modeste joined the Bundesliga side as they began pre-season before the deal was resurrected.