Arsenal Football Club remains a divided place, with Arsene Wenger's future once again threatening to dominate a season of both good and bad.
When we play them August 27 (home); December 23 (away)
Last season: Won 3-1 (home); Won 4-3 (away)
As is the case with the majority of the top six sides, you just don't quite know what to expect from Arsenal this season.
On their day, they can play a brand of football as entertaining as anything in the country, but they can also look woeful when things aren't going their way.
With Wenger still at the helm, it is hard to see the same old mistakes not being made, but then again, the same correct decisions should also come to the fore.
Alexandre Lacazette is a potentially excellent signing from Lyon, but there is also a lingering feeling that he will find the step up from Ligue 1 to the Premier League tough. His impact will be vital either way.
Keeping Alexis Sanchez is enormous, and if he doesn't sulk and then fires alongside Lacazette and Mesut Ozil, Arsenal will thrive more often than not.
With rivals strengthening and Europa League football a giant burden, though, it is hard to see the Gunners in the top-four in 2017/18.
Arsenal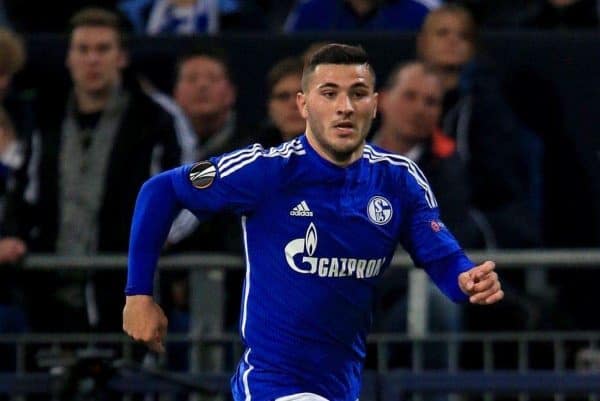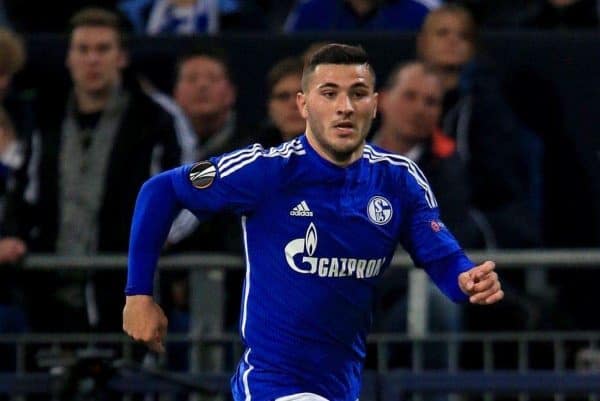 Players IN: Sead Kolasinac, Alexandre Lacazette.
Players OUT: Wojciech Szczesny, Yaya Sanogo.
Best XI: Cech, Bellerin, Mustafi, Koscielny, Monreal, Kolasinac, Ramsey, Xhaka, Ozil, Sanchez, Lacazette.
We spoke to Arsenal season ticket holder Faisal Khan (@fkhanage) to see how highly he rates the Gunners and the Reds ahead of the new season.
How optimistic or pessimistic are you for the new season, and why?
I am always optimistic at the start of a new season. Despite our worst league campaign under Arsene Wenger last season, we did win our third trophy in four years and so #WeGoAgain.
I think we've made some sensible additions to the squad in Sead Kolasinac and Alexandre Lacazette, and I believe we have one or two more to add before the end of the transfer window.
The critical factor for us will be depth and resilience in central midfield; relying on Santi Cazorla and Jack Wilshere to stay fit would be gross negligence.
If we can hold on to Alexis Sanchez for at least one more season and you just never know. It's the hope that kills you.
What are your aims for the season?
The aim has to be to win the Premier League title. It's been far too long, for reasons many of us understand, but Arsene Wenger has had unquestionable wealth in recent years and there can be no excuse for not competing.
Winning it would be a huge achievement, but as things stand, it's an unlikely feat. As much as I would like to bin the Europa League, I do think it's a trophy that is winnable so it would be nice to go on a cup run in random parts of Europe as well as successfully defend the FA Cup.
It would be nice to have a season free of injuries, for once. Maybe I'm asking for too much.
Anything else that's new for you this summer?
It's Wenger's 21st season in charge of Arsenal. The only thing that is new for us is that our Emirates Stadium will now be completely powered by renewable energy; using recycled water and converting all food waste to fuel.
Nothing to see here. Tumbleweed.
The Emirates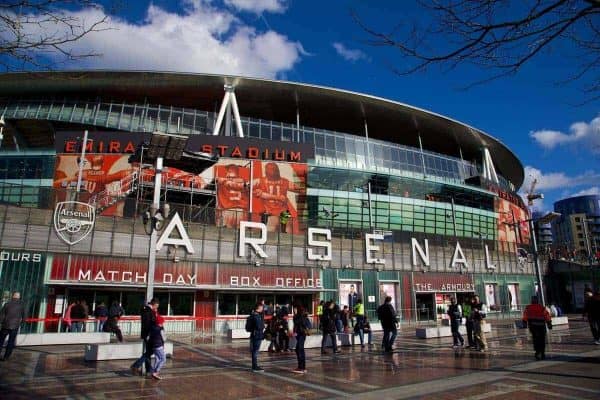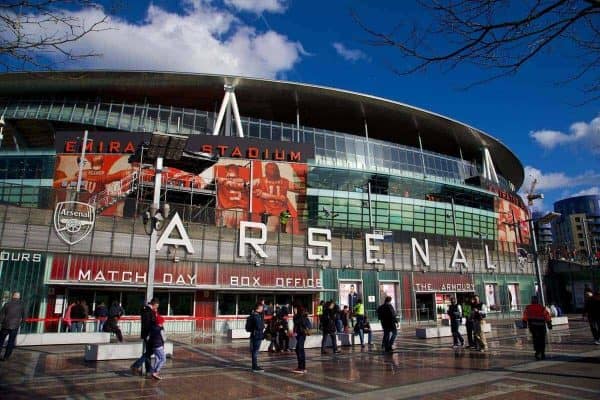 Capacity: 60,432
Away fans' pubs: The Drayton Arms/Park, or for a mixture of home and away supporters, Twelve Pins and/or The Blackstock. I must add, if you like pies, you must swing by Piebury Corner on Holloway Road or Kings Cross. They are elite.
One piece of advice for visiting fan: You will be reminded of Anfield '89. I've no doubt about this.
Liverpool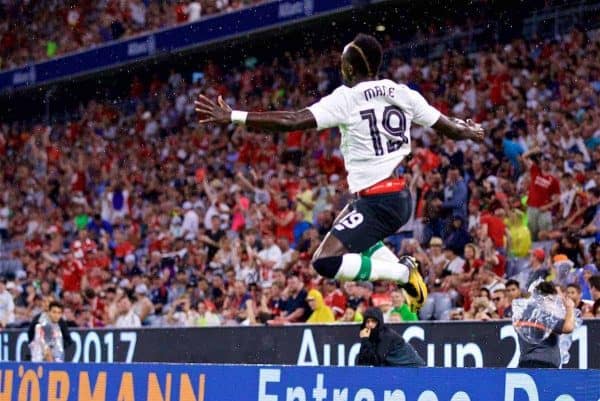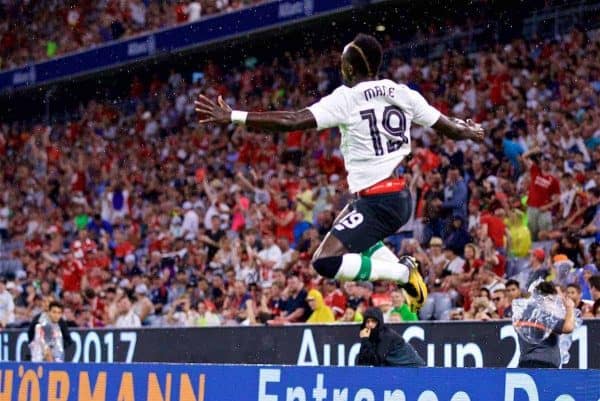 How do you rate Liverpool's chances heading into the season?
It's so tough to call this season. I think the top six clubs could all justify their title ambitions and it will be very exciting.
I don't think you're good enough to win the league just yet; Chelsea, Man City and Man United would have to be the three favourites at this moment.
A lot depends on whether you can hang on to Philippe Coutinho and I think you need at least one world-class defender as well as a proven centre-forward (Daniel Sturridge is class, but is so unreliable).
It will also be interesting to see how you fare with the Champions League. If I had to stick my neck out, I think you'll miss out on a top-four place and have a good cup run or two but ultimately, you will not win any trophies.
Do you think Alex Oxlade-Chamberlain will remain an Arsenal player, or is a move to Anfield possible?
I think Alex Oxlade-Chamberlain is happy at Arsenal and I also understand that he has agreed terms on a new contract, but his agent is being very cheeky. I don't think he will move this summer.
Predictions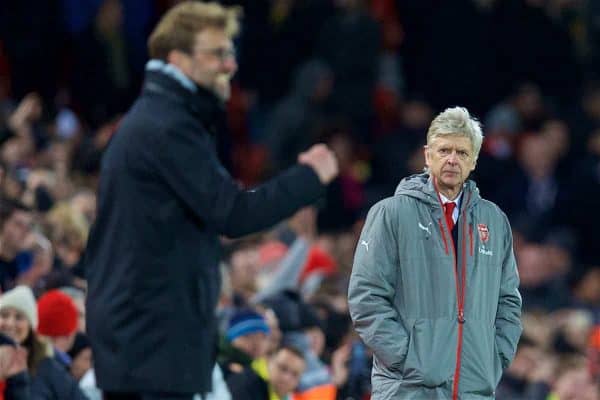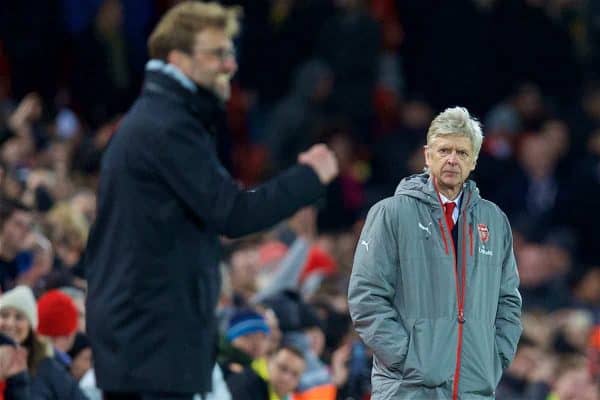 TIA's Arsenal Predicted Finish: 6th * Average of the TIA writers predictions.
Where Faisal says Arsenal will finish: 1st. Obviously. Nah, 4th
Where Faisal says Liverpool will finish: 5th, above Tottenham and Everton, though. Yay.