Thousands of Liverpool fans will be making away trips up and down the country this season, with an eclectic mix of Premier League grounds to visit.
The Reds' first match of the 2017/18 season is now very much on the horizon, as Jurgen Klopp and his players prepare to do battle.
Watford's Vicarage Road is the first away day of the campaign, with Liverpool visiting 18 more top-flight grounds in the league between now and May.
We know all about Anfield, but here's the lowdown on the other 19 current Premier League stadiums, including input from rival supporters on how best to enjoy the day.
Arsenal – The Emirates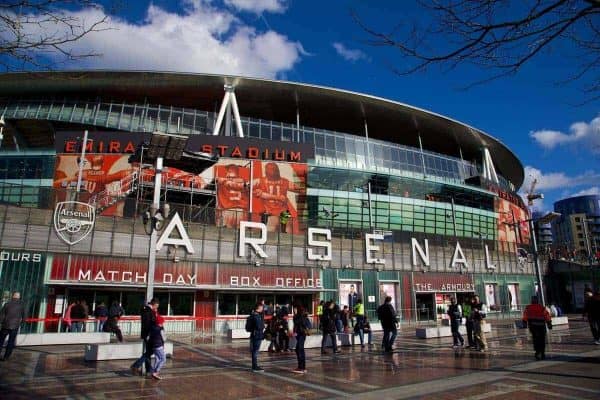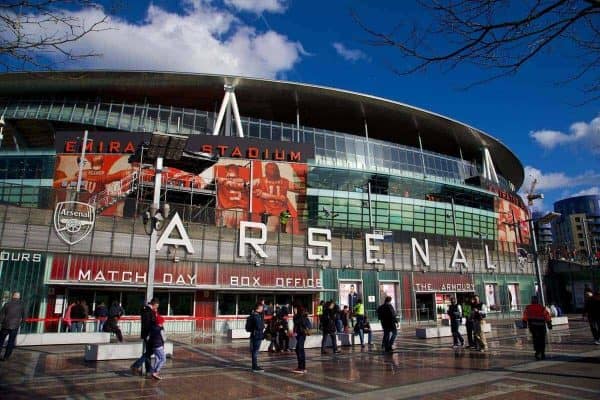 Capacity: 60,432
Away fans' pubs: The Drayton Arms or The Drayton Park, or for a mixture of home and away supporters, Twelve Pins or The Blackstock. I must add, if you like pies, you must swing by Piebury Corner on Holloway Road or King's Cross. They are elite.
One piece of advice for visiting fans: You will be reminded of Anfield '89. I've no doubt about this.
Bournemouth – Dean Court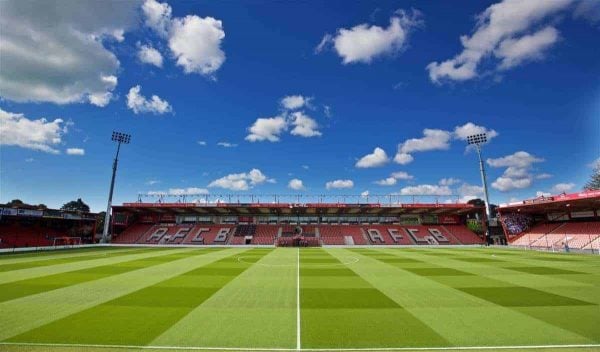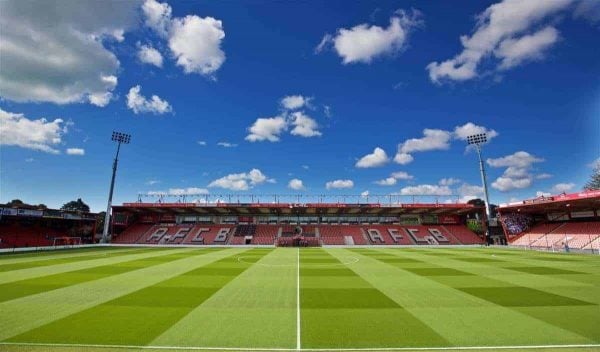 Capacity: 11,464
Away fans' pubs: You could be in trouble—the Sir Percy Florence Shelley Wetherspoons in Boscombe closed in May. It was the main away fan pub!
There is the Bell Inn in Pokesdown (no it's not my family business), otherwise you may have to head into the town centre. Let's hope the new ground caters for away fans better.
One piece of advice for visiting fans: Don't judge Bournemouth by Pokesdown and Boscombe—there's much more to see and do, so make a weekend of it.
Brighton & Hove Albion – AMEX Stadium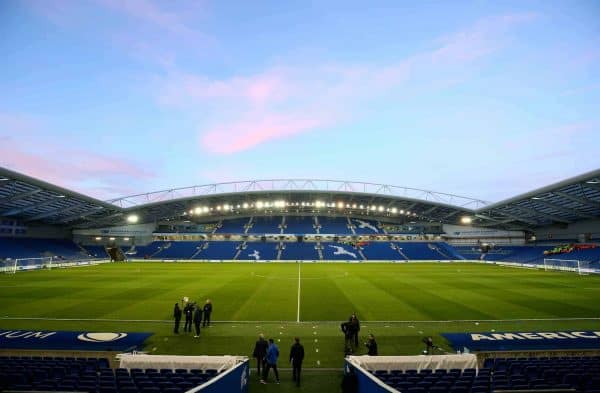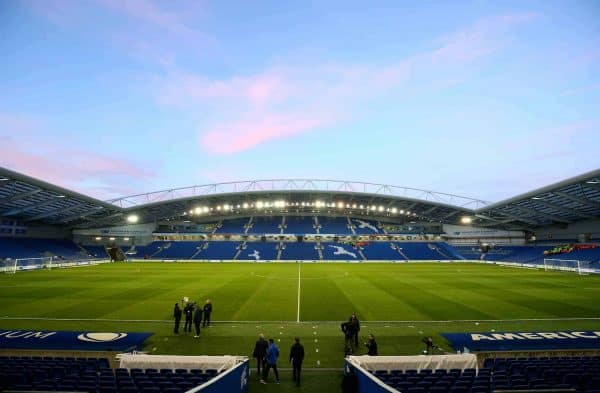 Capacity: 30,750
Away fans' pubs: Despite being an impressive stadium, many away fans to visit the AMEX stadium feel the location is a downside.
Once you get to Falmer station, your only real option for food and drink is at the ground. Therefore, in terms of pre-match drinking, Brighton town centre is your best option, filled with a wide variety of different pubs to visit.
As you leave the station, pubs such as the Railway Bell are very much Albion pubs. Despite being no real designated away pubs, as you walk down Western Road (leading down from the station) pubs and bars such as Wetherspoons, Walkabout, Yates and many more pubs welcome away fans.
One piece of advice for visiting fans: As previously mentioned, most travelling fans will spend pre-match in the centre of Brighton. Down here we are not blessed with a very competent train service.
Therefore, my main piece of advice would be to allow yourself enough time when travelling from Brighton to Falmer station. The train is only a short 10-minute journey, but the closer you leave to kickoff, the more the queues at Brighton station will build.
If you are driving down, the Bridge car park will probably be your best option in terms of parking close to the stadium, located just a five-minute walk to the ground (walkway leading to the stadium).
A parking ticket can be purchased via the club's ticket office—£13 in advance or £15 on the day.
Burnley – Turf Moor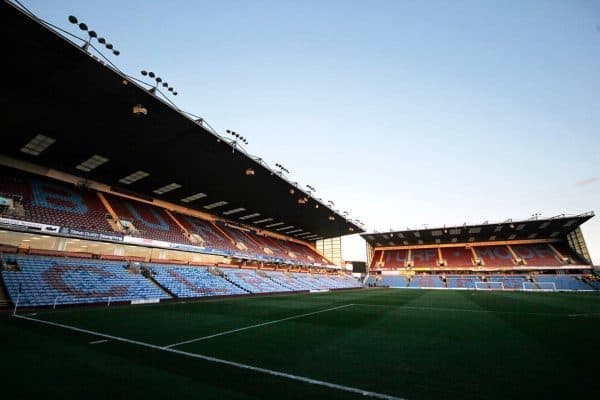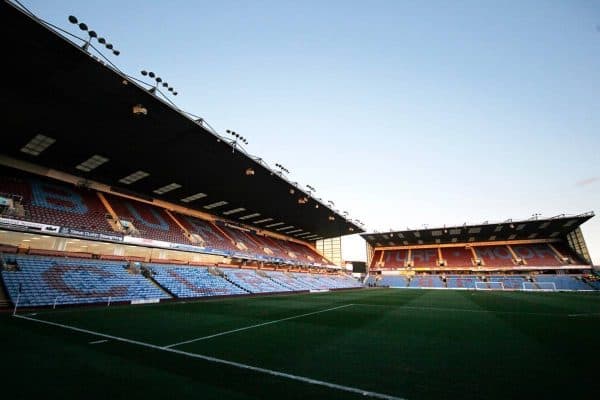 Capacity: 21,401
Away fans' pubs: The Cricket Club; the club house at the cricket club welcomes home and away fans (including colours) and is handy for where you park.
One piece of advice for visiting fans: Wear something comfortable—your seats are still wooden!
Chelsea – Stamford Bridge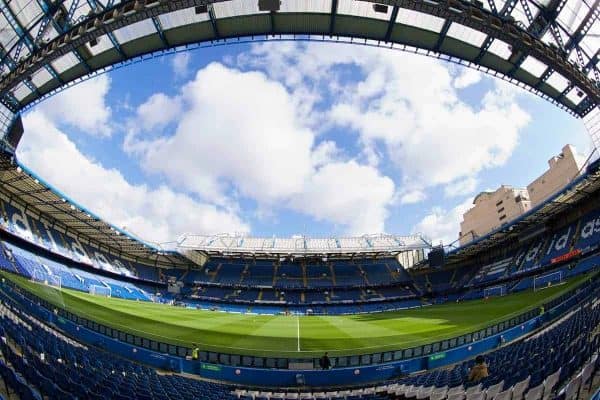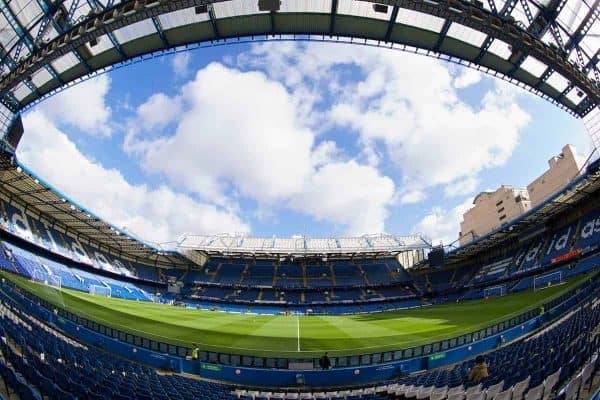 Capacity: 41,663
Away fans' pubs: The Courtfield Tavern next to Earl's Court tube station is away fan friendly, apparently, but this could easily be a setup!
One piece of advice for visiting fans: Away fans who turn up within 30 minutes of the gates opening (two hours before kickoff) can get a pint of beer, hot dog or pie for £2.50 inside the stadium.
Crystal Palace – Selhurst Park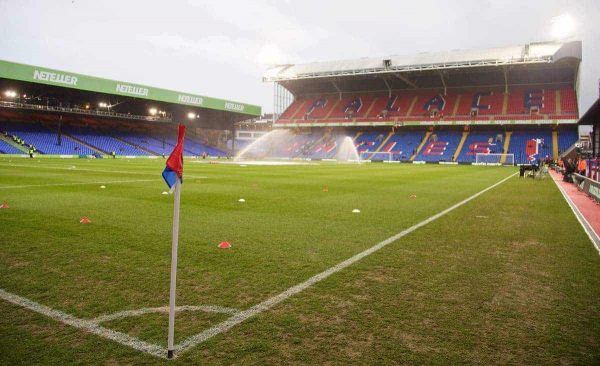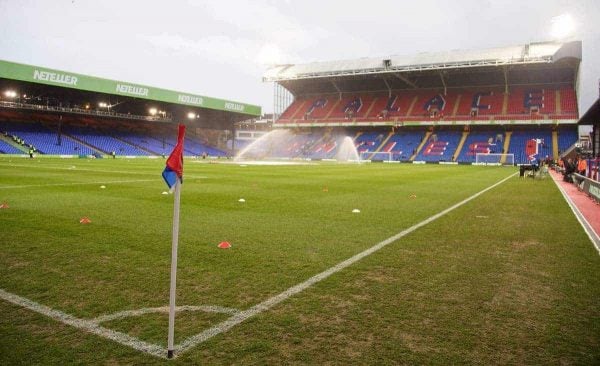 Capacity: 25,456
Away fans' pubs: The best option for away fans to have a drink without being harassed is to show your ticket at the door in Thornton Heath. There is also either the Wetherspoons directly opposite the station or the Prince George on the way to the ground, which away fans frequently use.
If you go to Selhurst or Norwood Junction you'll struggle to find a pub that allows away fans in these days.
One piece of advice for visiting fans: Try a modern south London cuisine and head to one of our various fried chicken outlets. Morley's would be my recommendation. Be wary of the troubles you may have on the toilet the next day, though.
Everton – Goodison Park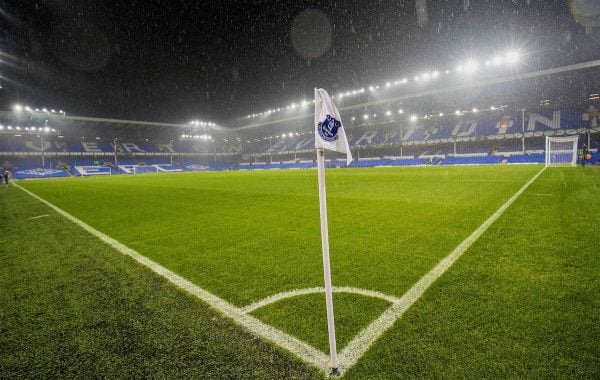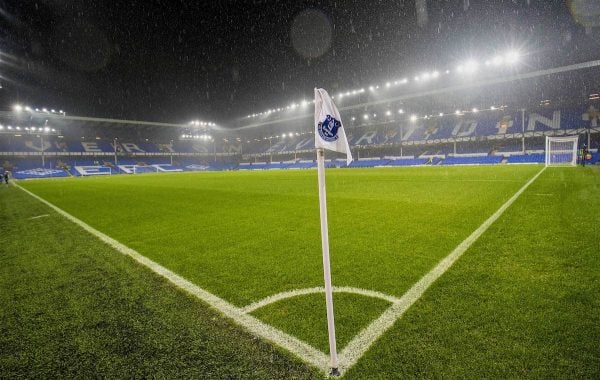 Capacity: 40,157
Away fans' pubs: Any on the red side of Stanley Park!
One piece of advice for visiting fans: 'Enjoy' Goodison while you can. It won't be around much longer. I know everyone complains about it (even us) but there are so few stadia like it, especially in the Premier League. The last connection to a bygone era.
Huddersfield Town – John Smith's Stadium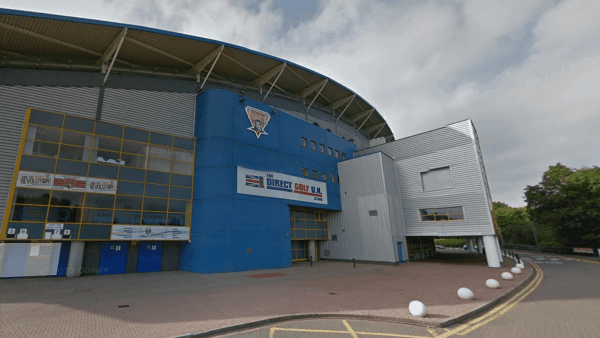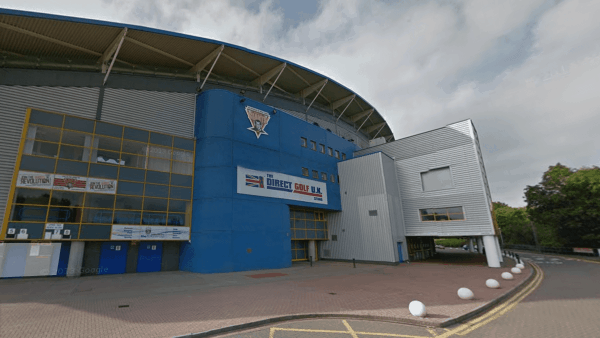 Capacity: 24,500
Away fans' pubs: The Ropewalk next to the stadium complex welcomes and caters for away fans—along with this, there is the Cherry Tree located close to Huddersfield station.
The Head of Steam is also another option, which is located directly on Platform 1 at Huddersfield station.
One piece of advice for visiting fans: The best entrance for away fans to come to the ground is down Gasworks Street/Stadium Way. This will directly lead you up to the correct side of the stadium an away fan requires to come and watch the match.
Leicester City – King Power Stadium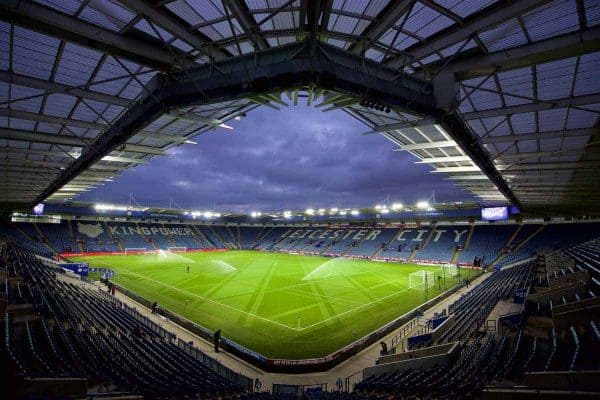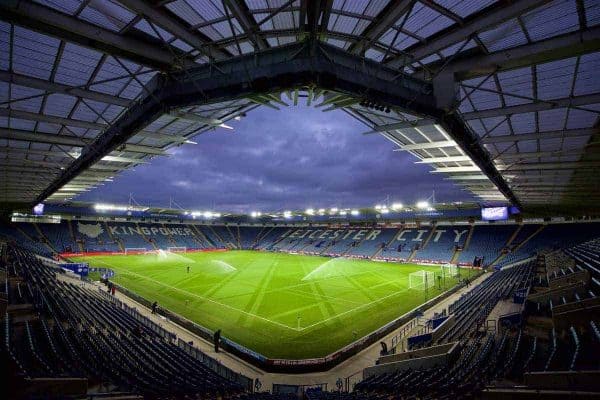 Capacity: 32,312
Away fans' pubs: The Counting House in Freemen's Common has a nice mix of both home and away fans, and is on the way to the ground. The same applies to the Soaring Eagle Spur Steak and Grill, which is located over the road from the stadium itself.
Man City – Etihad Stadium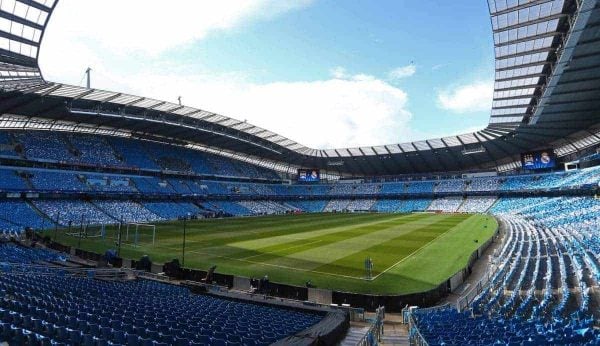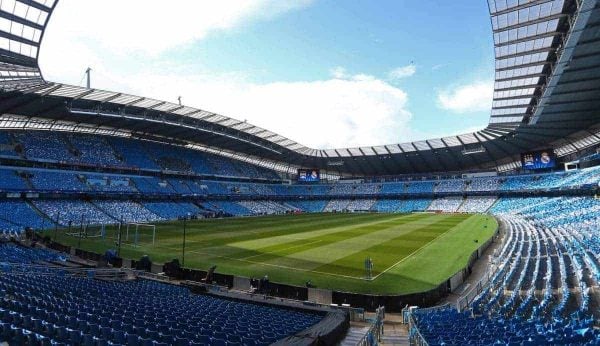 Capacity: 55,097
Away fans' pubs: Around the ground is all City and not really advisable. Piccadilly has loads of ace pubs and only a decent walk/hop-in-taxi away.
One piece of advice for visiting fans: Singing 'where were you when you were shit?' only prompts rolled eyes and vicarious embarrassment. It's pure Norwich.
Man United – Old Trafford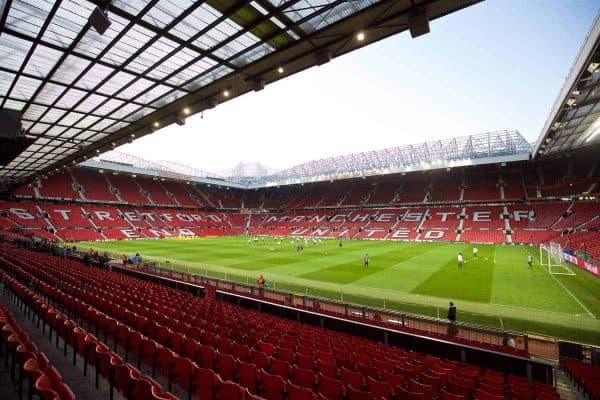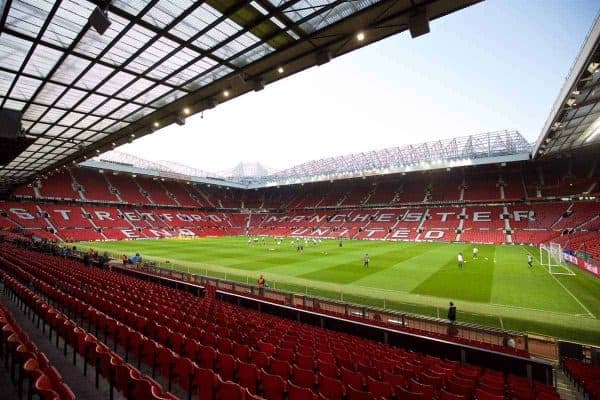 Capacity: 75,643
Away fans' pubs: Hotel Football
Newcastle – St James' Park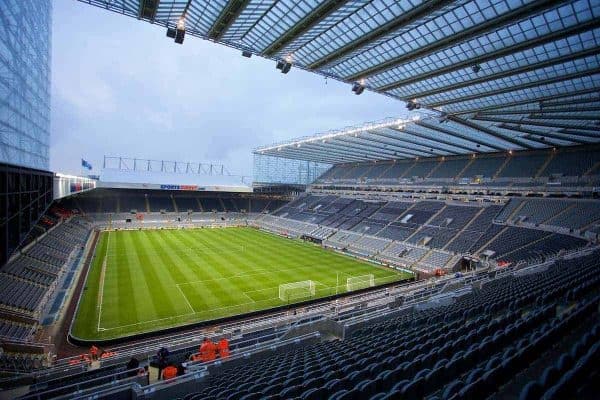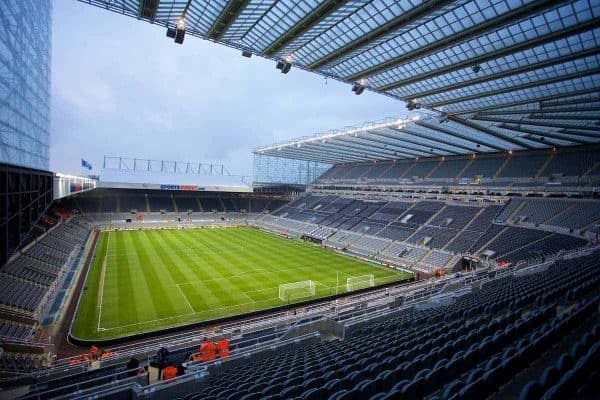 Capacity: 52,354
Away fans' pubs: There are just loads and loads. I'd say just head to the ground from the station and you'll pass 20 bars on the way that would cater for away fans (if you take the right route).
Centurion at the station normally has plenty of away fans in. Sam Jacks caters for fan 'banter' between fans and strippers—if that's your thing!
One piece of advice for visiting fans: Make a weekend of it. Remember 12,000 home fans go up and down the same number of stairs you do to get to your seat, and they do it every other week. They don't moan. So please follow their lead.
Southampton – St Mary's Stadium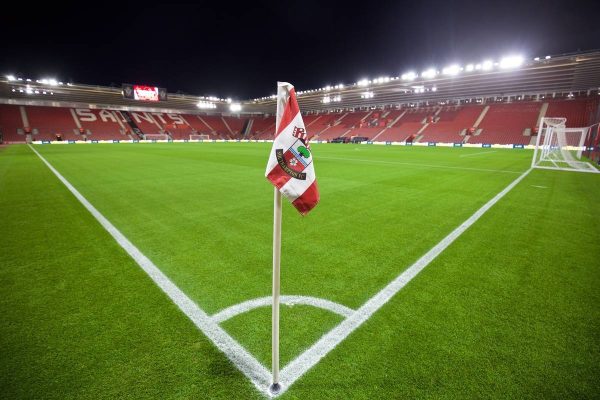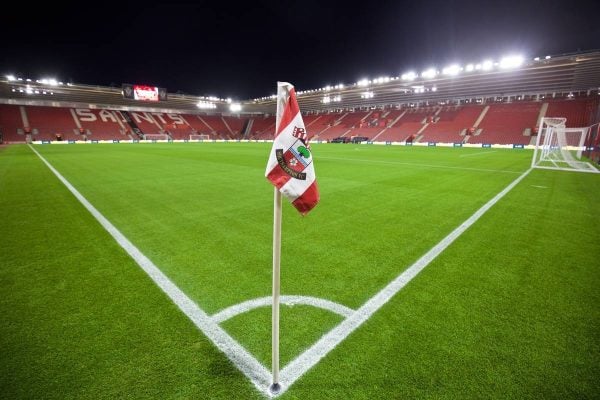 Capacity: 32,505
Away fans' pubs: There are plenty of pubs in the city centre between the station and the stadium, but the main away pub is Yates'.
One piece of advice for visiting fans: If you are drinking in the city centre before games, remember it is a 20-minute walk to the ground. It's very easy to lose track of time and miss kickoff.
Also, don't try and drive to the ground—the parking and traffic near the stadium are horrendous. Park somewhere like Ocean Village which is a 10-minute walk away.
Stoke City – Britannia Stadium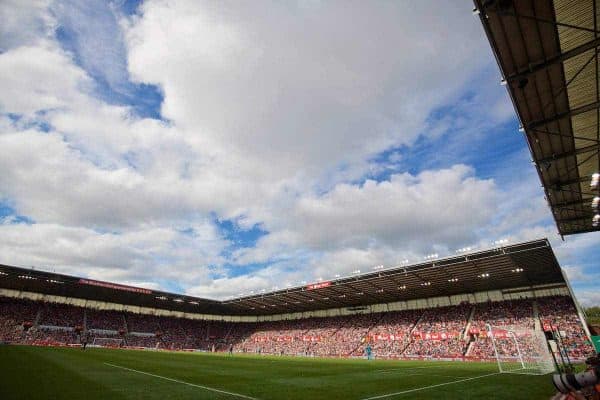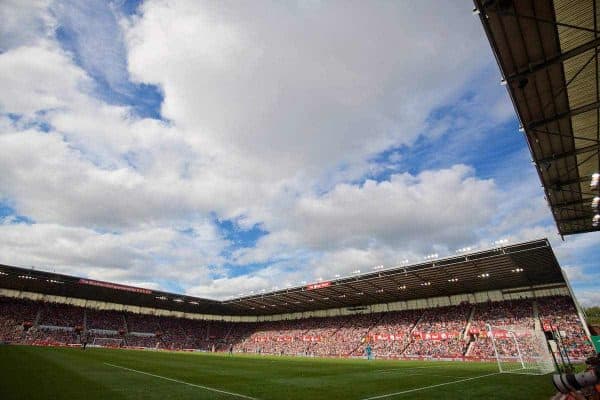 Capacity: 27,902
Away fans' pubs: It's a fair walk to the ground from most of the pubs in Stoke-on-Trent itself, but the Glebe pub near the station is one of my favourites.
I tend to drink in Stone (a short train away) after a Stoke game, but there's the Power League near the stadium and Hem Heath at the bottom of Stanley Matthews Way.
One piece of advice for visiting fans: We've heard 'Stoke is a shithole' before. Get new chants.
Swansea City – Liberty Stadium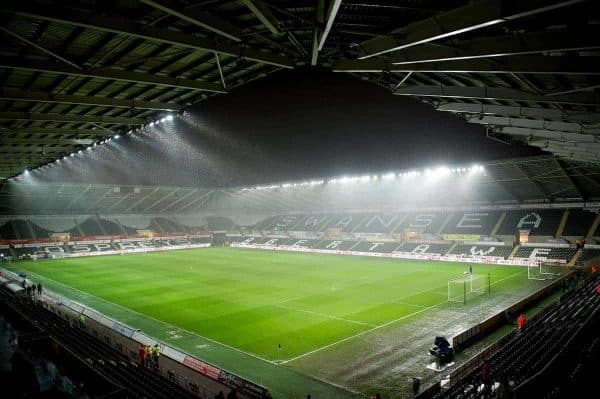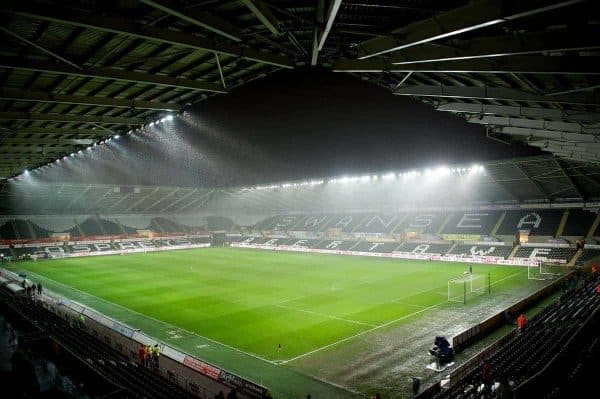 Capacity: 20,520
Away fans' pubs: A lot of away fans tend to head for the Harvester and outside bars for drinks near the stadium. The Landore Social Club is cheap and welcome to away fans.
One piece of advice for visiting fans: Wind Street is full of pubs and bars and is worth a visit in the city centre before heading to the stadium.
Tottenham – Wembley Stadium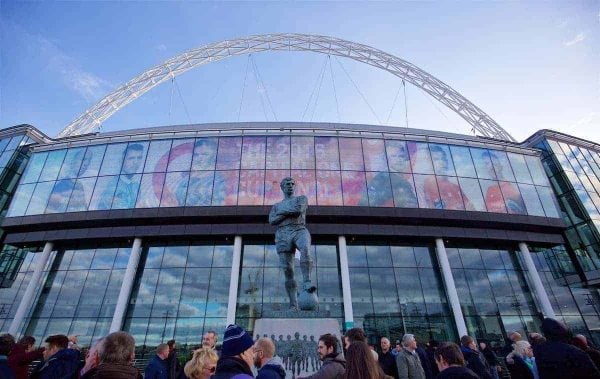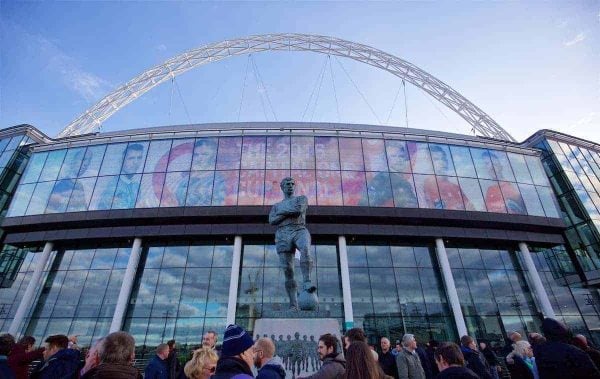 Capacity: 90,000
Away fans' pubs: Fans often drink in central London, at pubs dotted along the many underground stations en route to Wembley Park and Wembley Central stations, and Baker Street is a good example of this.
Many fans also enjoy the many pubs near to London's mainline railway stations, before making their way to Wembley nearer to kickoff time.
Watford – Vicarage Road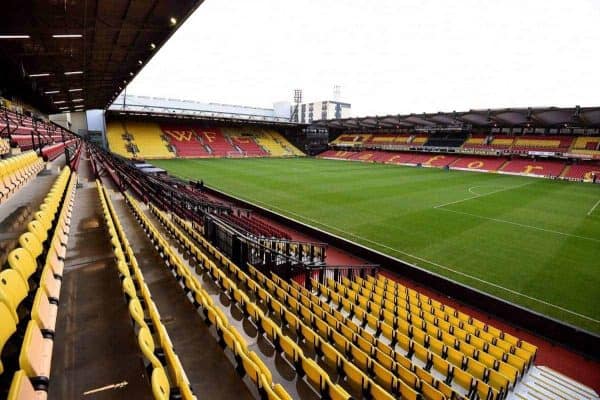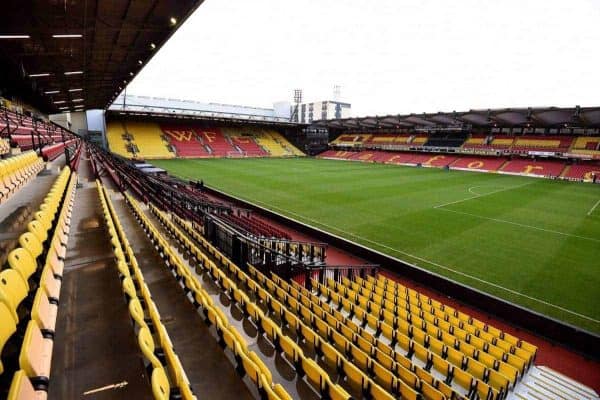 Capacity: 21,577
Away fans' pubs: Oddfellows or Moon Under The Water.
One piece of advice for visiting fans: On a practical level, beware of parking in the local residential streets. There are strict parking regulations and they are enforced by a predatory gang of eagle-eyed traffic wardens.
If you are looking for a pre-match beer, don't be tempted to head into the ground—there is no alcohol served in the away end. No parking and no booze—I bet you're looking forward to it already!
West Brom – The Hawthorns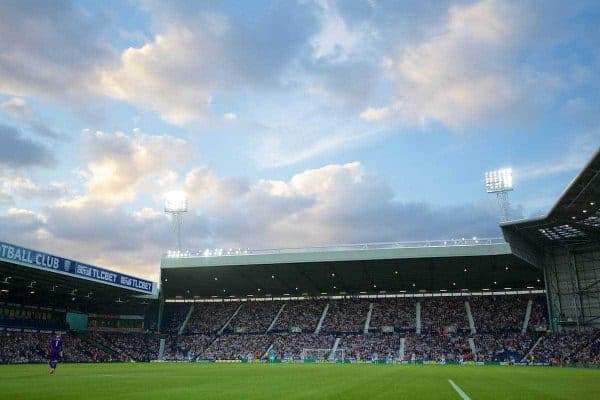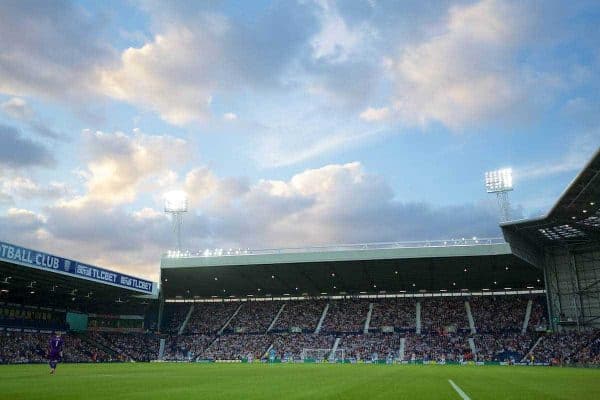 Capacity: 26,850
Away fans' pub: The Vine, and the official club Fan Zone.
West Ham – London Stadium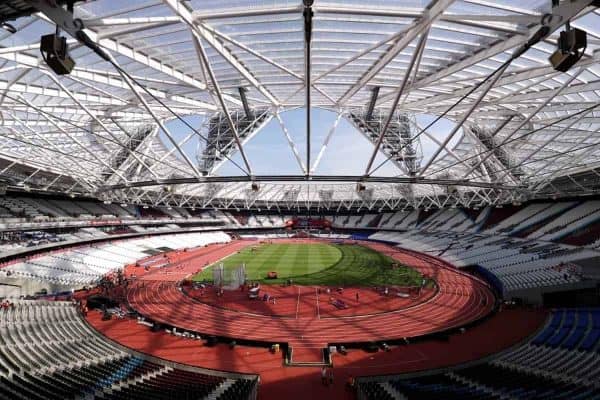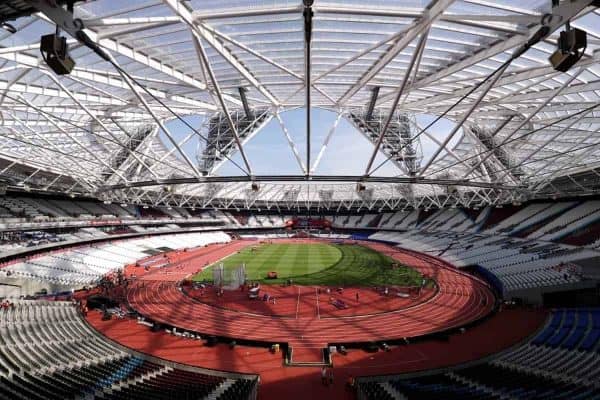 Capacity: 57,000
Away fans' pubs: There are no designated away pubs in Stratford and fans with away colours are often turned away, so it is best to drink away from that area.
It is a short hop on the Jubilee line to places like Canary Wharf. The ground opens 90 minutes before kickoff and you can drink in the ground.
One piece of advice for visiting fans: Don't get lost! It is a big area, a big open park and signage is not great—many away fans have got lost and missed kickoff. Check the map of the area before you get there, here.