Likely to start at right-back for Liverpool's Premier League opener away to Watford, Trent Alexander-Arnold believes he is ready to take his chance.
Alexander-Arnold finds himself in a promising position heading into the new season, with Jurgen Klopp's first-choice right-back, Nathaniel Clyne, sidelined through injury.
With the Reds' senior option ruled out for the trip to Vicarage Road, Klopp is left to decide between Alexander-Arnold, Joe Gomez or Jon Flanagan.
Despite Flanagan's experience, it is likely to come down to one of Klopp's youngsters, and it was Alexander-Arnold who got the nod in Liverpool's final pre-season friendly.
And speaking ahead of the clash with the Hornets, the 18-year-old said he is looking to make his mark if chosen.
"I'm not sure whether I will get that opportunity but I am hoping to take it if I do get it. I'll be fighting for that position as will all the other lads," he told reporters.
"There are a lot of strong players here and we could put two different teams out at the start of the season.
"If the chance comes, I'll be ready. If there is an opportunity you have to take it.
"If I get told I am playing against Watford I will look to take that chance."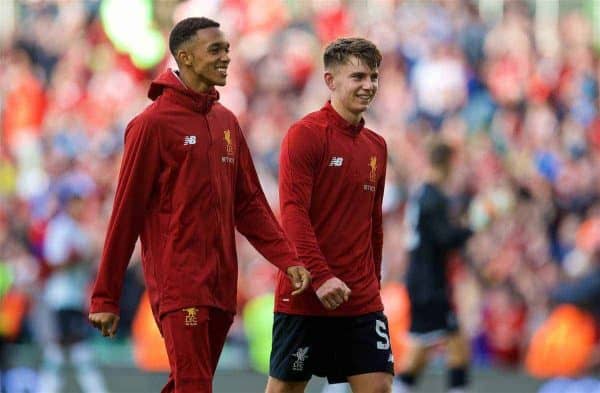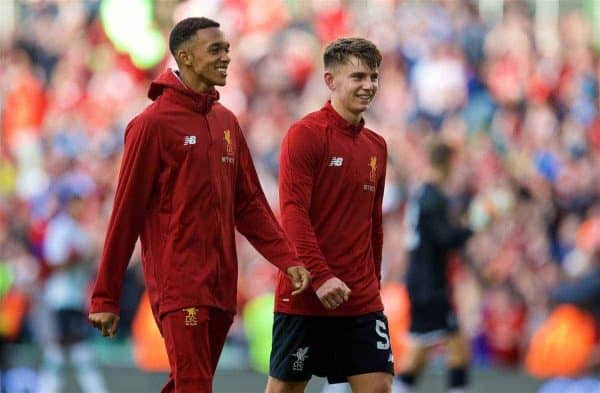 One of the factors that may go against Alexander-Arnold as Klopp prepares his first starting lineup of the season is his lack of defensive nous.
As a teenager who largely played in midfield at youth level, he is still getting to grips with his current role in the first team, which leaves him at a disadvantage compared to Gomez.
But a composed display up against Franck Ribery in the Reds' 3-0 pre-season win over Bayern Munich earlier in August did instil further confidence in the No. 66.
"Defending is a big part of the game and first and foremost I am a defender," he added.
"So to try and nail that down [Klopp] has been helping me throughout the pre-season. I hope I can improve some more.
"It was obviously going to a tough task for me going up against a world class player and one of the best in the world.
"You just have to see it as a chance and that is what I do every time the manager picks me to go on the pitch. I just have to show why I deserve that chance."
Lining up against Ribery was arguably Alexander-Arnold's toughest test yet, but unfazed by the challenge, the youngster looks ready to start against Watford.