Improving Liverpool's defensive record will be key for Jurgen Klopp's side to continue their progress in 2017/18, but how can the German oversee a change to conceding fewer than 40 league goals?
It can appear almost mythical, often mentioned, rarely seen. Consistency is something many teams pursue and few master. It has eluded many a recent Liverpool side.
Except, perhaps, in one respect: the defensive record. Since Rafa Benitez's 2010 departure, Liverpool have let in 44, 40, 43, 50, 48, 50 and 42 league goals respectively.
By way of comparison, in the same period Chelsea have varied from 27 to 53, Tottenham from 26 to 53 and Leicester from 36 to 71 (and 71 Championship goals at that), but in their best seasons, they have proved much more frugal than Liverpool. Liverpool have had consistency alright; just of the wrong sort.
Over seven years, the Reds have conceded 70 more goals than the respective champions.
They have conceded 101 more than the teams with the best defensive records each season.
In the most recent campaign, they conceded 62 percent more than Tottenham.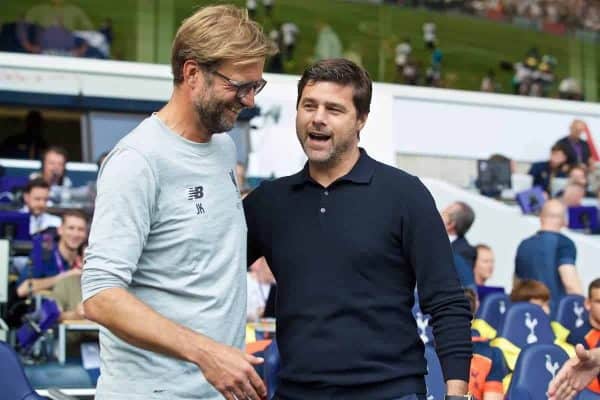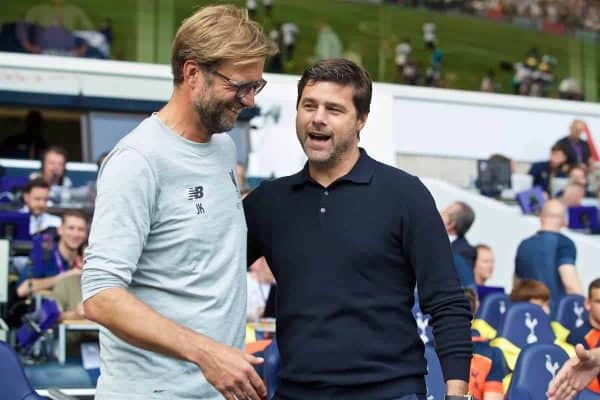 It is stating the obvious to suggest it is tough to win the league when conceding 10 more goals than your rivals. It is hard enough finishing in the top four with what is not of the four best defensive records.
Jurgen Klopp managed it last season, aided by proving the fourth highest scorers, but it is scarcely a failsafe formula. Liverpool have to be harder to break down.
Title-winning defences
The Premier League can be won conceding over a goal a game – Manchester United did so when letting in 45 times in 1999-2000 and 43 in 2012-13 – but it has only happened twice or, to put it another way, in 8 percent of seasons.
Meanwhile, only one of the last 60 top-four finishers conceded 50 goals: Brendan Rodgers' Liverpool in 2014.
For much of the last campaign, Liverpool threatened to bring up an unwanted half-century for the third time in four seasons. The improvement can be traced to the end, to the four consecutive clean sheets in May and the concession of a solitary goal in the final six games. Perhaps a brief taste of frugality will prove a portent.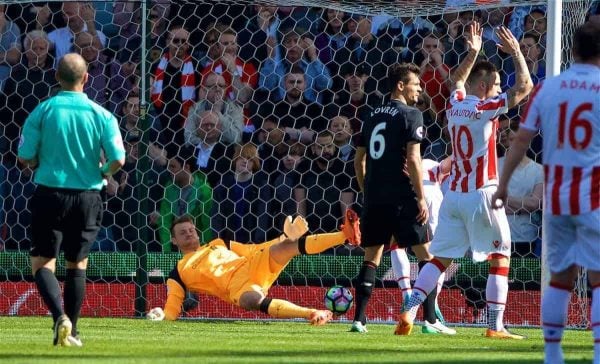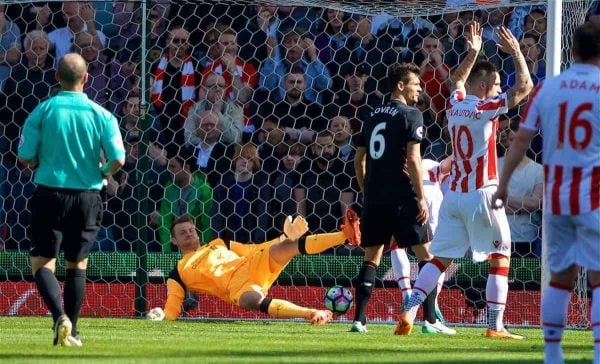 Certainly, it could be seen as an achievement to only let in 42 goals with uncertainty about the goalkeeping position for much of the campaign, when the first-choice centre-backs Joel Matip and Dejan Lovren only beginning 18 league games together and when the premier defensive midfielder Jordan Henderson did not figure after February. Viewed that way, Liverpool are on the right track. The numbers suggest they need to be.
Should Klopp manage to get the figure in the goals-against column under 40, an initial impediment will be removed. Traumatic as Benitez's final year felt, Liverpool were between 14 and 42 percent better at the back than in any subsequent campaign.
Since then, their best season defensively was 2011-12, when Steve Clarke drilled the defence expertly, Daniel Agger exuded class and Martin Skrtel briefly resembled a redoubtable, reliable figure. Yet it was with a very different set-up, a throwback to the Benitez and Gerard Houllier eras.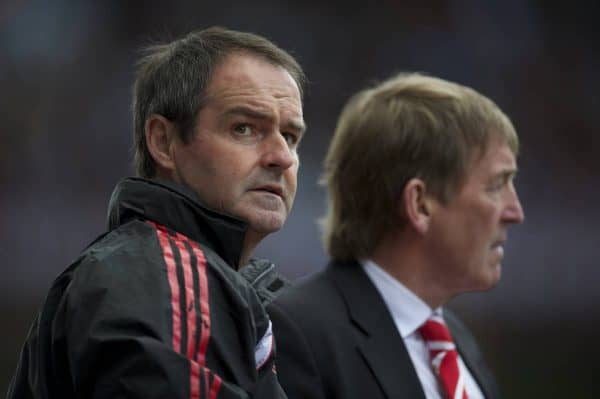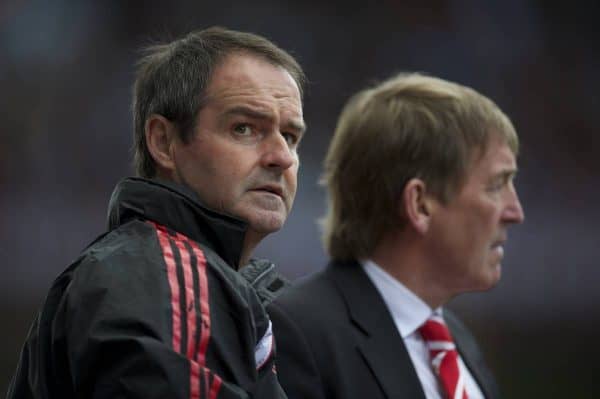 The Spaniard and the Frenchman are the only Liverpool managers in the last two decades to muster a defensive record that bore comparison with the best. Houllier had a three-season spell when the goals against column was always in the thirties; twice, indeed, it was only 30. In the four years in the middle of Benitez's reign, Liverpool only conceded 107 goals in 152 league games, and never more than 28 in a campaign.
But they were cautious. They were counter-attackers. They would usually defend deep, limiting space behind the back four. They would often field two deep-lying central midfielders. Their full-backs were selected for their defensive qualities, rather than their contributions going forward. They were, in short, the tactical opposites of Klopp.
And this is why, while trying to emulate their predecessors, Liverpool need to prove a break with the past if they are to win this particular numbers game. They need to do something genuinely different, to prove adventurous and attacking again but also stingy and solid. It seems a tougher task.
Upgrading this summer
They may look to import improvement. The statistics indicate that Lovren was pivotal last season, but some of his performances were less reassuring and Virgil van Dijk would represent a considerable upgrade, as well as having the athletic and footballing qualities to suit Klopp's ambitious style of play. Certainly, a superior centre-back could make a difference.
In goal, they could benefit from seeing the Simon Mignolet of spring, an oddly dependable figure, rather than the more nervous, error-prone version of the Belgian. Those hoping for a new goalkeeper are destined to be disappointed.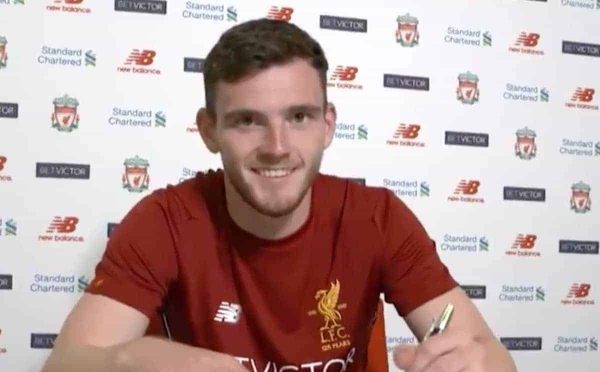 A reinforcement has arrived at left-back, yet the issue may be less of identity than positioning. It may be James Milner or Andrew Robertson on the left, after the latter's move from Hull. It could be Nathaniel Clyne or Trent Alexander-Arnold on the right, if the youngster displaces the regular.
The faces and shirt numbers may change, but their station should be the same, often some way forward, each constituting a one-man flank, an antidote to the narrowness in the midfield and forward line. The probability is that opponents will look to break quickly on the flanks again, aiming to catch Liverpool's full-backs upfield, to turn a strength into a weakness.
The simplest way of tightening up is not in open play. Even excluding penalties, Liverpool let in 12 league goals from dead-ball situations. Having fewer set-piece problems would be a start; their peers in the top six all conceded at least three fewer from free kicks and corners.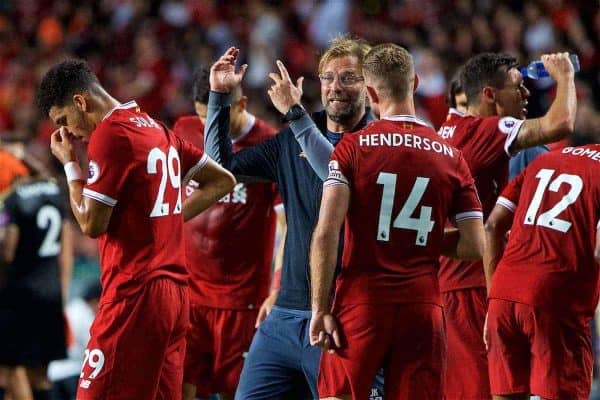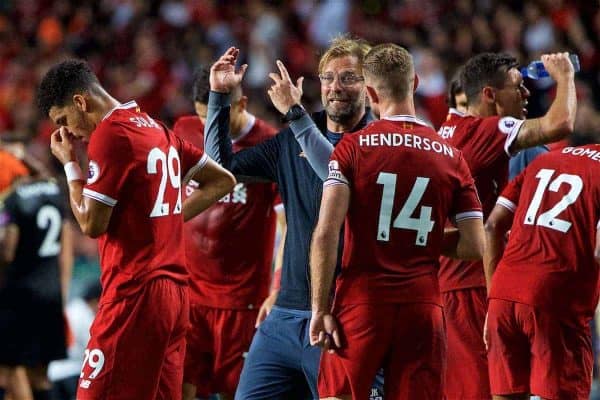 Doing the basics better would be a start but they are a side who look to disorganise the opposition, with frantic pressing, rather than first focusing on organising themselves. They may take heart from Klopp's Borussia Dortmund, who won the Bundesliga conceding only 22 and 25 goals, albeit in 34-match campaigns.
It is a moot point if precedents at Anfield are more pertinent. Liverpool have only been defensively sound enough in recent history by playing a more defensive brand of football. Often defiantly different, Klopp has to confound expectations and fly in the face of history again.