The media bemoaned Liverpool's sloppy finishing and ongoing defensive frailties as the Reds were held to a 2-2 draw by Sevilla on Wednesday night.
Jurgen Klopp's side opened the Champions League campaign with a frustrating draw after the visitors fought back to earn a share of the spoils.
Liverpool will rue Roberto Firmino's missed penalty in the first half, which would have given a two-goal cushion and opened up a completely different game.
Instead, Sevilla, who took the lead through Wissam Ben Yedder before Firmino and Mohamed Salah turned the game around, hung onto the contest and grabbed a point through Joaquin Correa.
It was a disappointing result given the amount of chances and dominance the Reds enjoyed, but there were numerous positives and a point is far from a disaster.
Here's how the media assessed events at Anfield.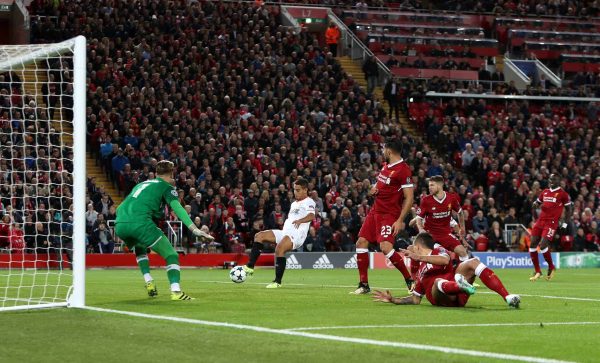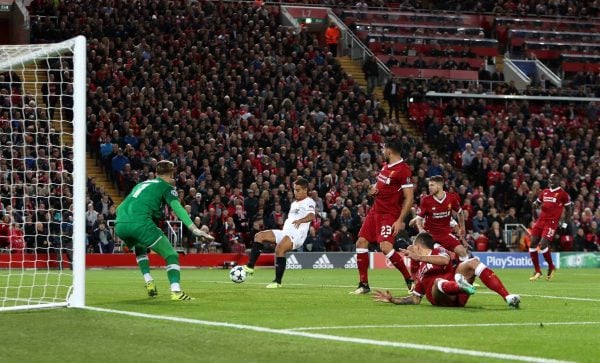 The watching journalists felt the match perfectly illustrated the good and bad traits of Klopp's Liverpool, and provided a mixture of thoughts on various aspects of the Reds' performance.
The Mirror's David Maddock wrote:
"This was the contest that summed the current vintage of Liverpool so perfectly…potentially devastating at both ends."
Summing up the display, Melissa Reddy, for Goal, assessed:
"Liverpool were too effortlessly dissected at one end and not ruthless enough at the other."
On the general performance, ESPN's Mark Ogden felt Liverpool's lack of European experience showed:
"Perhaps Liverpool's absence from Europe last season showed, maybe their lack of Champions League football in recent years was another factor, because they were naive at times."
The Mail's Dominic King was among those to praise the response to going behind:
"Finding themselves behind so early on could have been the trigger for an evening of toil and you could not help but think back three years to when they were last in this competition and ended up being eliminated in the feeblest manner.

"One thing you can say with certainty, though, is that this Liverpool team is infinitely better equipped to progress on this stage."
The Telegraph's Paul Hayward was impressed by the Reds' "relentless positivity":
"The abiding memory from this opening Group E fixture is that Liverpool were relentlessly positive. This level of enthusiasm is Klopp's religion.

"The big question is how far it can take them. Not far enough, if they defend less well than they attack."
Meanwhile, ESPN's Dave Usher was disappointed by the second-half performance:
"The second-half performance failed to match what went before. It started well enough but when the third goal didn't arrive the Merseysiders quickly ran out of ideas and poor defending once again proved their undoing."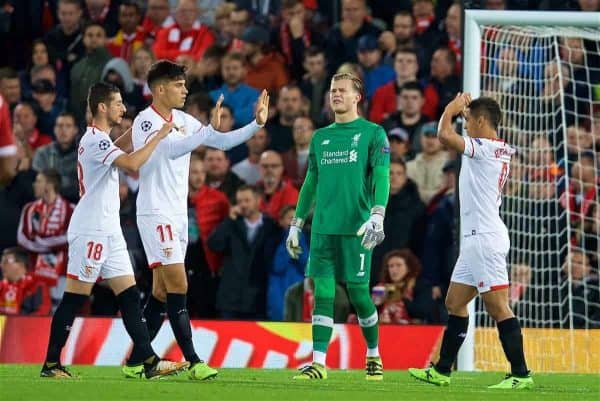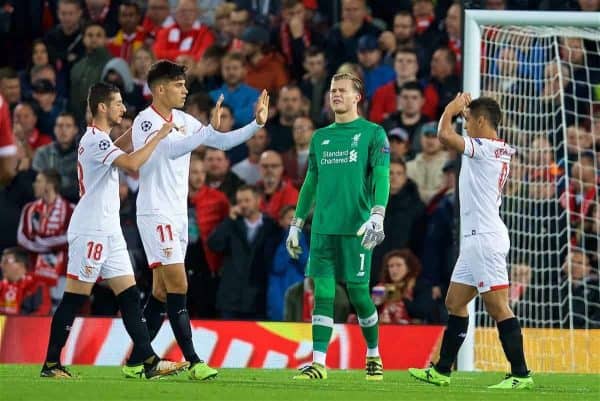 Reporters expressed disappointment at the complete lack of any improvement with the continuing defensive issues, with some feeling that failure to address it could derail the season entirely.
The Independent's Mark Critchley bemoaned Liverpool's individual errors:
"While the mauling at Manchester City was put down as a collective failing, Sevilla's goals here were products of the individual errors that have blighted Liverpool's defence for some years now.

"Klopp's backline are, incredibly, one of the better defences in the Premier League in terms of limiting chances, but the chances they do concede are usually of a high quality."
Hayward feels Klopp's side must learn to close games out:
"This is another skill for them to develop: the ability to close-out games. At no stage, when Liverpool were 2-1 up, did you think they would settle for that outcome.

"They are programmed to keep hunting for more goals. Again, entertainment is not in short supply, but the risk level increases."
The BBC's Shamoon Hafez felt Klopp's decision to switch goalkeepers contributed to a "lack of understanding" in defence:
"The lack of understanding among the backline is further complicated by Klopp's apparent indecision about his number one goalkeeper, alternating between Simon Mignolet and Loris Karius for the third straight game, with the German being handed a start this time."
Critchley questioned the goalkeeper switch and thought Klopp should have waited until less pressurised games to play Loris Karius:
"Yet if a lack of minutes is the issue, surely the visit of Burnley this weekend and next week's EFL Cup trip to Leicester City would have been more suitable fixtures for Liverpool's second-best goalkeeper to appear in?

[…]

"Klopp clearly has faith in Karius but there are other, less risky occasions on which he could show it."
The Liverpool Echo's James Pearce criticised the club for failing to sign a centre-back:
"The opening stages of this season have exposed the folly of the club's failure to sign a top-class centre-back this summer. Virgil van Dijk may have proved out of reach but there should have been a Plan B. A major weakness simply wasn't addressed."
Elsewhere, This Is Anfield's Henry Jackson thought Klopp should have made more changes to the starting XI:
"They seemed to run out of steam after the break, though, and it could be argued that making so few changes was an error, in hindsight."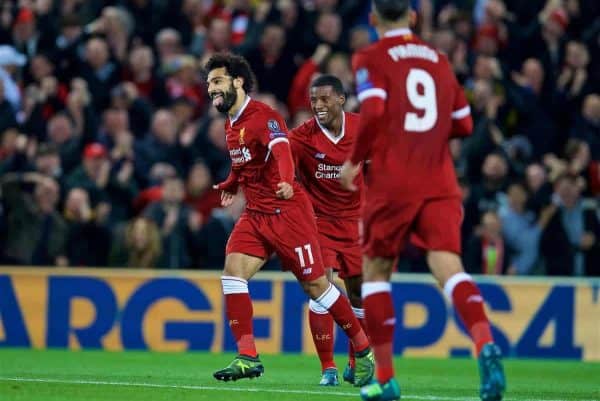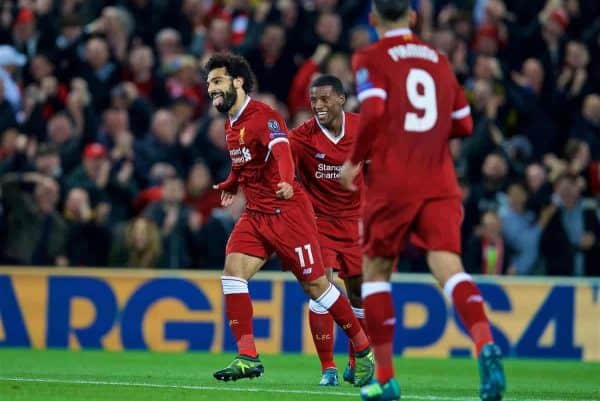 There was, as you would expect, plenty of praise for Liverpool's attacking play, but some reporters were critical of the Reds' sloppy finishing.
The Independent's Simon Hughes thinks the attack alone could fire the Reds to the latter stages:
"It is their alacrity in attack, though, that makes you consider the possibilities in Europe—that maybe, they could go far this season.

"Foreign opponents who underestimate the threat will surely visit Merseyside and travel home disappointed."
Critchley was impressed with the front three given their relative lack of elite stage experience:
"For all the defensive issues, it was another night when Liverpool's attack showed they have the potential to be among the best in Europe.

"Many around Anfield would have known that at the start of the night, but it is worth noting the relative inexperience of their three devastating forwards at this level."
But the Liverpool Echo's Kristian Walsh was among those to note how finishing must improve:
"But aside from the 4-0 hammering of Arsenal, that has been a common theme to begin this campaign. No Premier League side has taken more shots than the Reds this season—a statistic skewered by their shot-heavy 1-0 win over Crystal Palace, admittedly—but only eight goals have been scored.

[…]

"If Liverpool are to progress this season—in both this competition, and at home—then they must make more of the glut of chances created."
The Mirror's David McDonnell felt Sadio Mane showed he will be a huge loss over the next three games:
"Here he underlined just how much Liverpool will miss him, driving their attack and tormenting Sevilla's defenders with his pace, quick feet and clever movement."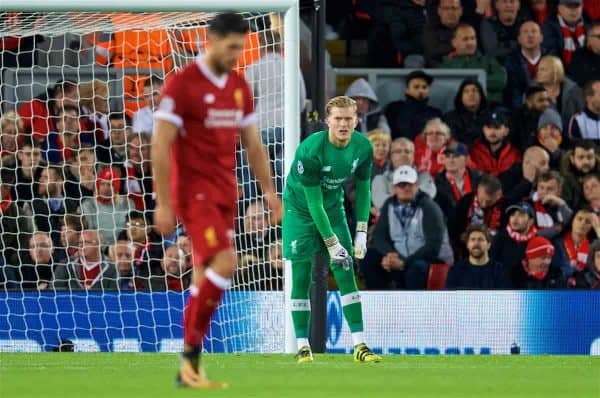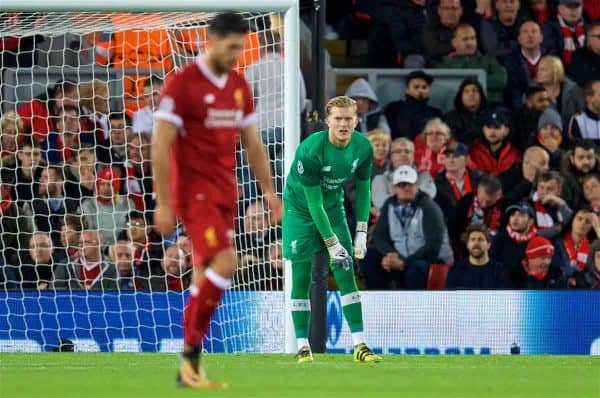 Certain reporters reflected on the result, with the consistent feeling that this was ultimately a missed opportunity for Liverpool to make an immediate mark on their return.
Pearce felt Klopp's team passed up a big chance to make an early mark on the group:
"On a night when Maribor and Spartak Moscow drew 1-1, Liverpool should have put down a real marker in Group E."
Ogden also felt it was a chance missed, and makes a tough trip to Moscow extra difficult:
"Anfield should be a fortress, as it has been in the past, but it was not a cauldron on this occasion. It was a missed opportunity and, with a trip to Spartak Moscow in two weeks' time, Liverpool need to make amends quickly."
Looking ahead, Reddy feels Liverpool's tendency to self-destruct will prove their undoing:
"Liverpool's greatest competitor on Wednesday night had been themselves – Sevilla didn't need to be anywhere close to their highest level to leave with a draw and it is these kind of scenarios that will strangle their European ambitions."
Meanwhile, Hayward believes the Reds' progress will hinge on striking a balance between attack and defence:
"The questions people ask of them in the Premier League will not change in Europe. They will succeed or fail on their ability to balance enthusiasm in attack with concentration and structure in defence."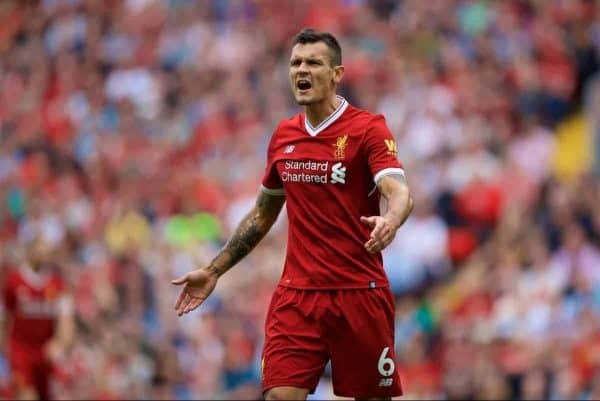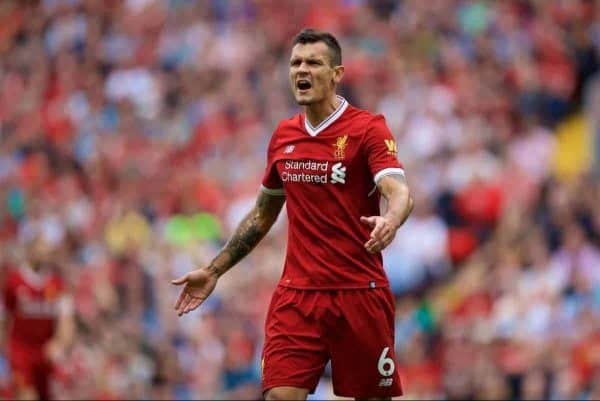 As always, reporters offered thoughts on who shone and who struggled at Anfield, with Dejan Lovren in particular coming in for criticism.
Usher pulled no punches on the Croatian's performance:
"Recalled to the side after being rested against Man City at the weekend, but his performance may have had some fans pining for Ragnar Klavan. Yes, he was that bad."
Jackson felt Lovren proved again he simply isn't good enough:
"Lovren isn't good enough, it really is that simple.

"The Croatian can be overly criticised at times, but he makes mistake after mistake, and that was horribly evident at Anfield."
Meanwhile, Odgen assessed Alberto Moreno as Liverpool's "biggest problem":
"Alberto Moreno is the biggest problem, with the left-back beaten time and again by Jesus Navas. Moreno gets forward well, but defensively, he is a liability."
Finally, the Telegraph's Sam Wallace felt Philippe Coutinho looked rusty on his comeback:
"Unlike in the performance for Brazil earlier in the month, this Coutinho looked a little rusty and the dramatic finale was just beyond him, although Liverpool do still have a vacancy for a match-winner."