With Liverpool failing to add a centre-back in the summer transfer window, Joel Matip and Dejan Lovren have to deliver consistently this season.
The Reds may have made a number of shrewd signings, including Mohamed Salah, Alex Oxlade-Chamberlain and Andrew Robertson, but not bringing in Virgil van Dijk was a major disappointment.
A top quality centre-back was needed to shore up a leaky defence, something even Jurgen Klopp had admitted "made sense." So to end the window with arguably one less centre-back after Lucas Leiva's departure leaves the manager short of options.
Matip and Lovren will, of course, be the first-choice pairing, with only Ragnar Klavan and Joe Gomez as options behind them.
With 13 different injuries between them, they only started 19 of the Reds' 47 games together last season. The Cameroonian and Croatian need to find consistency in more ways than one.
Matip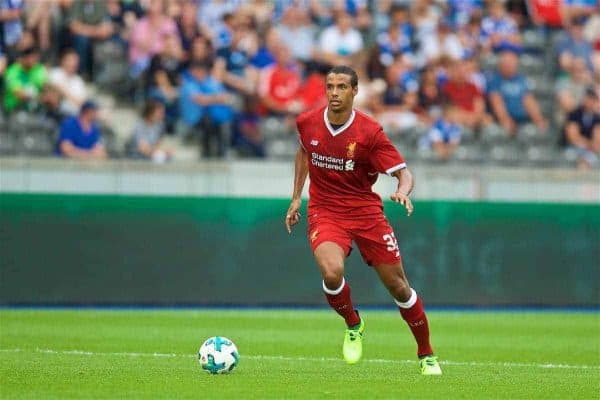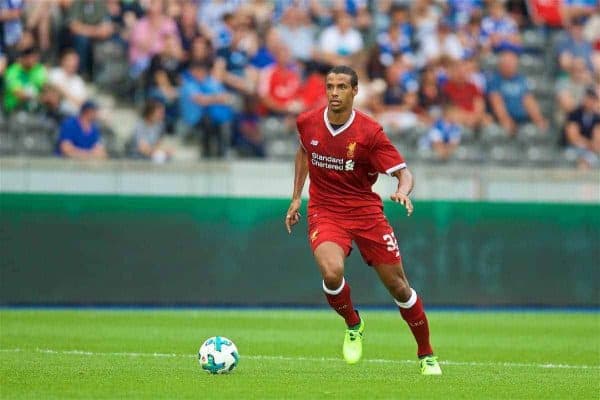 Since joining from Schalke last summer, Matip has been a solid piece of business by Liverpool.
On the whole, his performances have been good, with his composure on the ball, aerial presence and underrated pace a welcome upgrade on Martin Skrtel.
The 26-year-old has had his wobbles, however, occasionally switching off at key times and looking a little timid for someone of his stature and not everyone has felt fully at ease with him in the side.
On top of that, the injury problems that dogged Matip in Germany have shown little sign of going away, with five separate problems limiting his playing time last season.
Thankfully, none of them were major and more niggling – and he managed 32 appearances from a possible 47 matches.
It may still feel like a healthy amount of action, but for teams to fully thrive, they need a centre-back partnership that remains consistently injury-free for long periods of time and too often Matip was back in the side for only a few games.
Van Dijk was seen as the man to come in and lead from the back, with Matip as his first-choice partner – it is undoubtedly the Cameroon international's job to do that now, after Liverpool failed to get their man.
Lovren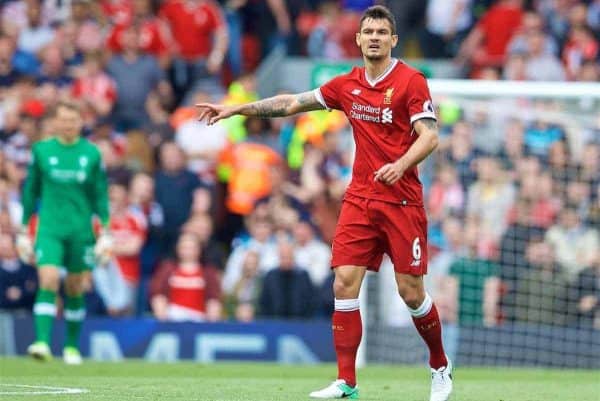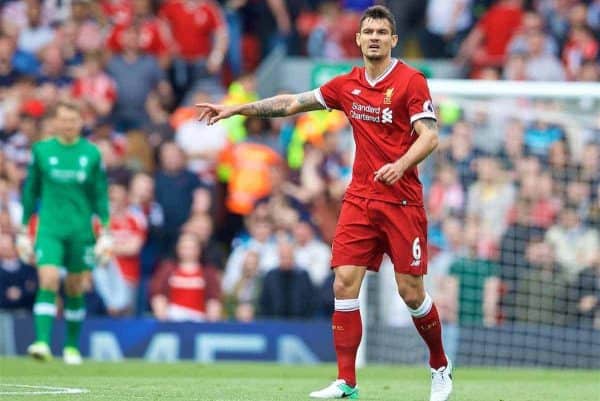 If Matip splits opinion a little between supporters, his divisive nature pales into insignificance in comparison to Lovren.
To a fair chunk of the Liverpool fanbase, the 28-year-old is a loose cannon who has to be improved upon, with too many reckless performances undoing his good work.
When he gets the bit between his teeth, often in big matches, Lovren can cut an impressive figure, but he can also throw in some truly disastrous displays.
Lapses in concentration are too much of a regular occurrence, whether it be lazy passes or poor decision-making, and his attempts to be a 'tough guy' figure often backfire.
Lovren should view this as his last chance to prove his worth to Klopp and his detractors, backing up his constant back-patting interviews off the pitch with good performances on it.
Like Matip, he was in and out of the team at an infuriating rate last season, picking up eight separate injuries. He also featured 32 times, similarly suffering niggling injuries that saw him in and out of the team.
Lovren is not the "dreadful" defender he is painted as, but we need to see much more from him on a weekly basis.
Much-maligned but underrated?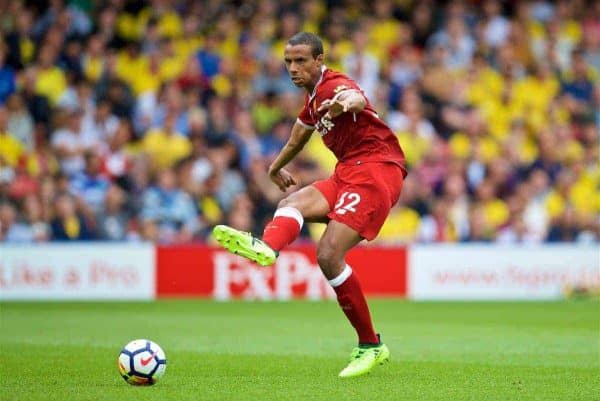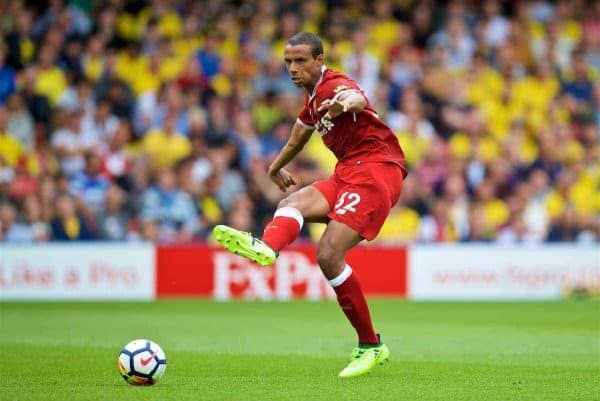 You only have to scroll through the Reds' history to see that a set defensive pairing is an integral part of a team's success.
Jamie Carragher and Sami Hyypia are the best recent example, with the duo magnificent during a period that saw Liverpool become one of Europe's best sides in the mid to late 2000s.
Hyypia and Stephane Henchoz were equally impressive before that during Gerard Houllier's cup treble win in 2000/01, while Alan Hansen and Mark Lawrenson struck up one of the best pairings in British football history during the 1980s.
Matip and Lovren are clearly not in the same league as these Reds greats, as the current defensive woes prove, but they have also been far from a disaster when used in tandem.
In their debut season as a pairing, they only actually lost one of the 18 matches they started together – the 2-1 defeat at home to Crystal Palace in April.
It is worth noting that a number of these games came on high-profile occasions, with the duo excelling in the win at Chelsea last September and the home thrashing of Everton on April Fools' Day.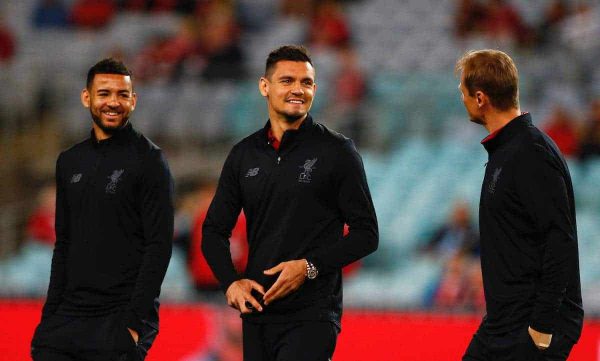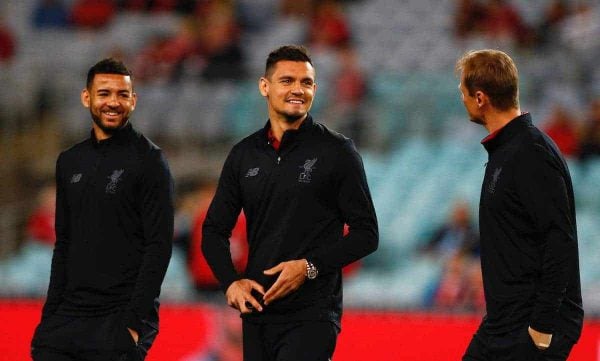 They have taken this impressive record into the early stages of this season, remaining undefeated in four games, although they didn't exactly cover themselves in glory at Watford on the opening weekend.
There is an argument to say that Matip and Lovren are being underrated as a partnership, despite a cock-up never being too far away, in a day and age when players are slaughtered far too easily.
Did Carragher, Hyypia, Henchoz, Hansen and Lawrenson produce impeccable performances every week? Absolutely not.
With the Van Dijk saga petering out in disappointing fashion, and an ageing Klavan and an inexperienced Gomez the only other centre-back options, the onus is on the first-choice pair to go up a gear in 2017/18.
Liverpool cannot afford them to be in and out of the team as much as they were last season – 13 injuries combined is ridiculous – and both need to find more consistency to their game, especially with the addition of Champions League football.
The Reds' midfield is packed with good players and the attack is devastating – if Matip and Lovren can thrive, Klopp's men really could go places.
A serious injury to Matip doesn't bear thinking about.