After a miserable four-game run brought familiar issues to the surface, Jurgen Klopp faces a crucial autopsy to solve Liverpool's problems.
Since their 4-0 victory at home to Arsenal on August 27, the Reds have suffered a major downturn in form.
Klopp's side have lost to Man City in the Premier League and Leicester City in the League Cup, as well as drawing with Sevilla in the Champions League and Burnley in the league.
And with another three away clashes before the October international break, including a 4,218 round trip to take on Spartak Moscow, they face a fierce challenge to respond.
With morale dropping on Merseyside, and criticism of Klopp growing, identifying and eradicating Liverpool's problems is essential at this stage.
We spoke to This is Anfield's Karl Matchett (@karlmatchett) and Henry Jackson (@HenryJackson87), as well as supporters Ben Metcalf (@horatioalgar) and Taintless Red (@TaintlessRed), to get to the heart of the problem.
What is going wrong for Liverpool?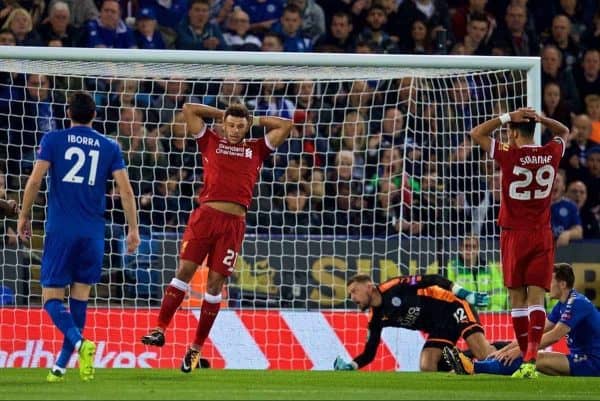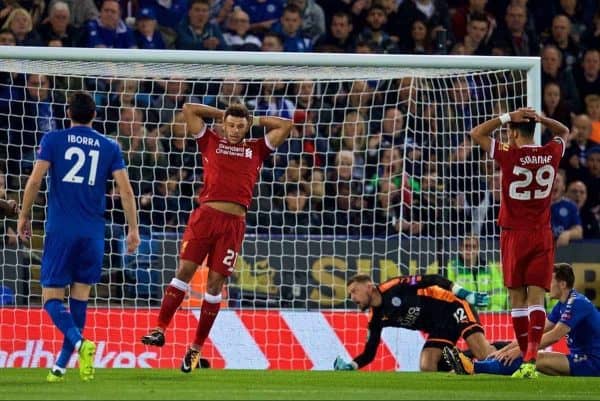 KARL: It sounds so obvious that it can't possibly be the entire truth, but it is: not finishing chances, and conceding too easily.
There's so much that goes on in between those things that Liverpool do very well, and the sheer volume of good, if not great, scoring opportunities they create attests to how well the team plays on a half-to-half basis, but for whatever reason the ball isn't going in often enough.
Sometimes it can be the speed we play at—players can't take the extra second to be composed, have to be instinctive attackers rather than more natural strikers taking the final touch, etc.—and sometimes it's just one of those days.
But you can handle those days if you are solid and reliable the other end of the pitch. Liverpool aren't, and haven't been for years.
HENRY: It is a combination of things, but the key is that Liverpool are relatively hopeless in either penalty area.
Although they still score at a fairly rapid rate, so many chances are missed, as the Burnley and Leicester matches have highlighted. They are dominating matches and playing well, but not putting the ball in the net.
Then there's the defence, which is undoubtedly the key issue. There is a nervousness and lack of quality in it, and the standard of goals being conceded is so poor. On the flip side, we seem to give opponents one chance and they take it.
The most damning thing is that we appear to be the total opposite of Man United. They don't look that special during chunks of matches—we often do—but they don't make mistakes and they take their chances. That's why they are higher than us in table.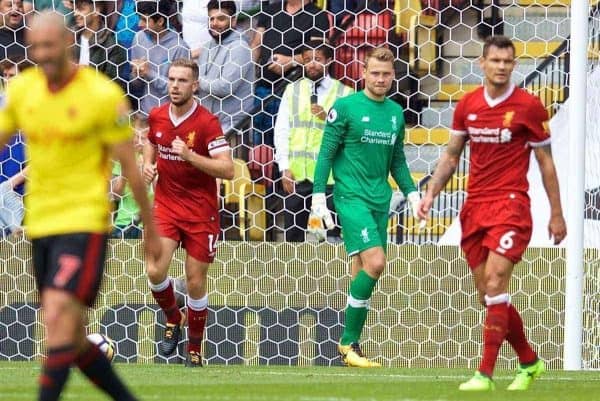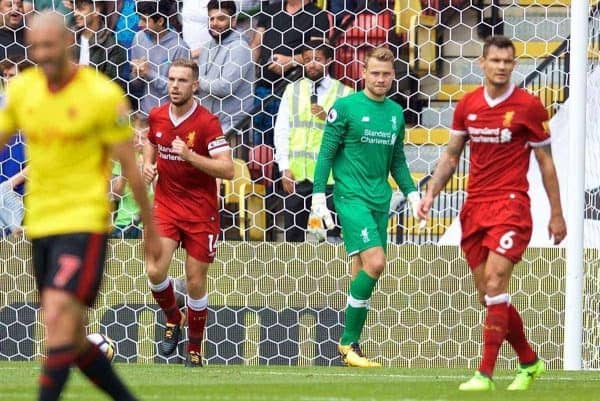 BEN: In short, dominating possession, failing to break teams down and being defensively weak.
I'm not too concerned about us going forward as we're doing most things correctly. We're having lots of shots and although failure to turn them into goals is a slight concern in the short term, I'm confident in the long term that we'll be fine.
We can't expect to batter teams every week. Learning how to grind out results and break down stubborn teams is the ultimate goal (forgive the pun).
However, defensively we're an embarrassment at the moment.
Lack of leaders, organisation, strong, well-timed challenges, power in the air and concentration are all missing, which causes us to concede late goals from a few shots.
TAINTLESS RED: The first team lacks quality in defence and midfield. We have conceded nine goals in the Premier League, more than bottom-placed Palace!
Our centre-back group of Lovren, Klavan, Matip and Gomez is too mediocre. Lovren is error prone, Klavan is not suited to playing a high line, Matip can be good but also has a tendency to complacency and Gomez has talent but little experience at centre-back.
And at right-back we're rotating between two young players who are learning on the job.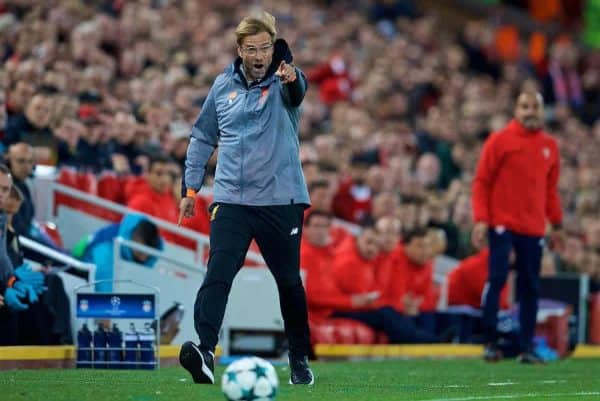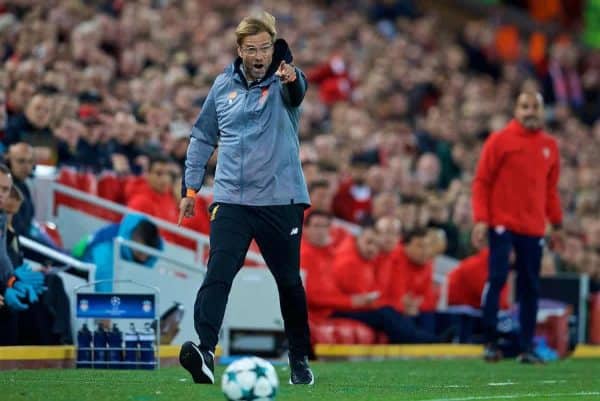 Klopp's system will often put more pressure on our defensive players, e.g. dealing with more one-on-ones and counters. But not recruiting players capable of dealing better with such situations has been a failure on our part.
In four transfer windows we have spent only £4 million on centre-backs, and that knowing how poor we were defensively under Rodgers.
Klopp is a manager who trusts his players, and players love him for it.
But he has placed too much trust in some mediocre players and too much trust in his ability to make some players better than they're capable of being. He needs to bring back his ruthlessness.
And how can Jurgen Klopp solve it?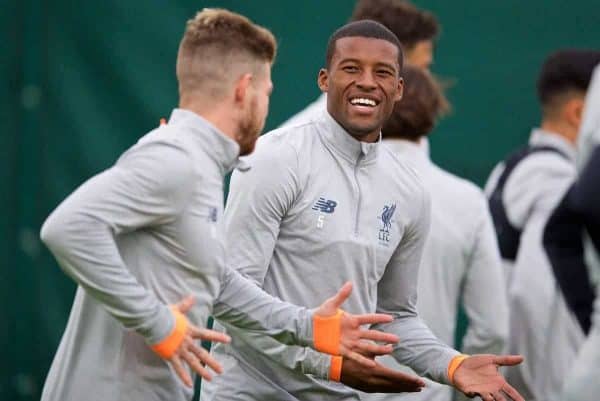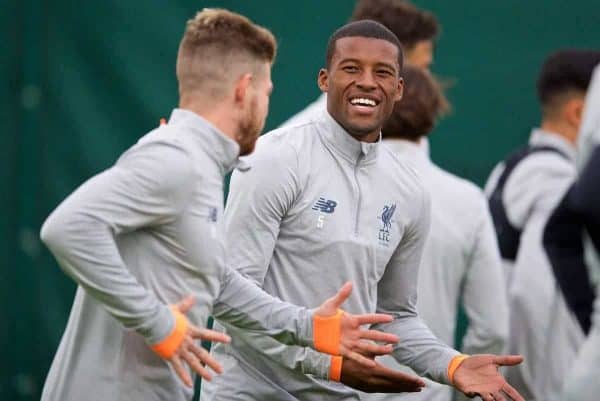 KARL: There are two real options for this (outside of buying personnel, which can't be done right now): change the approach to task one extra player with a much more defence-oriented role, or change the approach to look at a pure counter-attacking side which only explodes forward after the danger is dealt with.
The latter requires a fundamental shift away from what Klopp has built so far, so is unlikely.
Right now I think (especially away from home) it's the defensive side which has to be the focus, so either rein in the full-backs' adventurism and play an extra midfielder who will stay put, or play a diamond to simply nullify counter-attacking opportunities by volume of bodies in the middle.
The goalscoring will sort itself out because the forwards are exceptional.
They won't hit 30 each, but they're all capable, confident and simply in a moment where things aren't going in when they should. Nothing needs dramatically changing there.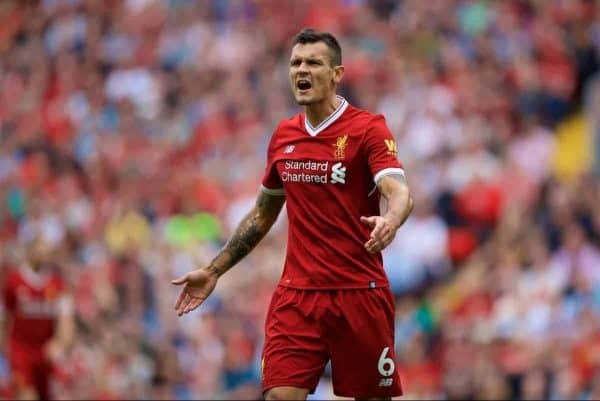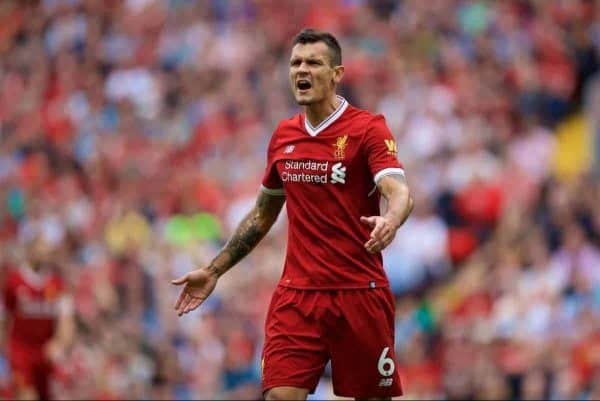 HENRY: The obvious answer is that time on the training ground will make a difference, but it's not as though they aren't training at the moment!
The attack will sort itself, with Sadio Mane's return huge, Philippe Coutinho getting sharper and Mo Salah becoming more ruthless in front of goal, but I have major concerns about the centre of defence.
The same mistakes are being made over and over again, and barring Joel Matip, I just don't think Klopp has the personnel to make Liverpool that much better at the back.
He has to take a fair amount of criticism for that, after not signing a centre-back in the summer.
He needs to decide on a settled goalkeeper and back four rather than continually changing it, and see how they fare.
Jordan Henderson's poor form has not helped at all, and if he can return to the level he was at this time last year, it will make a big difference to the side.
The bottom line is that Klopp is actually doing a lot right, but constant individual mistakes at either end of the pitch are making him look foolish.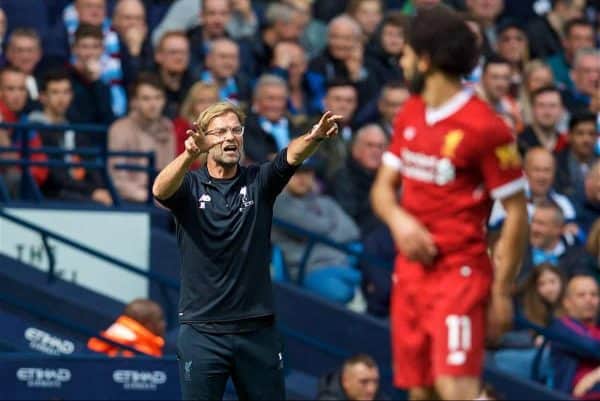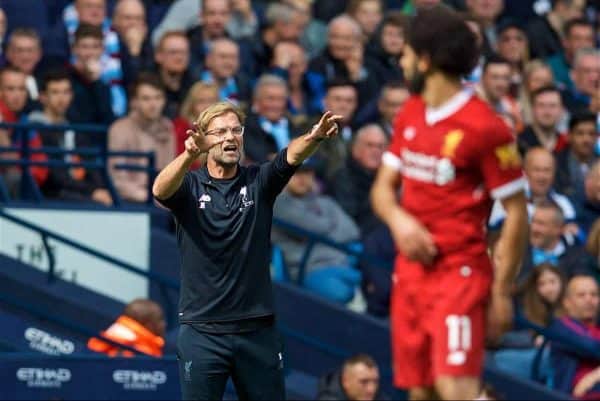 BEN: It's always a fool's errand to try and get into the managers mind…but: Klopp seems to think that a squad of 25 players means that they must all play at some point across all competitions.
He wants a squad of players all ready at a moment's notice to slot into his system.
What this means, however, is that there's a lack of consistency with team selection that is proving to be catastrophic in the short term and ultimately might not be worth it in the long term.
This is most notable in defence where even the ever-present Matip is having off games.
Our defenders and goalkeeper aren't playing with each other week in and week out to form a solid unit. I'm not seeing anyone talk on the pitch. We need a gobby leader: a Carragher.
Klopp needs to nail down a starting 11 and stick with it. Regular players, playing together, gaining confidence—and confident players leads to wins and momentum.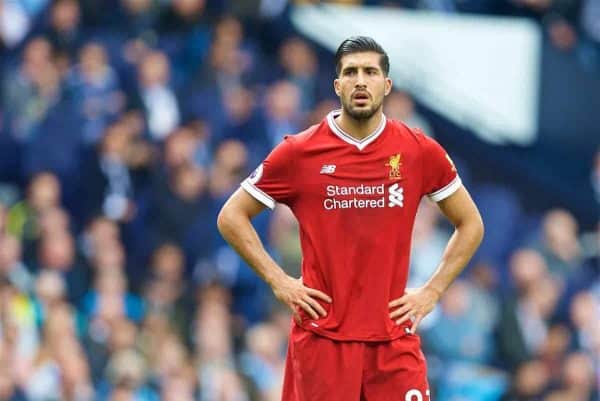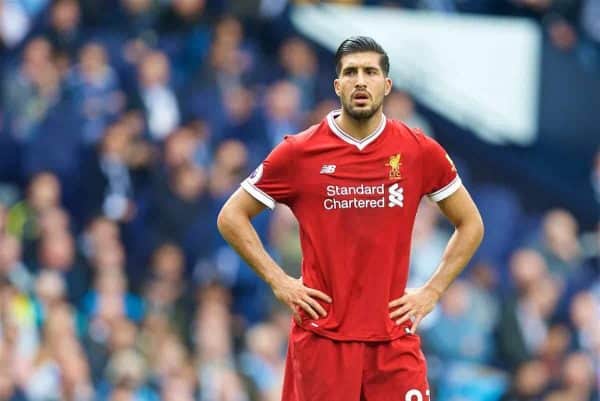 TAINTLESS RED: Ideally we need two new centre-backs (not just one) and a better defensive midfielder (as Can seems likely to leave eventually and Klopp is mostly using him as a box-to-box player).
Transfers can't happen until January, so the way to improve things in the short term is training, selection, system and tactics.
With selection I would focus on getting Gomez ready to play more often as a partner for Matip.
I believe Can is better in the No. 6 position than Henderson. Neither is perfect, but Can is more incisive in his passing from deep and is calm when pressed as he can manipulate and carry the ball.
Ultimately the biggest difference between top players/teams and good players/teams aren't just aspects like superior technique or physicality. It is invariably football intelligence.
Making the right decisions in the right moment more often than others. Helping our players make better decisions is how Klopp, Buvac and Co. can solve our problems.
* Many thanks to Karl, Henry, Ben and Taintless Red for their contributions. You can read more of Taintless Red's thoughts here.