Can Liverpool finally make a bid for Southampton centre-back Virgil van Dijk in January? And will they? Danny Gallagher explains.
Well, that's that then. Farewell the summer window. You were thrilling, but you won't be missed.
Have you calmed down yet? Got that lack-of-a-defender angst out of your system? No? Didn't think so.
While Liverpool's summer business saw a host of talent put pen to paper and commit their futures to the club, without doubt enhancing the squad considerably, it was far from complete.
Van Dijk seized the headlines for the entirety, and yes you are probably sick of hearing the name, or his shortened social media 'VVD' title, by now.
How many of you sat glued to Sky Sports News on deadline day, praying with forlorn hope that somehow the Dutchman would be making the Melwood lean before the sun went down, while calming down your irate dad at the same time, spittle beginning to fly from the corners of his mouth as he launched into a tirade about the club getting this all wrong?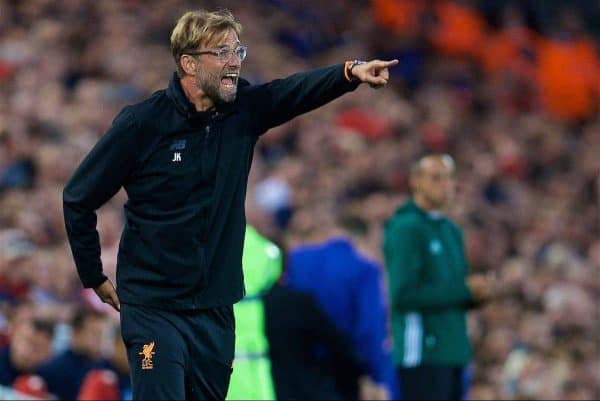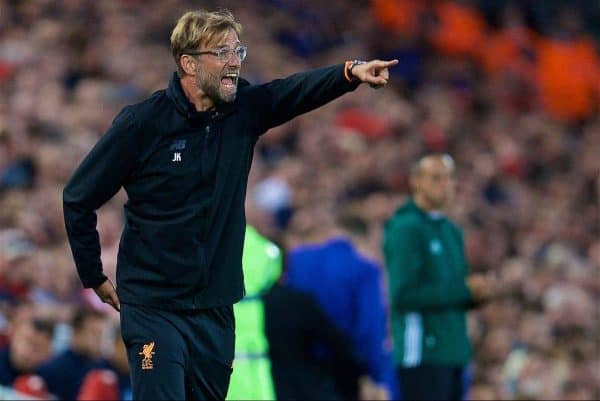 The Reds had a bold action plan this summer and they stuck to it rigidly with absolutely zero compromise. Brave, perhaps stupid, but definitely admirable.
The central defensive issues have been flagged up at the club since the first day Klopp strolled into Anfield. The German is acutely aware of the problems and, as last season approached its finale, he sat down with the club hierarchy to discuss his vision for players.
The squad, he noted, was already of a high calibre.
Only a handful of faces were needed and—in the manner of an elite club laying down preparations—Klopp identified exactly the players he wanted, without compromise. Van Dijk, Naby Keita and Mohamed Salah the holy trinity.
Should the club be able to persuade each of the three to join the Anfield revolution they must be purchased, come what may.
One exceedingly unpredictable, mind-numbingly expensive summer window later and here we are. Two of the three ticked off—albeit with the caveat of Keita's delayed arrival.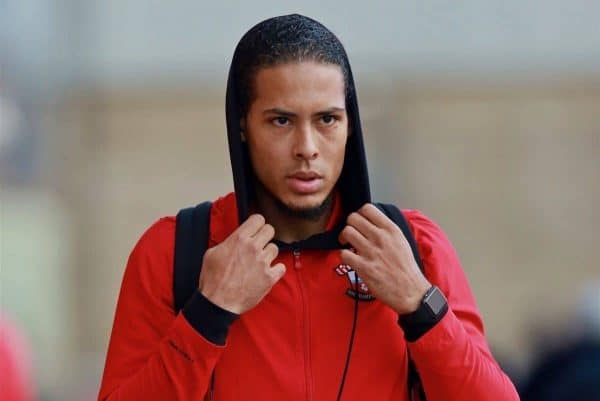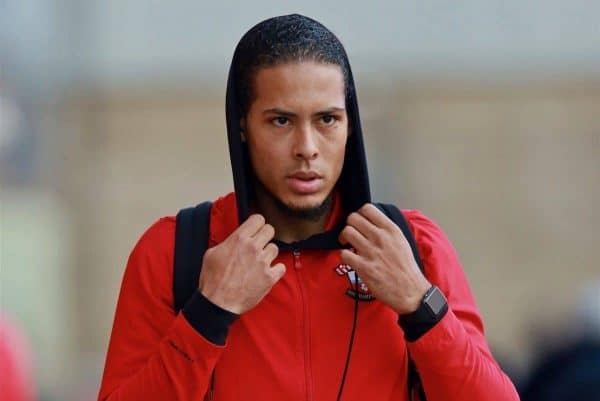 Before the window had even opened Liverpool had begun to put in the ground work on Van Dijk, aware that the Dutchman was to become the most sought after centre-half on the continent.
So keen were the Reds to pull out all the stops and dazzle the 26-year-old with their trump card, Klopp, that they took the game to a whole new level and courted Van Dijk in a series of secret meetings, strictly against the guidelines of the Football Association.
Cue the infamous apology at the beginning of June. A statement which needs no introduction and one that many fans wish to forget.
What most people don't realise was the extent of which the landscape changed at this point. The race for the defender had been won, with Van Dijk's heart set on a move to Merseyside.
Through their actions however, along with leaked reports, the Reds had scuppered it for everyone.
The apology—produced only to curry favour with authorities in the event of an investigation—was Liverpool's response to Southampton reporting their actions.
Following the recent academy transfer ban and fine imposed upon the club after it was found guilty of tapping up a 12-year-old Stoke City schoolboy by tempting his family with financial incentives, Liverpool were on the thinnest of ice.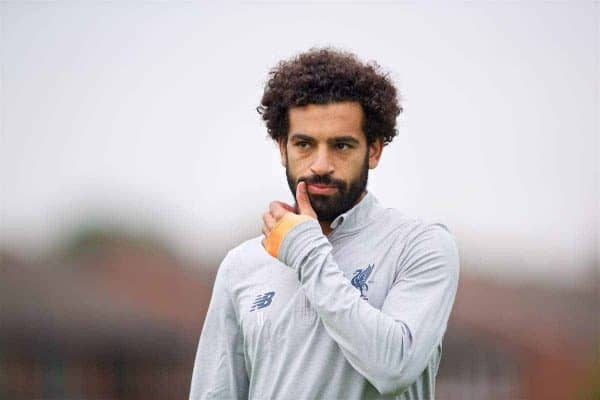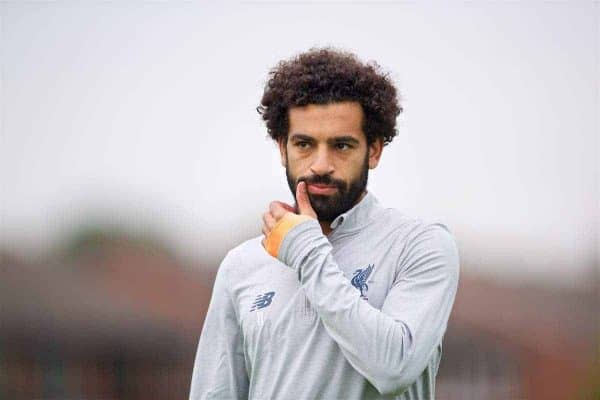 One wrong move with Van Dijk, or the failure to immediately denounce their interest in the player, would almost certainly have seen the club slapped with a universal summer transfer ban, if not for longer.
No Salah, no Keita, no Solanke, no Robertson, no Oxlade-Chamberlain…you get the picture.
It was Fenway Sports Group who waded into the situation, addressing the mess from a business perspective and giving their word to the Southampton hierarchy that that, indeed, was that.
Of course both clubs, and the player, knew nothing had changed with regards mindset. Van Dijk wanted the move, Liverpool desperately wanted the player, Southampton—most probably—liked the sound of £60 million-plus for a defender who hadn't featured since January.
But the stone had already been marked. The bridge was burnt in Southampton's eyes, and the manner in which the player angled to force the move only served to anger them further. Ego soon came into play.
But why didn't the club lodge a single bid for the player they so desperately and exclusively wanted, you ask. Or, how could the club leave him high and dry when he made it clear he wanted to come!?
They couldn't, and they didn't. It's a simple as that. Yes, it sounds stupid, but the whole saga has been a farce.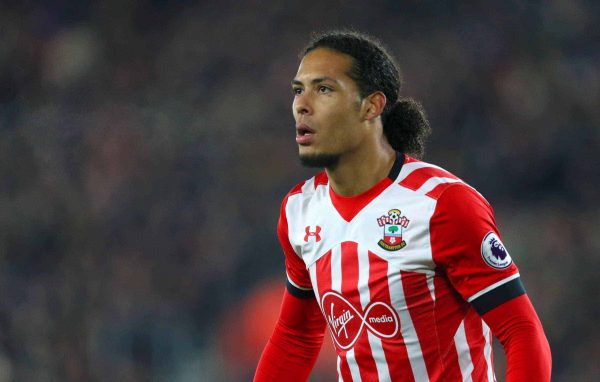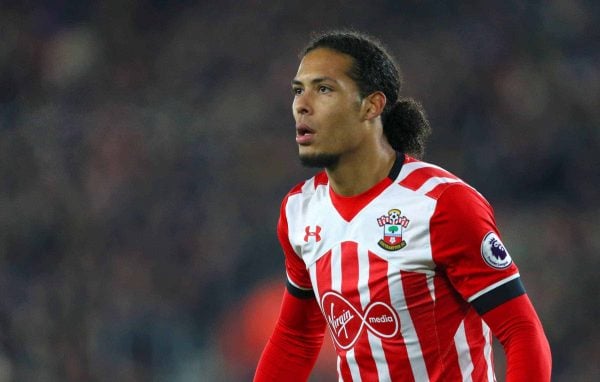 By apologising Liverpool put a potential FA probe at bay. By then crawling back to Southampton with a last-gasp bumper bid after 'dropping all interest' would have irked the south-coast side for the final time, prompting them to head straight to Premier League headquarters.
The club knew this, as did Van Dijk and his people. The outcome, for Liverpool, would have been bleak.
Instead deadline day ticked by, with Liverpool's faint hope resting on two things.
One; another club tabling a bid and thus igniting negotiations, of which the Reds could potentially enter. Chelsea and Man City were more than aware that doing this would give Liverpool a glimmer of hope in getting their No. 1 target, who had already made it crystal clear he wanted the move.
Or, two; Southampton waiting until the last minute to finally relent and demand an eye-watering fee from Liverpool for the Dutchman, to be paid just before deadline.
Neither happened, and so here we are.
But what now—is this it, or will we have to go through all this again?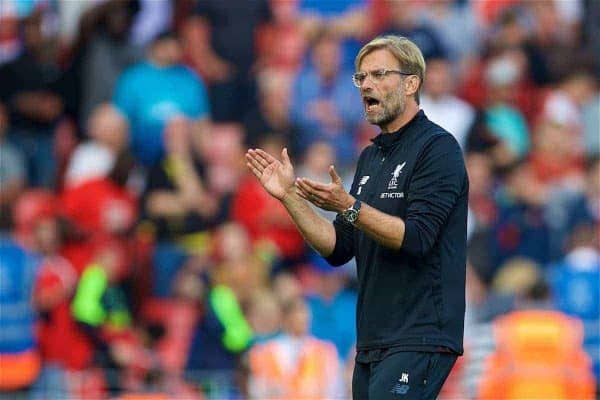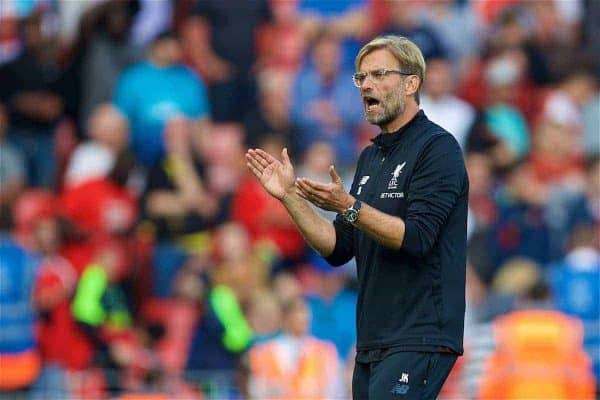 It's highly unlikely Klopp's view will change. He wants Van Dijk, and has gone as far as making a verbal promise with the player. Southampton, likewise, know Liverpool and other clubs will return.
By respectfully stepping away and keeping to their word FSG showed their business acumen, which will hopefully sit well in the long run.
While Southampton will be reluctant to deal with the Reds again, they know Van Dijk wants to leave and the destination, in his mind, has already been decided.
They have stood proud this summer and shown they cannot and will not be bullied, much like Liverpool themselves with Philippe Coutinho.
In January, Liverpool will almost certainly still need a centre-half, especially following the deadline day sale of Mamadou Sakho…but can they bid?
To find a legal answer the club will have to hit the guidelines with a fine-tooth comb but, on the face of it, Liverpool kept to their word.
They 'dropped' all interest for the duration of the window as promised.
Should they return with a bid in January—a fresh period of transfer activity—the Premier League powers that be will be very hard pushed to find any form of misdemeanour. They are, after all, new negotiations.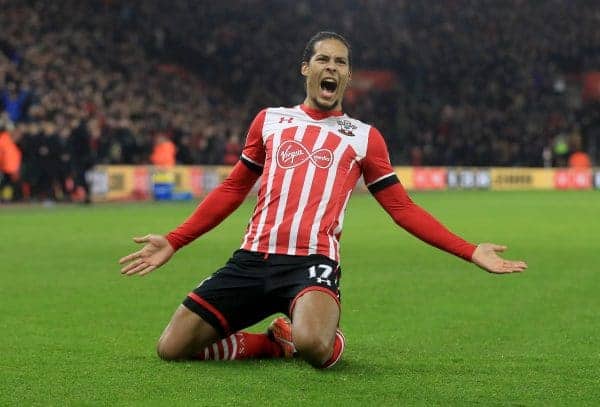 What is important to remember—and this will leave a bitter taste in the mouth of Southampton—is that all convincing, negotiating and planning for the future with the player himself has been done.
Liverpool now need only to deal with the club themselves which, on the face of it, weakens Southampton's position.
Of course, they have a player who they own, are paying weekly, and are entitled to keep until the summer of 2022. Realistically however, the Saints are going to want as few repeated instances of this summer as possible.
A huge factor will be Southampton's start to the season. Should it be a poor one, their willingness to sell will plummet, making summer negotiations all the more likely.
Then comes the matter of price. We became financially desensitised this summer to the point of delirium.
Taking Van Dijk will still cost Liverpool a pricey sum, though the time for extreme excess would have been on Thursday, as the final hours ticked by.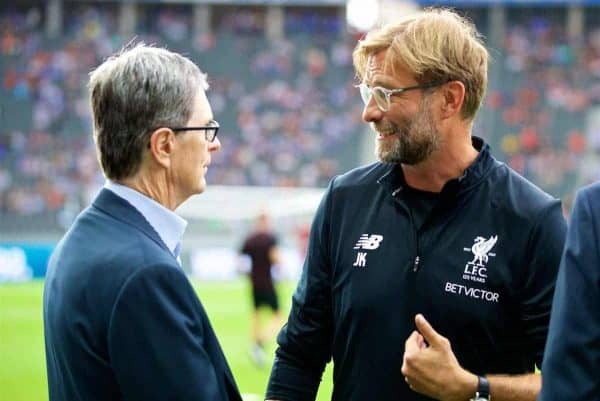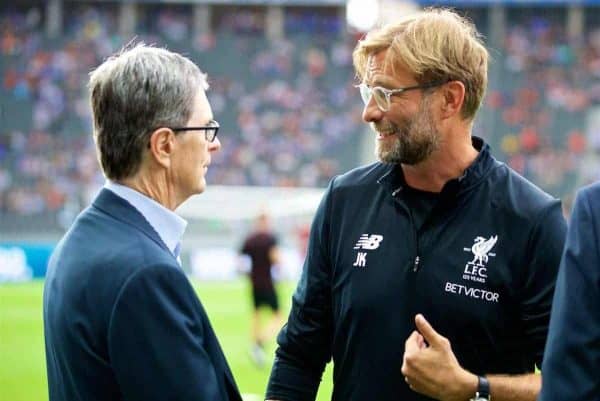 Realistically negotiations will look to open around the £50 million mark for a future dealing, and don't put it past the club adding a player into the mix.
So, in short, can a bid go in January then? Yes. Will the club make one? You'd be a bold gambler to bet against it. Will Southampton finally allow their star man to leave? Who even knows any more.
Thank god the normality of weekly football is back.