Liverpool crashed out of the League Cup with a 2-0 defeat against Leicester City at the KP Stadium on Tuesday night.
Leicester City 2-0 Liverpool
League Cup Third Round, King Power Stadium
September 19, 2017
Goals: Okazaki 65′, Slimani 78′
---
Jurgen Klopp's decision to rotate his side for the third round clash looked as if it would pay dividends early on, with the Reds utterly dominant and creating a succession of chances on goal.
As each one in turn was missed, however, it seemed as if it would be another one of those days that fans have had to endure recently—and thus it proved to be the case.
Two subs changed the game: Philippe Coutinho going off for the Reds, and Shinji Okazaki coming on for Leicester.
The Japanese forward scored the first and Islam Slimani found the top corner 12 minutes later to send the Foxes through and end the Reds' hopes of an early season cup run.
Here are the biggest talking points of a thoroughly disappointing night.
Judging Danny Ward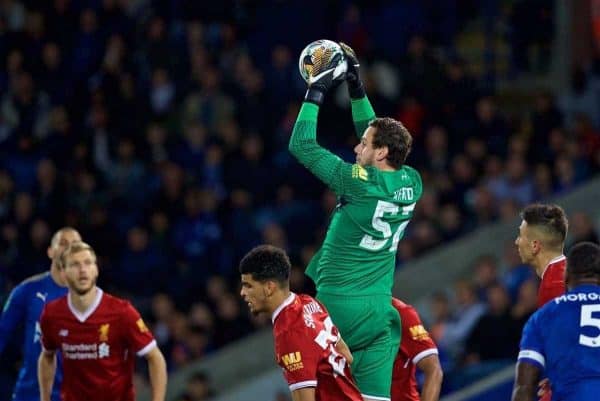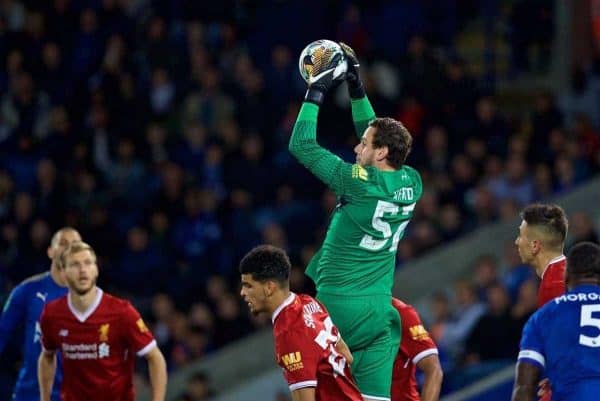 It's tough to make a valid call on a goalkeeper who comes in for a first 90 minutes of the season…and promptly sees his side utterly dominate, yet lose.
The dominance is great for the team, of course, but was Ward good, indifferent or irrelevant? And, when the defeat occurs, what blame lays with the man between the sticks?
For the goals, this time it can be said in confidence: none at all.
The Welsh stopper made a few good claims from high balls in the first half, but could do nothing about Okazaki's opening goal, bobbled and deflected in from close range.
Then there was the second: a top-corner drive from Islam Slimani who had previously done nothing all night; no 'keeper in the world would have saved that effort.
A fingertip stop soon afterward was a positive, but the big frustration will be that Ward is unlikely to see much more game time with the exit from the competition now.
There's no real way he can claim to have done enough to challenge Simon Mignolet—the Reds were mostly untroubled all night—but his competence and dominance should certainly add weight to arguments he's at least on par with Loris Karius.
Unfamiliar Faces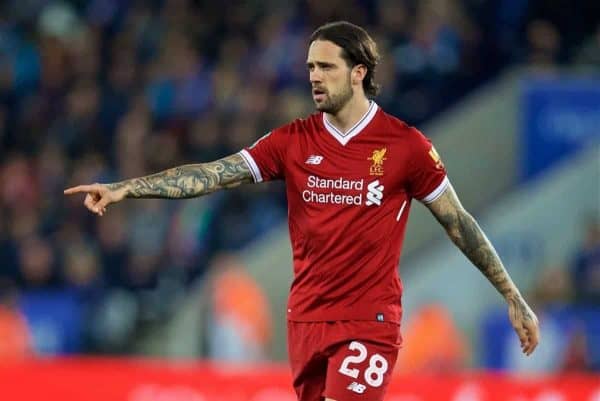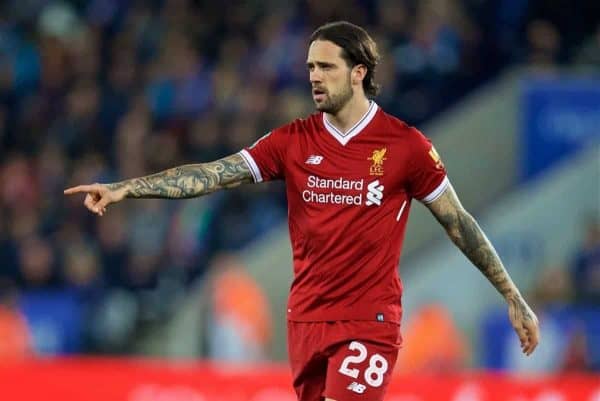 Lazar Markovic remained on the bench, but Danny Ings made a long-awaited comeback from injury to play a cameo role in the second half.
The striker came on just after the Reds fell behind and only really had one brief glimpse of goal, but it's always promising to see a return from a long lay-off and his presence will at least boost Klopp's options going forward.
Elsewhere, Jon Flanagan endured an extremely difficult night, given a thorough run-around by Demarai Gray, while Marko Grujic's performance could be described as mixed.
The midfielder was neat enough in possession when the Reds were on top, but didn't impose himself on the game and was lost after the break.
Two bad fouls, a yellow card and some wayward shooting pretty much summed up the Reds' second 45.
Oxlade-Chamberlain's Tough Start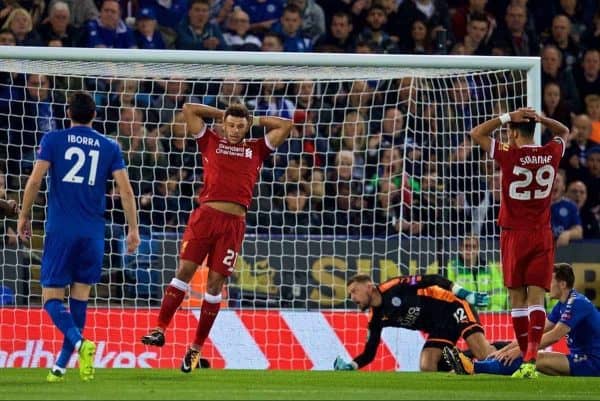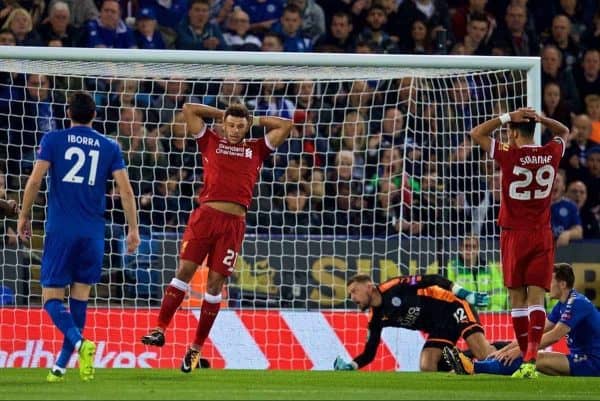 A first start in a Liverpool shirt did not go the way Oxlade-Chamberlain would have hoped.
The former Arsenal man had the beating of his man more than once, and was heavily involved in build-up play as the Reds dominated the first half…but very little actually came off for him.
One or two crosses went astray, his short passing wasn't always quite on-point and after the break his game deteriorated with rapidity.
It can partly be levelled, perhaps, at not having played with the team much and on being a little lacking in sharpness, but more would have been expected.
An unfortunate truth is that the most cutting edge shown in his 90 minutes was by the physio who had to see to Oxlade-Chamberlain's socks in the first half.
The Coutinho-Robertson link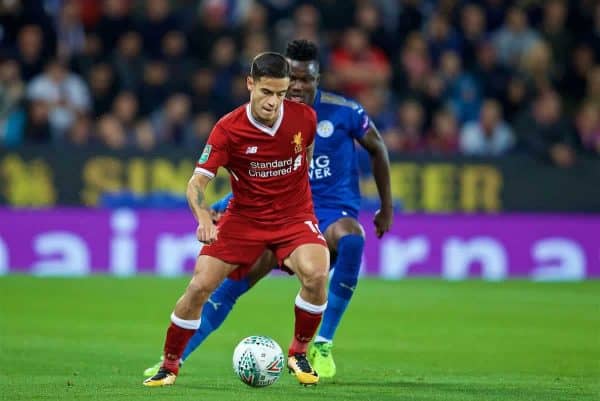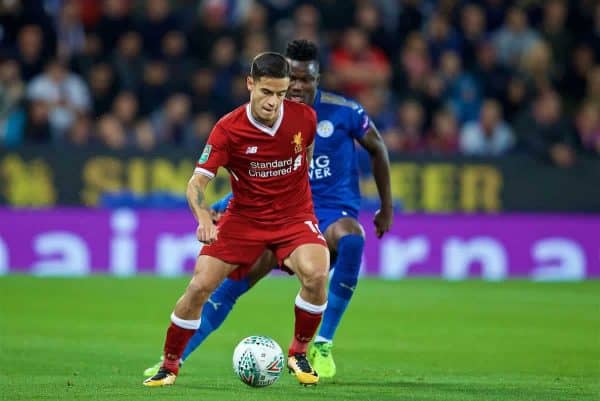 The first 45 minutes saw the Reds create a string of chances down the left side and it was largely down to the combination play between Coutinho and Andy Robertson.
Back into the starting lineup, Robertson showcased his big strengths on the ball by delivering cross after cross into dangerous zones, at least one of which really should have resulted in a goal.
Coutinho was constantly wandering infield, linking play and looking to get his usual long-range shots at goal, leaving space for his overlapping left-back to exploit—and that's exactly what Robertson was happy to do.
The Scottish defender was one of the highlights of the night in terms of individual performances, while Liverpool's dominance went noticeably downhill after Coutinho's half-time withdrawal.
Important Difference Between Shooting & Finishing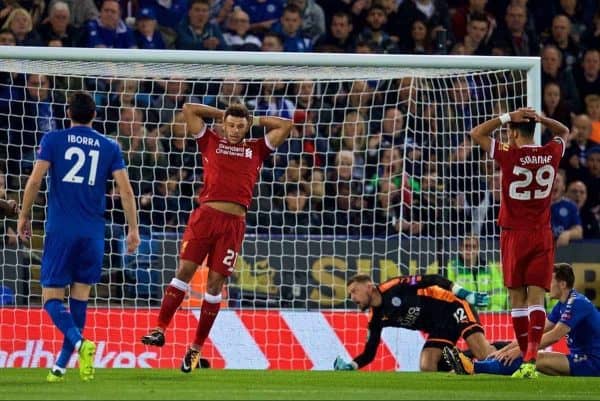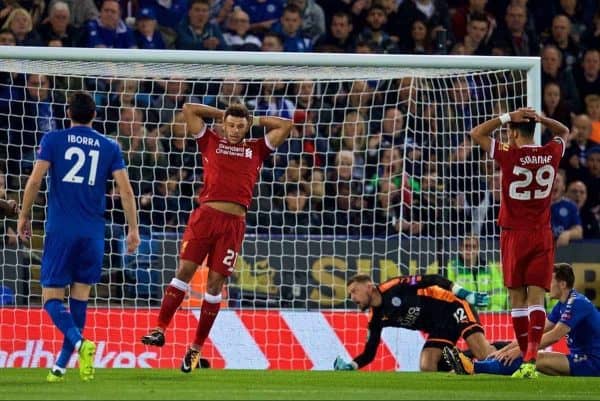 87-3.
That isn't a scoreline as such, but it tells the story of Liverpool lately.
Over the last four matches, the Reds have had approaching a full century of shots, scoring only three times, and failing to win any of those games.
Away and with 10 men to Man City, of course, there's a viable explanation. But the following three fixtures have seen Liverpool spurn chance after chance, gifting up too-easy chances at the opposite end.
And winning none of the quartet of matches.
There weren't a huge volume of clear chances at the KP on the night, but all the long-range testers, the set-piece attempts, the crosses which weren't touched home from close range and the turns inside the box which were blocked at close quarters, only led to continuing feelings of frustration for supporters.
Klopp has to find the answers in his squad at both ends of the pitch, and needs to do it fast.