Brazilian legend Pele says Philippe Coutinho does not necessarily need to leave Liverpool in order to achieve great things.
It was claimed on Monday that when Coutinho and his family members met in Brazil last week the "mood was funereal," such was his devastation at his big money to Barcelona not coming to fruition.
The 25-year-old made a miraculous recovery from his claimed back injury which has kept him sidelined for a month to play in Brazil's 2-0 win over Ecuador on Friday night.
Incredibly, claims in Barcelona-based Sport newspaper quote a relative of Coutinho's saying: "We still don't understand why Liverpool didn't want to sell him."
It really is a head scratcher.
Thankfully, a voice of sensibility has arrived in legendary Brazilian Pele, who, when asked whether Coutinho needs to move to Spain, told Marca:
"No. You don't necessarily have to change teams all the time to prove you are good. It all depends on taking your opportunities."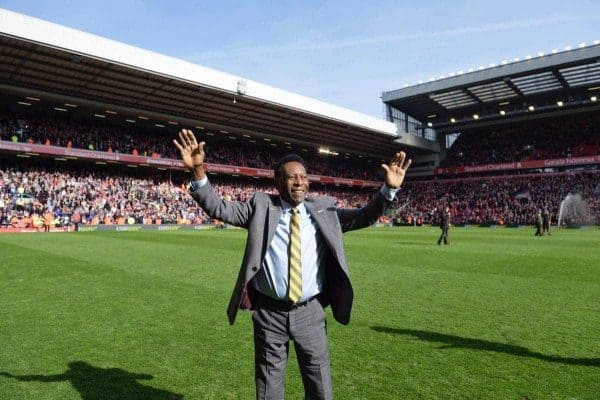 This came after Pele had name-checked Coutinho as a potential suitor for the Ballon D'Or award, something his friend and compatriot Neymar has his eye on after his move to PSG.
"Coutinho is a player I think we should all look at too because he is excellent for his team," said Pele.
Coutinho is expected back in Merseyside on Wednesday, after Brazil play in Colombia on Tuesday evening. The so-called 'reintegration' process will then begin, ahead of two huge games for the Reds – against Man City on Saturday and at home to Sevilla next Wednesday in their Champions League opener.
At least it will be nice not to have Barcelona submitting a transfer offer the day before or of those games.
Whether Coutinho is involved in either game remains to be seen, but appears unlikely at this stage.