Simon Mignolet is the Liverpool No.1 but Jurgen Klopp has stated there is a battle on for No.2—so when might Danny Ward get his chance?
A battle to be first-choice goalkeeper is nothing new in the Premier League. For the Reds, fights between the likes of Jerzy Dudek and Chris Kirkland or, going back further, David James and Brad Friedel set the tone.
But this year is a little different, a little more extreme: three stoppers all vying for the same single role, with Loris Karius and Danny Ward both pushing Mignolet as much as possible.
The Belgian, assured in pre-season and excellent toward the end of 2016/17, is the rightful choice to have started the new campaign in favour. But only five games in, Klopp opted to rotate, citing the wish to avoid mental fatigue as much as anything else.
"You cannot deal with it as a clear number two and a clear number three. Simon is a clear number one. He won the race in pre-season. You can always rely on him. The intensity for a goalkeeper is different, not physical intensity, mental intensity."
It's clear from the manager's words: Karius and Ward have both impressed enough to be regarded as challengers, and with the German having had an opportunity already against Arsenal, the Welshman's cannot be far away.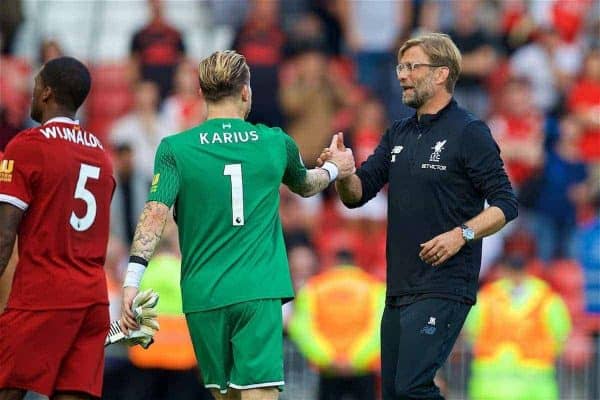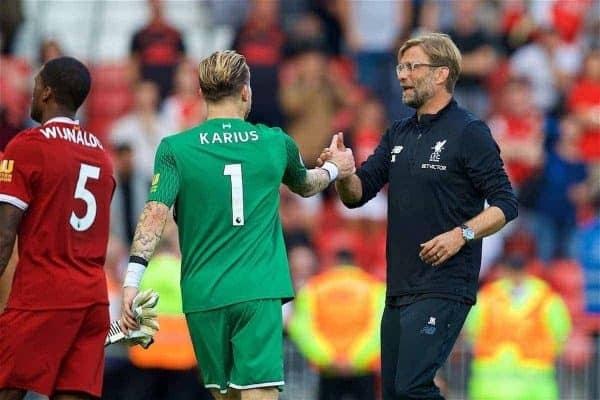 But when, and how frequently will he get to play?
Plenty of supporters will look at his exploits last term with Huddersfield and his solidity in his (admittedly brief) pre-season outings and suggest it was Ward, not Karius, who should have gotten first bite.
Still, with seven matches to be played in the space of 23 days, another chance to switch up the goalkeeper can't be far away.
The most obvious run to provide an opportunity for Ward comes with two games in the space of three days in mid-September: Burnley at home in the league, Leicester away in the League Cup.
It's feasible that either both Karius and Ward could face a game apiece, or perhaps more usefully, one could play both fixtures back-to-back. Three days, 180 minutes, and one rather large confidence boost for involvement.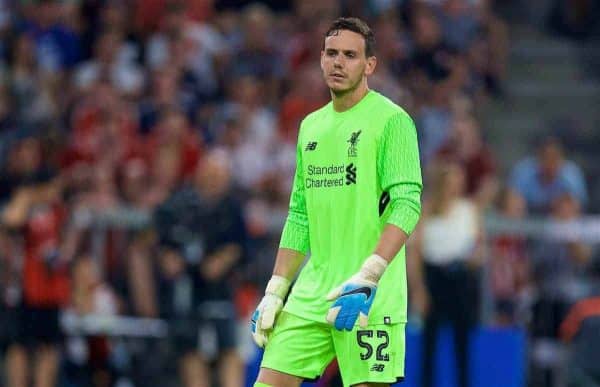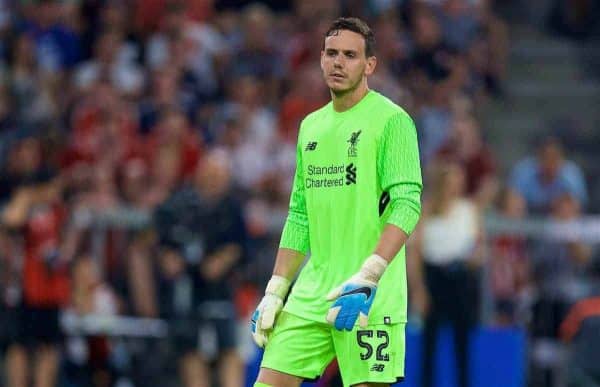 There are other such spells, further along in the season: home to Maribor might not present as big a challenge as other fixtures, before travelling to West Ham—especially if they're still in the early season funk they are right now—just into November.
In December, an away trip to Brighton comes before the final Champions League group game, at home to Spartak Moscow. If the Reds have already qualified, that sixth European match could become a handy rotation exercise.
Indeed, December alone will see the Reds face a minimum of eight games—how's the mental intensity there, Jurgen?—including a Merseyside derby, a trip to Arsenal and four matches in less than 10 days across the new year period.
The fixture pile-up will provide opportunities to those on the fringes, and Ward has to work doubly hard to ensure he doesn't miss out.
He's not just fighting for a spot which doesn't traditionally have three players vying for it, he's also up against the manager's own choice of signing, the likely go-to man first of all when second chances come along. And a first choice.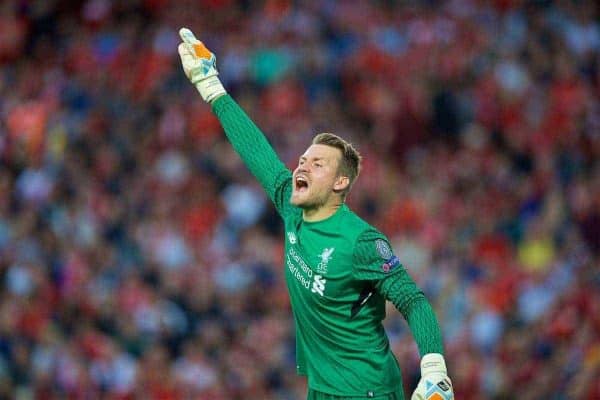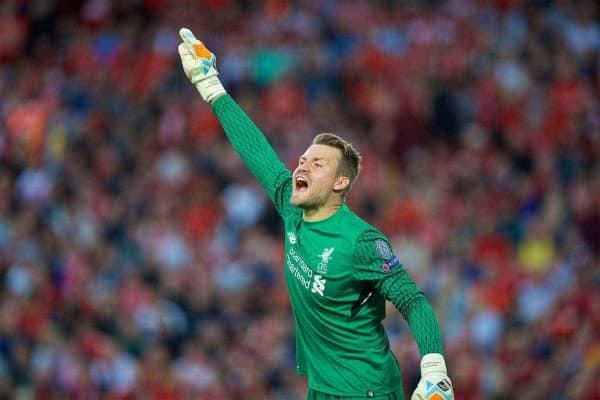 But Klopp is capable of surprise, as picking Karius against Arsenal showed.
Imagine: the trip to Moscow in September. Rather than drag a first XI in the midst of four successive away matches to the far side of the Continent, Klopp could utilise his improved squad depth will intelligence and planning.
And a little good fortune, of course. No such risks will be taken if the Reds don't get a good result against Sevilla, nor can a full-on shadow squad visit Russia if a few injuries have taken hold.
The point is, opportunities will come along for Ward.
He's good enough, he has proven consistent and reliable, and he could have done no more in his time in the Liverpool first team thus far. When his next chances come, he has to be ready.