With Barcelona chief executive Oscar Grau admitting they are "ready to buy" Philippe Coutinho in January, Liverpool are still not likely to sell.
The Reds turned down three bids from the Spanish side in the summer, with their final offer worth £114.2 million, insisting the midfielder would not leave Merseyside.
This came despite Coutinho's public attempts to force through a move, handing in a transfer request on the eve of the Premier League season.
Coutinho has subsequently returned to action for Liverpool, and his three goals and one assist in six games so far have clearly sparked Barcelona interest once again.
"We are ready to buy Coutinho in the winter market, or any player the technical staff request," Grau told reporters on Wednesday, insisting the Liga outfit have the financial clout required.
The Times' Paul Joyce, elaborating on Grau's comments, said that "Liverpool will be angered" by Barcelona's renewed efforts.
That this comes in the buildup to another big game for the Reds, who take on Man United at Anfield on Saturday afternoon, continues a trend from Coutinho's suitors.
Coutinho's transfer request, prompted by Barcelona, came a day before Liverpool's season opener away to Watford.
And their third bid arrived less than 24 hours before Jurgen Klopp's side took on Crystal Palace, with the Catalan side clearly looking to force Fenway Sports Group's hand.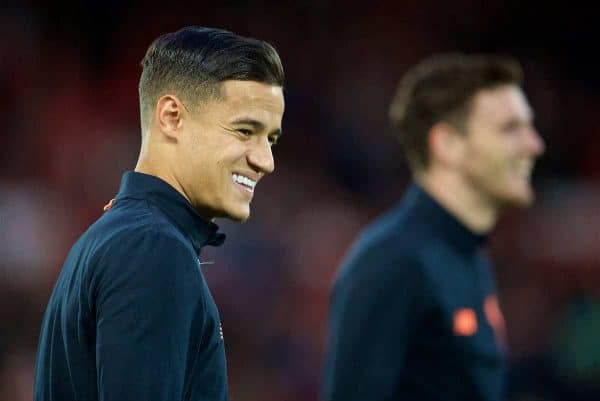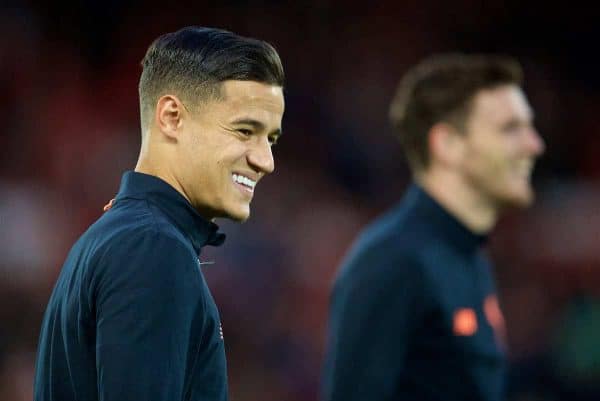 However, it is highly unlikely that, after rejecting a sizeable offer for the No. 10 in the summer, that Liverpool will sanction Coutinho's departure in January.
Providing some clarity on Grau's comments, Sky Sports' Spanish football expert Guillem Balague cast doubt over a possible move.
"The Coutinho-Barcelona link will not go away," he explained.
"Of course they are still interested in Coutinho, they've got everything sorted with the player, we've all known that for months.
"But will they convince Liverpool? That's the question mark.
"I don't think it's going to happen in January, I don't think they've got intention of making it in January.
"The words of Oscar Grau were 'if we had to pay for him, we've got the money for him'."
At this stage of the season, the hope will be that Coutinho ignores Barcelona's advances and continues to focus on his form at Anfield.
It is clear that Liverpool will not entertain offers for their star playmaker, with Coutinho a key part of Klopp's side moving forward.