Liverpool dominated but couldn't find a way through against Man United, drawing 0-0 in the Premier League on Saturday afternoon.
Liverpool 0-0 Man United
Premier League, Anfield
October 14, 2017
---
Jurgen Klopp named a largely expected XI and the Reds headed into the match knowing a win was imperative, playing catchup to the top four as they were.
As has been the case in recent meetings between the sides, the game was tight, tense and bereft of clear chances for long spells, though Liverpool had the better of the first half.
Joel Matip was denied by a fantastic David de Gea save, while both Mohamed Salah and Philippe Coutinho also both missed chances.
The second half saw more of the same: dominant spells for Liverpool, but a succession of missed half-chances as United focused far more on containment than going for the points, and a 0-0 draw was the end result.
Here are the biggest talking points from the clash at Anfield.
One Win in Eight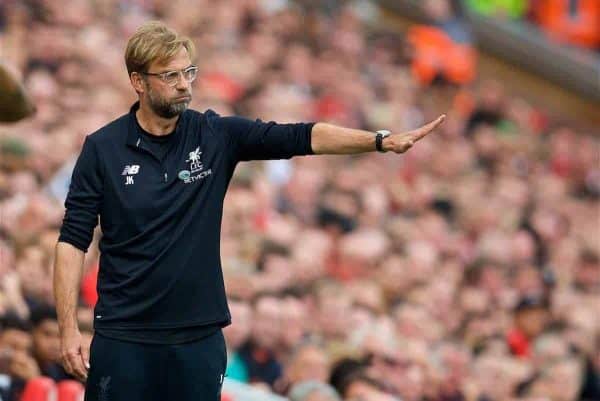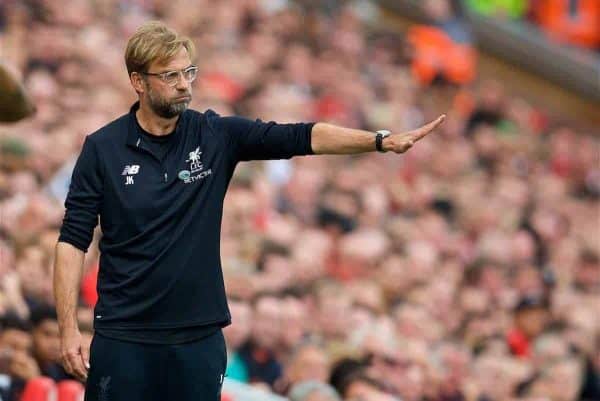 It seems a long time ago that Liverpool battered Arsenal, but since that day in August the Reds have taken just a single further victory in their next eight games.
There was plenty of discussion beforehand over Klopp's record against Brendan Rodgers' before he was dismissed, but it's an irrelevant sideshow.
The Premier League—the top end, at least—is far more competitive now than it was two years ago, and the identity of the team under Rodgers at the end had completely disintegrated.
Results haven't gone well for the Reds of late, no use in denying it, and there have been at least three matches which should have been won which haven't—including against United.
Klopp will have to find the answers and be accountable for the points tally, just like every other manager, but there's no reason to suggest that he should be under any pressure, should be worrying about his position, and so on.
Mistakes have been made, on and off the pitch. But performances in general? They remain decent for the most part, excellent in some areas, woefully inadequate in yet others.
More to do, and improvements have to come quickly, but rhetoric over the manager is pointless, lacking context and unhelpful.
Exactly What's Required From Wijnaldum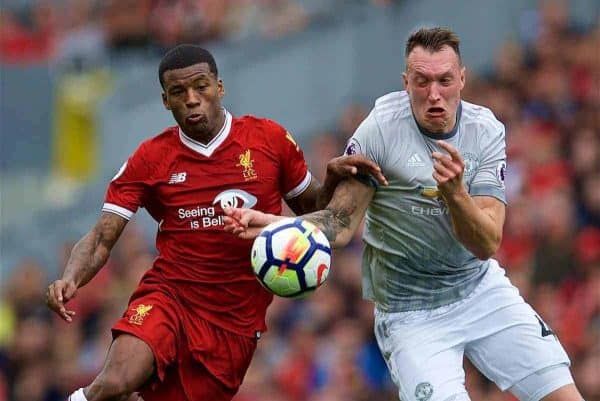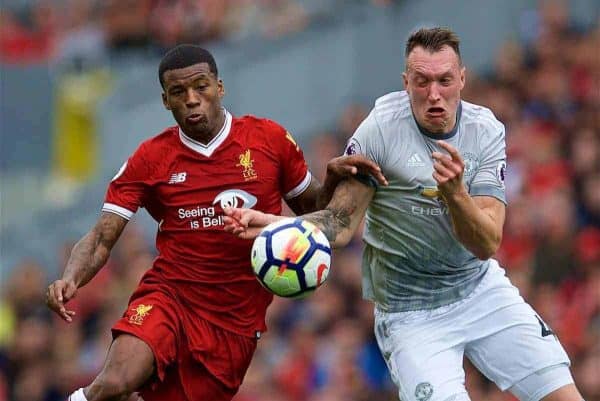 Too often, Gini Wijnaldum receives criticism—justified criticism—for not impacting on matches, for not seizing control of the centre of the park when the Reds aren't playing well.
Five minutes into the game he twice took the initiative, turning and driving on into the final third, and that's precisely what fans want to see from him more often.
At Anfield and away from home. Against big clubs and smaller ones.
Clever movement, positive passing and a willingness to dribble into space—exactly what's required from a starting No. 8 in this system.
Consistency, as ever, has to be the watchword, and the second half—when the Dutchman has at times tailed off, even in his good performances—Wijnaldum continued to impress.
His runs forward off the ball continued to be a feature, even if he didn't always receive the pass, and on a day when chances were at a premium that kind of bravery was a must.
Perfect Illustration of Why Salah Signing Was Important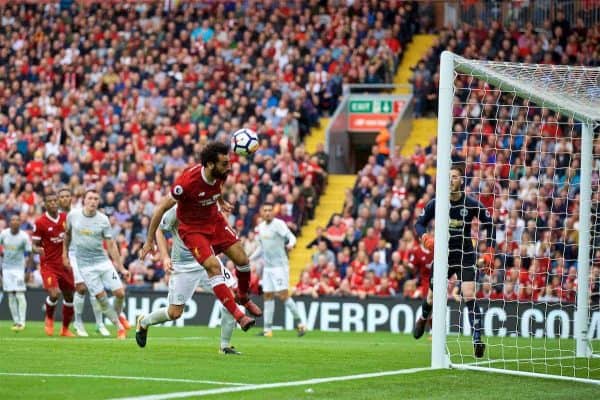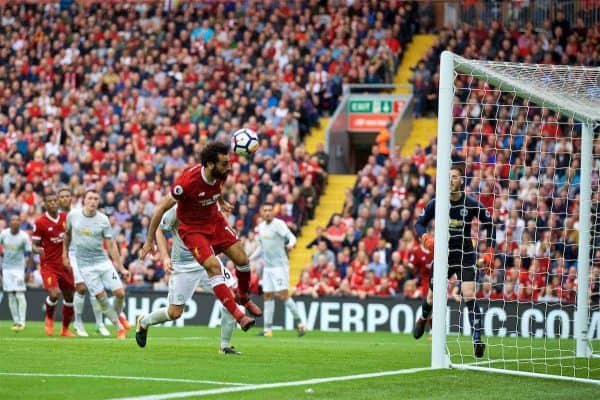 For a 10-minute spell in the first half, Salah was simply electric: racing past defenders, drawing fouls and helping fashion a string of half-chances for his team.
While his individual ability alone was cause to sign him, from a tactical perspective it was vital that the Reds brought in a wide forward of that style.
Sadio Mane was pivotal last season because of his pace, his penetration and his willingness to get beyond the opposition defence—but when he was absent, nobody else in a Liverpool shirt could do the same.
Naturally, the best option is to have both of them available, but it's vital that the Reds have someone in place every game to fill that role, and Salah brings exactly that.
For most of the game he seemed the most likely source of a goal for Liverpool, not just with his pace but his willingness to attack both posts just on the chance that something fell his way.
Coutinho's Influence Continues to Grow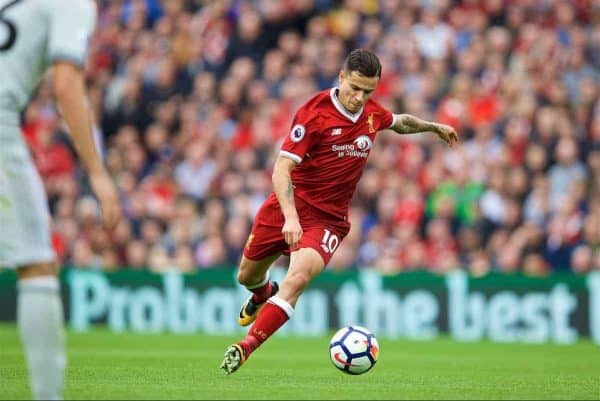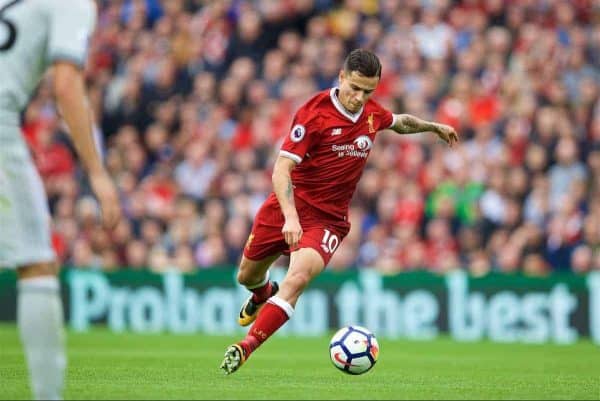 The Brazilian was already Liverpool's best player on a technical level, but after all the summer furore over a possible move to Barcelona, his form really could have gone either way.
It's testament to Coutinho himself, to Klopp and indeed to the club for keeping him, that Coutinho has immediately come back in and started playing even better than previously.
Goals in previous matches have proven hugely important, but against United Coutinho simply dominated proceedings.
His team-mates look to him constantly, he's the instigator of attacking buildup simply by when and how he manages to find space for himself, and when he finds that extra yard of space he's consistently able to generate something of note out of it.
The transfer rumours certainly aren't going to go away, and Liverpool will have to remain strong-willed if they want to keep Coutinho.
But what is certain is that the rumoured prices in the media are way off-base—Coutinho will only see his valuation increase with this type of performance in big games.
Klopp's Subs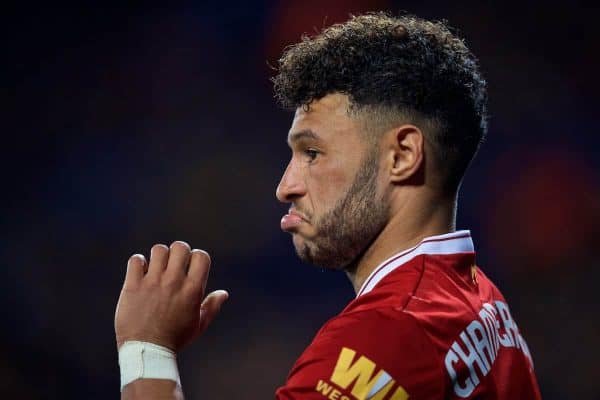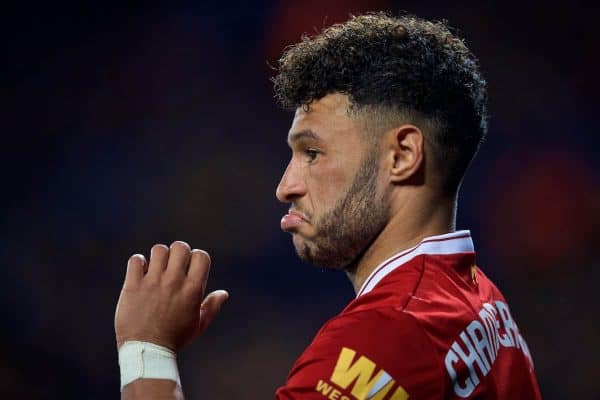 It's not new, but Klopp waited until 78 minutes into the match to make any alterations to his starting lineup.
Daniel Sturridge and Alex Oxlade-Chamberlain came on as a double change, and while Klopp has been criticised for waiting so long previously, was there an alternative?
Neither of the English duo have made a compelling case for more minutes with their recent form; Liverpool were dominating and playing better than United with the starting XI; and the balance, as ever is delicate: change one component of the team and another can suffer.
In a match with so much at stake, the dilemma for the boss is whether to gamble on three points and risk ending up with nothing.
As for taking off Coutinho and Salah, the two most influential attackers, it must be remembered that they went through a lot of travel and action on the international break.
Ultimately, there simply wasn't enough time for any of the subs, Dominic Solanke included, to have any kind of telling impact.