Jurgen Klopp hailed Liverpool forward Ben Woodburn after the teenager signed a new five-year contract with the club on Wednesday afternoon.
Woodburn put pen to paper on the deal after his 18th birthday, keeping him with the Reds until at least 2022, when he will be 22.
The youngster has already accomplished a considerable amount despite his young years, becoming Liverpool's youngest-ever goalscorer in 2017 and scoring on his Wales debut in September.
He has already made 10 appearances for the first team, and while Klopp is taking a patient approach with his development, is primed to establish himself as a key player at senior level.
"This is brilliant news, although without sounding complacent about it, it is absolutely not a surprise," the German told LiverpoolFC.com.
"Ben knows how committed we are to him and he and his family know this is the best environment for him to grow, learn more and become even better and better.
"What a talent this young man is. We don't call him the Prince of Wales for nothing, although judging by his facial expression when we do he would probably be happy if we stopped with this!
"Ben is that perfect balance of talent and attitude. One of either is OK—to fulfil your potential at the very highest level you need to have the maximum of both."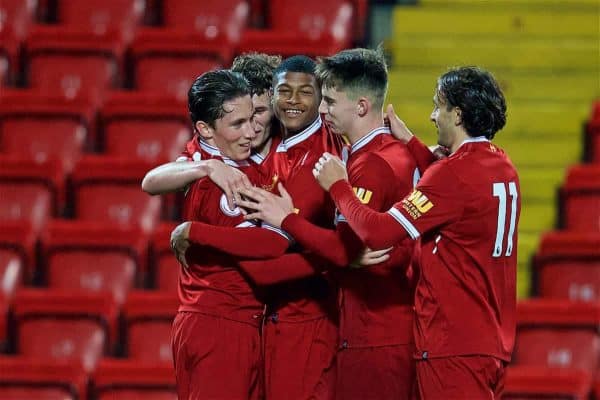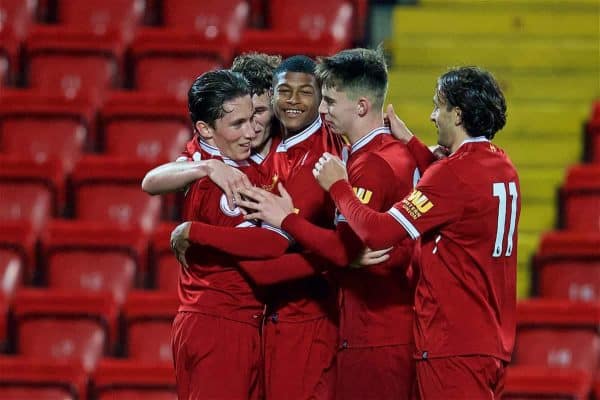 Klopp credited Woodburn's willingness to drop down to U23 and U19 level, despite his achievements for both Liverpool and Wales, saying: "I like that he is prepared to be patient."
And the German said it was "quite poetic" that he signed his new contract on the day fellow academy youth Rhian Brewster scored a hat-trick to send England to the U17 World Cup final.
Brewster made the move to Liverpool from Chelsea due to the increased likelihood of a route to the first team, and speaking on renewing his terms with the Reds, Woodburn echoed this.
"I feel like at this club, there is a pathway to the first team and you get given chances here," he said.
"I've played for the first team, but I still want more of it. I've got a lot more to give, so I want to show what I can do.
"This is the club I want to stay at and be here as long as possible. When I was told, all I wanted to do was sign the contract.
"It feels good. Now I just want to carry on and hopefully show the manager what I can do.
"For the rest of this season, my aim is just to carry on, try to play as many games for the U19s and first team.
"Hopefully I will get some more appearances for the first team and progress in the U19s Champions League."