Liverpool away end regular Rahul Tanna is currently studying Football Business and Media at UCFB Wembley Stadium – some of the Reds' defence need some educating after their showing at Wembley.
Wembley Stadium, 22 October 2017
This was mine, and Liverpool's 15th game of the season, would this be another game to remember? Or would Harry Kane ruin our trip to Wembley? A lot of questions to be answered.
It felt odd not having to stress about waking up early, or putting an alarm for once. I woke up at 9:30am and was absolutely buzzing for the fixture. In my opinion, watching Liverpool Football Club play at Wembley Stadium it always special, the only difference was we would normally be travelling to Wembley for a Cup Semi Final or Cup Final. On this occasion, we were travelling for a league game.
It was always going to be an odd game, normally over 30,000 Liverpool fans would be inside the ground for a cup game supporting the boys, but due to the Premier League away rules, Liverpool were only given 3,000 seats for this fixture. As fans it was important to make our voices heard, and push our team to victory. Back to my trip…
So I left home at 12:30, and walked to Stanmore Station. Jumped on the Jubilee line, first stop – Queensbury Station. I was meeting loads of Liverpool supporters at the Regency Club, a local bar and restaurant, known for the best mixed grill in the area.
Before I could even think about ordering food, I ordered myself a pint – and was telling a few people about my trip at Maribor a few days ago. Loads of people wanted to hear my stories and what I had to say, after all, it isn't every day you watch your team win 7-0 in Europe and make history.
After we had ordered some food, and had enough pints in our system, we left Queensbury. Next stop, Wembley Park Station, only two stops away. We started chanting a few songs, fully aware there were Spurs supporters on the same train. This is what away days are all about – getting on the opposition fans' nerves.
3:15pm, just arrived at Wembley Stadium, 45 minutes' till kick off. As I was walking to the away end I saw many new faces outside our end, which isn't normally the case at away games. Normally, going to away games you will almost be able to recognise every face and individual in the away end.
I finally found some regulars I knew and went to say hi to them, including my good friend JD, and Jen and Robbie who you pretty much see at every single Liverpool game, either in Kop 305, or the away end. Three supporters who do missions for this club, and have been doing for years and years. Massive respect to them, always nice having a chat with them about the club we all love and are crazy over.
3:45pm, I finally got into the away end after going through the standard checks in security. I went straight to my seat as I didn't want to miss kick off. I had a great view, Block 117 Row 39, not too low and not too high. You could see everything happening on the pitch perfectly, although based on our performance maybe that was not the best of ideas.
The first half performance was anything but alright, our defence were clueless and we were showing no fight upfront. Two early goals, with Harry Kane scoring and assisting one put us 2-0 down within the first 12 minutes. Liverpool showed some fight after the second goal, with Salah scoring to make it 2-1. It wasn't long before Jurgen Klopp went for a tactical change – taking off Lovern who was having a nightmare in the 31st minute of the game for Oxlade-Chamberlain.
The second half was pretty much the same – Liverpool showed no passion and no fight, ended up losing the game 4-1. Embarrassing. The most disappointing thing was most the fans in our end were not up for the game.
From start to finish, many people just talking amongst themselves rather than chanting. Considering I had just come back from Maribor where the atmosphere was absolutely rocking the whole 90 minutes, this was a real shame.
I feel like us as fans have to take some responsibility for the defeat – when we enter the stadium we take on a massive role as the twelfth man to get behind the team and sing your hearts out, even if you are 2-0 down.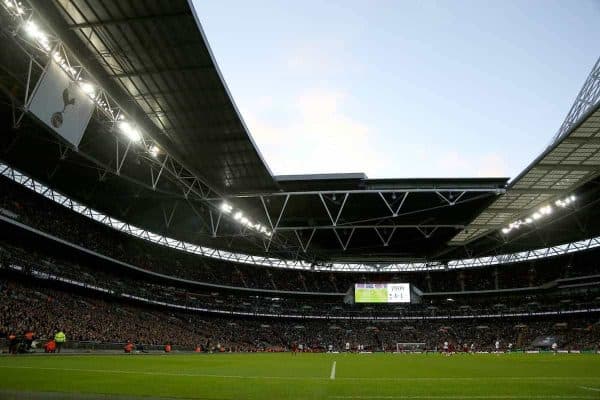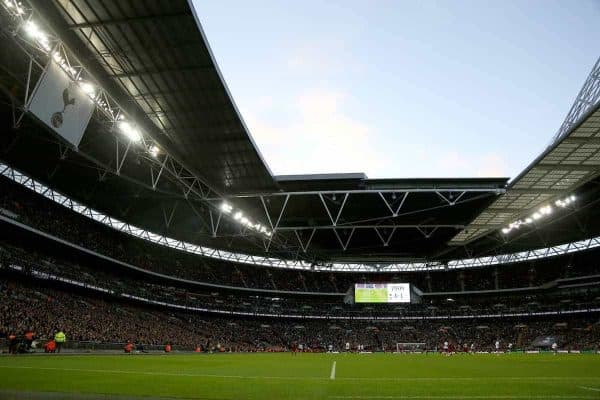 As soon as the game ended, I met up with my friends and went home straight away. Overall a very dull trip, I expected a lot more from this game, and feel absolutely shattered and upset right now.
Next week we go again, as Liverpool take on Huddersfield at Anfield. Another five-hour trip to Anfield for our seventh home game of the season (in all competitions). Will Liverpool get back to their winning ways?
---
* This is a guest article for This Is Anfield. If you'd like to contribute a piece for consideration please see this page. Follow Rahul Tanna on Twitter, @_RahulTanna.