Liverpool fans have relentlessly discussed the problems facing the side, but what's the view on the Reds from those with a wider perspective?
It can, at times, be difficult for supporters to retain a sense of context when watching their team succumb to defeat.
Memories of better years, more impressive performances and bigger points tallies can make current-day losses feel all the more difficult.
But it has be remembered that there are 19 other sides in the Premier League, all trying to improve and progress too.
With that in mind, This Is Anfield spoke to four journalists who don't cover Liverpool as their only port of call to get a more rounded view of the biggest issue facing Jurgen Klopp, and how they might be solved.
Bleacher Report
The major issue at Liverpool is, of course, the defence, and there are three or four things feeding into it.
Individual performances have been poor. You expect it from a haphazard Dejan Lovren, but even Joel Matip—who was actually pretty good last season—has dipped alarmingly.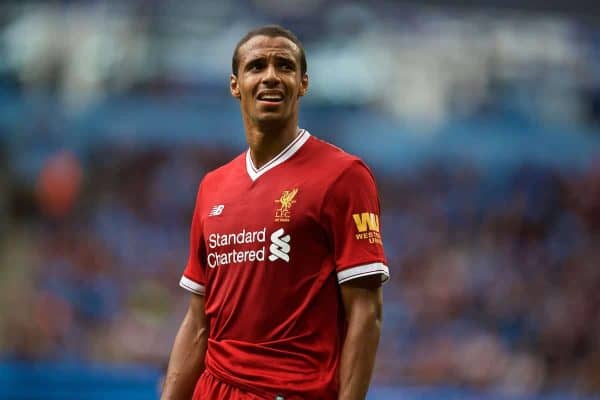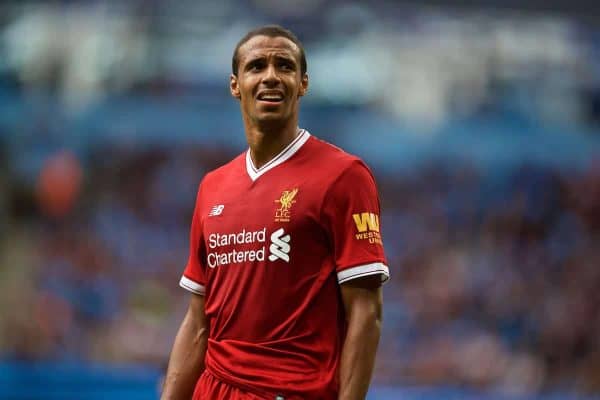 The system employed by Jurgen Klopp places great strain on the defence. It always has done.
At Dortmund he had exceptional individuals like Mats Hummels who were capable of papering over those cracks, but there's no Hummels-like figure on Merseyside right now.
Klopp's stubbornness on Lovren and in the market is hurting this team.
It's his team now—he's had window after window to address this—and he must take some of the blame.
It has taken the German FAR too long to try Joe Gomez at centre-back alongside Matip. But even when that finally happened on Sunday, another blow came in the form of Emre Can being moved to right-back. Why?
Hopefully from here we see Gomez and Matip given a shot at forming a partnership. It only has to be OK to be a major improvement on what we've seen.
ITV News, Guardian, Sky Sports
The defence doesn't look able to cope with much, whether it's the guile of Manchester City, the dynamism of Spurs or just a straight ball through them, such as they suffered at Newcastle.
No one in the back four seems to have any faith in Simon Mignolet, leaving them a nervous wreck.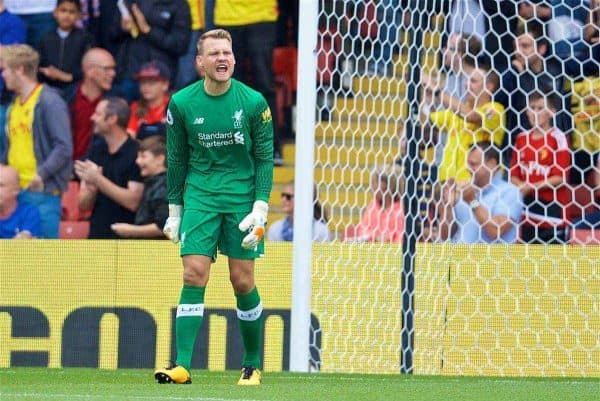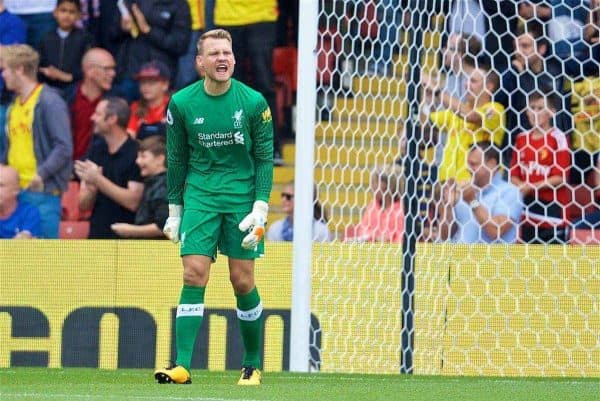 Dejan Lovren is man who needs rebuilding after some poor performances, not helped by being taken off at Spurs, leaving him at rock bottom and Klopp with few ideas of how to adjust things.
There was a lot of emphasis on bringing in Virgil van Dijk in the summer but Liverpool missed out on the Dutchman and didn't have a Plan B—and Ragnar Klavan still looks like Plan E.
It's fine having a main target but not having back-up options is confusing for a club of Liverpool's size and will certainly need addressing in January.
At the other end, playing on the counter-attack doesn't seem particularly progressive; on their day Mohamed Salah and Sadio Mane are frightening for everyone, but most top-class teams know how to do deal with such a system.
Liverpool are having enough possession but with pace in the final third their only option, it seems they can be read quite easily at the moment.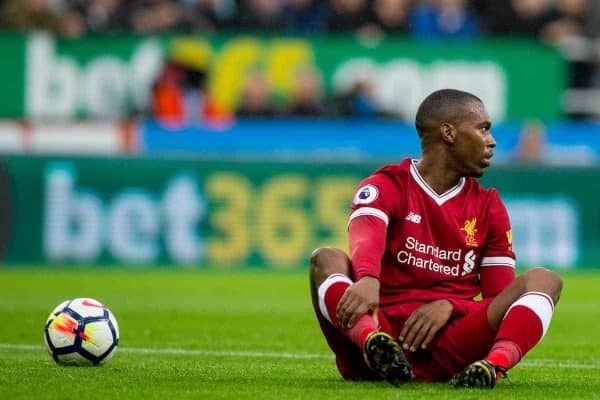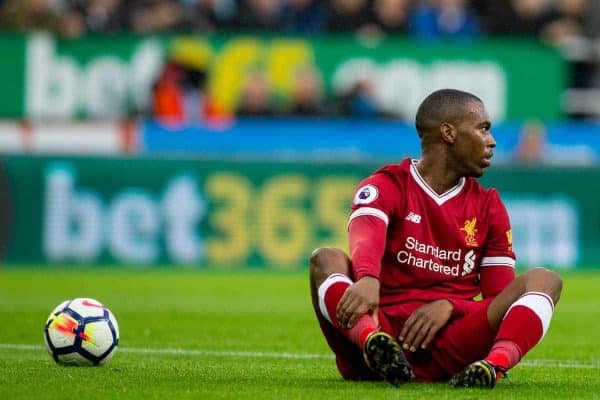 Daniel Sturridge doesn't look anywhere near the standard needed to have an impact and Dominic Solanke is going to need more than five minutes here and there in order to get used to the Premier League.
More variety is needed in their attacking plan if they're going to get up the league and threaten teams who aren't from Slovenia again.
WhoScored
While it's easy to scapegoat the defence, Liverpool lack a true ball-winner in the middle of the park.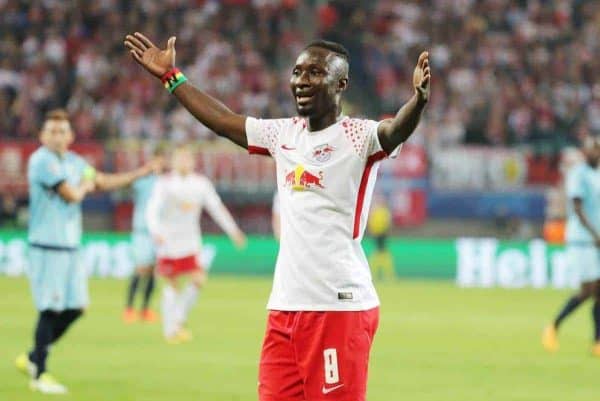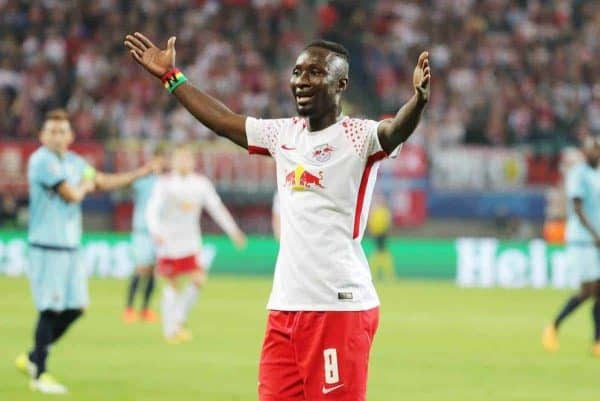 Klopp is blessed with an array of central midfield talent that'll improve once Naby Keita arrives, but the German doesn't have at his disposal a defensively disciplined holding midfielder.
Spurs ruthlessly exploited this on Sunday, highlighted best in Dele Alli's goal on the stroke of half time, where he was left unmarked to pick his spot past Mignolet.
Mirror, ESPN
The glaring weakness has come at centre-back, but Liverpool's problems appear to be less isolated.
While Lovren can be guilty of sloppy errors, just like Mignolet, he is not a bad player and one senses in a different system he could cope well at this level.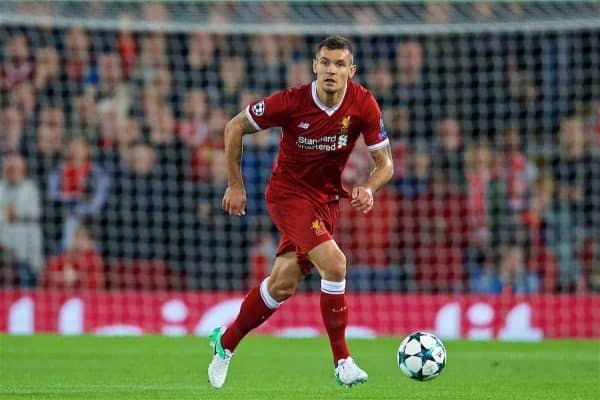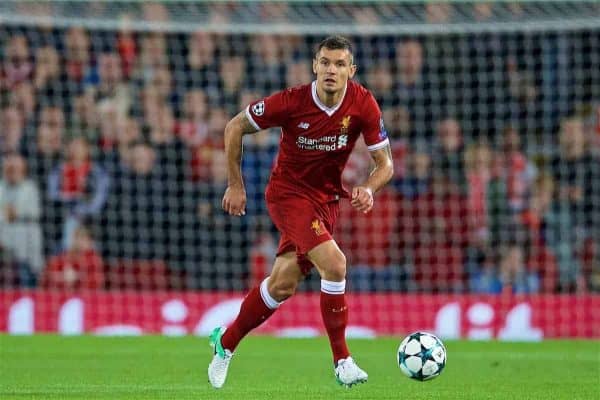 You look a little further up the pitch and while Jordan Henderson, Emre Can and Gini Wijnaldum are all decent midfielders, they all share similar qualities and, should you ask them privately, would all crave the No.8 role.
Naby Keita's arrival will transform this team, but in the meantime, Klopp should've focused on a more disciplined No. 6 to screen his flawed centre-back partnership and help bring out more in two of those three aforementioned midfielders.
Lucas Leiva was never an elite player, but he has proven to be useful at Lazio.
Somebody of his ilk, with more size, while compromising Klopp's ideology in the short term, would have protected some of the side's vulnerabilities elsewhere.