Jurgen Klopp says there are no issues with out-of-favour Andrew Robertson, as the left-back adjusts to life at Liverpool.
Robertson joined the Reds from Hull City for £10million in July, but he has made just three first-team appearances to date.
The Scotland international was widely expected to come in and be first-choice left-back straight away, with James Milner shifted back into midfield and Alberto Moreno seemingly on his way out of Anfield.
Moreno has shone this season, however, and while Robertson has performed well, too – man of the match on his debut against Crystal Palace – chances have been very few and far between.
Klopp says there is absolutely no issue, though, and has encouraged his new signing to use Moreno as inspiration, given his unlikely Reds resurrection.
"It's the exact same situation for Andy Robertson," Klopp explained.
"People will say 'why do you do that? Because he is here and not playing?'
"Because he has to learn. But there is no problem. We are in conversation, talk about it and he has to improve.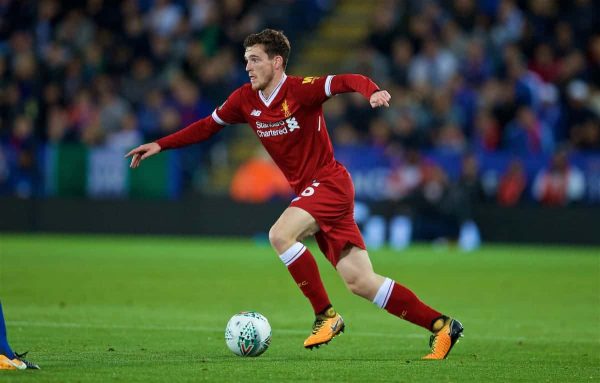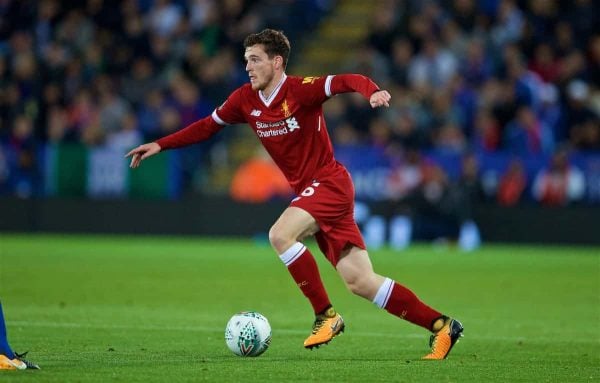 "As long as the other players are doing like this. Alberto is like a little machine, he never shows when he is tired and stuff like this.
"Andrew has had a little less rhythm. So you think now, okay, he will have a game with the national team and come back. We will have a little internal game then and that's good for Andy.
"So he's on a good way, a really good way. It's going well apart from maybe he is not happy he cannot start so often as he would have thought from the beginning.
"But it's all about improvement and then to be ready for the moment you are used."
Adjusting to Klopp's style of play is no easy task, so it should come as no surprise that Robertson isn't a regular fixture in the side yet.
In fairness to him, Moreno's form has also played a part in his lack of action, but opportunities will come his way in time.
The short-termism that exists in the modern game has led to some supporters worrying about Robertson's future already, but Klopp's comments should allay those fears.
An early exit in the League Cup hasn't helped his pursuit of playing time, but Liverpool, like all clubs, face a busy winter schedule when squad rotation will come into play and Robertson will get more opportunities.
The Scotland defender played the full 90 minutes against Netherlands on Thursday night and should line up in a behind closed doors friendly at Melwood in the week.