Not only has Mohamed Salah been one of the signings of the summer, but his start at Liverpool has been as blistering as any recent Reds acquisition.
Thankfully, we are not going into the final international break of 2017 licking our wounds and stewing over a disappointing Liverpool result for a fortnight.
Jurgen Klopp's side strutted their way to a 4-1 victory at West Ham on Saturday night, as they made it three wins in a row in all competitions.
There were several star performers at the London Stadium, from the returning Sadio Mane to the majestic Roberto Firmino, but one man stood out yet again.
Salah produced two clinical finishes and was an absolute menace to the Hammers' defence all evening, taking his tally for Liverpool to 12 goals in just 17 appearances.
It is a superb return by the Egyptian, as his stock continues to rise.
Best Start in Years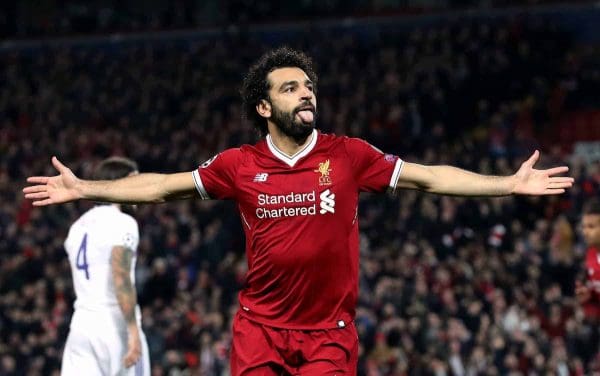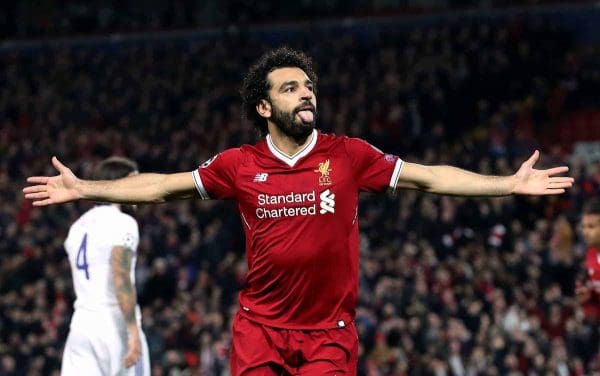 Much like his fellow speedster Mane, there wasn't universal happiness at the prospect of Liverpool signing Salah at the beginning of the summer.
A very forgettable period at Chelsea had seen him net just twice in 19 appearances over two seasons, as he struggled to adapt to English football.
The Reds had tried, and failed, to acquire his signature beforehand.
Liverpool were linked with more glamorous names this summer, most notably Brazilian wide man Douglas Costa, but Klopp knew exactly what Salah could offer.
"We watched him so often, and wanted to sign him even earlier [than June] so nobody else could jump in, and he was the decision of all of us," the manager explained after Saturday's win..
"When you find a situation where everybody doing the job agrees on a player, you can be sure it will work."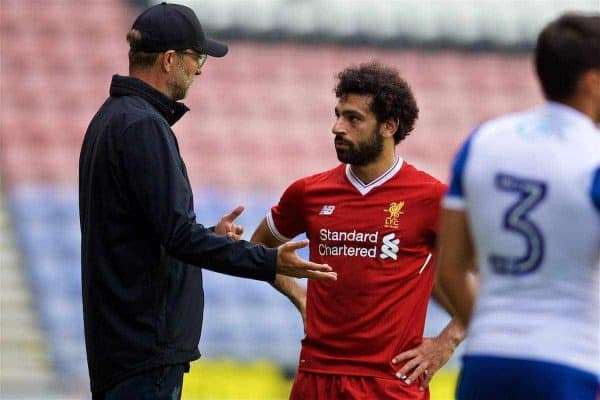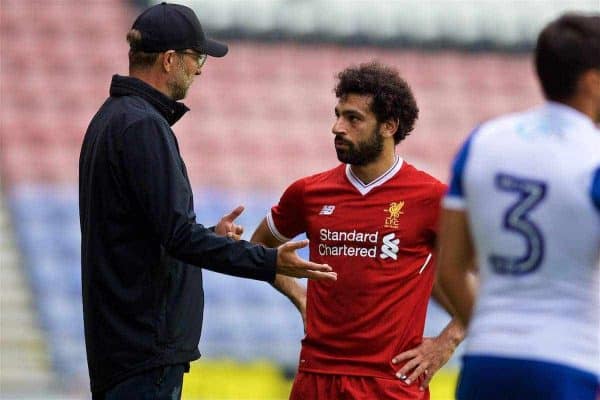 From the moment Salah took to the field in pre-season, it was clear that he was a far more rounded footballer than the one witnessed at Stamford Bridge, and he scored on his first outing against Wigan Athletic.
Since then, he never looked back, and has been Liverpool's star man this season by some distance.
He believes confidence is the key reason for such an eye-catching start, perhaps hinting that high levels of self-esteem didn't exist during his spell at Chelsea.
"I had confidence from the beginning. I was happy to come here," he told BT Sport after the game.
"I had two great seasons in Rome so I had confidence to come to England again. That was the plan. I have to carry on and keep looking forward to the next games."
To have already scored 12 times is beyond anyone's expectations—Philippe Coutinho was Liverpool's top scorer last season with 14.
And if he had actually been more ruthless on occasions, he would have a return to make Lionel Messi and Cristiano Ronaldo envious.
---
Goals in First 17 Games for Liverpool
---
His speed, movement and ability to get into dangerous positions have made him a nightmare for opposition defenders, and he has added as much as Mane did this time last year.
There are some who will never be happy, criticising Salah for missing too many good chances, but it is hard to think of a new Reds purchase in the Premier League era who has made such an emphatic first impression.
Mane certainly stamped his mark from the off, firing home a wonderful solo effort on his debut at Arsenal, but he wasn't as productive in front of goal as his new team-mate.
Fernando Torres is someone who also took no time to become a crowd favourite, scoring on his home bow against Chelsea and registering a hat-trick at Reading, and Daniel Sturridge also got 12 in his first 17 games.
The likes of Suarez, Coutinho, Firmino, Dirk Kuyt and Adam Lallana all flattered to deceive to begin with, though, among many others.
Since Suarez left for Barcelona in 2014, Coutinho has scored the most goals for the Reds in a single season, with 14; Salah is already just two off that tally in mid-November.
Even those who rated Salah highly before his £36.9 million move from Roma in June would not have predicted such a prolific start, and he has been a joy to watch.
Perfect Acquisition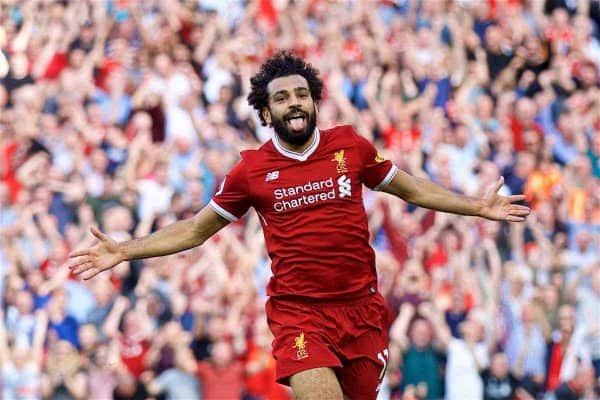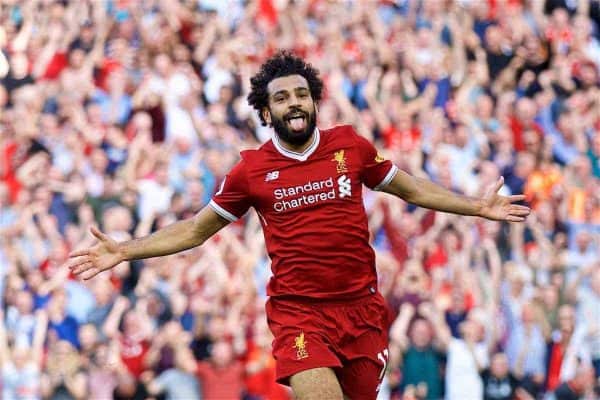 Klopp has done far more good than bad in the transfer market since becoming Liverpool manager, and his decision to bring in Salah is a masterstroke.
Others could easily have been put off by his previous failed spell in England, but Klopp could see exactly how the 25-year-old would change his team for the better.
Last season's horrific post-Christmas spell was down to a number of factors, but not having an alternative to the blistering Mane was the major issue.
Liverpool looked one-paced and predictable whenever the Senegalese was unavailable, whether it be due to injury or international commitments, and it had to be addressed in the summer.
Mane has already missed a chunk of action this season, but Salah's arrival has helped fill the void and not made it as problematic. Having both starting is something to treasure.
Salah is a fearless forward who does not get dejected if he misses a few sitters, and his ability to be in the right place at the right time is reminiscent of Kuyt.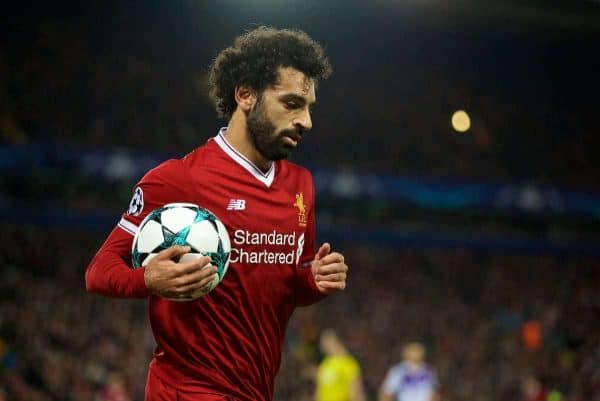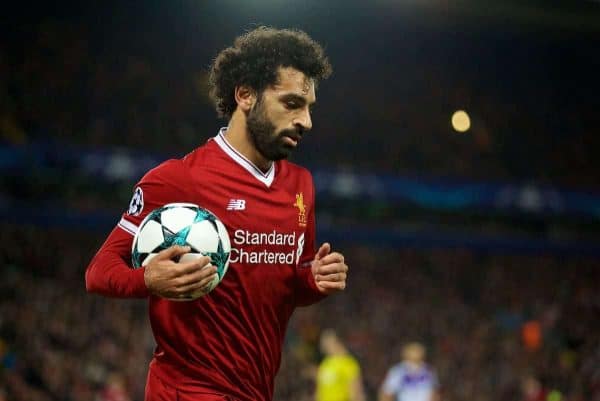 In terms of style, Salah couldn't be much more different than Liverpool's former hero, but he has a big-game mentality and a giant heart, both of which Kuyt possessed.
It is very easy to be knee-jerk about a new signing, whether that be overrating him or being too critical, too soon, but Salah is the real deal.
He has a made a bigger impact than any new arrival in English football this year.
The Only Way is Up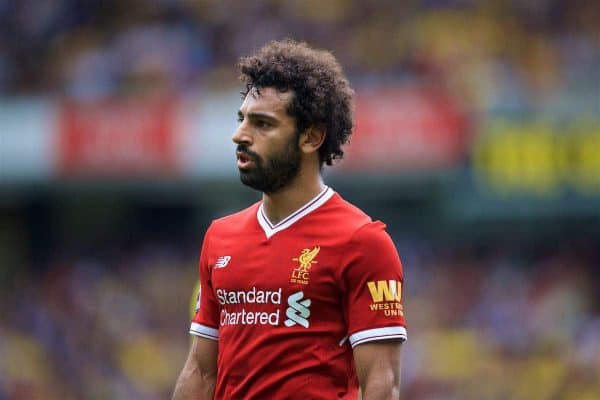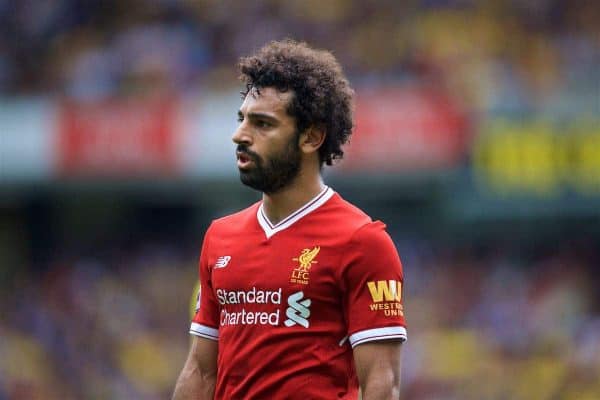 The most frightening thing about Salah is that he is just getting started.
His first 17 appearances may have been full of Usain Bolt-esque bursts, silky dribbles and a constant stream of goals, but he hasn't been perfect.
There have been occasions when almost unmissable chances have not led to the net bulging, and his use of the ball can be erratic.
Despite there still being a rawness to his play, only Harry Kane has scored more in the Premier League this season—Salah has scored the same number of goals in the league as Everton, which is a glorious statistic—and his influence on this Liverpool team has been unrivalled.
With Mane missing several weeks through injury, Lallana also out and Coutinho only managing nine appearance to date, Salah has stepped up to the plate and becoming the Reds' talisman.
He was one of the few who didn't shy away during that harrowing afternoon at Tottenham, and it is hard to see him not getting better over time.
At 25, he should still be a few years away from the peak of his powers, and once his finishing and all-round end product are ironed out to perfection, the sky is the limit.
Salah has been a fantastic signing who has made the fastest start to Anfield life in years—the future is going to be a lot fun with him around.