Liverpool cruised to a 3-0 win against a Southampton team they failed to score against in four games last season, with several encouraging signs.
Liverpool 3-0 Southampton
Premier League, Anfield
November 18, 2017
Goals: Salah 31′, 41′, Coutinho 68′
---
Salah Quick Off the Mark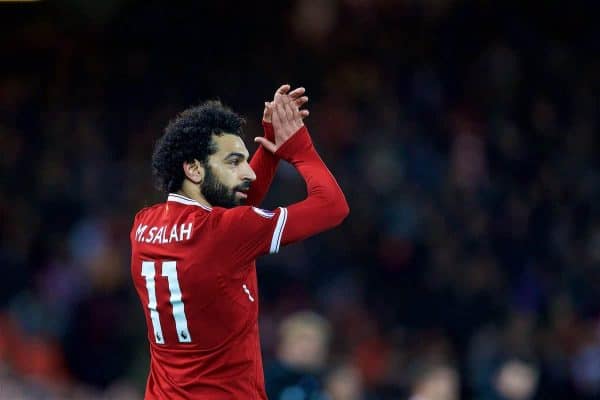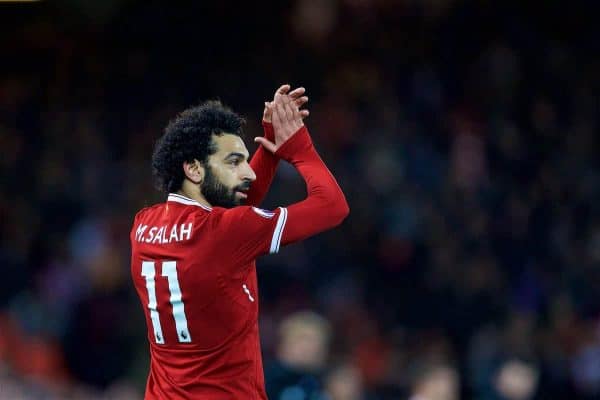 Mohamed Salah broke Robbie Fowler's record of eight by scoring nine goals in his opening 12 Premier League games for Liverpool.
A player once criticised for his finishing is now without doubt the side's most potent attacking threat, and he took both his chances well.
He was a constant threat to the Southampton back line as he buzzed around Wesley Hoedt, cutting in from the right wing and playing off the shoulder of the last defender.
His first strike was an outstanding left-footed curler as his side won the ball back on the counter-press, before feeding it to him on the right.
The second came from a run across the defence into space opened up by Roberto Firmino. Philippe Coutinho found him with the perfect pass, and the lead was doubled and Fowler's record broken.
This was the first Premier League game which Coutinho, Salah, Firmino and Sadio Mane have started together, and they will hope to do so again against Sevilla on Tuesday.
They started the Champions League group game in Russia against Spartak Moscow, so this also made it their first appearance together from the start of a game at Anfield, but Salah was the star.
Lovren Silences Saints and Liverpool Critics, For Now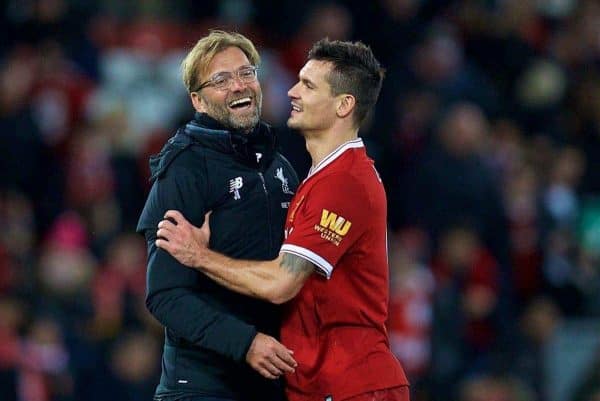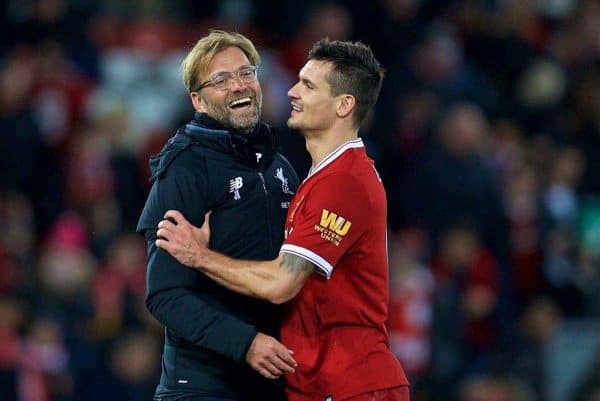 An injury to Joel Matip late in the week had Liverpool fans worried for their defence, with many expecting Joe Gomez to shift inside from right-back to the centre.
The 20-year-old had impressed for England during the international break, having made his debut against Germany, but he was left out entirely on his return to club football with Trent Alexander-Arnold and Dejan Lovren coming in to replace him and Matip.
Lovren has suffered this season due to a number of high-profile mistakes, particularly in the loss to Tottenham at Wembley, but here he was able to silence a few critics.
Most eyes were on Virgil van Dijk, who could be the Croatian's replacement in January.
But amid boos from the fans of his former club, and apprehension from those of his current one, Lovren put in a display which will improve his confidence.
A block on a Sofiane Boufal shot was particularly impressive and, despite one or two hesitant moments, he always managed to clear his lines or deal with situations as they arose.
Van Dijk Doesn't Know If He's Coming or Going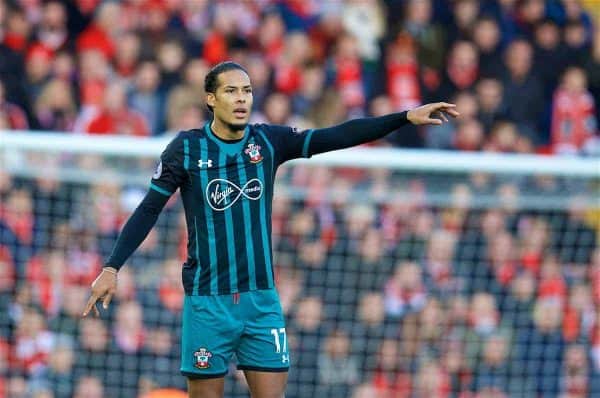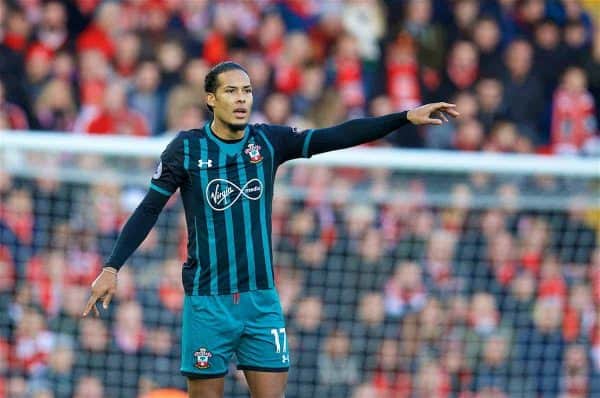 From Lovren to Van Dijk, which is how many fans hope it will pan out this January, but the defensive upgrade didn't have the best of times on this particular visit to Anfield.
He wasn't helped by his partner, Hoedt, who had a torrid time against Salah, but the player who could become one of the most expensive defenders in history faced a tough test of his own.
There were some good signs: a composure on the ball, an ability to win aerial duels, and several good interceptions which will have given Liverpool fans reason to believe he could solve a few problems in their defence.
But he was pulled out of position by Firmino who dropped back in the buildup to Salah's second, which then created the space for the winger to run into once he'd outpaced Hoedt.
Van Dijk may be hoping to join Liverpool this January simply in the hope he doesn't have to play against them again this season.
Another Tactical Change Pays Off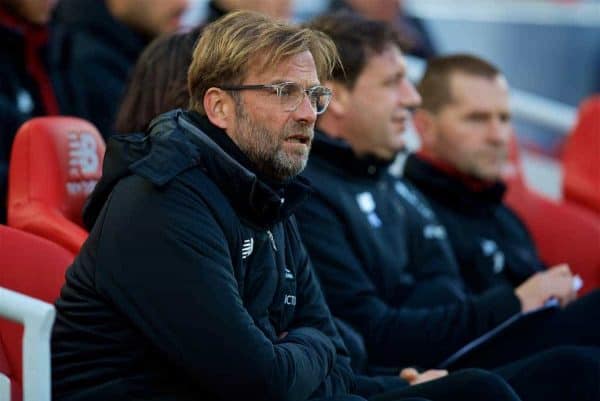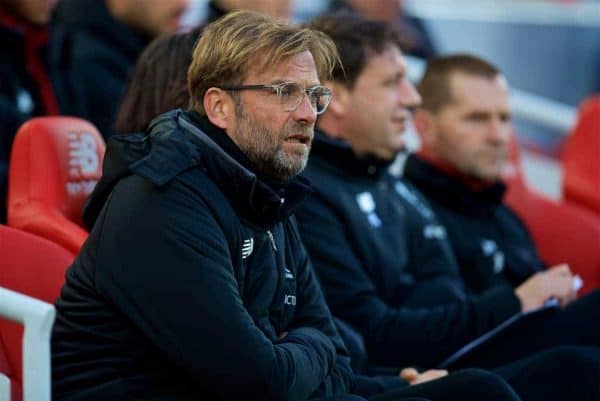 Jurgen Klopp returned to the formation he regularly uses during his time at Liverpool, but there were still hints of the recent changes in this 4-3-3.
Coutinho regularly took up attacking positions, while Georginio Wijnladum moved between defence and attack, supporting Jordan Henderson at one end and helping link play and win the ball back high up the pitch at the other.
It was another example of the Liverpool manager tailoring his tactics to suit the personnel he has available, as well as the opposition they are facing.
Alexander-Arnold provided more of an attacking option down the right than would have been offered by Gomez, and this move was in fitting with a home game where the side would expect to dominate possession.
The attacking three were in good form, and Firmino's ability to drop back into midfield to link up with Coutinho created space for Salah and Mane.
The central forward's input was there in all three goals, and his movement is vital in providing a platform for the others.
Rotation and Rest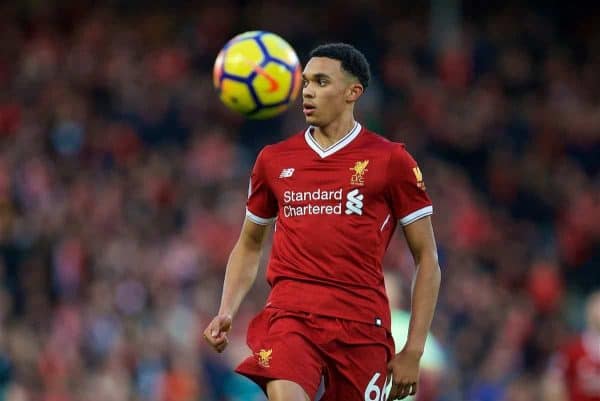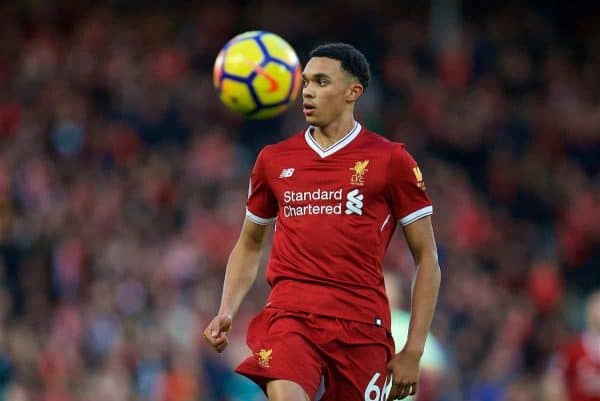 The aforementioned Alexander-Arnold was one player who came into the side and performed admirably to demonstrate a strength in depth in some positions.
This season's outstanding midfielder, Emre Can, only came on as a late substitute, with Wijnaldum and Henderson doing enough in midfield to help their side win this game.
Lovren stepped in on the right side of defence and put in an encouraging performance, while Ragnar Klavan performed well enough without having much to do.
Towards the end of the game Klopp was able to rest his attacking flair, with Coutinho, Salah, and Mane all being withdrawn before full-time.
This could be important ahead of a Champions League game against Sevilla in midweek, which could see the side take a big step towards the knockout rounds.